Curricular Practical Training (CPT) and Optional Practical Training (OPT)
Curricular Practical Training (CPT) & Optional Practical Training (OPT)
Curricular Practical Training (CPT) is an alternative work/study, internship, cooperative education or other type of required internship or practicum that is an integral part of the curriculum and related to the student's major area of study.
Optional Practical Training (OPT) is temporary employment that is directly related to an F-1 student's major area of study. Eligible students can apply to receive up to 12 months of OPT employment authorization per education level before completing their academic studies (pre-completion) and/or after completing their academic studies (post-completion). However, all periods of pre-completion OPT will be deducted from the available period of post-completion OPT.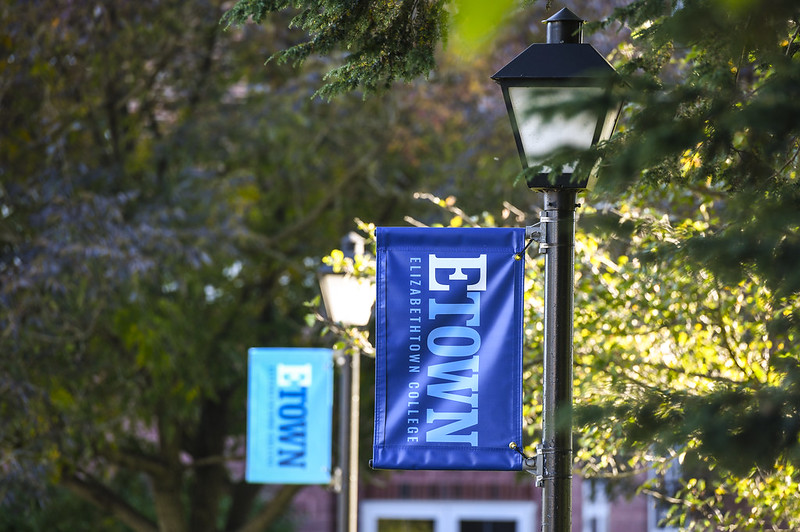 Curricular Practical Training (CPT)
Curricular Practical Training, per SEVP, states that, "In practical terms, 'integral part of an established curriculum' means an opportunity must be required by the curriculum or, if not required, the student must receive credit for the training."
Curricular Practical Training Distinctions:
Training relates directly to the student's major area of study.
Training is an integral part of the school's established curriculum.
Occurs before the student's program end date on the Form I-20.
Student must secure the training opportunity before CPT can be authorized.
CPT must be authorized & on the Form I-20 before the student can begin work.
Authorization is for one specific employer and for a specific period of time.
Student can have more than one CPT authorization at the same time.
CPT can be authorized for part-time (20 hours max) or full-time (20+ hours).
One year of full-time CPT eliminates a student's eligibility for OPT at the same education level.
A DSO may not backdate the authorization and accordingly, SEVIS will not allow backdating.
Designated school official (DSO) authorizes CPT in SEVIS, and the authorization prints on the student's Form I-20.
Students must be enrolled full-time while authorized for CPT.
For more information on the rules and regulations applicable to CPT, visit the Practical Training page on ICE.gov. For case-specific questions, please contact the Student and Exchange Visitor Program Response Center (SRC).
Curricular Practical Training (CPT) Frequently Asked Questions
CPT can only be used before your program end date on your Form I-20. OPT can be used before or after your program end date on your Form I-20, depending on if you apply for Pre-Completion OPT or Post-Completion OPT.
You must have a work offer in order to use CPT. You can still search for a work offer after you apply for OPT.
Either can be an internship but CPT needs to be part of your major's curriculum.
No, CPT must be directly related to your major area of study per federal regulations. If an internship is required for your minor, please see PDSO, Maria Petty.
You must have been lawfully enrolled on a full-time basis with an active SEVIS record for a minimum of one academic year in order to have CPT authorized. Students in their first year who have not transferred an active SEVIS record from another SEVP-approved college/university and nondegree students are not eligible for CPT. Exceptions to the one academic year requirement are provided for students enrolled in graduate studies that require immediate participation in curricular practical training.
"(I) For-credit curricular practical training. For-credit curricular practical training may be mandatory or elective. The training program must be listed in the school's course catalog with the assigned number of credits and the name of the faculty member teaching the course clearly indicated. There should also be a description of the course with the course objectives clearly defined. Students enrolled in such a course may work out the details of their specific projects within the established course objectives under the supervision of the instructor."

"(II) Non-credit curricular practical training. Certain types of educational programs, such as hotel management, nursing, law, engineering, and teaching, routinely require their students to undertake non-credit internships. Students are often not remunerated for their participation in these training programs. Non-credit internships or practicum which are required for graduation [are] recognized as curricular practical training."
You will need a formal job offer letter from your employer as well as an Academic/Faculty Advisor Recommendation Form for CPT. Once you have the offer letter & Academic/Faculty Advisor form, you must meet with the PDSO to have your CPT authorized and added to your SEVIS record and Form I-20. You can only begin to work after your CPT is on your Form I-20.
The job offer letter must include all of the following:

Be written on the company's letterhead
Be addressed to you
Include your job title
Provide a detailed job description (at least a few sentences describing specific duties, tasks, goals, part-time or full-time, etc.)
Specify the street address where employment will take place (street, city, state, and zip code). If you will work remotely, the letter should specify this and list the company's physical address.
Specify number of hours per week you will work
Specify start and end dates of CPT employment (keep in mind that CPT can only be authorized one term at a time).
Have the employer add to that letter a statement that it agrees to cooperate with Etown in achieving the curricular purposes of the employment/training.
Yes, if you are receiving credit for this internship, you must have it authorized as Curricular Practical Training.

CPT authorization is strongly recommended for all unpaid internships, whether the student does or does not need to provide employment authorization documents to the company. The F-1 regulations are written in such a way that CPT is an authorization to do practical training as part of the curriculum for the academic program, and as such is significant in more ways than simply for the employer to verify employment eligibility. CPT authorization is more than just permission to get paid.

You should have CPT authorization for unpaid internships for the following reasons:
CPT authorization by the university serves to demonstrate that this practical experience is part of the curriculum.
CPT authorization is a way of reporting in SEVIS the student's activity, employment, and location where they are working and therefore maintaining their status.
If ever a student is doing a job on an unpaid basis that someone would be hired and paid for, employment authorization in the form of CPT, OPT, etc. is advised.
If the unpaid internship at some point changes into a paid one (or if your employer decides to compensate you for your work in any way – for example, give you a monetary gift), you won't be able to accept the payment if your internship was not authorized as CPT. Please keep in mind that F-1 students cannot be retroactively remunerated or in any way compensated for work done in an unpaid internship if they did not obtain work authorization prior to when the work was performed.
You will need to search Elizabethtown College's online catalog to see if an internship is required as part of your major of study.
Optional Practical Training (OPT)
There are three types of optional practical training that an F-1 student is eligible to apply for, given that they are in good standing and maintaining their visa status: Pre-Completion OPT, Post-Completion OPT, and STEM OPT Extension. An F-1 student has 12 months of OPT that they are able to use per degree level. If a student has used their 12 months of OPT for an undergraduate degree and they move to a graduate degree, they have a new 12 months of OPT. If they pursue a second undergraduate degree and have already used their 12 months of OPT, they would not be eligible for a new 12 months of OPT authorization.
Optional Practical Training (OPT) Frequently Asked Questions
Pre-completion OPT is employment that is authorized before the completion of a student's program of study. These periods of OPT used before you graduate will be deducted from the total allowable period of 12 months. Part-time OPT will be deducted at one half of the full-time rate. If you use 12 months of pre-completion OPT, then you lose post-completion OPT.

You do not need to have had F-1 status for the one full academic year; you can satisfy the "one full academic year" requirement even if you had another nonimmigrant status during that time.
Optional Practical Training (OPT) is the opportunity to apply knowledge gained in your degree program to an off-campus work/company in your field of study. You will need to apply for OPT through USCIS and wait for approval before you can begin working on OPT. The maximum amount of time granted to work on OPT is 12 months per degree level, plus a possible 24-month extension for those who have a qualified STEM degree.

Note: You can apply for 12 months of OPT for each undergraduate, masters, and doctoral degree. However, if you seek a second bachelor's degree and have already used OPT for your first bachelor's degree, OPT is not available to you since it is authorized per degree level.
Pre-completion: You can file up to 90 days before you complete a full academic year or up to 90 days in advance of the requested employment date if a full academic year has been completed.

Post-completion: You can apply up to 90 days before your program end date and up to 60 days after your program end date. Applications must be received by USCIS within 30 days of the date on the OPT was recommended in SEVIS and within 30 days of the date on your Form I-765. Your initial 12-month period of OPT cannot begin more than 60 days after your program end date.

Example: If your program end date is May 2, you can file as early as February 1 (90 days prior). If you want to postpone the start date for as long as possible, your period of OPT can begin no later than July 2 (60 days after).

STEM OPT Extension: You may apply up to 90 days before your current OPT employment authorization expires but it must be done within 60 days after your PDSO enter the recommendation for OPT in your SEVIS record.
You will need the "OPT Application Process & Checklist" for an easier understanding of what you need to include in your application. Email PDSO, Maria Petty for the form and for more information. To begin, you can start here.
Students can take passport photos at the Elizabethtown Public Library for $10. An appointment is needed. Call (717) 367-7467. Passport photos must meet the Department of State's photo requirements detailed in the following link.

You can also visit Walmart, Walgreens, CVS Photo, The UPS Store, USPS, or use mobile apps where they are typically cheaper.
Current processing times for OPT applications is 1.5 months. You can look up processing times here.


Form: I-765
Category: Based on a request by a qualified F-1 academic student [(c)(3)]
Field Office or Service Center: Potomac Service Center.
There are several types of problems that may occur during your OPT or OPT application:

Delayed processing
Needing to change information on your OPT application
Request for Evidence or Denial of OPT
Not receiving your I-797c Receipt Notice
Not receiving your EAD/EAD lost in the mail
Lost EAD or Incorrect EAD
Delayed Processing:
While there is no way to expedite an application, you can check the
USCIS Processing Times website
and submit a
case inquiry
on the USCIS website.

Changing information on your OPT Application:
You cannot change information on your OPT application except for address updates. You can update your address with USCIS
here
.

Withdraw an application:
This is incredibly complex, and the fee is non-refundable. If USCIS has already approved your OPT application, then it is not possible to withdraw it. Please contact the PDSO if you are considering withdrawing your application.

Request for Evident (RFE) or Denial:
This can be a simple or complex request. The green RFE will state the exact reason for requesting more evidence or for the denial. Please contact the PDSO immediately if you receive this notice as they are time sensitive.
Replacement of I-797 Notice of Action:
The I-797 Notice of Action is proof that USCIS sends to confirm they have received your OPT application. It contains: a date when they began processing your application and a case number to track your application. It is necessary if you would like you travel outside of the U.S. while your application is pending.
You'll receive an electronic copy in your USCIS account if you file online and a paper copy within 2-4 weeks. If you need to request a replacement, use
this guide
from Berkley International Office.
Not receiving your EAD/lost in the mail:
If the case status on USCIS is showing that your EAD card was mailed, but you never received it, there is a possibility that it was undeliverable or lost by USPS.
Requesting a replacement EAD card that was lost in the mail by USPS:
Call USCIS to obtain the tracking number for your EAD Card. If you are registered for an account with USCIS.gov, the tracking information should show in your account if the card has been mailed.
Check the tracking number. If it shows "delivered," contact USPS to see if they are able to locate the mail for you. If USPS is responsible for the lost card, you will need to obtain an official letter on a letterhead from USPS stating such.
Email the letter to PDSO,
Maria Petty
so that an adviser can assist you with contacting USCIS about your case. If approved, USCIS will then issue a new replacement EAD at no additional cost.
If your case status shows "undeliverable," it means that USPS may have returned the EAD to USCIS. Follow the instructions in the online USCIS case status to request that USCIS resend the card to you.
If USPS determines that they are not responsible for the loss of the EAD, you will have to file for a replacement Lost EAD Card and pay the USCIS I-765 filing fee.
Replacement, Lost, Stolen, or Damaged EAD Card:
Students who need a replacement EAD Card (e.g. the original EAD Card was lost, stolen, destroyed, or it included an error by the applicant) will need to file original OPT paperwork and repay the USCIS I-765 fee to the Service Center.
EAD Correction:
If you've received an EAD Card but it contains incorrect information due to an USCIS error (e.g., typo in name or incorrect birthdate), you must return the original EAD card to get it corrected by USCIS. USCIS will issue a corrected EAD within 30 - 45 days of receiving the EAD that contains the error.
If you are not sure if the error is made by USCIS or you have questions, please contact
pettym@etown.edu
.
Instructions to have EAD corrected:
Before following the instructions below, be sure that 1) you have made a photocopy of the card, 2) you have already provided the card for your employment hiring process, SSN application, or driver's license renewal, and 3) you do not have any international travel plans in the next 1-2 months.
Go to the USCIS e-request page.
Select "Typographic Error".
Fill out and submit the "Typographic Error" e-form.
You will receive an email with instructions. Follow the instructions to mail your EAD back to USCIS.
If you have questions about the instructions, please contact BIO.
Please note: If USCIS determines that the card contains incorrect information that is NOT due to USCIS error, they will return the EAD Card. You will need to request a Replacement EAD and repay the USCIS I-765 filing fee.
Yes! It is encouraged that you apply for OPT as soon as you're able and decide you want to pursue OPT after your program end date.
The EAD card is evidence that you are allowed to work in the U.S for a specific time period. It is also the physical evidence that your OPT has been adjudicated and approved by USCIS. It includes your start and end dates and the photo you submitted in your application.
Yes! You can complete all the necessary paperwork with your future employer and let them you're your potential start date, pending you receive your EAD card ahead of time. You will only need to provide your EAD to your future employer once it is received and in your hand.

Note: You may not begin working on receipt* of confirmation that your OPT application was approved. You must have the physical EAD card.
You can check your "Case Status" online once you receive your Receipt Number from USCIS. If you applied through a USCIS account, you can check your case status through your account portal.
You can only begin working after you have received your EAD card AND after you have reached the start date on your EAD card, also known as OPT start date. You cannot work before you receive your EAD card or before the date printed on your EAD card.

Example: You have not received your EAD card, but you have reached your OPT start date. You cannot begin working.

You have your EAD card, but you have not reached your OPT start date. You cannot begin working.

You have your EAD card and you have reached your OPT start date. YES! You can now work!
While this is rarely the case, you have a collective 90 days of unemployment to use during your 12 months of work authorization. If you accumulate 90 days or more of unemployment, you are in violation of your F-1 status. You are expected to leave the U.S., transfer to another school, or change your visa status before the 90th day.
You can choose unpaid employment such as volunteering or interning so long as the work is related to your field of study and does not violate any labor laws. You must work at least 20 hours per week and have evidence from the employer that you will need to add to your USCIS account under "OPT Employer". You will also need to update the PDSO with this information.
Yes, you can work for as many as employers as desired as long as the work is related to your field of study.
No, you can change employers without obtaining approval from the DSO or USCIS. You must provide your new employer's information to your USCIS account and send the new employer's name and address to the DSO. Remember, if you do not have a job lined up after you leave your employer, your unemployment days will begin to be used until you secure a new position.
Once your SEVIS record is transferred to the new school, you are no longer allowed to work your OPT even if you have remaining time on your EAD card. Your OPT was approved under the school and the degree that you applied for, so if your SEVIS record is transferred out of that school, you will no longer be allowed to work You are allowed to work your OPT.

When it comes to deciding the date to transfer your SEVIS record to the new school, please speak with the PDSO to determine when the best time would be to transfer your SEVIS record so that the new school has sufficient time to create a new Form I-20 for you in advance of your orientation and/or report date to the new school.
You are allowed a 60-day grace period following your OPT expiration date to leave the United States, change your visa status, or transfer your F-1 record to a new school or program. In some cases, you may want to pursue these options before the end of your OPT.

If you remain in the United States past the end of your 60-day grace period without transferring to a new school or program or having applied for a timely filed Change of Status, you may begin accruing days of Unlawful Presence, which has serious consequences depending on the length of the overstay.
Traveling Outside of the U.S.
It is not recommended but you can travel out of the U.S. before your program end date on your Form I-20 (ie: Spring Break). You can travel abroad and reenter while your I-765 OPT application is pending without your departure canceling your OPT application, however, you MUST reenter the U.S. before the program end date on your I-20.
No! If you return on any other visa than your F-1, you will have lost your F-1 visa status and forfeit your OPT. Never enter the U.S. in any other immigration status than F-1 while you are maintaining your student status.
If your OPT Application is pending and it is before your program end date: a valid passport, valid visa dates, valid I-20 with a recent travel signature and I-797 Notice of Action.

If your OPT Application is pending and it is after your program end date: It is not recommended that you travel abroad while your OPT application is pending. If you leave the U.S. and your OPT is approved, you will need your EAD card and an employment offer letter to show as you reenter the U.S. Elizabethtown College is not responsible for mailing documents to you.

If your OPT Application is already approved: a valid passport, valid visa dates, valid I-20 with a recent travel signature, EAD card, and employment offer letter.

Note: For all students who have their OPT applications approved, they now cannot travel out and reenter the U.S. during the OPT period unless they are returning to a secured job. As of December 15, 2004, SEVP has issued an interpretation of 8 C.F.R. § 214.2(f)(13)(ii) making it clear that after your OPT is approved and the EAD issued, you only can reenter the U.S. to resume employment. SEVP further clarified that the student need not have already commenced the actual job before leaving, as long as s/he has a firm job offer to return to.
If you are going to Canada or Mexico, and staying for less than 30 days, you could re-enter the U.S. on your expired F-1 visa stamp, with your I-94 card or print out, a valid passport, your EAD card (or receipt notice), an I-20 that has been signed by a DSO within the last 6 months, AND your job offer letter or proof of employment as long as:  1) You do not apply for a visa while in Canada and,  2) You are NOT a national of Iran, Syria, Sudan, Cuba or North Korea. If you are traveling elsewhere, you will need to go to a U.S. embassy or consulate and seek a new visa stamp.

Note: I also recommend that you travel with an employer letter stating that they are aware of your travels (especially if it is for work) and a letter from the PDSO.
The risk of denial of an application for a renewed visa stamp for Optional Practical Training is somewhat higher than while you are in your active student program. The F-1 student visa requires that the applicant must intend to return to the home country at the end of the program, and if the embassy official is not convinced of your intention to return home, the visa application will be denied. It is possible and many students on OPT get their F-1 visa stamps renewed. You do have to be careful to demonstrate non-immigrant intent.
You need to take a valid passport, the EAD card or receipt notice for your application, an I-20 created by a DSO for your OPT application, AND your job offer letter or proof of employment. The official job offer letter should sound temporary and not permanent. You should also be prepared to discuss how this job experience will apply to the job market in your home country, and how you intend to apply it there.
STEM Optional Practical Training
STEM OPT Extension is the option to apply for an additional 24-month extension of your post-completion OPT employment authorization, assuming you have earned a degree in certain science, technology, engineering, and math (STEM) fields. For more information, you can review the USCIS website on STEM OPT.
First, please check if your major code (CIP code) is an ICE STEM Designated Degree Program here.

To receive this benefit, ALL of the following must be true:

You must already have and be in the initial 12-month Post-Completion OPT status. You cannot receive the full 36 months approved up front.
Your degree must be in specific Science, Technology, Engineering, or Math (STEM) fields as defined in the regulation per a Department of Education (DoEd) CIP code list. A current listing can be found at the link above.
Your employer must be participating in the E-Verify electronic employment verification program. For more information, please see the "Student and Exchange Visitors Program" on the Study in the States website regarding the STEM OPT extension.
The job pursued must be directly related to work in a STEM field.
Students may be eligible to have two STEM OPT extensions (after two, different STEM degrees) during their time in the U.S.
Students currently in a non-STEM degree can be eligible for a STEM OPT extension based on a previous STEM degree obtained in the U.S. from an accredited institution.
The student should meet with the PDSO to discuss whether or not the STEM OPT visa option is the best choice (as opposed to J-1 or H-1B).
The student contacts the international office to discuss STEM OPT eligibility, deadlines, and procedures.
The student completes his/her sections of Form I-983. 
The employer completes their sections of Form I-983.
The student mails the entire STEM OPT application to USCIS.
In most cases the student will have interim employment authorized status while waiting to receive an employment authorization document (EAD.)
The student completes a new I-9 with Etown Human Resources.
The employer must complete sections of a Training Plan form (Form I-983) and by signing this form agree to all of the conditions. The DHS has stated that they will be performing site visits (announced and unannounced) to ensure that employers are providing appropriate training. The training plan must identify the goals for the training opportunity, including specific knowledge, skills, or techniques that will be imparted to the student, and explain how those goals will be achieved through the work-based learning opportunity with the employer; describe a performance evaluation process; and describe methods of oversight and supervision.

In addition, the employer must attest to the following conditions:

The STEM OPT student will not replace a full-time or part-time, temporary, or permanent U.S. worker.
The duties, hours, and compensation must be commensurate with terms and conditions applicable to the employer's similarly situated U.S. workers in the area of employment.
The student may not work for less than 20 hours per week, excluding time off taken consistent with leave-related policies.
The employer must report the termination or departure of the STEM OPT student to the OISS, if the termination or departure is prior to the appointment end date.
Such reporting must be made within five business days of the termination or departure.
The employer should consider a student to have departed if the student has not reported to work for a period of five consecutive business days without the consent of the employer.
The employment must comply with all applicable Federal and State requirements relating to employment.
The employer and student are required to complete an initial evaluation within 12 months of the approved starting date on the employment authorization document granted pursuant to the student's 24-month OPT extension application.

All required evaluations must be completed prior to the conclusion of a STEM practical training opportunity, and the student and an appropriate individual in the employer's organization must sign each evaluation to attest to its accuracy.
The employer and student are required to complete a concluding evaluation at the finish of the STEM OPT.