International Student Employment Resources
Working On & Off Campus
F-1 students have the opportunity to work both on and off campus, however they must follow USCIS rules and regulations pertaining to each opportunity. In order to work on or off campus, an F-1 student must have a Social Security Number and a U.S. Bank Account. Please contact PDSO, Maria Petty for information in applying for your social security number.
Working on-campus is encouraged so long as it is within your limits. Working on-campus should not be your priority nor should it be a means of financial support to pay for your education. On campus jobs can help you meet new friends, learn how to interact with customers, coworkers, and supervisors as well as gain an invaluable perspective and work experience in a U.S working environment. Please review the ICE.gov website on Employment for more information.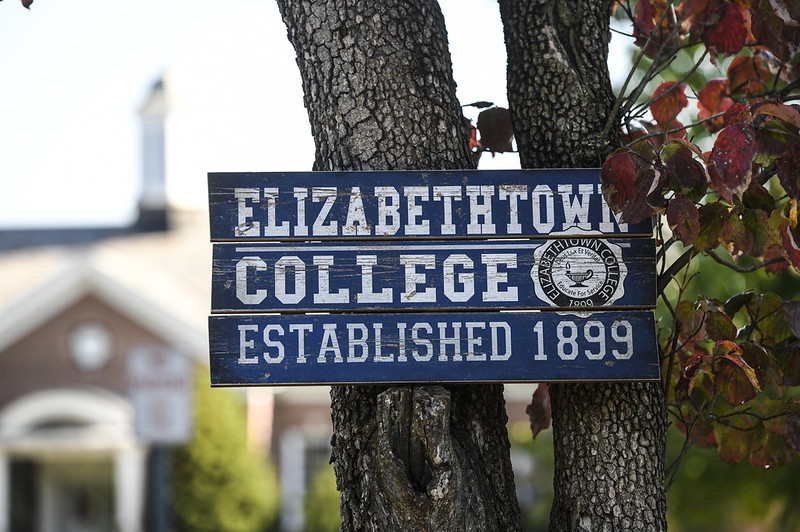 Working On Campus
F-1 students may work no more than 20 hours per week while school is in session. This is also the guideline for Elizabethtown College student workers. F-1 students are permitted to work full-time (more than 20 hours) per week on official college breaks (e.g., Winter Break, Spring Break, and Summer Break. You may search and apply for on-campus positions on Elizabethtown College's Student Employment website.
Working Off Campus
There are options for F-1 students to work off campus, but all require prior authorization from the Designated Service Official (DSO) on campus and/or USCIS. F-1 students may not work off-campus during their first academic year unless they have transferred with an active SEVIS record from an SEVP-approved college or university.
F-1 students may also be eligible to work off-campus based on severe economic hardship or special student relief, both which require extensive applications through USCIS. Please refer to the USCIS website on special situations for F-1 students. After the first academic year, F-1 students may engage in three types of off-campus employment:
Curricular Practical Training (CPT)
Optional Practical Training (OPT) (pre-completion or post-completion)
Science, Technology, Engineering, and Mathematics (STEM) Optional Practical Training Extension (OPT)
For both F-1 and M-1 students any off-campus training employment must be related to their area of study and must be authorized prior to starting any work by the Designated School Official (DSO) and USCIS.
Volunteering as an International Student
If you would like to participate in any volunteer work off-campus, please review this form and complete the Volunteer Form. Even if your volunteer work is part of a class or Signature Learning Experience, this form MUST be completed to ensure that you are maintaining your F-1 visa status.
The completed form can be sent to PDSO, Maria Petty along with any questions.
Frequently Asked Questions
According to the Department of Labor, a volunteer is an "individual who performs hours of service…for civic, charitable, or humanitarian reasons, without promise, expectation or receipt of compensation for services rendered."

To be considered a volunteer, the work performed by the individual must meet the following criteria:
No expectation of compensation
The volunteer cannot displace a genuine employee
The services provided by the volunteer should not be the same services for which he or she was previously paid and/or expects to be hired and paid for in the future
Services are performed for a non-profit organization for public service, religious or humanitarian objective.
Work at a for-profit entity is considered employment and must be for pay. The only exception is made for training programs where the trainee functions, to some degree, like an employee, but is under close supervision and provides no significant measurable work for the employer. The trainee must not take the place of a paid employee. For example, students who are considered student interns may engage in unpaid internships at for-profit organizations.
Please note that there is a difference between volunteering and engaging in an unpaid internship.

As explained above, volunteering refers to donating time with an organization whose primary purpose is charitable or humanitarian in nature, without remuneration or any other type of compensation. F-1 and J-1 students are free to engage in volunteer work as long as it meets the above criteria. For example, it would be okay to volunteer at a local homeless shelter, charitable food pantry, or American Red Cross.

Unpaid internships, on the other hand, do not usually qualify as "volunteer" activity. Internships, both paid and unpaid, are primarily offered by the private sector and related to the intern's major field of study. Unpaid internships are required to be taken for credit.