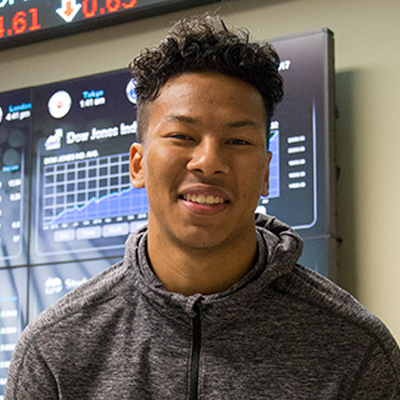 Brandon Berry, transferred to Etown this year
Junior business administration major with a minor in French.
---
"When I took the tour, they already knew a lot about me. I was impressed that they took the extra step to try to make me feel as comfortable as possible."
After spending two years living and learning at Washington College in Chestertown, Maryland, Brandon Berry felt a need for a change. Last summer he began to seek out other colleges. Remembering information about Elizabethtown College from his high school days, he scheduled a visit. When he and his family arrived, they felt immediately at home, he said. What really stood out was the friendliness of everyone he encountered—students, faculty members, staff members. Plus, the business administration program felt more comprehensive with resources set in place to maximize his education. After Etown, Berry wants to work in Human Resources to utilize his problem-solving and conflict resolution skills.