Business Department Events

Spring 2023 Lectures
February 17, 2023: Jessica Laspino
Location: Hoover 212
Time: 11 am - 12 pm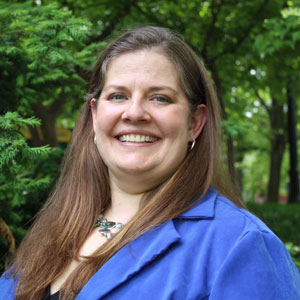 Jessica Laspino is the current Executive Director at CASA (Court Appointed Special Advocates) of Lancaster County; she is also a current board member for the YWCA of Lancaster and on the Department of Social Work's Advisory Board at Millersville University.
March 24, 2023: Rachel Wilson
Location: Hoover 212
Time: 11 am - 12 pm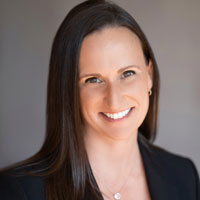 Rachel currently serves as the President for CIC Health, a public benefit corporation that launched in 2020 to provide accessible, equitable, and fast COVID-19 testing and vaccination services to communities across the United States. Prior to CIC Health, Rachel served as the Chief Operating Officer at Atrius Health, Vice President of Ambulatory Operations and Program Development at New England Baptist Hospital, Director of Surgical Services Operations and Program Development at Brigham and Women's Hospital, Orthopedic Service Line Administrator at Rush University Medical Center, Administrative Fellow at Northwestern Memorial Hospital, and Occupational Therapist at Montefiore Medical Center. She recently concluded a six year term on the Board of Directors of the Massachusetts Chapter of the American College of Healthcare Executives.
In 2022, she was named an Aspen Institute Health Innovators Fellow and was named to The Boston Globe's Tech Power Players 50 List.  In 2015, she was named to Boston Business Journal's 40 Under 40 list and, in 2012, received the ACHE Regents Award for Early Career Healthcare Executive of the Year.   Rachel holds a Master of Healthcare Administration from the University of North Carolina at Chapel Hill and a Bachelor of Science in Occupational Therapy from Elizabethtown College.
April 14, 2023: Bob Rigg '74
Location: Hoover 212
Time: 11 am - 12 pm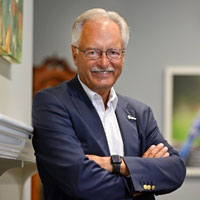 Since 1986, Robert E. Rigg '74 has served as President of The Rigg Darlington Group (since retired), a nationally honored insurance and risk management brokerage firm with offices in Exton and Reading. Bob has been a Director of First Resource Bank since May 2012. He served as a Director of National Penn Bancshares Inc. from 1999.  He is a Chartered Property Casualty Underwriter (CPCU), a Chartered Life Underwriter (CLU), and a Certified Insurance Counselor (CIC) and in 1996 was recognized as the Insurance Broker of the Year in Pa, Md. and Del.  He also served as the President of the Insurance Agents and Brokers of Pa. in 2004-5. Bob served as Chair of the Board for the Chester County Community Foundation and is a strong advocate for his community. At the Community Foundation, Bob has served as Chair of the Investment Committee, member of the Finance Committee, a member of the Strategic Initiatives Task Force and now director Emeritus.
Bob served as a board member on another half dozen nonprofits. Currently he serves on the resource and development committees of both the Greater Brandywine Y and Good Works Inc.
Fall 2022 Lectures
October 21, 2022: Mark McNaughton '85 P'10
Location:  Esbenshade Hall, Gibble Auditorium
Time: 11 am - 12 pm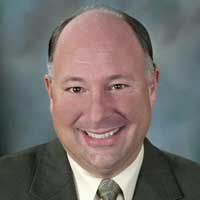 November 11, 2022: James H. Steeley '00
Location:  Esbenshade Hall, Gibble Auditorium
Time: 11 am - 12 pm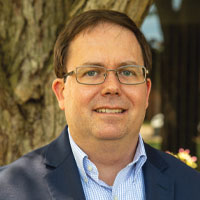 Recently recognized as one of the Commonwealth's most influential education leaders, Jim Steeley is President and Chief Executive Officer (CEO) for the Pennsylvania Higher Education Assistance Agency (PHEAA). PHEAA is one of the nation's leading providers of student financial aid services, while serving millions of students through guaranty, servicing, financial aid processing, and other programs and services. Jim joined PHEAA in 2015 as PHEAA's Chief Financial Officer and was named Chief Operating Officer in 2018, before officially taking on the role of President and CEO in 2019. Prior to joining the agency, Jim established a successful career in finance serving as Senior Vice President, Corporate Controller and Chief Accounting Officer at Susquehanna Bancshares, Inc., Assistant Vice President of Finance at the Pennsylvania State Employees Credit Union (PSECU) and a Senior Manager in Financial Services Practice for PricewaterhouseCoopers LLP. Jim is also a Certified Public Accountant licensed in the Commonwealth of Pennsylvania and earned his Bachelor of Science degree in Accounting at Elizabethtown College.
Spring 2022 Lectures
January 21, 2022: Brett Beckfield Recorded Lecture
February 11, 2022: Erick Blank
March 11, 2022: Fred Rahmanian Recorded Lecture
April 22, 2022: Bryn Davis Recorded Lecture
Fall 2021 Lectures
September 17, 2021: Daniel Betancourt, President & Chief Executive Officer, Community First Fund and FINANTA, "Where Financing Meets Social Justice" Recorded Lecture
September 24, 2021: Ryan Unger '01, CEO, Harrisburg Chamber of Commerce Recorded Lecture
November 12, 2021: Damien Weaver, Plant Director – Elizabethtown, Mars Wrigley
Recorded Lecture
Spring 2021 Lectures
February 12, 2021: Amita Mehta '95, "If I Knew Then What I Know Now: Lessons from 25 Years in Financial Services" Recorded Zoom Lecture
February 26, 2021: Steve Leaman, Chief Communications Officer & President of the Restaurant Stores, "Clark Associates 2021" Recorded Zoom Lecture
March 19, 2021: Elijah Murray, Co-Founder & CEO of Matter Product Studio, "Trials and Tribulations of Startup Life" Recorded Zoom Lecture
April 16, 2021: Joseph P. Beck, Jr. '87, Senior Vice President - Business Services, Members 1st Federal Credit Union Recorded Zoom Lecture
Fall 2020 LECTURES
September 18, 2020: Stephen McGonigle '10, Manager, A. T. Kearney,"How to start a career in management consulting" Recorded  Lecture
October 9, 2020: Donté McCrary-McClain '13, Senior Manager, Global eCommerce Business Development - Newell Brands,"From IB to Intrapreneur"
October 30, 2020: Beverley Doody, CPC, ACC, ELI-MP, Principal, The SMART Coach LLC,  "Leading in Tough Times" Recorded Lecture
November 20, 2020, 11am-12pm: Chip Cargas, Founder & former CEO, Cargas Systems,  "Business as a Force for Good" Recorded Lecture
SPRING 2020 LECTURES     Location: Hoover 212
January 24, 2020: Nicholas Boyer, RKL, "RKL Wealth Management"
February 7, 2020: Ethan Haase '94, Blue Origin, "Building a Career in Defense & Aerospace as a Non-Engineer (or How I Accidentally Ended Up Selling Rockets)"
February 21, 2020: Joe Besecker, Emerald Foundation
March 20, 2020: Chip Cargas, Cargas Systems, Inc.  CANCELLED
April 3, 2020: James Hoover, Dauphin Capital Partners Inc.   CANCELLED
FALL 2019 LECTURES :
September 6, 2019: Bappa Choudhury, Founder & CEO, Breathe, Balance & Believe
September 20, 2019:  CANCELLED
October 18, 2019: Ross Kramer, CEO Listrak
November 1, 2019: Carl Freeman, Manufacturing Director, Mars Wrigley
November 15, 2019: Andrew Wallover, Managing Director, Northwestern Mutual - Lancaster
Contact the Department of Business for more information.
Mars Wrigley Confectionery has partnered with the Elizabethtown College Department of Business to create an Executive Lecture Series geared toward bringing in senior level executives from various industries to talk about their businesses and engage students in discussions about programs that are offered to customers. Students are exposed to an assortment of executives that specialize in certain disciplines. This program is another example of Elizabethtown College's Department of Business commitment to experiential learning. This collaboration provides a strong foundation for our students to apply key core business principles learned in our learning community. The Mars Wrigley Confectionery partnership represents an example of how business and education can create bridges that accelerate the learning process for students. We want students to be able to interact with executives as well as demonstrate that they are capable of presenting views that represent the impact of how society benefits from firms, while at the same time government is placing constraints upon people and firms to create a level playing field in the market. Through the Mars Wrigley Confectionery Executive Lecture series, students obtain a real world perspective of business. This relationship will further enhance the transformative educational learning experience our students will receive while at Elizabethtown College.
Video Archive: