Why Study Business at Elizabethtown?
As a business major at Elizabethtown College, you can write your own business plan for life. Do you value individualized attention and nurturing relationships? Do you plan on starting your own business or social enterprise down the road? Are you interested in developing practical skills in accounting, marketing, finance, business law, management, economics, or entrepreneurship/ family business? Are you eager to use your future business skills to help the community? If yes, E-town business is for you!
Accreditation

The programs in Accounting, Business Administration and International Business are accredited by the Accreditation Council for Business Schools and Programs (ACBSP). We are one of only 3% of institutions worldwide accredited by ACBSP and one of 20% of U.S. institutions.
Our students score in the 94th percentile on the Standardized Major Field Test in Business. This means they score better than 94% of students from the 566 institutions who take the test around the country.
College of Distinction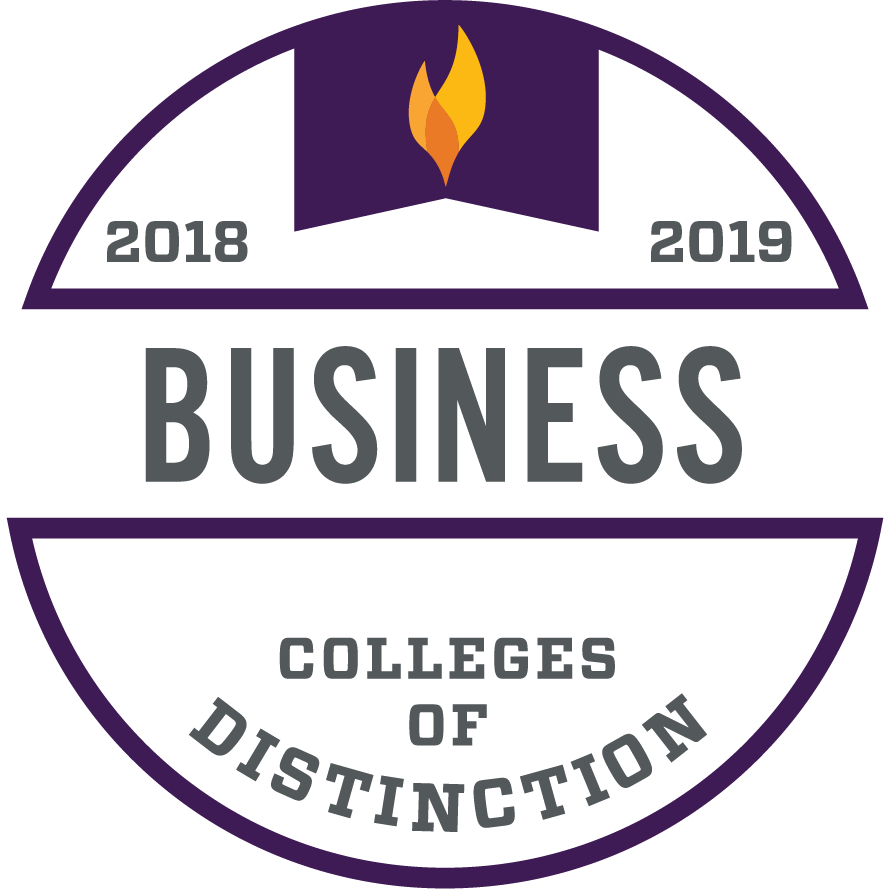 We are proud to announce that we were awarded the Colleges of Distinction Badge for Business!
We are recognized for excellent teaching, innovative learning experiences designed to engage students, and the high value that employers place on our graduates.
Succeed after Graduation
Business majors at Elizabethtown College enjoy high placement rates. Our graduates are employed at a wide range of firms and have attended top-ranked graduate programs in business, law and economics. We also have partnered with graduate schools to offer fast track admission.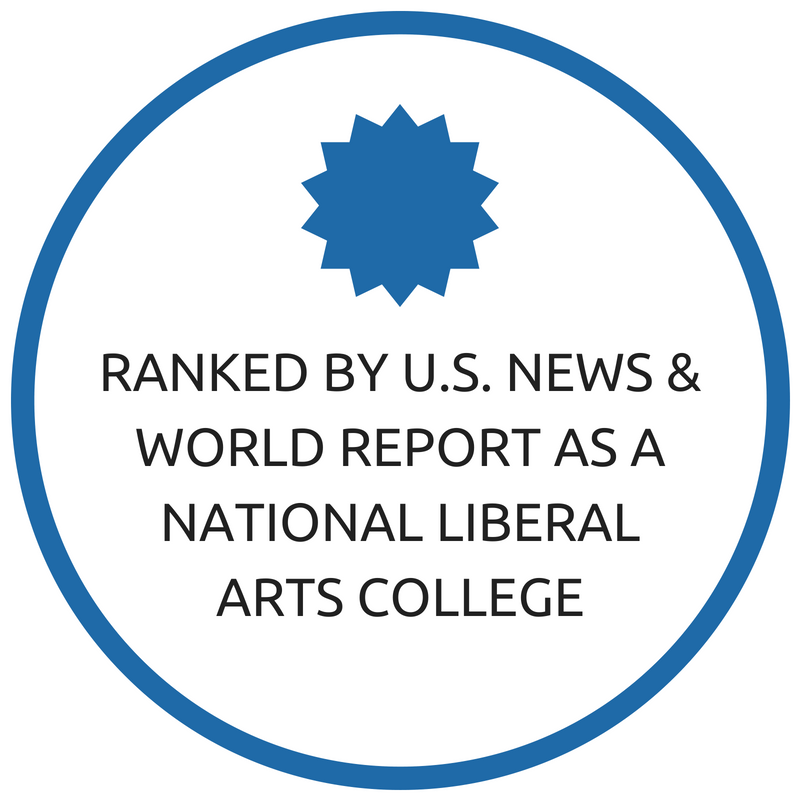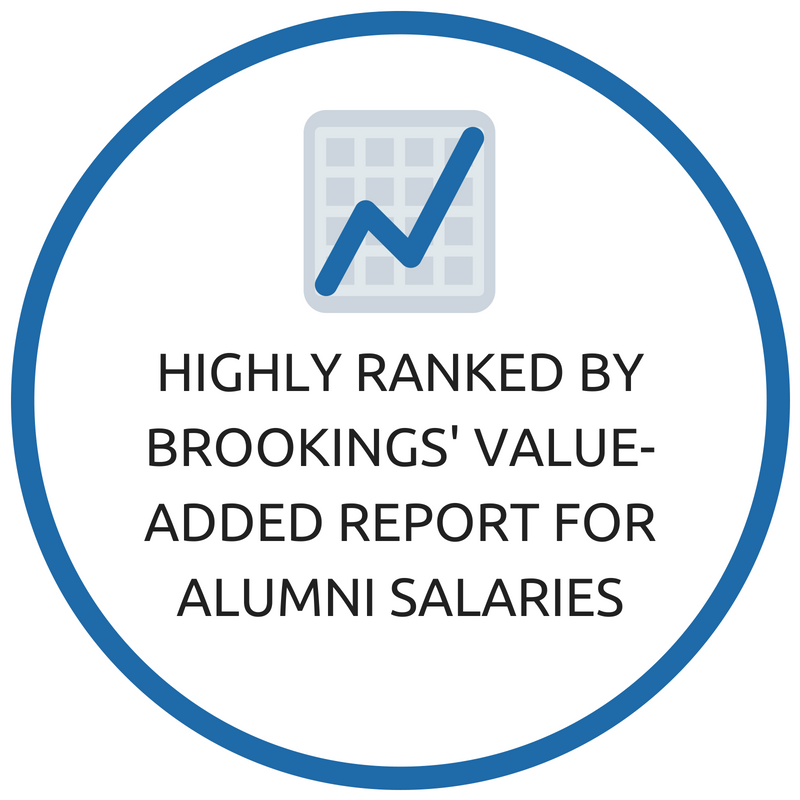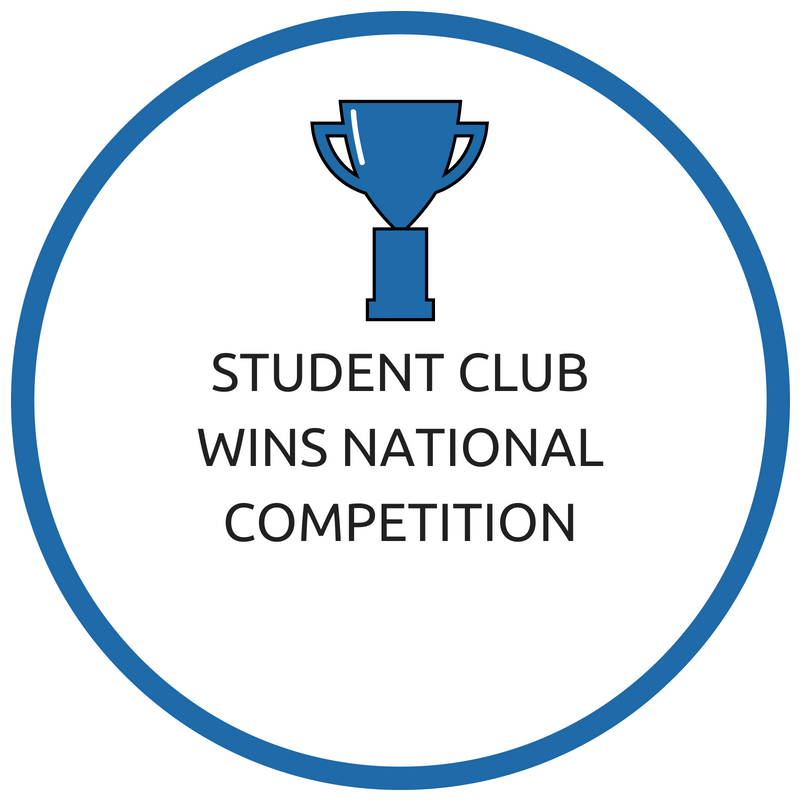 Request Information About Business at E-Town
Areas of Study: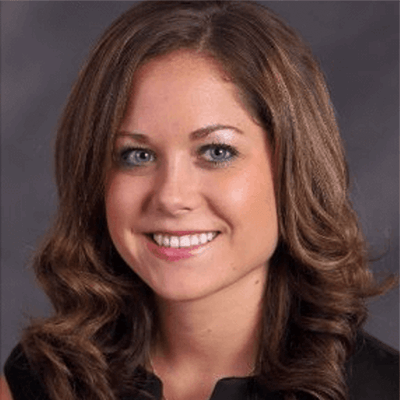 "The Department of Business helped me build my resume, my network, and most importantly, my confidence to pursue my passions fearlessly. The diverse opportunities that were provided to me helped me to find the marketing internships that I held as a student, as well as secure my first position prior to graduating from Elizabethtown College."
Kelsey Sloan '16, BA major (Management and Marketing concentrations)
Kelsey currently works as the Recruiting Specialist for GIANT Food Stores, LLC in Carlisle, PA. She obtained her Resident Producer License for Accident and Health, Life and Fixed Annuities in 2016, and proudly earned her Society for Human Resource Management Certified Professional Credential (SHRM-CP) in 2017.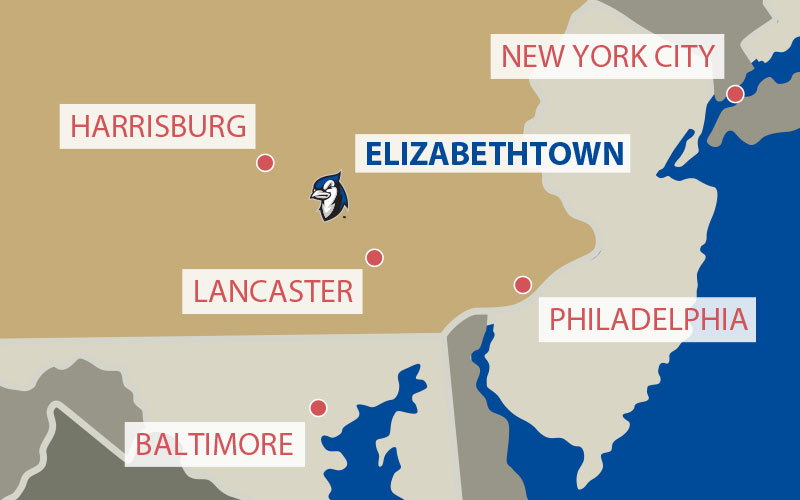 We have a great location
30 minutes – State Capital, Harrisburg, PA
30 minutes – Downtown, Lancaster, PA
1 hour – Inner Harbor, Baltimore, MD
1.5 hours – South Street, Philadelphia
3 hours – Times Square, New York City
News and Social
Intern Locally & Globally
Employers are increasingly interested in hiring graduates who have had meaningful "hands-on" business experience during their college career. Elizabethtown College works closely with businesses, accounting firms and Fortune 500 companies located in central Pennsylvania, throughout the East Coast and around the world to place students into internships during their junior and senior years.
Manage Real Money
Our Trostle Investment Portfolio (TIP) amounts to almost $350,000 and it is entirely managed by students!
The portfolio performance grew by 7.58% since inception in 2007!
The TIP consistently exceeds the S&P 500 stock index!
Participate in a Club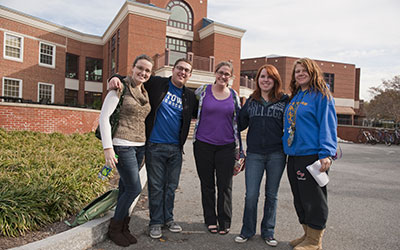 For 21 years, the Elizabethtown ENACTUS (formerly SIFE) team has won the Northeastern Regional Finalist Award at the national competition. Other related student organizations include the Accounting/Finance Club, a chapter of the American Marketing Association, Delta Mu Delta (business honor society) and Omicron Delta Epsilon (international honor society for economics).
Study Abroad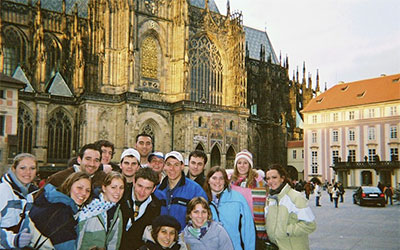 Elizabethtown College offers flexible, short-term study tour programs in Geneva, Prague, and Beijing.
Or, you may choose to study abroad for a semester at programs offered by our partner universities in several countries including Spain, Ireland, France, Germany, Mexico, Japan and England.
From the Department of Business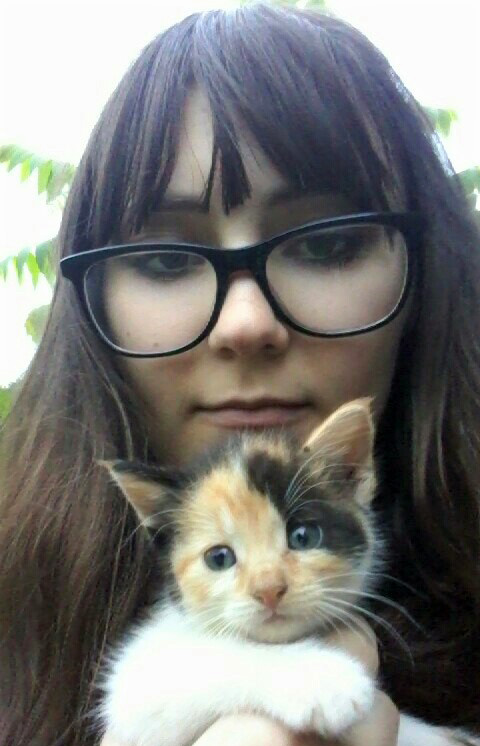 Economics student paper accepted for publication
'Journal of International Thought' selects piece on maternity leave
Friends of Dannielle Kerstetter '19 were comparing maternity leave policies in the United States to those in European countries. Under the Family Medical Leave Act of 1993, employees in the U.S., who have worked for a company for at least a year, may take 12 weeks of unpaid leave, whereas European countries, specifically Scandinavia, have parental leave that spans several months. The discussion prompted research by Kerstetter, an economics major, and an eventual paper. This spring she submitted her essay to the World Affairs Council of Harrisburg's Journal of International Thought. It was accepted for publication this past spring along with pieces by Elizabethtown College business students Victoria Edwards '19 and Nicholas Lecatsas '19. A piece by Kerstetter's advisor Sanjay Paul, associate professor of economics, also was published.
"The publication is good for my resume … I'll be looking for more journals to submit to. Right now, I'm looking at the discrepancies in the minimum wage."
Interdisciplinary Program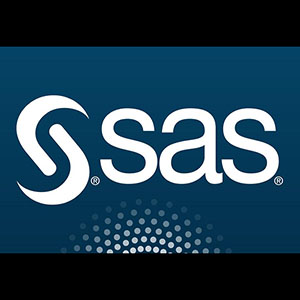 E-town announces SAS data analytics joint certificate program
Offers real-world learning with regional firms
Elizabethtown College has partnered with SAS to offer a joint certificate for students in the College's data analytics minor. SAS is a data analytics powerhouse with customers in 149 countries. The certificate is specifically for students in the data analytics minor with a capstone course, providing in-demand skills for the digital age and real-world learning opportunities. Upon completion, students receive the SAS certificate along with their diploma, allowing them to compete at a higher level compared to other programs, opening opportunities to jobs they might not have been prepared for without the SAS certificate.
"None of our peer institutions have a data analytics minor with a project-based capstone that is tied directly to a competency certificate program with the largest data analytics software firm in the United States." -- Sylvester Williams, co-director of E-town's Data Analytics Center.
International Success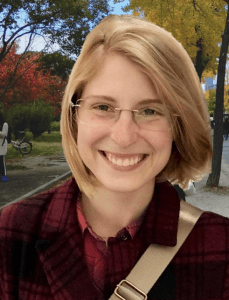 Victoria Edwards
Elizabethtown College Student Awarded Fulbright Scholarship
Recently, Elizabethtown College senior Victoria Edwards was awarded a Fulbright Scholarship. Victoria, an International Business and Japanese double-major with a specialization in Political Science, plans to conduct research in Japan and proposed affiliation at Sophia University and Waseda University.
"I am honored to have come this far, but I am even more eager to begin my work abroad and complete a project worthy of the bestowed honors," said Edwards who also studied abroad in Japan in 2017. "This award will enable me to return to Japan and devote myself to a project that capitalizes on my passions, strengths, and aspirations"
Edwards, of Bear, Delaware, will focus her research project on examining polarization among contemporary Japanese youth activists and non-participants, and the changing landscape of youth political participation. She also will study comparative developments in former generations' political behavior over time.
"Being able to engage with individuals and events firsthand, rather than from behind a computer screen, imparts a deep sense of importance to my work," Edwards said. "I look forward to listening to the stories of those I meet and understanding their role with respect to larger social trends."
Edwards plans to digitally archive her findings, providing descriptions in English and Japanese.
The Fulbright Program is devoted to increasing mutual understanding between the people of the United States and the people of other countries. Fulbright is the world's largest and most diverse international educational exchange program.
From the Department of Business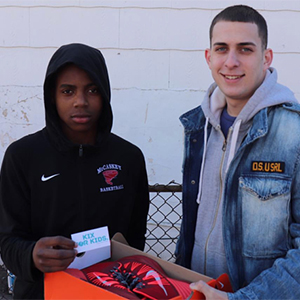 Sophomore business major is executive director, president of shoe-based charity
Elizabethtown College student supplies 'Kix for Kids'
Family business and entrepreneurship student Nickolas Levin said he has always had a passion for collecting rare sneakers. That passion turned into purpose when he formed Kix for Kids, an organization that supplies sneakers to children in underprivileged and underfunded areas. Levin said he was inspired to start a sneaker charity after Social Enterprise Institute Director James Reeb spoke to Levin's entrepreneurship class about corporate social responsibility. Levin also runs Nick's Kicks LLC, a sneaker resale business he started at the age of 16.
"Ultimately, my goal is to help those who have less to have more."
From the Department of Business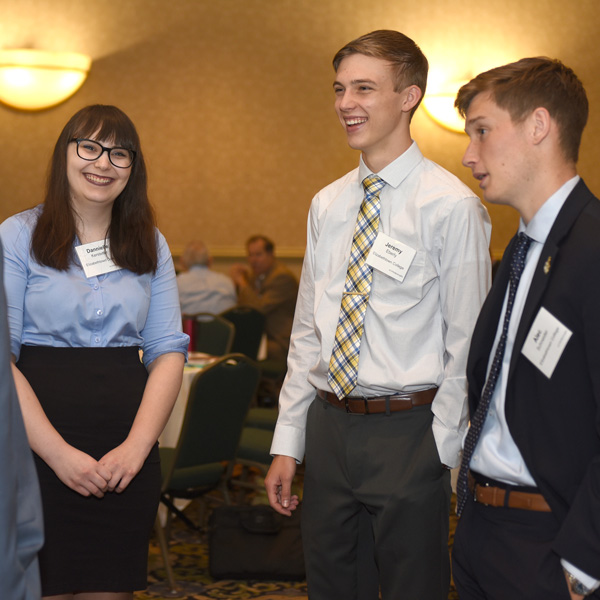 Students attend Central Penn Business Journal's Banking and Finance symposium.
Department of Business sponsors Attendance

Jeremy Eberly '19, Dannielle Kerstetter '19 & Alec Schneider '19 attended the Central Penn Business Journal Banking and Finance Friday, July 13, at the Radisson Hotel in Harrisburg. The Elizabethtown College Department of Business sponsored their registration.
Jeremy reflected on the event: "Having the generous opportunity to speak with a vice president of business lending sales at Members 1st Federal Credit Union and a community office manager from the host company, F&M Trust, we gained fantastic insights into the banking world and how bankers approach sales and incentives. We also listened to Jeffrey P. Marsico, EVP of The Kafafian Group, inform the attendees of the proper way of selecting a bank based on the due diligence of the consumer. After Mr. Marsico spoke, we listened to panelists discussing early stage capital and succession planning for entrepreneurs, featuring several key figures in the local private equity and economic development circles. The conference concluded with a keynote address by Ryan C. Unger, president and CEO of Team PA Foundation and Elizabethtown graduate of 2001 (and our president of the Alumni Council), who discussed the latest news in the economic conditions and development of the state. I highly recommend all students interested in the fields of finance, banking, or accounting to attend this event." – Jeremy Eberly '19
For More Information
Email: busdept@etown.edu
Tel: 717-361-1270
Fax: 717-361-1487
Hoover Center for Business, Elizabethtown College, 1 Alpha Drive, Elizabethtown, PA 17022