Why Study Business at Elizabethtown?
As a business major at Elizabethtown College, you can write your own business plan for life. Do you value individualized attention and nurturing relationships? Do you plan on starting your own business or social enterprise down the road? Are you interested in developing practical skills in accounting, marketing, finance, business law, management, economics, or entrepreneurship/ family business? Are you eager to use your future business skills to help the community? If yes, E-town business is for you!
Accreditation

The programs in Accounting, Business Administration and International Business are accredited by the Accreditation Council for Business Schools and Programs (ACBSP). We are one of only 3% of institutions worldwide accredited by ACBSP and one of 20% of U.S. institutions.
Our students score in the 94th percentile on the Standardized Major Field Test in Business. This means they score better than 94% of students from the 566 institutions who take the test around the country. 
College of Distinction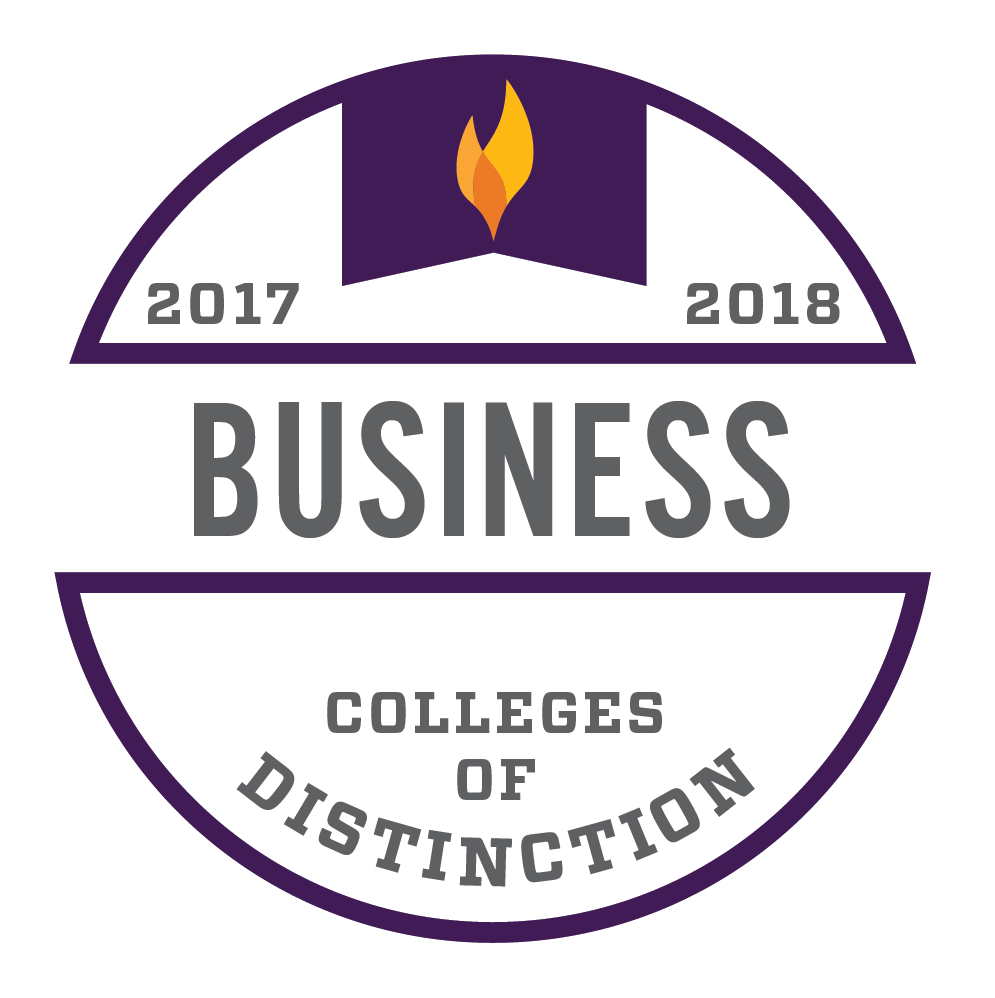 We are proud to announce that we were awarded the Colleges of Distinction Badge for Business!
We are recognized for excellent teaching, innovative learning experiences designed to engage students, and the high value that employers place on our graduates. 
Succeed after Graduation
Business majors at Elizabethtown College enjoy high placement rates. Our graduates are employed at a wide range of firms and have attended top-ranked graduate programs in business, law and economics.  We also have partnered with graduate schools to offer fast track admission.
Areas of Study: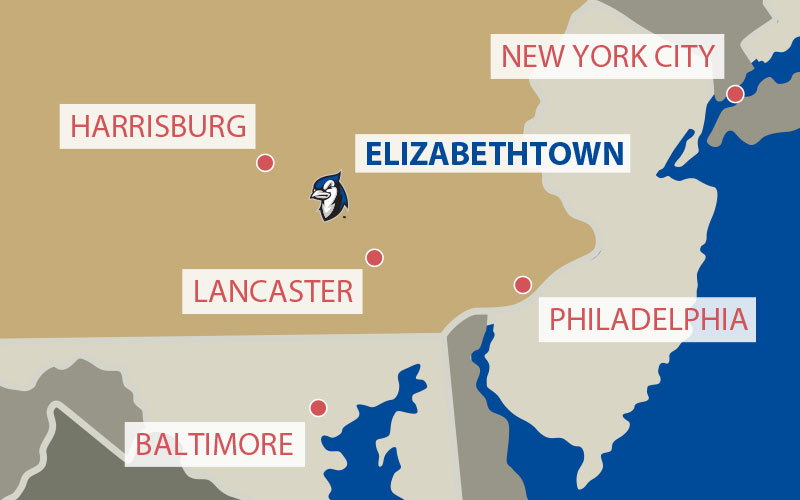 We have a great location
30 minutes – State Capital, Harrisburg, PA
30 minutes – Downtown, Lancaster, PA
1 hour – Inner Harbor, Baltimore, MD
1.5 hours – South Street, Philadelphia
3 hours – Times Square, New York City
Intern Locally & Globally
Employers are increasingly interested in hiring graduates who have had meaningful "hands-on" business experience during their college career. Elizabethtown College works closely with businesses, accounting firms and Fortune 500 companies located in central Pennsylvania, throughout the East Coast and around the world to place students into internships during their junior and senior years.
Manage Real Money
Our Trostle Investment Portfolio (TIP) amounts to almost $350,000 and it is entirely managed by students!
The portfolio performance grew by 7.58% since inception in 2007!
The TIP consistently exceeds the S&P 500 stock index! 
Participate in a Club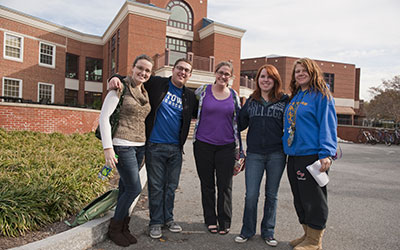 For 21 years, the Elizabethtown ENACTUS (formerly SIFE) team has won the Northeastern Regional Finalist Award at the national competition. Other related student organizations include the Accounting/Finance Club, a chapter of the American Marketing Association, Delta Mu Delta (business honor society) and Omicron Delta Epsilon (international honor society for economics).
Study Abroad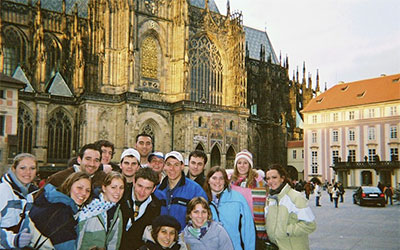 Elizabethtown College offers flexible, short-term study tour programs in Geneva, Prague, and Beijing.
Or, you may choose to study abroad for a semester at programs offered by our partner universities in several countries including Spain, Ireland, France, Germany, Mexico, Japan and England.
From the Department of Business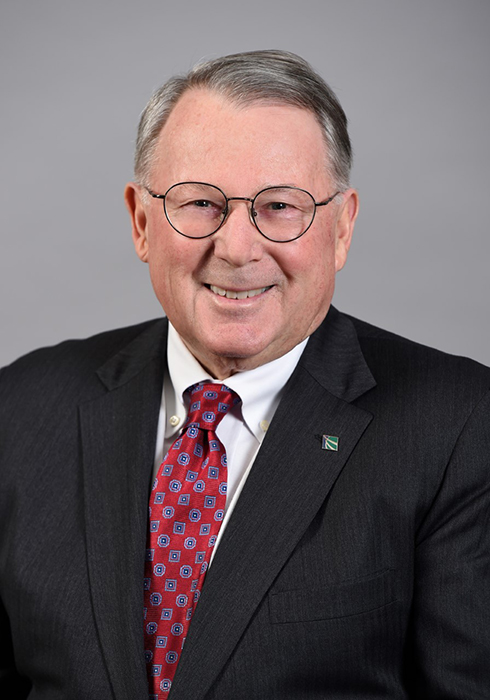 Carl D. Herbein '68
2017 Educate for Service – Service to the College awardee
Carl Herbein, a 1968 accounting graduate, is a supporter of the College's Department of Business. Founder of Herbein + Company Inc., a regional certified public accounting firm, in 1972, he has taken on Elizabethtown College business students as interns and has employed graduates as members of staff. Herbein is a member of the College's Leadership Council and hosted "Celebrate E-town," a Reading-based event that brought together alumni and friends of the College. Over the years, Herbein has also been a guest speaker on campus.
News and Social
For More Information
Email: busdept@etown.edu
Tel: 717-361-1270
Fax: 717-361-1487
Hoover Center for Business, Elizabethtown College, 1 Alpha Dr, Elizabethtown, PA 17022