Why Study Business at Elizabethtown?
As a business major at Elizabethtown College, you can write your own business plan for life. Do you value individualized attention and nurturing relationships? Do you plan on starting your own business or social enterprise down the road? Are you interested in developing practical skills in accounting, marketing, finance, business law, management, economics, or entrepreneurship/ family business? Are you eager to use your future business skills to help the community? If yes, E-town business is for you!
Accreditation

The programs in Accounting, Business Administration and International Business are accredited by the Accreditation Council for Business Schools and Programs (ACBSP). We are one of only 3% of institutions worldwide accredited by ACBSP and one of 20% of U.S. institutions.
Our students score in the 94th percentile on the Standardized Major Field Test in Business. This means they score better than 94% of students from the 566 institutions who take the test around the country. 
College of Distinction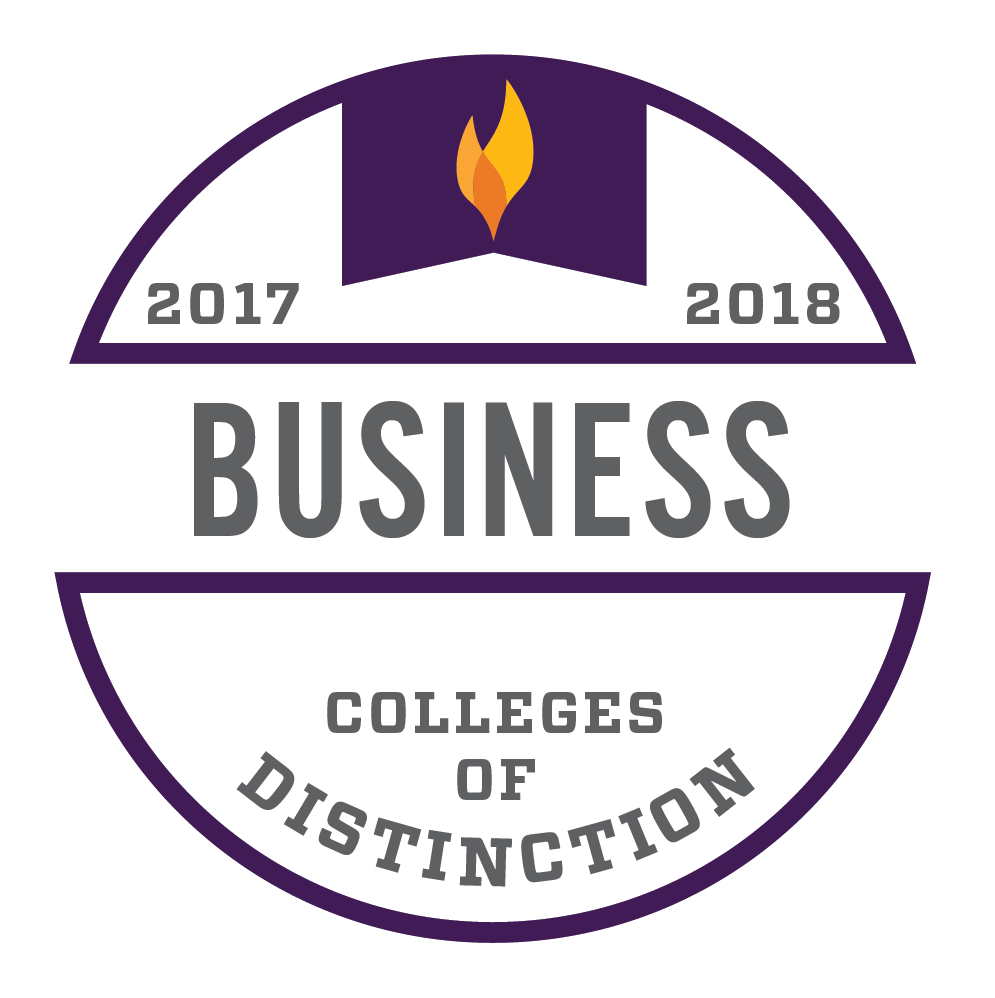 We are proud to announce that we were awarded the Colleges of Distinction Badge for Business!
We are recognized for excellent teaching, innovative learning experiences designed to engage students, and the high value that employers place on our graduates. 
Succeed after Graduation
Business majors at Elizabethtown College enjoy high placement rates. Our graduates are employed at a wide range of firms and have attended top-ranked graduate programs in business, law and economics.  We also have partnered with graduate schools to offer fast track admission.
Areas of Study: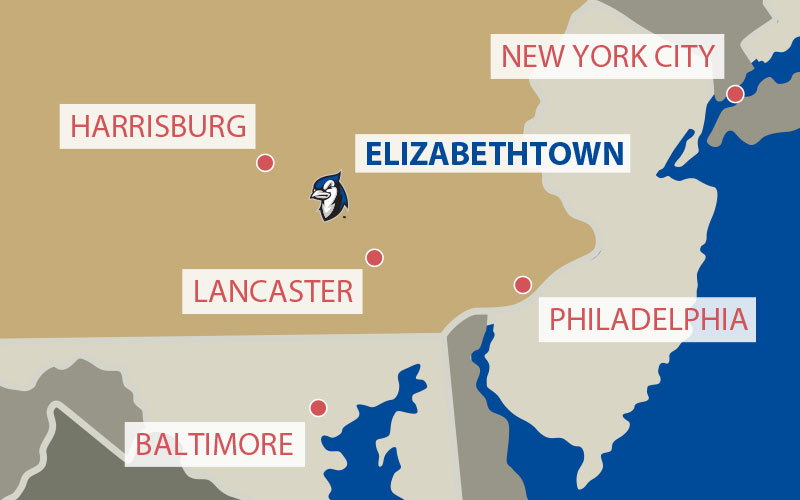 We have a great location
30 minutes – State Capital, Harrisburg, PA
30 minutes – Downtown, Lancaster, PA
1 hour – Inner Harbor, Baltimore, MD
1.5 hours – South Street, Philadelphia
3 hours – Times Square, New York City
Intern Locally & Globally
Employers are increasingly interested in hiring graduates who have had meaningful "hands-on" business experience during their college career. Elizabethtown College works closely with businesses, accounting firms and Fortune 500 companies located in central Pennsylvania, throughout the East Coast and around the world to place students into internships during their junior and senior years.
Manage Real Money
Our Trostle Investment Portfolio (TIP) amounts to almost $350,000 and it is entirely managed by students!
The portfolio performance grew by 7.58% since inception in 2007!
The TIP consistently exceeds the S&P 500 stock index! 
Participate in a Club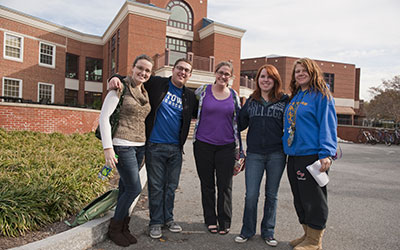 For 21 years, the Elizabethtown ENACTUS (formerly SIFE) team has won the Northeastern Regional Finalist Award at the national competition. Other related student organizations include the Accounting/Finance Club, a chapter of the American Marketing Association, Delta Mu Delta (business honor society) and Omicron Delta Epsilon (international honor society for economics).
Study Abroad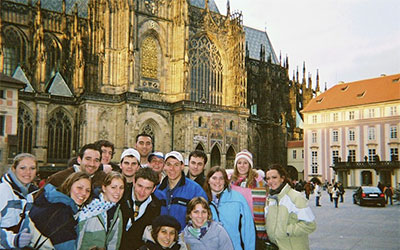 Elizabethtown College offers flexible, short-term study tour programs in Geneva, Prague, and Beijing.
Or, you may choose to study abroad for a semester at programs offered by our partner universities in several countries including Spain, Ireland, France, Germany, Mexico, Japan and England.
From the Department of Business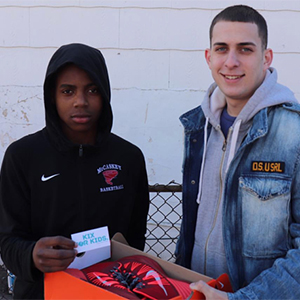 Sophomore business major is executive director, president of shoe-based charity
Elizabethtown College student supplies 'Kix for Kids'
Family business and entrepreneurship student Nickolas Levin said he has always had a passion for collecting rare sneakers. That passion turned into purpose when he formed Kix for Kids, an organization that supplies sneakers to children in underprivileged and underfunded areas. Levin said he was inspired to start a sneaker charity after Social Enterprise Institute Director James Reeb spoke to Levin's entrepreneurship class about corporate social responsibility. Levin also runs Nick's Kicks LLC, a sneaker resale business he started at the age of 16.
"Ultimately, my goal is to help those who have less to have more."
From the Department of Business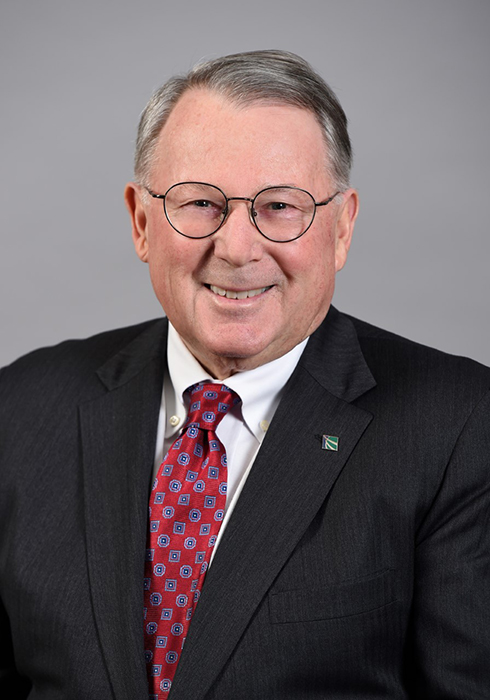 Carl D. Herbein '68
2017 Educate for Service – Service to the College awardee
Carl Herbein, a 1968 accounting graduate, is a supporter of the College's Department of Business. Founder of Herbein + Company Inc., a regional certified public accounting firm, in 1972, he has taken on Elizabethtown College business students as interns and has employed graduates as members of staff. Herbein is a member of the College's Leadership Council and hosted "Celebrate E-town," a Reading-based event that brought together alumni and friends of the College. Over the years, Herbein has also been a guest speaker on campus.
In the Department of Business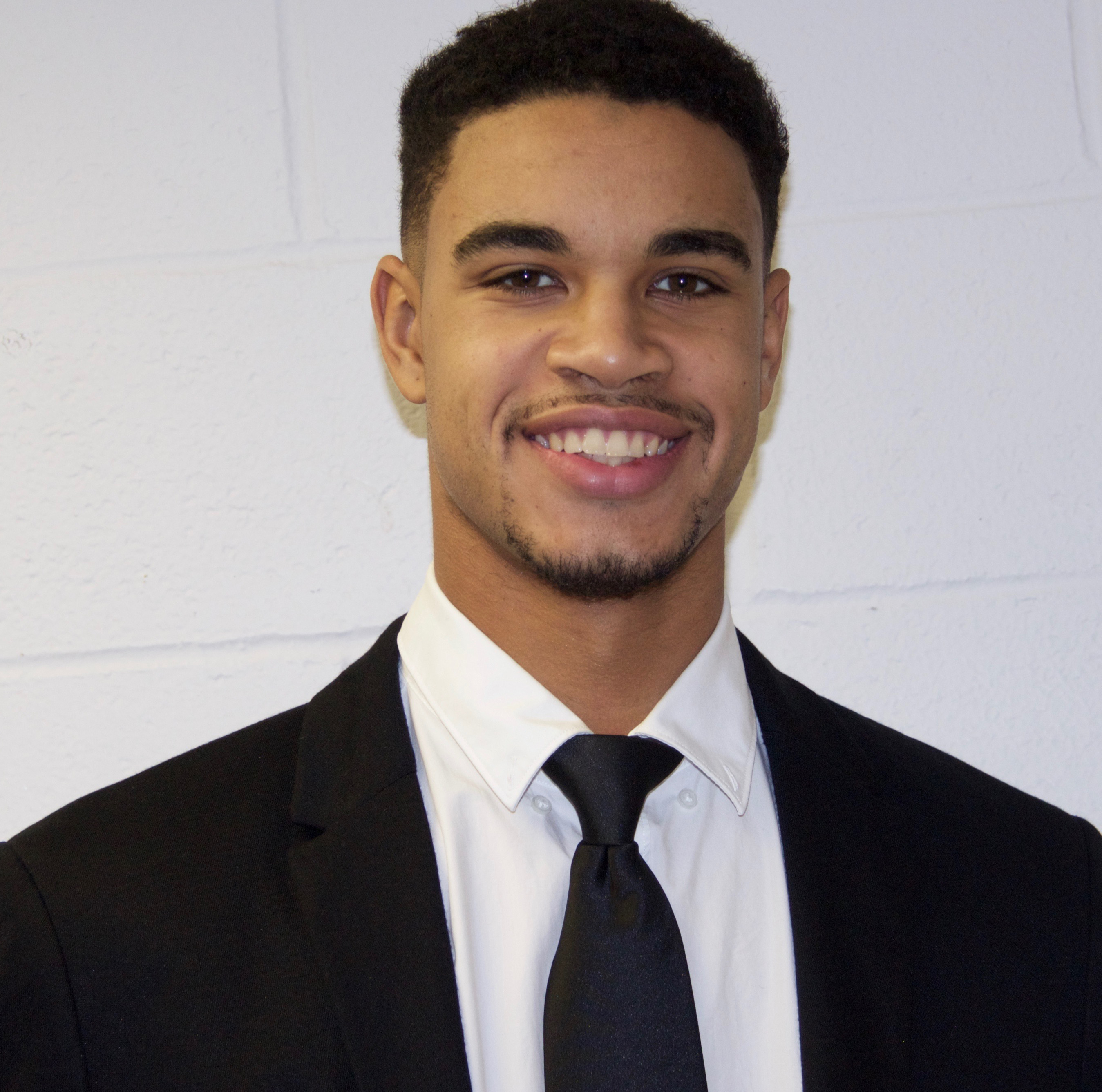 Paul Lecurieux-Lafayette '18
International student lands high-profile internship with Fortune 500 thanks to alumni connection.
Internships confirm career paths, shed light on other possibilities and, from time to time, help students consider alternate professional interests. Paul Lecurieux-Lafayette's summer internship offered some of each. Majoring in industrial engineering management and minoring in business administration and data analytics, Lecurieux-Lafayette landed a premier position with Morgan Stanley in Baltimore, Maryland. He was also selected for one of the company's Richard B. Fisher Scholarships, which helped pay part of his tuition this year. Lecurieux-Lafayette learned of the internship when Sanjay Paul, associate professor of economics, connected him with economics alum Ryan Mulcahey '11, an associate at Morgan Stanley. Lecurieux-Lafayette said he learned a lot about himself and the company and also learned the value of networking. "If you don't do an internship, you don't have exposure to the work world or senior leadership. I recommend it to all students."
From the Department of Business
Stephen Poorman '72
2017 Educate for Service – Service Through Professional Achievement awardee.
"I believe the benefit I drew from E-town was determination."
Prior to Stephen Poorman's graduation in business management from Elizabethtown College, the school's "most enterprising graduate," at the time, combined his passions for entrepreneurship and music by opening The Big Red Note music store in Lock Haven, Pennsylvania. In 10 years the business grew into the largest chain in the country with 17 mall stores in two states. Since selling the business in 1983, Poorman has worked in real estate development and management consulting. Currently, he is writing a book, titled "Navigating the Business Swamp," a guide to the business world. It is set for publication in 2018. He said he was inspired by the insight of executives from large companies who came to E-town as speakers.
In the Department of Business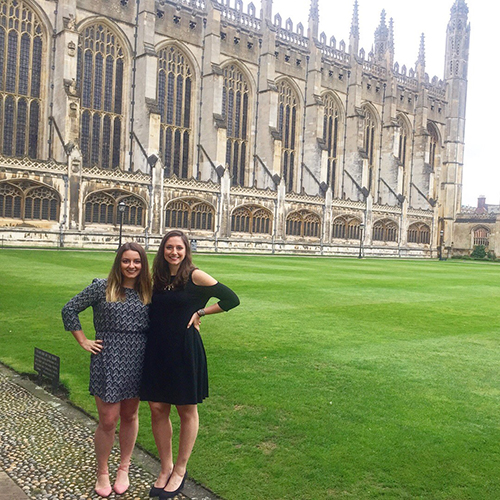 Lia Kopar '18
Rebecca Yunginger '17
University of Cambridge (U.K.) 
completed independent supervision projects this summer.
Kopar, an international business major with a concentration and minor in economics, worked with a researcher in labor economics. Utilizing her Spanish language skills, she conducted a chronic and extreme poverty analysis, including a three-country case study on El Salvador, Nicaragua and Guatemala. "I had the chance to meet local foreign workers from Greece, Albania, Turkey, Hungary and Brazil … made me more aware of how interconnected the world is."  Yunginger, an international business major with a concentration in management and a minor in modern languages-French, studied at Cambridge's Judge Business School analyzing current sustainability trends in business through a case study of Nestlé. "I was able to conduct interviews with (executives at Nestlé) to enhance my work with the collection of qualitative data." .
News and Social
For More Information
Email: busdept@etown.edu
Tel: 717-361-1270
Fax: 717-361-1487
Hoover Center for Business, Elizabethtown College, 1 Alpha Dr, Elizabethtown, PA 17022