Choose a Language: Français  |  Deutsch  |  Italiano  |  Português  |  Español  |  日本語   |  한국의  |  中国
International Business Major
International Success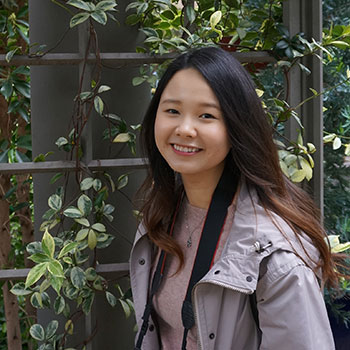 Ashley Hoang '15
International Student from Vietnam
I was given the opportunity to learn so much not only in the classroom, but also from other college experiences. I was always a busy bee and challenged myself through different academic and social activities to enjoy my college years to the fullest.
The IB program at E-town has been named one of the most comprehensive and highly-ranked programs in the U.S. It has opened many doors for students, including me, to enter the business world. I came to E-town College five years ago as an International Student from Vietnam. As an International Business major who has a keen interest in Finance, I tried my best to maximize my exposure to different aspects of the field including participating in a consulting project for Armstrong World Industries Inc., publishing Finance research in the College's annual Business Digest, receiving first place in Gill/McDaniel College Finance Competition and participating in the CFA Research Challenge. In every position, I actively utilized my leadership skills and knowledge to pursue success. As I immersed myself in analytical and critical thinking, the dream of becoming a finance consultant was seeded. When not working on business projects, I enjoyed social activities that contributed to the community. I was an active member of two volunteer organizations: Britney's Hope Foundation and Only Rice is not Enough. Both organizations provide resources to address the needs of orphanages and poor children. These different roles have not only sharpened my skills, but also made my learning experience a meaningful journey.
One of the most valuable experiences that I found unique to E-town is the endless opportunities students are given to set foot in real industry work. In my sophomore year, I had a chance to complete my internship at Fulton Financial Corporation's International Department. The position gave me a chance to utilize what I learned in class. I also developed many valuable relationships with my co-workers and managers, who gave me great support and advice throughout my time at Fulton.
My CIP project was another great hands-on experience that I was able to complete during my time in E-town. The project partners with real companies to give students real world scenarios to analyze and find solutions to present to the company. I enjoyed the work because I was involved in every step along the way to solve the problem instead of just reading hypothetical cases and writing an essay about them. During the CIP project, my group partners and I were able to visit the actual production plant, talk to managers and specialists and discuss the best way to solve the issue. At the end of the project, we were more knowledgeable in the subject matter that we worked on and learned so much about working in teams. Those experiences were valuable as they helped me ease into the industry with preparation and practice.
Without the support from my mentors and friends at E-town, I wouldn't have achieved such milestones. The close-knit campus helps connect people together. I made friends with people from diverse backgrounds which broadened my perspectives significantly. The IB mentoring program is a great opportunity to seek counsel from mentors who are working in the industry and are willing to provide advice. When looking back, I am so glad that I chose to come to E-town. I was given the chance to grow professionally and personally.
International Success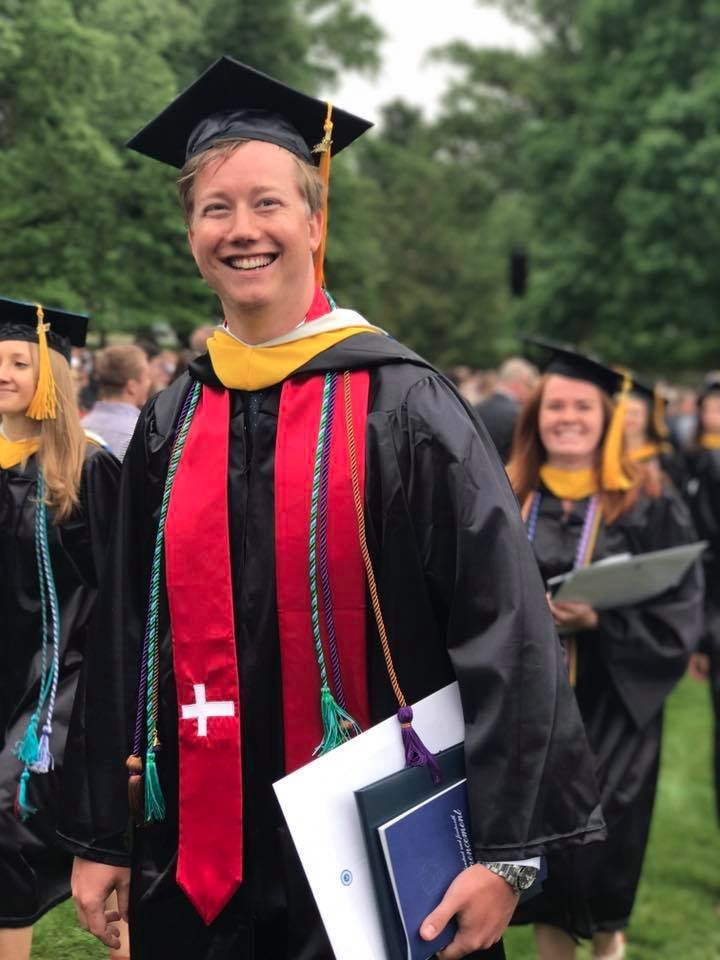 Joachim Hellesen '17
Business Analyst, Deloitte Consulting
"E-town, the IB program, and all the professors in the business department were crucial in my development and in getting me to where I am today. I can't speak highly enough of the program and everyone involved – they helped me get to where I am today, working as an Analyst for Deloitte Consulting." 
My experiences and studies at Elizabethtown College have helped me further my professional career. I landed my first internship in the summer between my Sophomore and Junior year as an International Air Freight Forwarding Intern with Able Freight Services Inc., based out of their Los Angeles office. There, I worked with shipping, analysis of the business, and overall business improvement by implementing new systems.
My work and experience at Able Freight, as well as continued academic effort at E-town, helped me land my second internship during the summer between my Junior and Senior year as a Project Controller Analyst at Deloitte Consulting, based out of their Harrisburg office. During my time at Deloitte, I worked on multiple accounts performing financials tasks and analysis, as well as presenting in front of company partners and clients, among other things.
E-town, the IB program, and all the professors in the business department were crucial in my development and in getting me to where I am today. I can't speak highly enough of the program and everyone involved – they helped me get to where I am today, working as an Analyst for Deloitte Consulting.
Overall, I am so happy that I chose to come to E-town. The friends, memories, and experiences made there will last a lifetime.
From International Business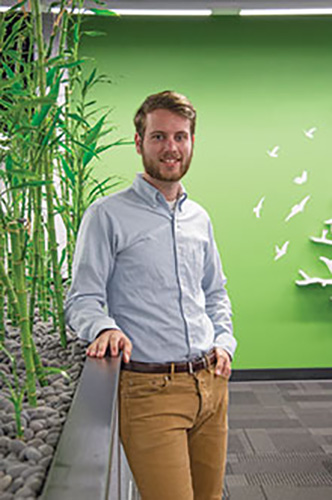 Tyler Kunkle '14
International Business and German Graduate and Fulbright recipient.
After a two-month internship in Dallas, Texas, Tyler Kunkle took his Fulbright oversees to Germany, where he served as an English teaching assistant. While in Mainz, Germany, the Fulbright recipient taught English language and literature to students in grades five through 13. He returned to the United States in 2015 and currently works as a program coordinator for the American Friends of Alexander von Humboldt Foundation.
With E-town, you will learn about International Business management in our brand new finance lab in the Hoover Center for Business. Our professors will help you to interact with real businesses while working with real-time global commerce data.
Our goal is to prepare every student for any position anywhere in the world after graduation. That's why we require our students to participate in a study abroad experience and work on real projects for multinational companies. These opportunities allow our students to engage with global business strategies in a foreign country before they graduate, giving them an advantage over their peers from other colleges and universities. 
Our selective program has distinct components that, together, give you the skills and knowledge you need to work in today's global marketplace: