AS A BLUE JAY COMMUNITY,
WE ARE PAVING THE
PATHWAY FOR OUR VISION.
A vision that is empowering and guiding us to reimagine Elizabethtown College. Our five-year community Strategic Plan prioritizes academic excellence, drives innovation on and off our campus, challenges us to transform our culture, and leads us to create significant social impact. Etown consists of individuals guided by a set of core values, nationally recognized for its academics, research, and high-impact experiences, and we are a community united behind a shared mission and feel a deep pull to contribute to the world.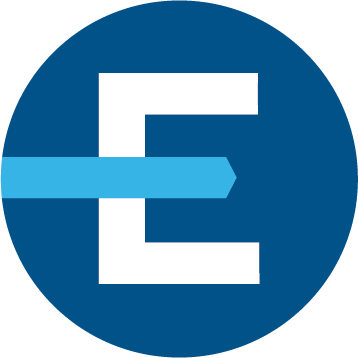 Dynamic & Relevant Education
---
Promote a dynamic academic environment to support outstanding student outcomes that develop lifelong reflective learners and socially responsible citizens who bring value to their community and workplace.
1

Develop and implement a core curriculum
based on our mission and values designed
to ensure in-demand liberal arts skills with
experiential learning opportunities.
2

Prepare students to apply their
skills, talents, and intellect to shape
organizations, communities, and the world
as active global citizens.
3

Expand vibrant and in-demand programs and
intellectual learning opportunities across
a student's lifetime.
4

Deliver high-quality and accessible
education in a variety of formats to
ensure we become a first-choice learning
institution that enrolls and retains
learners from all backgrounds.
Inclusive Excellence
---
Create a culturally vibrant campus community that values diversity, equity, and inclusion, where all community members achieve a sense of belonging.
1

Integrate cultural intelligence as a
learning outcome throughout all
academic, co-curricular, and extracurricular
activities and professional
development programs.
2

Foster a genuine sense of belonging in
all members of the college by ensuring
policies, practices, and culture will build
a diverse, equitable, accessible, and just
community.
3

Increase the representation and retention
of historically marginalized groups among
our student body and employee base.
4

Collaborate with underrepresented
communities as an ally committed to making
meaningful social change.
Anchor & Partner Institution
---
Strengthen surrounding communities by building capacity and maximizing partnerships to create significant economic and social impact.
1

Prioritize the development and fostering
of partnerships with the local community,
working together to provide economic
and community development.
2

Position etown as a leading regional
civic institution engaged in high-impact
projects to better our communities.
3

Provide support and elevate innovation
to regional organizations to accomplish
social and community development
leveraging the college's academic and
public service resources.
Sustainable Growth
---
Transform the financial model to become a thriving institution by leveraging core strengths, building capacity, and embracing growth initiatives.
1

Grow other sources of revenue by
leveraging college resources in
alignment with institutional mission.
2

Attract, retain, and cultivate high-performing
faculty and staff to become
a first-choice employer.
3

Be effective stewards of college
resources to optimize college finances.
"Our dynamic, bold, and ambitious five-year community strategic plan will focus us on elevating our greatest assets to enhance the lives of current and future Blue Jays."
ELIZABETH A. RIDER
PRESIDENT