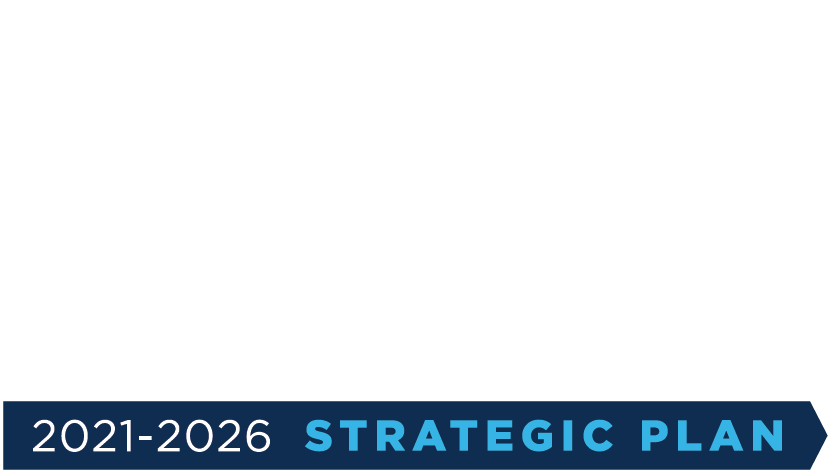 Become a living example of a socially just institution by integrating equity, inclusivity, and diversity initiatives into all dimensions of the college.
When: Wednesday, Jan. 20
Time: 1 - 2:30 p.m.
This theme reflects that every constituency group brought this up as an imperative; how do we do our work in a way that reflects our values and the society for which we aim. In addition, the ability to work effectively with those different from oneself requires self-awareness, underlying knowledge, value, and skills which Etown should help develop.
People said that we need to become more inclusive and welcoming to non-majority members of the campus community, including by hiring people who reflect student identities. While becoming a diverse campus will take time and financial investment, we should make this a priority and work on equity and inclusion to ensure a positive environment for everyone.
Potential ideas in this area could include:
In the short term, work towards becoming an inclusive campus through proactive initiatives and gaining a clearer understanding of our barriers
Bring classes into core that help develop knowledge of cultures other than their own that build skills for engagement across areas of difference
Over the long term, address the critical need, and unique opportunities. of this current time in history and this location in Central PA by leveraging the centers: Young, CGUP, CCCE and High
Consider hiring "rainmakers" to more quickly develop additional capacity and profile in this area of distinction.
Set the stage for a lifetime of learning through innovative educational experiences that transforms lives
When: Friday, Jan. 22
Time: 9 - 10:30 a.m.
This theme encapsulates what we discussed relating to a focus on our curriculum and pedagogy, including our core curriculum. We want to ensure common experiences that benefit all students, regardless of their future path and that they are set to continue learning long after graduation. We know that students are increasingly career-focused and that while the liberal arts prepare students to thrive in all careers, this is not always recognized.
We believe that STEM, health, and business fields and the humanities can be mutually beneficial and offer opportunities for growth and development of students. We know that master's degrees and other professional programs (including certificates, special training, etc.) produce more opportunities for realizing a larger financial margin, but we worry that the growth of new programs will come at the expense of the liberal arts/humanities majors. We need a strong new academic program planning process that carefully considers future enrollment and revenue projections that also values who we are.
Potential ideas in this area could include:
Develop a holistic mental map of a student's education by organizing the liberal arts/core curriculum around signature pathways that are solution-oriented, infused with creativity, and integrated with co-curricular and service-based initiatives
Increase learning experiences that transcends traditional disciplinary boundaries and in inclusive of curricular and co-curricular learning
Enhance the focus of the Core curriculum to include effective communication, creativity, problem-solving, and innovation.
Establish a system of program evaluation for existing and proposed programs to verify that the curriculum addresses market demand and prepares students for current and future lives
Rapidly and exponentially grow continuing and professional education offerings by developing a robust on-line portal that allows graduates to curate course content, stack credentials and set the stage for obtaining graduate degrees at the college.
Partner with regional companies, governmental agencies and nonprofits to create tailored certificate offerings for adult learners and stack them into graduate programs.
Become the destination college for those seeking future careers with deep positive impact and a lifetime of engaged citizenship through experiential learning with a focus on "Educate for Service"
When: Monday, Jan. 25
Time: 3:30 - 5 p.m.
This theme reflects what we heard draws people to Etown and how we can be leveraging and expanding those areas of strength and differentiation. We want to develop students through engaged work on both the local and global scale, with communities, business, and agencies. Our community-based learning in the past has been uneven at times and focusing on the benefit to our students and we can expand opportunities that are mutually beneficial. These opportunities should be for students in any major and exist in our local community, as well as nationally and internationally.
Potential ideas in this area could include:
Create partnership-based scholarship projects that develop solutions to better the lives of our surrounding communities by anchoring key support functions in nearby communities
Seek deeper and longer-lasting service opportunities with long-term partners so that our students can participate at different levels
Create partnership-based study abroad programs that feature sustainable development to create deeper levels of engagement and social action.
Connect to the careers of the future by developing experiential learning opportunities that tie to emerging sectors of the economy
Become a financially thriving and resilient institution by leveraging our core strengths, building capacity, and launching carefully considered, ambitious new initiatives.
When: Friday, Jan. 29
Time: 2 - 3:30 p.m.
The theme reflects the myriad conversations around "who we want to be" as we move forward. Due to the increased number of master's graduates, Etown's Carnegie classification will change to a "Master's Colleges & Universities – Smaller Programs" designation. We know that there are increasingly fewer 18-year-olds who are looking for schools and that our traditional demographic model is not sustainable. We need to update both our infrastructure and our offerings. We want to grow without compromising the strengths we have as a liberal arts college that cares about teaching and student mentoring to engage, educate, support, and develop the whole person. We said that we understand the need to evolve to stay competitive in a changing world and we are willing to do what it takes to get to a thriving financial future.
Potential ideas in this area could include:
Create housing in places other than Etown, such as downtown Lancaster
Build brand identity by developing clear educational pathways that are introduced into the community as early as elementary and middle school in nearby cities
Examine different faculty load options
Expand the visibility of the college and increase educational opportunities by collaborating with other regional colleges to share courses
Become a leading institution in Central Pennsylvania by advancing our position in nearby communities, the larger region, and beyond, through destination campuses, transformative partnerships, dynamic scholarship, and deep social engagement.
When: Friday, Feb. 5
Time: 2 - 3:30 p.m.
This theme encapsulates discussion around the ideas of what we do beyond our 200 acres: how can we further engage our region? While our Etown campus is beautiful, its location is seen by some as too rural. We can raise our profile through partnerships such as through physical sites in more urban areas and more engagement with our community to create opportunities for real world learning with mutual benefits.
In the sessions, people said that we need to go where the students are - at all levels. We need to get out into the world, we need to be dynamic and visible in the community. This will help in recruiting and so much more. People saw opportunities in Harrisburg, Lancaster, Hershey, and York to connect more deeply with communities in the region and to have our students engage with a broad range of people
Potential ideas in this area could include:
Enhance regional visibility, attract diverse students and faculty, meet the workforce needs of the region, and catalyze applied research by creating innovation hubs in key locations in the region. These would increase opportunities for students and faculty developing partnerships with local non-profits, local colleges, and others. For example, we could:
Establish an "Art and Culture Hub" in the heart of Lancaster to support the arts, culture, etc.
Establish a "Regional Leadership Hub" in the heart of Harrisburg (courses, certificates, degree programs to support leadership and careers in public service)
Establish a Health and Wellness Hub at a hospital in Lancaster or Hershey
Establish a STEM Hub in Lancaster city to teach high school students and offer 3-D printing, engineering, industry sponsored projects