Healthcare Administration
Healthcare Administration Major
Elizabethtown College's Healthcare Administration program is currently offered to first-year students and focuses on the practice of developing, managing, and administering the operations of complex health systems; including hospitals, nursing homes, pharmacies, and insurance providers. Healthcare administrators may manage entire facilities or specific departments within a healthcare setting such as marketing or human resources. Graduates can also gain the skills to pursue a career in a specific clinical department, such as cardiology, infectious disease, or nursing.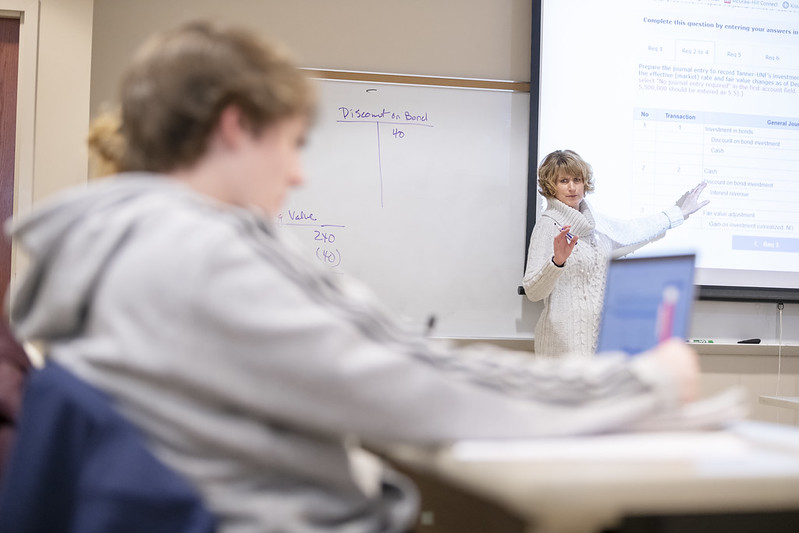 Dedication to Health & Passion for Business
As an interdisciplinary major, Healthcare Administration offers courses across several academic areas including business, communications, and public and health policy. This versatile major offers graduate the opportunity to work in a healthcare agency, business or medical care setting, nursing home, or serve the community as a health educator or health advocate. Healthcare leaders also drive organizational missions, ensure regulatory compliance, influence public health policies, and implement staff training programs.
As the healthcare industry becomes increaslingly complex, the needs for skilled professionals in this field is growing rapidly. According to the Bureau of Labor Statistics, there is a 32% job growth through 2030 and Medical and Health Services Managers entertain a median annual pay of over $104,000 per year.
The following are examples of careers for qualified healthcare aministration professionals along with median salaries:
Health Educator ($51K)
Health Promotion Specialist ($55K)
Healthcare Administrator ($72K)
Hospital Administrator ($84K)
Medical Office Administrator ($52K)
Nursing Home Administrator ($92K)