Politics, Philosophy, and Legal Studies
A Useful Education
Change The World
Politics and Law are dynamic, constantly changing fields. Etown's Department of Politics, Philosophy and Legal Studies matches that dynamism by combining traditional classroom studies with intensive research projects, prestigious fellowships, and internships that lead to successful careers. Our graduates are making an impact on the local, state, and global level with careers in government, the non-profit sector, and with private firms.
Internships & Fellowships
Students studying Political Science and Legal Studies at Etown have access to a variety of paid internships and fellowships. The Finnegan Fellowship provides students with a 10-week paid summer internship where they will work with executive agencies in Harrisburg and provides them with access to state officials. The Pennsylvania Legislative Fellowship is a full-time paid internship where past Etown students have actually written legislation that has been passed into law. Our students also have access to the McClellan Fund which is a grant that supports students who want to pursue unpaid summer internships
Blue Jay Outcomes
The most out of any Pennsylvania college or university.
Median national annual earnings
and/or in graduate school within one year of graduation
30
Minutes From PA state capital
with internships field trips and partnerships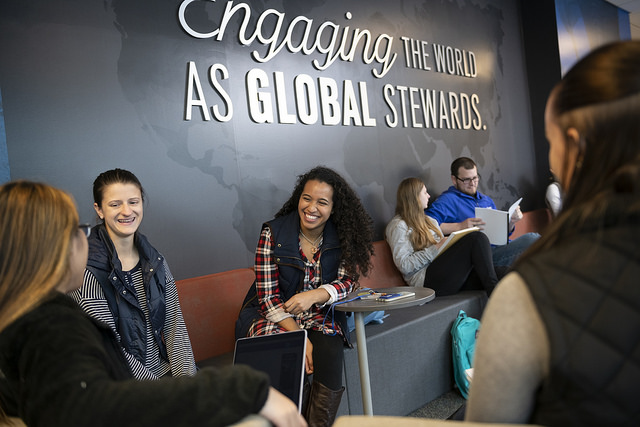 Our Students Have Access To Experiences All Across the World
Through my internship with the Executive Office of United States Attorneys Strategic Communications, I had an opportunity to meet Rod Rosenstein, the former Deputy Attorney General of the United States and Current Attorney General, William Barr
— MATTHEW STRUBINGER '21
Political Science Major
Beyond Etown
The College's proximity to Harrisburg, Pennsylvania's state capital, gives our students a distinct advantage with access to coveted internships, field trips and partnerships with government agencies. We partner with programs in order to provide our students with immersive experience to prepare our students for success after college.