Official College Social Media Accounts
The Elizabethtown College Office of Marketing and Communications (OMC), along with representatives of the Admissions and Alumni offices, oversees the official College social media accounts. The goal of these accounts is to engage with our many constituents by sharing news, events, announcements, photos and the occasional general social commentary. We have an official presence on:
Here we are how we use these accounts and list the current administrator(s) of each, should you have questions or feedback.
Facebook
74% of high school students think colleges should have a social media presence. --2010 E-Expectations Study, Noel-Levitz, Inc.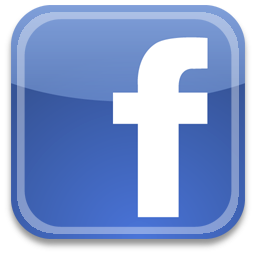 Facebook serves as the primary social media channel for the College. As of this writing, more than 5,400 people "like" the Elizabethtown College page. These "likes" include prospective students, current students, alumni, parents, faculty and staff members and members of the community at large.
How we use it: Information shared here includes news and events, photos, conversation starters (such as "tell us about your summer internship!") and links to College-related information. Our goal is to vary the information so we cater to all audiences. Many campus groups also post to our Wall or "tag" us in posts which, in turn, also show up on our page. Users primarily access the content posted by Elizabethtown College from the newsfeed on their own Facebook homepage not by visiting our page as most would think.
Page admins: Rachel Vandernick (OMC)
Visit Us on Facebook | Learn How to Use Facebook
---
Twitter
51% of active Twitter users follow companies, brands or products on social networks. --Edison Research, 2012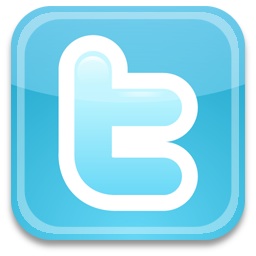 Twitter, often referred to as the world's largest conversation, allows users to create and share updates of up to 140 characters – short and sweet. While Twitter is not a predominant social media tool among prospective students (yet), this medium is an effective way to reach alumni, members of the media, industry peers and the community at large. Power Twitter users are fiercely loyal to the medium and access it multiple times per day via desktop or mobile applications.
How we use it: Elizabethtown College uses Twitter in many ways, most often to share links that will drive traffic to the College website. Also shared are news updates, photos, live tweets from campus events and retweets of links our audience might find interesting. Additionally, Twitter is used as a customer service tool, answering questions from prospective students and parents. We have a few standard hashtags, too.
Account admins: Rachel Vandernick (OMC)
Visit Us on Twitter | Learn How to Use Twitter
---
foursquare
foursquare users have registered more than 2.5 billion check-ins. - foursquare, April 2012

foursquare, a geolocation social media application, is popular among mobile social users. People can "check in" to places and earn badges—even "mayorships". Businesses often create special promotions for check-ins. Because foursquare check-ins can be linked to a user's Twitter and Facebook accounts, foursquare has promotional value.
How we use it: Most E-town College locations have been added to foursquare so, if you have a smartphone, download the free app and maybe you will become the next mayor of Brossman Commons. You can also leave tips and share photos as places. Additionally, foursquare can be used to create lists to highlight specific locations during campus events; for example, we've created lists for Finals Week, Homecoming, Orientation and Commencement.
Account admin: Rachel Vandernick (OMC)
---
Instagram
5 million photos are uploaded to Instagram every day. --Instagram Press Center
Instagram is a mobile-based photo sharing application. As of this writing there is not a web interface for uploading images; however users can view and comment on photos from the web. Users snap a photo with their smartphone and then have the option to do some simple editing to enhance the photo, such as add filters and borders. The photo can then be shared with Instagram followers, as well as on Facebook and Twitter.
How we use it: Elizabethtown College uses Instagram to share photos of campus scenery and events and usually simultaneously posts these photos to Twitter. In the fall of 2012 we held our first Instagram photo challenge.
Account admin: Rachel Vandernick (OMC)
---
Pinterest
Pinterest is the fastest growing social media site in history. As of June 2012, Pinterest has 10.4 million users. - Search Engine Journal, June 2012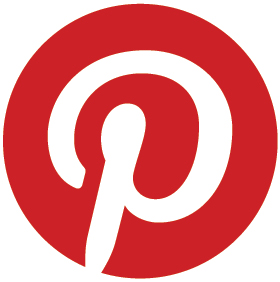 Pinterest is a wildly popular visual social sharing tool that allows users to create theme-based boards and then add "pins" to those boards. Pins are simply links to websites that must contain an image or video, or as a wise person likes to say, "It's a virtual fridge door!"
How we use it: Elizabethtown College uses Pinterest to share interesting and relevant links in several categories which cater to many of our audiences, including Around the Region, Career Advice, Money Matters, Deck Your Dorm and People of E-town.
Account admin: Rachel Vandernick (OMC)
---
YouTube
500 years worth of videos are watched every day on YouTube . --JeffBullas.com, July 2012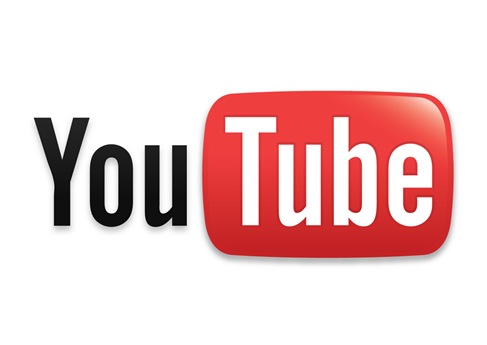 Video has a huge impact. Affordable digital video cameras and editing software, coupled with higher bandwidth, makes creating and distributing video easier than ever. While professionally produced, high-quality videos certainly still have a place in this YouTube generation, as it is often called, user-generated, low-budget video is widely accepted as the norm.
How we use it: The Elizabethtown College YouTube account has been granted educational status, meaning we are not limited to the length of videos. This account is used to host videos, which are embedded throughout the Elizabethtown College website or shared via social media outlets. Although not the primary viewing method, videos can also be accessed on the College YouTube Channel. Our use of videos includes promotional videos, interviews, snippets of campus events, montages, event recaps and invitations.
Account admins: Danilo Yabut (OMC)
---
Flickr
Flickr hosts over 7 billion images. --TechCruch, April 2012

Flickr is a photo sharing website allowing its users the ability to share photos with private groups—or the world through Creative Commons.
How we use it: Elizabethtown College uses Flickr primarily for digital photo storage; the use of tags makes categorizing and, later, finding photos easy. Flickr also provides campus users a self-service way to access public-facing photos for their own use, whether it is for a department website, a newsletter or for a presentation. Finally, slideshows can be created using photos from Flickr which can be embedded on pages within the College website; this allows for a great visual display of photos in minimal space.
Admins: The Office of Marketing and Communications
---
LinkedIn
75 of the Fortune 100 companies use LinkedIn for hiring. --SocialMagnets.net, May 2012

LinkedIn is a professional networking powerhouse and is ideal for use by career services, alumni relations and academic departments. Additionally, any student or College employee can reap the benefits of having a LinkedIn profile. Graduating seniors can network; alumni can get back in touch or share job postings; professors can share publications and presentations; and much, much more.
The Office of Career Services and Office of Alumni Relations also manage a private Elizabethtown College Alumni Group on LinkedIn (search for it under Groups). Here, alumni can request to join the group. Once verified, they can participate in conversations, share job leads, network and more. As of this writing, more than 1,400 alumni are part of this group.
---
Storify
The word "storify" is an obsolete word that means "to form or tell stories." -- Storify.com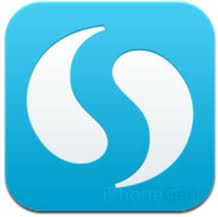 Storify in itself is not a social network, but rather is a wonderful tool for curating existing social media content. Storify allows you to pull and organize publicly displayed posts from Facebook, Twitter, Flickr, Instagram, YouTube as well as direct weblinks to tell a story.
How we use it: Elizabethtown College uses Storify to recap larger campus events such as Commencement, Scholarship and Creative Arts Day, Orientation or Move-in. It's not always easy to archive or refer back to tweets or Facebook posts, so Storify serves as a social media scrapbook of sorts. We've grown to love it!