Contact Us
Have a question about how we can help you on your next project? Stop into our office on the second floor of Alpha, call us at 717-361-1410 or email us at omc@etown.edu. We're here and happy to help!
Our Team
Elizabeth "Liz" Braungard '86
Executive Director of Marketing and Communications
braungarde@etown.edu | 717-361-1525 | Alpha 206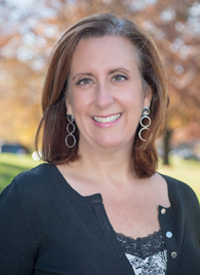 About Liz
Elizabeth A. Braungard "Liz" is the executive director in the Office of Marketing and Communications. She leads Elizabethtown College's marketing and communications efforts including web, new media, integrated marketing, branding, graphic design and athletic communications. She also serves on the College's senior leadership team, which is an executive advisory committee to Elizabethtown College President, Carl J. Strikwerda.

Braungard has 24 years of experience in the creation, execution and evaluation of brand management and marketing plans for a broad spectrum of institutions including higher education and financial services companies. Her expertise is in the areas of: marketing efficiency and effectiveness, strategic marketing, brand management, collaborative marketing planning and team-building. She has garnered a number of industry awards for excellence, both individually and as a team-member and was awarded a Certificate of Excellence in Professional Achievement by the alumni board and faculty of Elizabethtown's Department of Communications.

Braungard earned a bachelor's degree in communications from Elizabethtown College. In addition, she earned a certificate from the Bank Marketing Association's School of Bank Marketing at the University of Colorado, Boulder.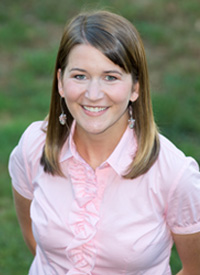 Areas of Expertise
Job Requests Management
Student Workers Management
Office Budget Management
About Katie
After moving to Elizabethtown in 2008 from a small town in Michigan, I quickly learned about Elizabethtown College and its outstanding reputation for providing students with a high quality education. I started working at the College in 2011 and quickly felt at home as I attended a small, private, liberal arts college myself. It is truly a blessing to work with an incredibly talented team and I love using my Communications degree to serve the College community. As Marketing Assistant, my main responsibilities include managing job requests and the student assistants. I am thankful for the opportunities I get to interact with students, faculty, and staff on a regular basis.
Elizabeth Harvey '11
Communications Manager
harveye@etown.edu | 717-361-6412 | Alpha 207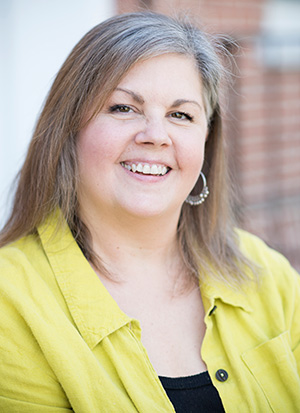 About Elizabeth
It's all about teaching and learning. I'm the veteran on the Office of Marketing and Communications team, having joined the College several years back after a two-decade career as a journalist and columnist with Lancaster (Pa.) Newspapers. In addition to being the communications manager in OMC and the news editor for E-town NOW -- the College's online newsroom -- I also attend classes through Elizabethtown's School for Continuing Education and Professional Studies. This dual role gives me a unique connection – a bit of common ground – as I work with and mentor a staff of talented student writers. My goal, each day, is to keep the campus and community informed about the great things happening at Elizabethtown College and the fantastic achievements of our students and faculty and staff members.
Holly Landis
Digital Marketing Specialist
landish@etown.edu | 717-361-1537 | Alpha 210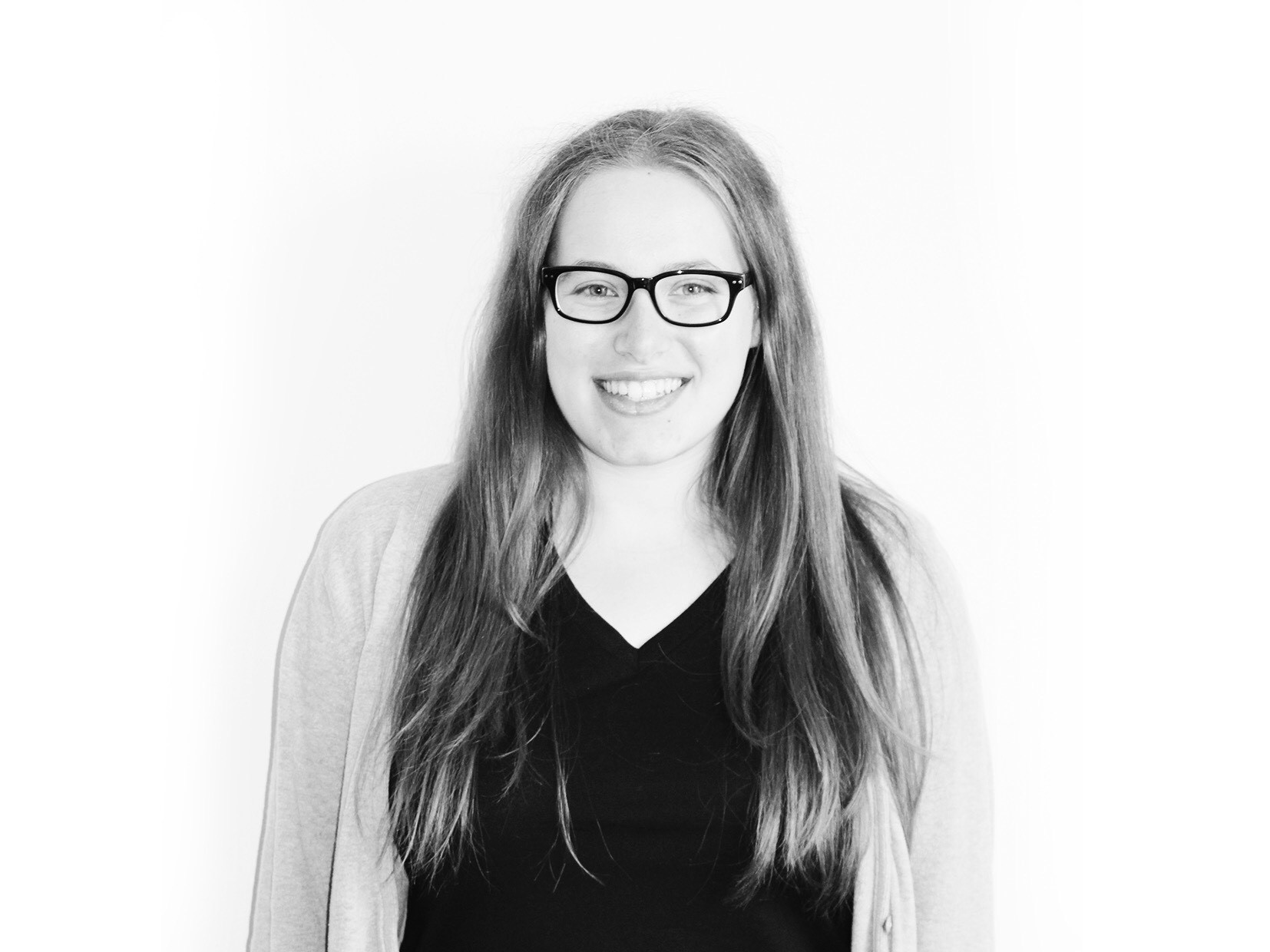 Areas of Expertise
Search Engine Optimization (SEO)
Digital Advertising
Email Marketing
Content Marketing
About Holly
I joined E-town in 2016 with a background in digital marketing, advertising and content writing. I completed an undergraduate degree in history at the University of Sheffield, located in the United Kingdom, and have experience in publishing, higher education, and digital agency work. I also have certifications in Google Analytics, SEO, PPC and Social Media. At the College, I work directly with the Office of Admissions to implement new digital strategies and initiatives. I manage the Admissions website, implement digital advertising, and oversee the Admissions social media. College is a transformative experience for students, and I feel privileged to be a part of that at E-town.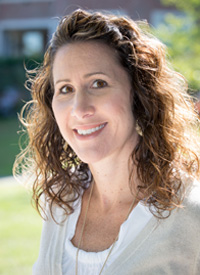 About Wendy
I came to Elizabethtown College in January 2011 following 10 years of creative design growth in corporate, freelance and higher education settings. My love for design and visual expression stems from a passion to create while solving problems. Being able to turn a sketch or vision in my head into a fully functional marketing piece is challenging—but never impossible! My primary role as the Director of Creative Services is to manage the visual image and brand of Elizabethtown College. This includes providing graphic design support for marketing and brand initiatives. Specifically, my days are spent consulting with clients, recommending creative strategies, designing marketing/advertising collateral, and partnering with outside resources such as photographers and print vendors.
Lindsay Smuck
Print and Web Designer
smuckl@etown.edu | 717-361-1268 | Alpha 207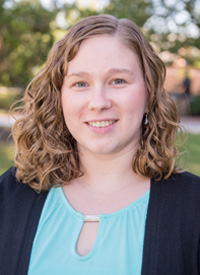 Areas of Expertise
Graphic Design
Branding
Web Design
Email Campaigns
About Lindsay
Starting with a bachelor's degree in communication design from Kutztown University and background in digital pre-press production, I am thrilled to have found a home at Elizabethtown College. I work alongside of Wendy and Dan, where each day, I enjoy designing print materials and web components to bring awareness to and enhance a client's project. Some of my other responsibilities as print and web designer are to coordinate projects with print vendors, update web content and provide support on website restructures. The possibilities are endless when you combine print and web design, but the true art of communicating through both mediums is discovering the most effective mix of each to speak to your audience.
Danilo Yabut
Director of Web and New Media Strategy
yabutd@etown.edu | 717-361-1396 | Alpha 210A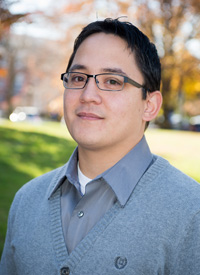 Areas of Expertise
Electronic templates (powerpoint, word, etc…)
Email campaigns
Video development
Website design, content strategy, and training
About Dan
I came to E-town in October of 2010 following 6 years as a web professional, 8 years in Higher Education marketing and communications, and over 10 years as a design professional. My professional development mirrors the evolution of technology in our culture, so it's no surprise that my primary role is to use electronic media to help tell the E-town story.