February is American Heart Month!
Join us all month long for presentations, trivia, workouts, and cooking demos focusing on ways we can live a heart-healthy life.
There will be a drawing at every event for a variety of amazing prizes! Each activity you participate in will earn you an entry in the grand prize drawing for a $500 gift certificate to Etown's Bicycle Outfitters sponsored by the Employee Wellness Team!
Register for all the events you plan to attend through one easy form! Zoom links will be emailed to registrants on the day of selected events.
Week 1 - February 1-5
Dress Red Photo Contest: While we can't all be together at the Dress Red Luncheon we can still show our support for Heart Health by wearing Red. Submit your photo beginning today, Monday, Feb. 1 through Thursday, Feb. 4 at Noon. Winner will be announced Friday, Feb. 5.
 
Virtual Lunch & Learn: Know Your Numbers: This informative session presented by Capital Blue Cross will take an in-depth look at various biometric and bloodwork tests that can indicate the status of your health. Participants will learn about various health screenings, what each test measures, and how to make lifestyle changes that can improve the results! Thursday, Feb. 4 at Noon, Zoom.
 
Heart Health Trivia Question 1 Answer correctly and be entered into a drawing for a prize.
 
Week 2 - February 8-12
Lunch & Learn: Heart-Healthy Meals with Joni Eisenhauer : Salmon is often considered a heart-healthy food but why and how do I make it? Joni Eisenhauer, Assistant Director of Health Promotion will answer these questions and more while cooking salmon and heart-healthy sides. Wednesday, Feb. 10 at Noon, Zoom and on-campus (10 in-person limit).
 
Virtual Cook-Along with Joni Eisenhauer : It's pizza night! Make heart-healthy (shhh…they don't have to know) personal pizzas for the whole family during this live cook-along demo. A recipe and grocery list will be provided to registrants prior to the demo so you can cook along if you'd like. Thursday, Feb. 11 at 7 p.m., Zoom.
 
Week 3 - February 15-19
Yoga for Heart Health : What could be better for your heart than a cardio workout? A cardiovascular one! Join Charla Lorenzen, Professor of Spanish, Modern Languages to see how a yoga practice can complement your cardio workouts and contribute to improved circulation, blood pressure, and heart rate, which all help to prevent cardiovascular disease. Two sessions offered; Wednesday, Feb. 17, 12:30 -1 p.m. and Thursday Feb. 18, 5 - 5:30 p.m., Zoom.
 
Week 4 - February 22-26
Desk Workout with Whitney Crull : Ever heard the phrase "Sitting is the new smoking"? Stand up and join Whitney Crull, Director of the Bowers Center for Sports, Fitness and Well-Being on this quick 20-minute workout that you can do right at your desk! Modifications can be made for all fitness levels! Thursday, Feb. 25 at Noon, Zoom.
 
Contact us:
Susan Krall, co-chair
kralls@etown.edu
Laurie Thompson, co-chair
thompsonl@etown.edu

Connect with us!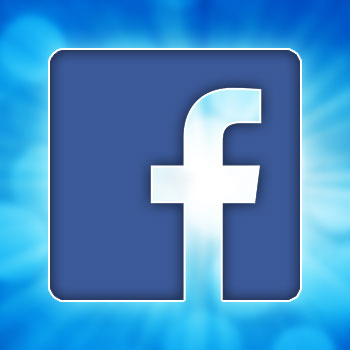 EWT Vision Statement
The Elizabethtown College Employee Wellness Team promotes a work site culture that supports healthy lifestyle choices by valuing individual health and creating a supportive community to enhance the College's vision of the optimal learning environment.
EWT Mission Statement
It is the mission of the Elizabethtown College Employee Wellness Team to promote the well-being of its employees through education and initiatives that:
Increase awareness of factors and resources contributing to well-being
Educate through wellness-related programs and activities
Promote healthy lifestyle choices
Promote personal and professional productivity
Inspire and empower individuals to take responsibility for their own health
Sustain healthy choices through a sense of community

Online Resources:

EWT Monthly Calendar