The Bowers Center for Sports, Fitness and Well-Being
Instructor Bios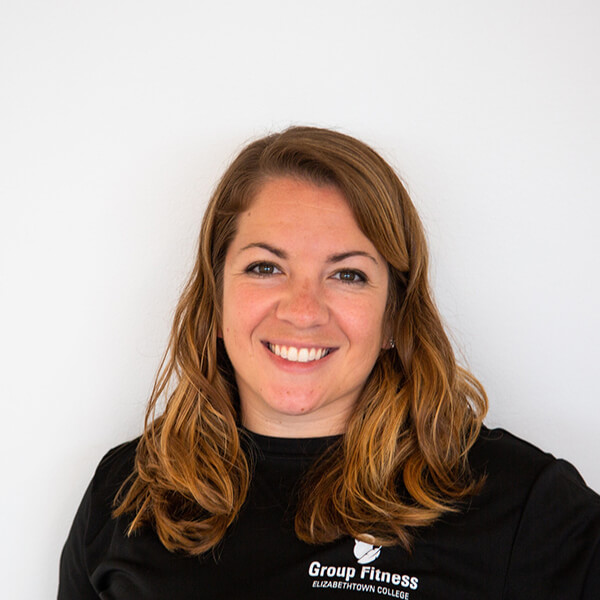 Amy Fleming
---
---
My name is Amy Fleming, and I'm a fellow Etown Blue Jay, Class of 2011. By day, I'm a 7th grade English teacher at Elizabethtown Area Middle School. By night, I teach Zumba fitness, a dance fitness class, and STRONG by Zumba, a music driven HIIT class. My hope is that you always leave class feeling proud of the work you've done and happy that you took the time to sweat it out with me!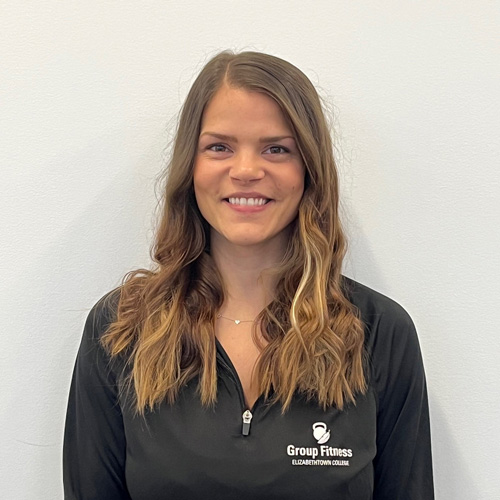 Samantha Crossley
---
---
My name is Samantha and I oversee all our summer camps and conferences here at the College. I love Bike Bootcamp because it combines my two fitness passions: cycling and strength! My hope is that every participant leaves class feeling stronger than when they walked in and with a smile on their face – fitness should be fun!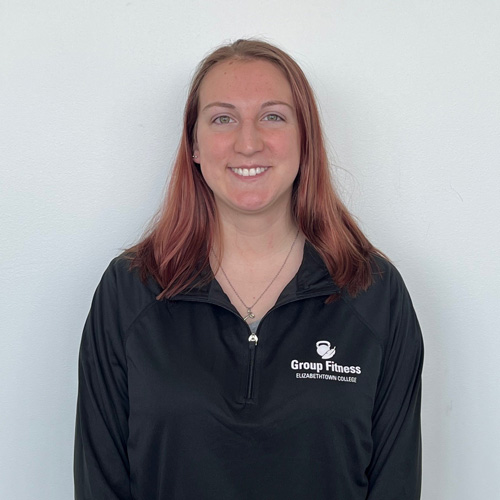 Jennah Hoke
---
---
My name is Jennah and I'm from York, Pennsylvania. I'm a sophomore (class of '25) Biochemistry and Molecular Biology major here at Etown. I teach POUND at the Bowers Center and I'm so excited to rock out with my fellow Jays! POUND is an outlet for me to let out stress and just have fun working out to some great music. I hope my class will do the same for anyone who joins!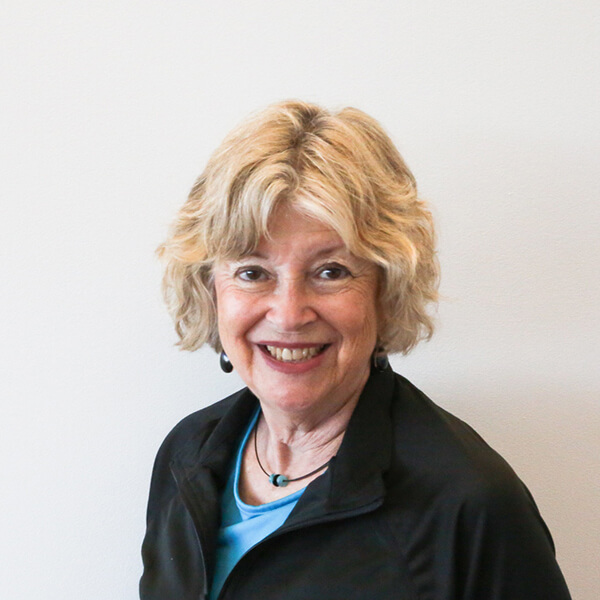 Peggy Shaffer
---
---
My name is Peggy Shaffer. I began taking yoga classes almost 20 years ago. After several years, I completed my 200-hour certification with Evolution Power Yoga. I decided to continue learning and completed my additional 300 hours with Create Karma. Since that time, I have become certified in Chair and Restorative Yoga. I am currently earning my certification in Yin Yoga. My goal is to have yoga accessible to anyone, and I look forward to instructing yoga this year!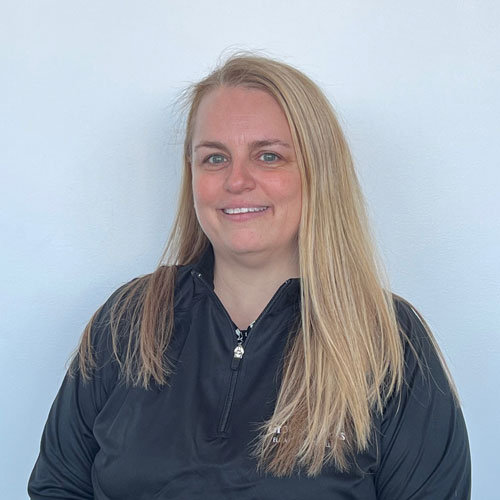 Julie Walton
---
---
My name is Julie and I'm from Mount Joy, PA. I am a graduate of Elizabethtown College… well, it was a long time ago. I've worked in the School of Graduate and Professional Studies since 2011. I found a passion for water fitness, thanks to a few coworkers. I've always loved to be in the water! I'm so excited to be teaching Aqua Fit!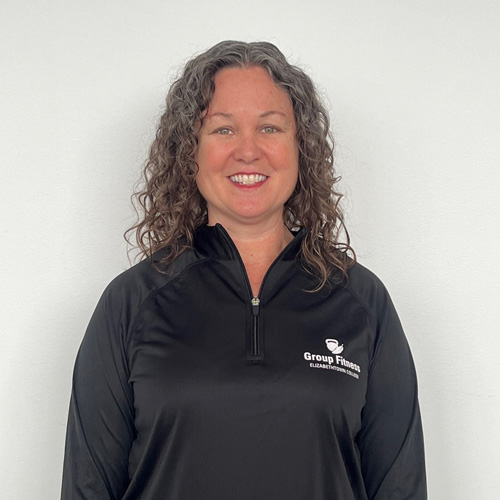 Charla Lorenzen
---
---
Hi, I'm Charla and I'm a Spanish Professor here at Elizabethtown College. I started teaching fitness classes in high school and haven't stopped because I love sharing the joy and fulfillment that fitness can bring to anyone's life. I have taught almost every fitness format that exists and am an ACE-certified fitness instructor and a Registered Yoga Teacher with over 500 hours of training and thousands of hours of teaching experience. My newest endeavors are leading a wellness retreat each June and teaching two PE classes here at Etown! I'm excited to bring my experience in Aqua Fit to the Etown Community this semester!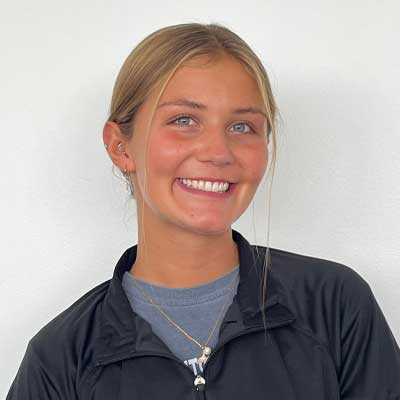 Merzadee Buys
---
---
I'm Merzadee's and I will be teaching Spinning at the Bowers Center!  I found a passion for spinning last year and became certified soon after.  I hope to share my passion with all of my participants!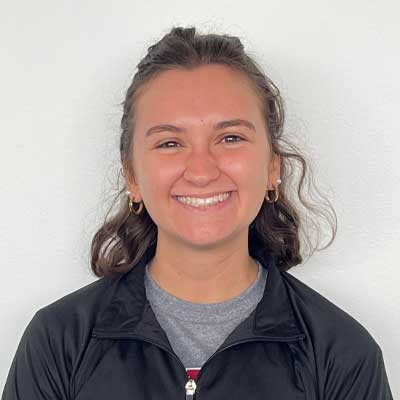 Valerie Ammar-Khodja
---
---
I'm Valerie and I just recently started as a Spin HIIT instructor after working as a Fitness Center Attendant for the past couple of years.  I love the bike and hope I can bring out that love to all the people in my class!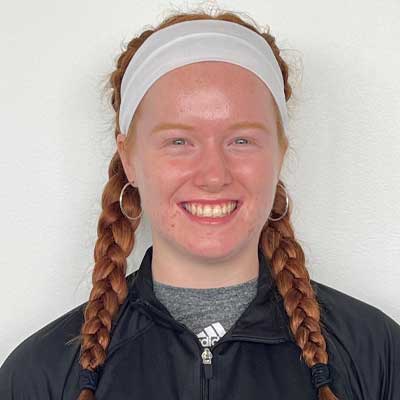 Lucy Krug
---
---
I'm Lucy and I've been teaching taekwondo for over 7 years.  I will be teaching the new classes of Cardio Kickboxing and Self-Defense this year!