The Bowers Center for Sports, Fitness and Well-Being
Instructor Bios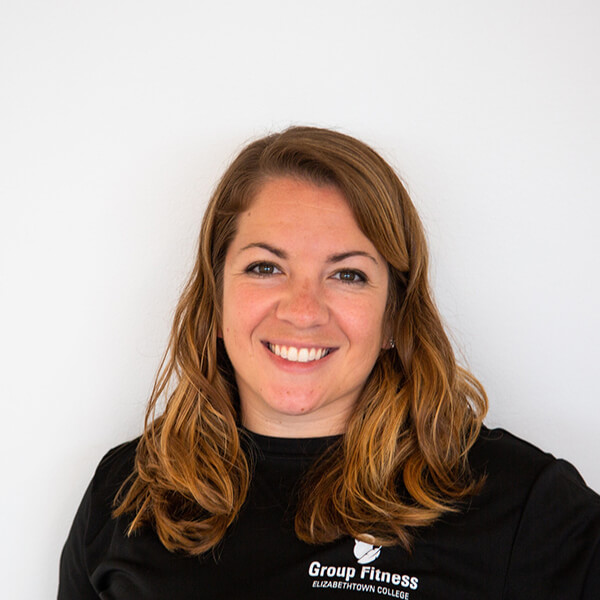 Amy Fleming
---
---
My name is Amy Fleming, and I'm a fellow Etown Blue Jay, Class of 2011. By day, I'm a 7th grade English teacher at Elizabethtown Area Middle School. By night, I teach Zumba fitness, a dance fitness class, and STRONG by Zumba, a music driven HIIT class. My hope is that you always leave class feeling proud of the work you've done and happy that you took the time to sweat it out with me!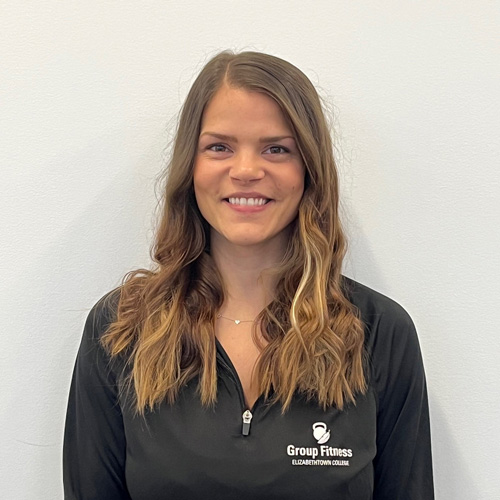 Samantha Crossley
---
---
My name is Samantha and I oversee all our summer camps and conferences here at the College. I love Bike Bootcamp because it combines my two fitness passions: cycling and strength! My hope is that every participant leaves class feeling stronger than when they walked in and with a smile on their face – fitness should be fun!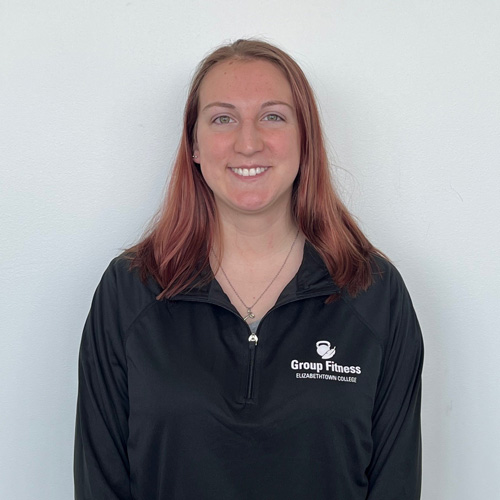 Jennah Hoke
---
---
My name is Jennah and I'm from York, Pennsylvania. I'm a sophomore (class of '25) Biochemistry and Molecular Biology major here at Etown. I teach POUND at the Bowers Center and I'm so excited to rock out with my fellow Jays! POUND is an outlet for me to let out stress and just have fun working out to some great music. I hope my class will do the same for anyone who joins!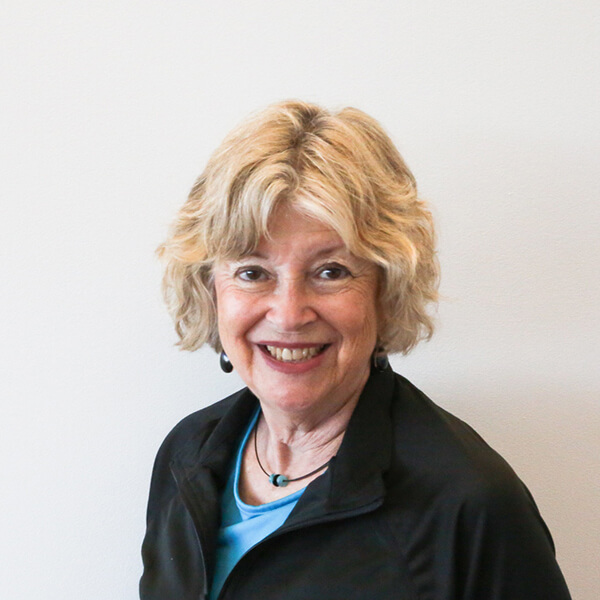 Peggy Shaffer
---
---
My name is Peggy Shaffer. I began taking yoga classes almost 20 years ago. After several years, I completed my 200-hour certification with Evolution Power Yoga. I decided to continue learning and completed my additional 300 hours with Create Karma. Since that time, I have become certified in Chair and Restorative Yoga. I am currently earning my certification in Yin Yoga. My goal is to have yoga accessible to anyone, and I look forward to instructing yoga this year!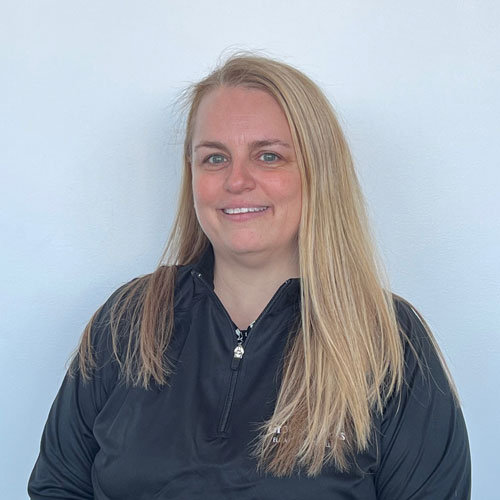 Julie Walton
---
---
My name is Julie and I'm from Mount Joy, PA. I am a graduate of Elizabethtown College… well, it was a long time ago. I've worked in the School of Graduate and Professional Studies since 2011. I found a passion for water fitness, thanks to a few coworkers. I've always loved to be in the water! I'm so excited to be teaching Aqua Fit!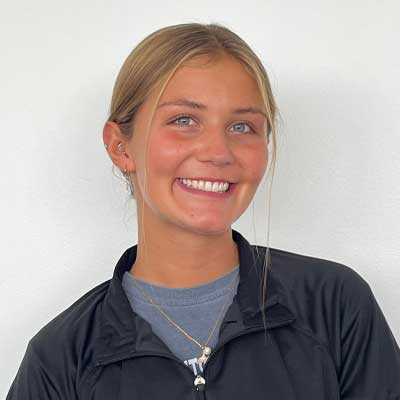 Merzadee Buys
---
---
I'm Merzadee's and I will be teaching Spinning at the Bowers Center!  I found a passion for spinning last year and became certified soon after.  I hope to share my passion with all of my participants!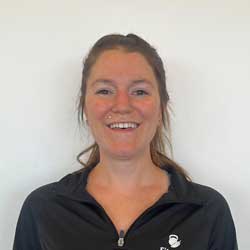 Abby Boyer
---
---
Hi, my name is Abby. I have lived in Etown most of my life. I have a husband named Eric and we have a 1 year old daughter named Brooklyn, and an Aussie mini named Graham. Music has always been a part of my life and exercise is one of my joys. I started teaching Zumba a little over 2 years ago and love every minute of it! For me, Zumba is the chance to step into the personality of each culture with every song, while getting the heart rate up and sweating it out. I look forward to meeting you on the dance floor!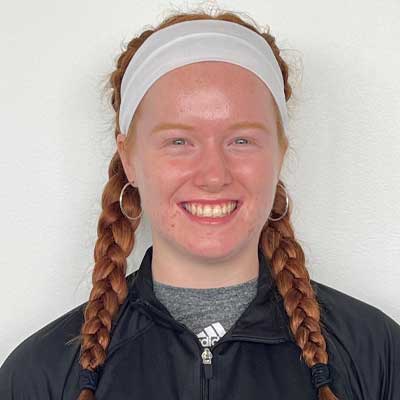 Lucy Krug
---
---
I'm Lucy and I've participated in martial arts for 11 years, and now I'm here at Etown to share that with you! This is my 2
nd
year teaching cardio kickboxing. It is a fun, effective way to stay active and work out with your friends. We use air training, targets, strength & conditioning, and a lot of sweat to make each class fun.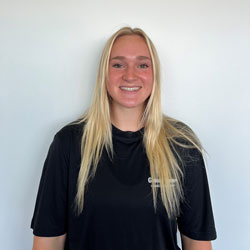 Maddy Fratis
---
---
My name is Maddy Fratis. I am a sophomore Public Relations major! I will be teaching Spin HIIT for the RecWell Department. I have a passion for all things wellness and body positivity, I also love finding new ways to enjoy movement. I hope you'll join me on the bike!