The Bowers Center for Sports, Fitness and Well-Being
Room Reservations and Rentals
Staff, faculty, and official student organizations may reserve spaces in the Bowers Center using 25Live. The following rooms/areas are available for reservation:
Field House (Court 1, Court 2, Court 3)
Track
Demonstration Kitchen
Lower Lounge (includes stage area)
Upper Lounge
Outdoor Fire Pit
Outdoor Gaga Pit
Outdoor Basketball Court
Outdoor Volleyball Court
Outdoor Bocce Ball
Group Fitness Room 1
Group Fitness Room 2
EnergyPod/Relaxation Room*
The Multipurpose Classroom and Multipurpose Room are viewable on 25Live but must be reserved through the Office of Student Activities, Well-Being and Recreation.
*Reservations for the EnergyPod/Relaxation Room are made and managed through The Well Reception Desk
Facility Hours:
Monday – Thursday: 6 a.m. – 11 p.m.
Friday: 6 a.m. – 7 p.m.
Saturday: 8 a.m. – 7 p.m.
Sunday: 10 a.m. – 9 p.m.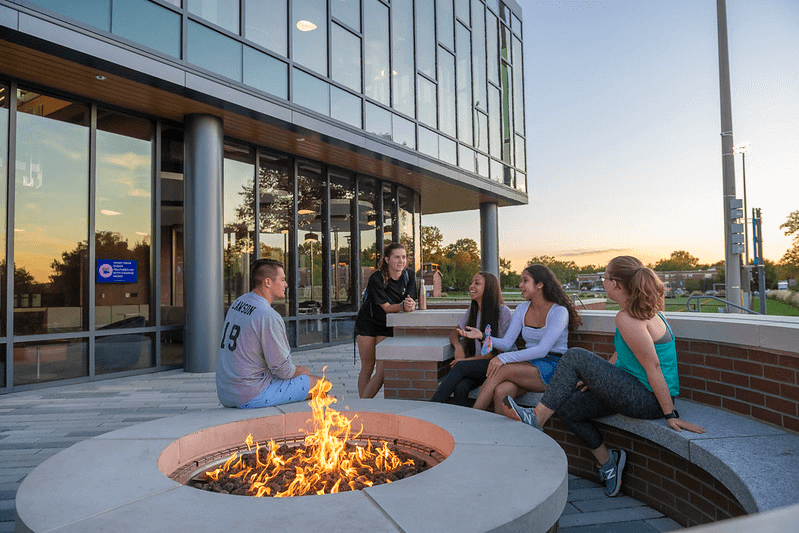 Steps to Reserve a Room/Area
E-town uses the 25Live Scheduling System. 25Live is a web-based scheduling and event-publishing system that provides one centralized calendar, scheduling system, and data repository for all events at E-town.
Users Can:
check availability
request spaces
request services (e.g., set-ups, media and catering services)
view other activities on campus
promote their event
distribute information (e.g. tickets, contact, biography, links, parking, etc.)
To reserve a room please visit the Scheduling Office website: www.etown.edu/offices/scheduling
To reserve the demonstration kitchen, click here
Priority Reservation Dates
Classes, academic events that meet a graduation requirement, and athletic games/tournaments and practices take precedence over other scheduled events. After these events, scheduling falls under a tier list.
Signature Events: Entered by the Scheduling Office by the end of March
Platinum Events: Entered by the Scheduling Office by the end of March
Gold Tier Events: Calendar opens the first Monday in April (for next academic year)
Silver Tier Events: Calendar opens the third Monday of April (for next academic year)
All Other Events: Calendar opens the first Monday of May (for next academic year)