On-Campus Banking With PSECU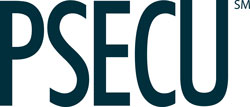 PSECU, also known as the Pennsylvania State Employees Credit Union, has partnered with Elizabethtown College to provide life-long comprehensive banking services and financial education to the campus community since 2006.
What PSECU Offers
We have a Financial Education Center and ATM located in the Brossman Commons on campus.
Free Checking
A free account that is truly free. Upon opening a checking account, we pre-fund your account with five dollars. You also get:
Getting Cash
You shouldn't have to pay to use your own money. That's why we offer a number of free options:
Get cash at over 70,000 surcharge-free ATMs nationwide, now including the All-Point network
Find at least one surcharge-free ATM on campus
Receive rebates for non-network ATM fees
More information can be found here - ATM Locations - PSECU
Debit Card and Rewards
As a college student, you know that every penny counts:
For eligible debit card purchases of $10 or over, you'll earn either $0.05 or $0.10 back on each purchase, based on qualifying factors
Unlimited debit card usage with no transaction restrictions
Visit Our Three-Tiered Approach to Overdraft Services and Fees (psecu.com) to learn more about:

No-Fee Overdraft Protection Transfer service
Courtesy Pay 
$0 Non-Sufficient Funds (NSF) Fee
Digital Banking
Manage your money — anytime, anywhere:
24/7 account access
Set up direct deposit from your employer
Free credit score service to help you monitor your score and stay on track
Easy mobile and online deposits
Free account alerts to your email, phone, Apple Watch, or Android Wear
Manage your cards with our lock and unlock feature, travel notifications, and account alerts
Free bill payer service
We also offer additional services including:
Auto loans
Credit cards
Personal loans
Mortgages
Real estate equity
Retirement investing
From graduation to your first paycheck and beyond — we're your partner for life.
On campus, we offer:
We are available virtually from 9-4 Monday through Friday at PSECU.com. Since we do not have consistent hours, please reach out to your Community Relationship Managers, Alan Lane at ALane@psecu.com or call/text 717.713.4883, or Jennifer Nicrone at JNicrone@psecu.com or call/text 717.461.6750
Scholarship opportunities for Elizabethtown students who are PSECU members
Paid Campus Ambassador opportunities
Financial education services and more
To join PSECU or to learn more about what we offer, please visit us on the first floor of the Brossman Commons or go to PSECU.com.
Who Are We?
College can be difficult. Banking doesn't have to be.
College is a time when you're likely to face new financial decisions and milestones. Being able to navigate this important period of your life and achieve long-lasting financial well-being is crucial, and we're here to help.
Opened in 1934, PSECU was founded by 22 ordinary people who made an extraordinary commitment to each other: to create a financial institution where pooled resources benefit all members.
Today, we're a full-service credit union serving more than 550,000 members. We still serve each member in the same ways that our founders intended.
We're also member-owned and not-for-profit. That means that some of our earnings go back to you in the form of dividends, perks and innovative services to keep more of your money where it belongs - with you.