Study Abroad - May Term Trip To Vietnam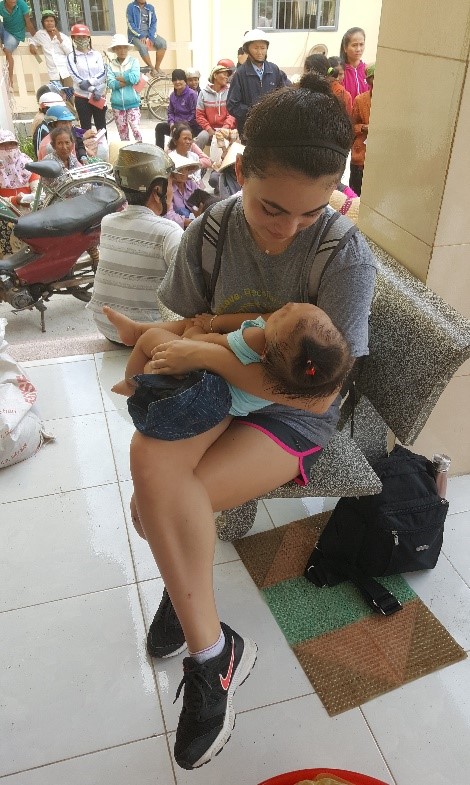 The Vietnam Program is a 17-day journey of meaningful service learning and adventure that the department does every other year. The program's purpose is to explore the country's child/family welfare system, emphasizing children's experiences in State/private orphanages. Students take a 2-credit preparation class in the spring before they go and then 2 credits in the May term for this trip itself. This trip takes place every other year and will next occur in 2019.
For more information, contact:
Skills students will develop:
A greater understanding and application of the practice of global citizenry
A more advanced skill-set of working with children, especially those who experienced early adversity and have complex developmental needs
Training in the use of child developmental assessment tools
Develop skills as an interdisciplinary team member and use shared knowledge to plan developmentally appropriate activities with children in the orphanages
Gain a greater understanding of the impacts of poverty on the family in Vietnam as compared to the U.S. Students will join local partners on sustainable prevention projects that work to preserve families whose children are at risk for institutionalization due to poverty
Where we travel:
Hi Chi Minh City
Nha Trang
Hoi An
Da Nang
Ha Tinh
Hanoi
Ha Long Bay
Sites: Cu Chi Tunnels UNESCO World Heritage Site of Ha Long Bay, Marble Mountain, Vietnam War Museum, ancient streets of Hoi An, and more.