Procurement Office Surplus Sale
The Procurement Office accepts unwanted items from all EC departments and facilities on a regular basis. Our goal is to reuse, repurpose or recycle as many items as possible by rehoming or reselling them. What isn't suitable for reuse on our campus is offered for sale to EC faculty, staff and the general public.
This is an effort to help with the College's sustainability impact by diverting usable items from the landfill and into the hands of those who will find a use for them.

Items are added to the Surplus inventory on a regular basis; stock is constantly changing and items are priced to sell.
This is an ongoing opportunity, not a one-time sale. We invite you to check back often!
How to purchase from the Procurement Office Surplus Sale :
Items are available for purchase by EC faculty, staff and the general public.
Browse the current selections found in the linked documents below:
Fill in and submit this form:
Purchased items are NOT PERMITTED to be placed or reused in or on any Elizabethtown College owned facilities. This includes, but is not limited to, campus offices, classrooms, lounges, common spaces, as well as any and all student housing.
Terms and Conditions:
All items sold "As-Is".
All items sold with no guarantee/warranty/liability*.
All items sold on a first-come, first-serve basis.
Inventory subject to change without notice.
Requests to view items must be scheduled through the Procurement Office.
All sales final. No returns.
All sales cash only.(Exceptions may be made for large purchases)
All items must be removed from campus within 5 business days of purchase.
Delivery service not provided by Elizabethtown College staff.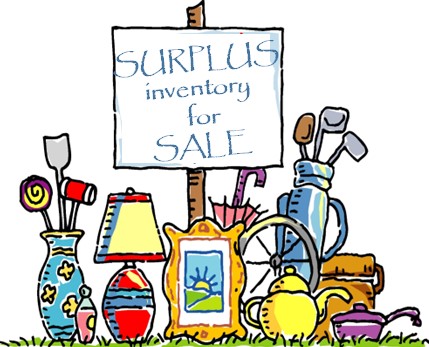 *DISCLAIMER of WARRANTIES and LIMITATION LIABILITY
All SURPLUS items sold through the Procurement Office of Elizabethtown College are provided on an "AS IS", "AS AVAILABLE" basis without warranties of any kind, expressed or implied, including without limitation the warranties of merchantability and/or fitness for a particular purpose. Elizabethtown College is not responsible for any special, indirect or consequential damages whatsoever resulting from or arising out of the sale of surplus items. Elizabethtown College does not warrant that any item sold through the college surplus property program is free from defects and/or shall function as intended.  All sales are considered final.