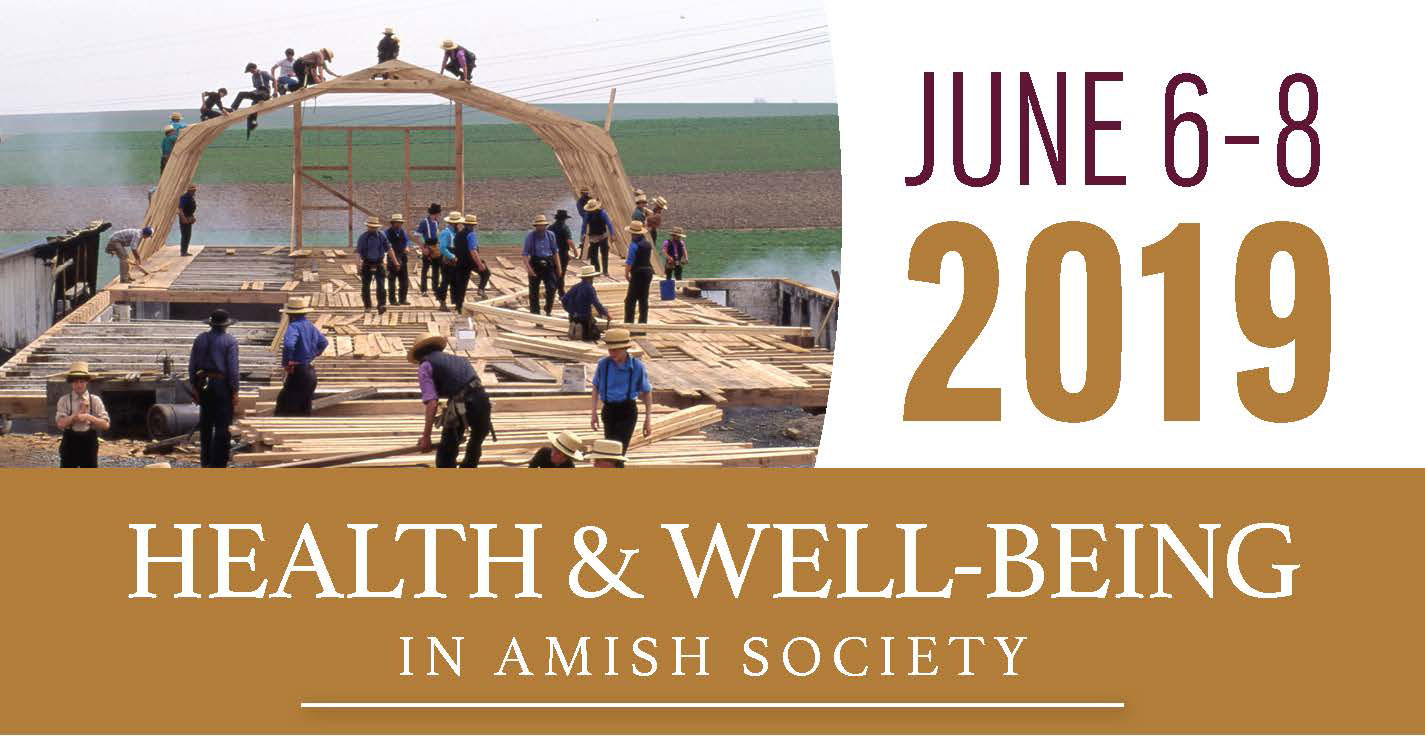 This conference will focus on health, healing, health care, and individual and community welfare and well-being in Amish life. Since at least 1964, with the publication of the essay "Genetic Studies of the Amish," by Victor McKusick, John Hostetler, and Janice Egeland, scholars have identified the unique contribution that Amish communities play in advancing medical knowledge. In the years since then, clinical studies, ethnographic research, and creative new avenues for providing health care have flourished with the active participation of the Amish.
The three-day event, cosponsored by WellSpan Health and open to the public, will highlight topics such as genetics, culturally appropriate care, Amish understandings of healing and well-being, mental health, alternative and complementary medicine, preventive medicine, insurance, aging, and death and dying. Speakers will address cultural resources for, as well as barriers to, health and well-being. (View conference brochure.)
***This continuing nursing education activity was approved by the Pennsylvania State Nurses Association Approver Unit,
an accredited approver by the American Nurses Credentialing Center's Commission on Accreditation.***
GENERAL INFORMATION
Who should attend?  Health care providers, hospital administrators, social workers and mental health professionals, medical researchers, and others who study or serve members of the Amish or other Plain communities. The conference will provide a forum for exploring the intersection of medical and cultural factors in understanding and promoting health, healing, and well-being; enhancing service to Plain communities in culturally sensitive ways; learning about new developments in Amish-related medical research; and considering questions of health care policy and access for a distinctive minority population.
See detailed schedule.

Register now. (The deadline for registration is May 20.)

Read Mennonite World Review article about the conference.
KEYNOTE SPEAKER
PLENARY SPEAKERS