Bowers Interpretive Gallery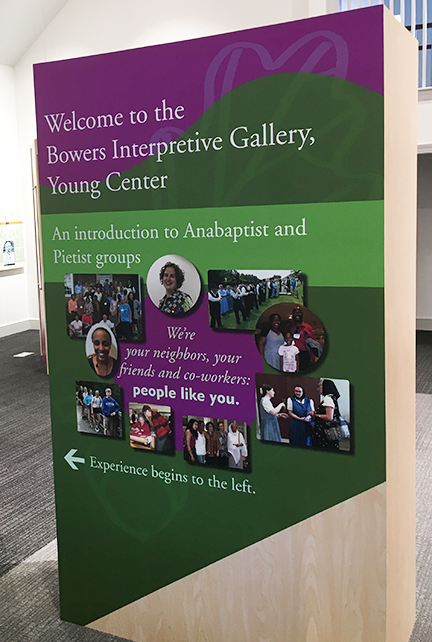 The Bowers Interpretive Gallery combines visual exhibits, objects, and sound to give a broad overview of Anabaptist and Pietist groups, their history, and their global expansion. Graphics and artifacts interpret the themes of peace and service that are central characteristics of these groups.
A series of panels portrays aspects of Amish life and statistics related to Amish population growth. An exhibit of objects related to the Church of the Brethren love feast shows the meaning of this ritual and adaptations that other groups have made. Items of plain clothing demonstrate how dress contributes to identity among plain Anabaptist and Pietist groups. The rare book exhibit includes versions of the Bible and devotional literature, and the music section allows visitors to listen to examples of music from six different Anabaptist and Pietist groups.
The gallery is made possible by a major gift by Kenneth L. Bowers '59 H'99 and Rosalie E. Bowers '58, as well as numerous other generous contributions.