Engineering and Physics Faculty and Staff
Etown faculty and current students help first-year students transition to college life.
Engineering & Physics Faculty
Sara Atwood, PhD
Dean of the School of Engineering and Computer Science
Professor of Engineering & Physics
Mechanical Engineering, Biomaterials
Office: Esbenshade 160-C
Phone: 717-361-1434
Email: atwoods@etown.edu
Sara Atwood received a B.A. and M.S. in Engineering Sciences from Dartmouth College and a Ph.D. in Mechanical Engineering from the University of California at Berkeley. She is passionate about integrating engineering and the liberal arts, engaging students from historically excluded identities in engineering, and encouraging students to use engineering skills to make the world a better place. Atwood was recently elected to the Engineering Deans Council Executive Board of the American Society for Engineering Education (ASEE).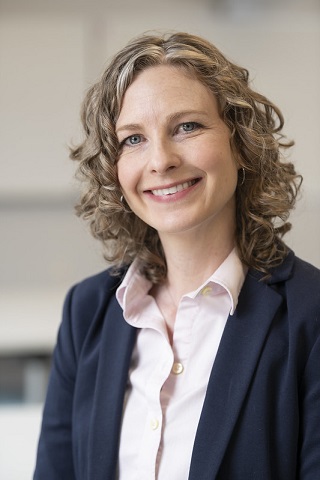 Atwood has been recognized as a thought-leader in mastery-based engineering pedagogy, co-authoring a book chapter in the Mechanical Engineering Education Handbook and giving workshops at a variety of institutions and conferences. Atwood has been highly engaged in the American Society for Engineering Education (ASEE) throughout her career and is the recipient of the Mara Washburn Early Engineering Educator Grant from the Women in Engineering Division as well as co-authoring the Best Diversity, Equity, and Inclusion Paper in 2018. She has also won multiple awards at Elizabethtown College including the Center for Civic and Community Engagement Faculty Award.
Atwood serves as an ABET program evaluator, has published in the Journal of Engineering Education, and has received over $2 million in engineering education funding from the NSF including her current project exploring the impact of internship experiences on the engineering identity of first-generation low-income engineering students.
Jean Batista Abreu, PhD
Associate Professor of Engineering & Physics
Civil Engineering
Office: Esbenshade 161-C
Phone: 717-361-4770
Email: batistajc@etown.edu
Jean Batista Abreu earned his Ph.D. and M.S.E. at the Johns Hopkins University, M.S. at the University of Puerto Rico, and B.S.E. with Honors at the Pontificia Universidad Católica Madre y Maestra, all in Civil Engineering. Prior to joining Elizabethtown College, he served as a Visiting Assistant Professor of Mechanical and Civil Engineering at Bucknell University, and worked as a Structural Engineer at Acero Estrella.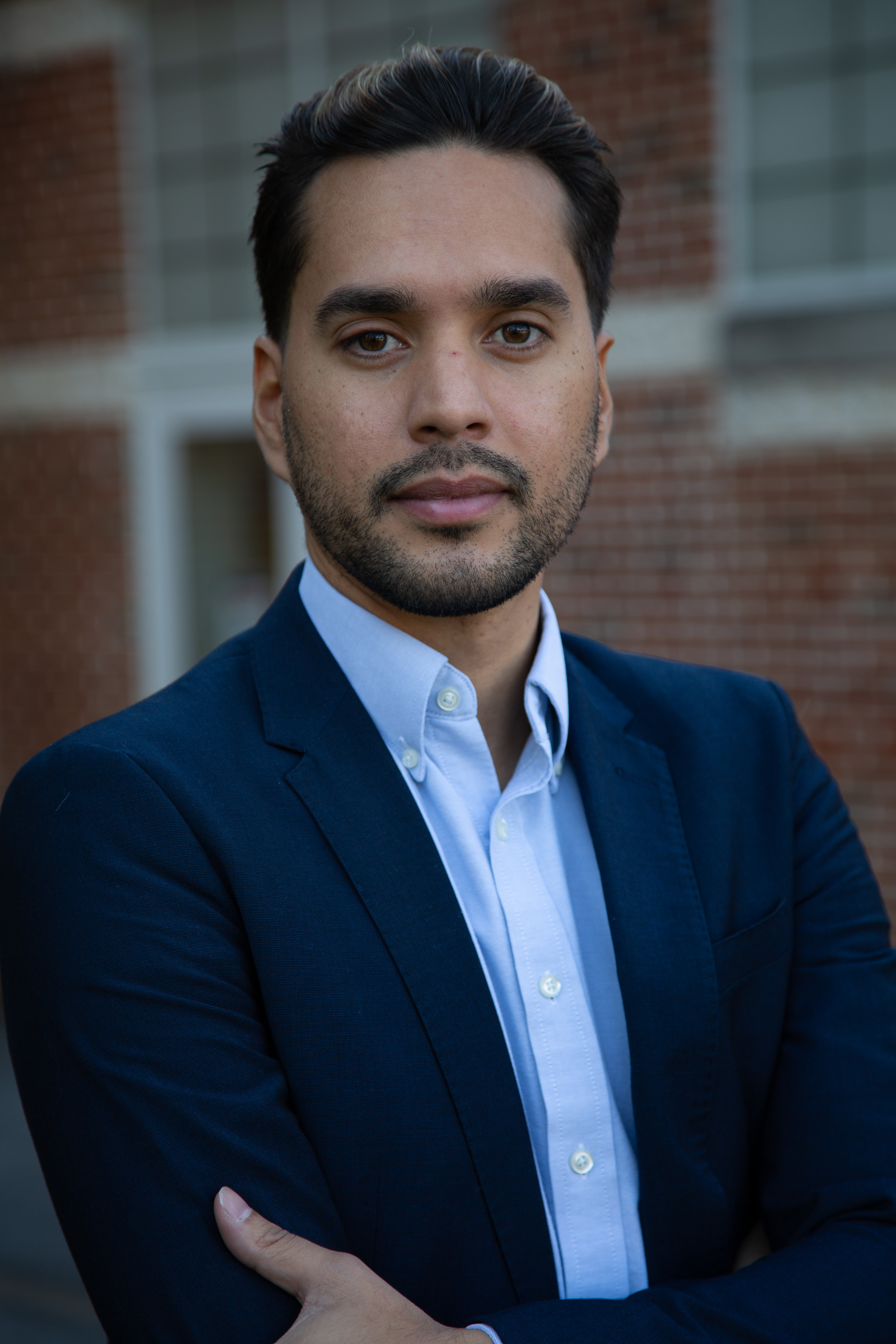 In his courses, Dr. Batista constantly encourages, helps and challenges students to become engineering experts ready to face and solve real-world problems. He believes it is essential to help students connect the theories and principles discussed in class settings with realistic engineering projects and state-of-the-art research. Beyond the classroom, he enjoys mentoring students interested in developing their skills and willing to make contributions through engineering or multidisciplinary research projects.
Dr. Batista's research focuses on understanding the response of metal structures under extreme conditions, such as elevated temperatures during a fire, or lateral loads due to wind. He uses experimental work and computational models to evaluate structures and subsequently develop analysis-based design recommendations and methods. His work has been published in prestigious engineering journals including Thin-Walled Structures and the Journal of Structural Engineering. Also, he regularly serves as a reviewer of manuscripts considered for publication.
He is originally from the Dominican Republic, and enjoys exploring nature, listening to live music, and helping others make effective plans to achieve academic and professional goals.
Mark Brinton, PhD
Assistant Professor of Engineering & Physics

Electrical Engineering, Biosignals
Office: Esbenshade 161-B
Phone: 717-361-1563
Email: brintonm@etown.edu

Mark Brinton, PhD completed a B.S. and M.S. in Electrical Engineering from the University of Utah in 2010, a Ph.D. in Electrical Engineering from Stanford University in 2017, and a postdoctoral fellowship in Biomedical Engineering from the University of Utah in 2020.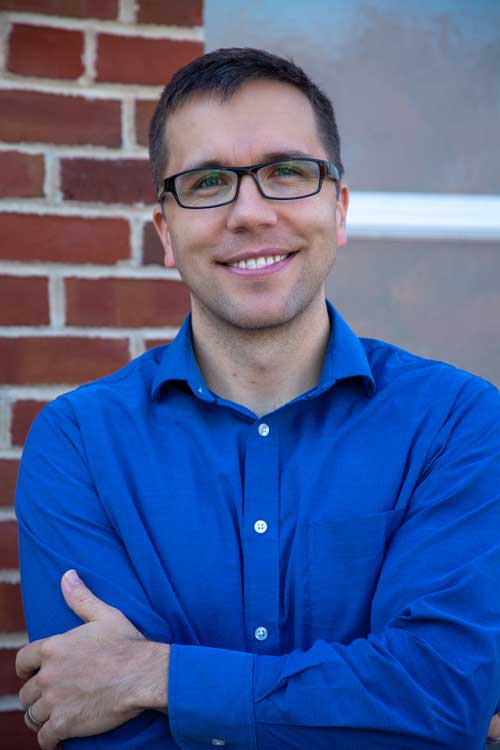 Dr. Brinton's interests include bionic limbs, bioelectronic medicine and human-computer interfaces. He encourages his students to pursue lofty goals and to use their knowledge and skills to improve others' lives.
Kurt M. DeGoede, PhD
Professor of Engineering & Physics
Elizabethtown College KEEN Leader
Mechanical Engineering, Biomechanics
Office: Esbenshade 160-E
Phone: 717-361-1380
Email: degoedek@etown.edu
Kurt DeGoede completed his Ph.D. in Mechanical Engineering at the University of Michigan, where his dissertation was recognized for Outstanding Research in Applied Mechanics and as a Distinguished Dissertation (top 1% among dissertations university-wide). Prior to entering the PhD program, he spent three years as a project manager at Ford Motor Company.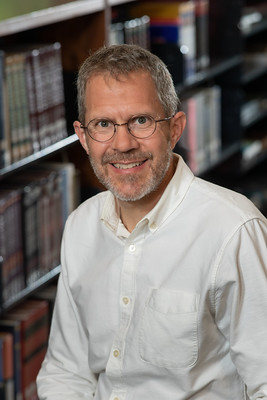 Dr. DeGoede has focused his research around multidisciplinary biomechanics projects, mentoring paid undergraduate research students each summer in basic science and applied research. The research team collaborates with colleagues in Occupational Therapy and local physicians. They have presented their work in human movement and injury biomechanics at the American Society of Biomechanics. Others have helped develop two clinical rehabilitation tools, with clinical trial results presented at the Hand Society of Hand Therapists and the Neuro-Developmental Treatment Association. 
Dr. DeGoede has also developed a study abroad program in West Africa built around collaborative social enterprise projects. Etown students are partnering with students at the University of The Gambia to develop appropriate technologies and accompanying business plans for launching local start-up social businesses in West Africa. As of 2016, our first social enterprise pilot is up and running in The Gambia – selling affordable PV phone charges in rural Gambia.
An innovative educator, Dr. DeGoede has published several papers on teaching methods in engineering mechanics and capstone projects. He has been recognized multiple times for Faculty Merit Awards in all three categories: Teaching, Scholarship and Service, and several other service and mentoring awards.  He mentors individual students through the college-wide leadership mentoring program and is the faculty mentor to the Etown student chapter of the ASME, the College Cycling Club, and the Etown Cross Country team.
Tomás Estrada, PhD
Associate Professor of Engineering & Physics
School of ECS Diversity, Equity, and Belonging Ambassador
Electrical Engineering, Control Systems
Office: Esbenshade 160-A
Phone: 717- 361-3755
Email: estradat@etown.edu
Tomás Estrada, Associate Professor of Physics & Engineering, received a B.S. in Electrical Engineering from Universidad de Costa Rica in 2002, a M.S. in Electrical Engineering from the University of Notre Dame in 2005, and a Ph.D. in Electrical Engineering, also from the University of Notre Dame, in 2009.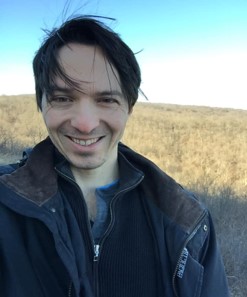 Dr. Estrada firmly believes the faculty member needs to be a well-rounded teacher-scholar. He is deeply committed to fostering multi-disciplinary and holistic thinking in his students and to exemplifying it through his own scholarly work. His research interests include Systems and Controls, Engineering Education, Technology Entrepreneurship, and Sustainable Engineering Applications. He also serves as the advisor for FEAST (Future Energies and Sustainable Technologies) and the associate advisor for the Robotics and Machine Intelligence Club.
Dr. Estrada explains his approach to teaching by using concepts from engineering, presenting the educational process as a feedback control system. From this perspective, one can visualize the value of constant improvement, effective communication, robustness and flexibility, as well as holistic thinking in education. Dr. Estrada hopes his enthusiasm and commitment to his teaching vision will allow him to help his students develop not just into better professionals, but into more insightful thinkers and more well-rounded people.
Outside of engineering, Dr. Estrada enjoys writing novels and short stories. An avid soccer fan, Dr. Estrada serves as Academic Liaison for the Etown Men's Soccer Team and loves to participate in college intramurals.
Nathaniel Hager III, PhD
Research Scientist
Applied Physics
Office: Esbenshade 173 
Phone: 717- 361-3755
Email: hagerne@etown.edu
Nathaniel Hager III, Research Scientist in the Department of Physics & Engineering, is originally from the Lancaster area. He received his B.S. from Lehigh University and M.S./Ph.D. in Physics from State University of New York at Binghamton. He was a Research Scientist at Armstrong World Industries research and development in Lancaster for 12 years. In 1994 he founded his own company, Material Sensing Instrumentation, Inc., and has since been working in research and high-tech product development under the US Small Business Innovation Research (SBIR) program.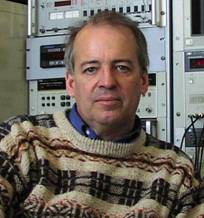 Dr. Hager's research interests are in ultra-fast sensor analysis of materials. His dissertation was in low-temperature physics, using ballistic heat-pulse propagation to probe fundamental heat-transfer in liquid helium. His recent work involves Time-Domain-Reflectometry (TDR) Dielectric Spectroscopy, using TDR to probe molecular rotations in materials to monitor material processing. Specific projects include using TDR to monitor cure of composite polymers for the aerospace industry and hydration of concrete materials for the construction industry. In these areas he has received SBIRs from the US Army, the US Department of Commerce, and the National Science Foundation. Follow-on work has been pursued with Boeing, Bell Helicopter, W.R. Grace and others, as well as consulting with Armstrong, Halliburton, and companies in the display-technology, pharmaceutical, materials science, and wireless communications industries.
Dr. Hager teaches introductory Physics I and II and advanced electromagnetic theory. He regularly shares research in class, both to extend concepts developed during classroom discussion and to demonstrate the excitement in doing research. He also provides research opportunities for students in advanced undergraduate projects, which is often their first experience in solving problems with real-world implications. In additional to technical skills, students gain experience in business and funding issues necessary for real world occupations. Outside of work, Hager enjoys skiing, hiking, and photography.
Brenda L. Read-Daily, PhD, PE
Associate Professor of Engineering & Physics
Program Director for ABET-Accredited BS Engineering
Environmental Engineering, Civil, Water Treatment

Office: Esbenshade 160-D 
Phone: 717- 361-1348
Email: readb@etown.edu
Brenda Read-Daily received a B.S. in Civil Engineering at Bradley University, a M.S. in Environmental Engineering at the University of Notre Dame, and a Ph.D. in Environmental Engineering also at the University of Notre Dame. During her graduate studies, she conducted multidisciplinary research combining microbiology with engineering design.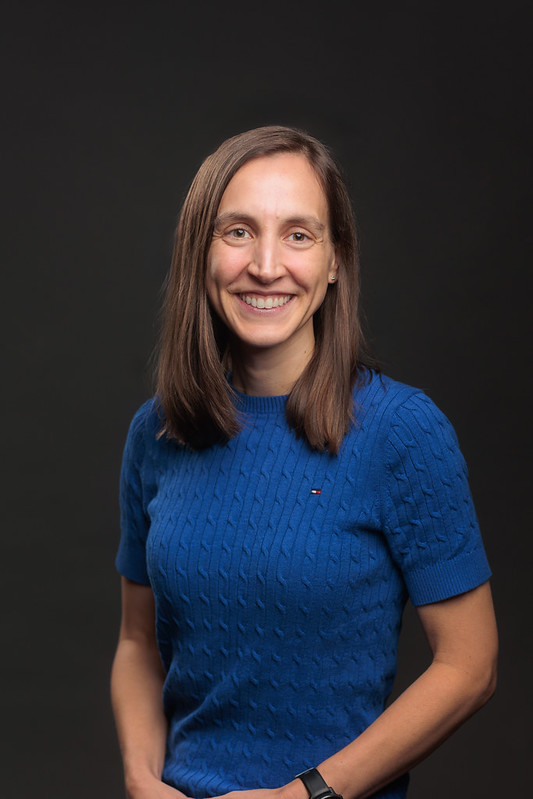 Her research interests include optimizing biological nutrient removal processes in agricultural drainage and wastewater treatment processes in order to mitigate pollution. She is currently developing undergraduate research opportunities examining nitrogen removal in tile drainage systems. She also has general interests in sustainable water resource management and engineering education.
Dr. Read-Daily believes that studying engineering and physics provides students with an exciting and unique lens through which to view the world. Given the many engineering challenges facing our global society, her desire is to show her students how they can use their scientific and engineering skills to make a difference. Her goal is to show students how to master small steps so that they can solve big problems.
Michael A. Scanlin, PhD, P.G.
Distinguished Professor Emeritus
Geophysics and Engineering
Office: Esbenshade 184 
Phone: 717- 361-1323
Email: scanlima@etown.edu
Michael A. Scanlin, Professor of Geosciences and Engineering, received an A.B. in Physics from Franklin & Marshall College, and M.S. in Geophysics, and Ph.D. in Geosciences from the Pennsylvania State University.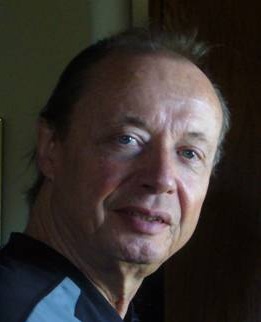 He is a licensed Professional Geologist in the commonwealth of Pennsylvania. He was formerly a senior executive at R.E. Wright Environmental Inc., UGI Corporation, and Chevron USA where his primary responsibilities were in the areas of resource exploration and environmental project management.
His current academic research interests include: delineation of the subsurface structure and tectonic mechanisms of the Appalachian fold-thrust belt using seismic imagery, and the utilization of near-surface geophysical methods for engineering & environmental site characterization.
He teaches earth system science and engineering geophysics. His personal teaching philosophy emphasizes an understanding of the context and relevance of scientific inquiry and development of critical observational and thinking skills.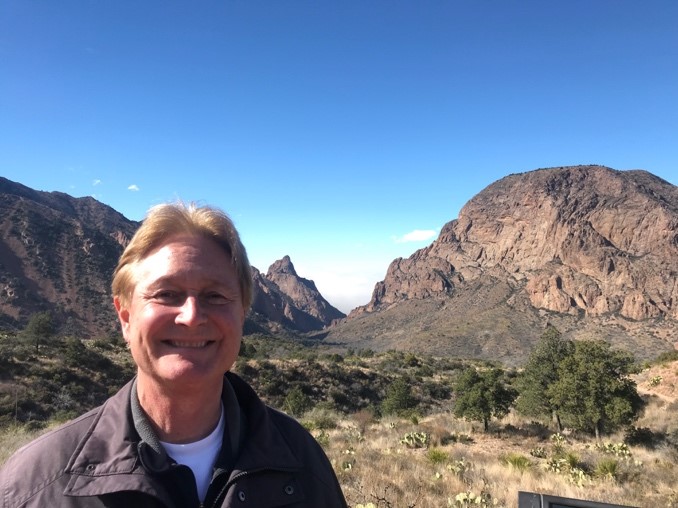 In 1994, Professor Stuckey began study into the foundations of quantum mechanics which spawned a new interpretation of modern physics called Relational Blockworld (RBW). This resulted in a book co-authored with Professors Silberstein (Department of Philosophy) and McDevitt (Department of Mathematics) titled, "Beyond the Dynamical Universe" (Oxford University Press, 2018), that resolves the puzzles, problems, and paradoxes of modern physics. In 2019 and 2020, this collaboration published six papers that specifically: answered Wheeler's famous question, "Why the Quantum?" (Entropy), answered Mermin's challenge to resolve the mystery of quantum entanglement for the "general reader" (Scientific Reports), related physics and consciousness via two axioms of physics based in neutral monism (Entropy), showed how the mysteries of time dilation, length contraction, and quantum entanglement all follow from "no preferred reference frame" (ScienceX News), resolved the mystery of Wigner's friend (Quantum Mechanics and Consciousness), and explained how quantum contextuality follows from "no preferred reference frame" (Entropy). An essay resolving the mystery of the contextuality of mass in general relativity won Honorable Mention in the Gravity Research Foundation 2021 Awards for Essays on Gravitation and was published in the International Journal of Modern Physics D (2021).

He has also published papers on RBW in Foundations of Physics (2008, 2013), Studies in History & Philosophy of Modern Physics (2008), "The Algebraic Way: Space, Time and Quantum Beyond Peaceful Coexistence," Imperial College Press (2015), and International Journal of Quantum Foundations (2015). In a 2016 paper, he debunked a famous 2014 claim in Nature Communications that the so-called "Quantum Cheshire Cat" experiment had been instantiated (the authors erroneously claiming they had separated neutrons from their spin property). RBW has been presented worldwide to include New Directions in the Foundations of Physics, American Institute of Physics (2005); Time-Symmetry in Quantum Mechanics, University of Sydney Centre for Time (2005); Endophysics, Time, Quantum and the Subjective, Bielefeld University (2005); Foundations of Probability and Physics 4, Linnaeus University, Sweden (2006); Quantum Structures, Malta (2006); Projective Geometries, Slovak Academy of Sciences (2007); The Clock and the Quantum: Time and Quantum Foundations, Perimeter Institute (2008); The Search for Fundamental Theories, Imperial College (2010); Hiley Symposium, Helsinki (2010); Philosophy of Science Association, Montreal (2010); Retrocausality in Quantum Mechanics, University of Miami (2012); Foundations of Physics 2013, Munich Center for Mathematical Philosophy (2013); Quantum Theory: From Foundations to Technologies, Linnaeus University, Sweden (2015); American Physical Society March Meetings (2018, 2019, 2020, 2021); Quantum Information Revolution: Impact to Foundations?, Linnaeus University, Sweden (2019). In 2012, the collaboration used a modification of Regge calculus cosmology to fit the Union2 supernova data equal to that of the reigning cosmology model ΛCDM (Classical & Quantum Gravity). In contrast to ΛCDM, the universe is decelerating and there is no need for dark energy. This is in direct contradiction to the citation for the 2011 Nobel Prize in Physics which reads, "for the discovery of the accelerating expansion of the Universe through observations of distant supernovae." An essay explaining this outcome won Honorable Mention in the Gravity Research Foundation 2012 Awards for Essays on Gravitation and was published in International Journal of Modern Physics D (2012). They used general relativity's contextuality to fit THINGS data for galactic rotation curves equal to MOND, Burkett halo dark matter (DM), and Navarro-Frenk-White (NFW) halo DM. They also fit ROSAT/ASCA data for the mass profiles of X-ray clusters equal to metric skew-tensor gravity and core-modified NFW DM, and Planck 2015 CMB angular power spectrum data equal to scalar-tensor-vector gravity and ΛCDM all without non-baryonic dark matter. Essays explaining these data fits won Honorable Mention in the Gravity Research Foundation 2016 and 2018 Awards for Essays on Gravitation and were published in International Journal of Modern Physics D (2016 and 2018).

Professor Stuckey has broad intellectual interests and has taught astronomy, cosmology, philosophy of science, differential geometry, acoustics, science & religion, partial differential equations, numerical methods, and neuropsychology, as well as traditional areas of physics, e.g., introductory physics, advanced laboratory, quantum mechanics, special relativity, general relativity, electromagnetism, and mechanics. 
Judson (Jud) Wagner, Ed.D.
Lecturer in Physics
Phone: 717-361-1708
Email: wagnerjudson@etown.edu
Dr. Judson (Jud) Wagner received his B.S. in Physics from Elizabethtown College in 1996 and his Ed. D. in Educational Leadership from Wilmington University in 2016. His interests are in effective student-centered learning experiences and K12 STEM education. Through the study of physics, he strives to empower students while instilling a sense of curiosity and wonder about the world around them.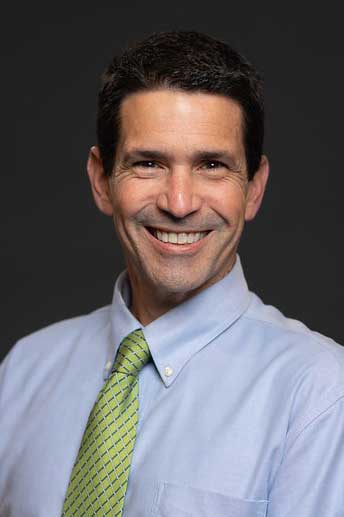 Joseph T. Wunderlich, PhD
Associate Professor of Engineering & Computer Science
Architectural Studies Minor Program Director

Computer Engineering, Architecture
Office: Esbenshade 273
Phone: 717-361-1295
Email: wunderjt@etown.edu

Joseph Wunderlich received a B.S. in Architectural Engineering at The University of Texas at Austin, a M.S. in Engineering Science at Penn State, and a Ph.D. in Electrical Engineering at the University of Delaware.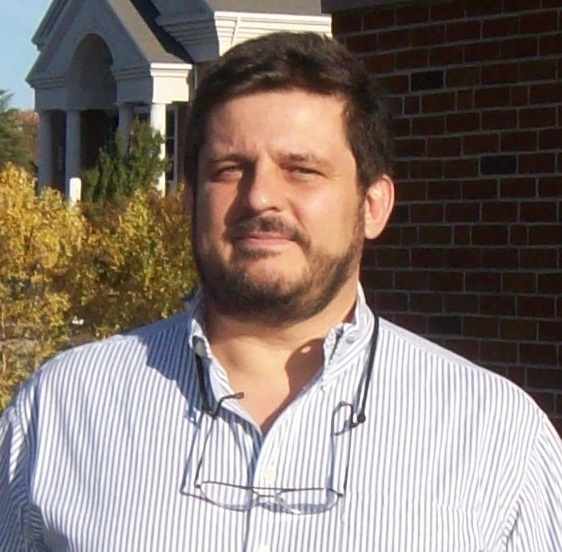 Dr. Wunderlich's career over the past 30 years spans both Architecture and Computer Engineering, with Architectural projects in Texas, California, and Pennsylvania, and with Computer Engineering experience in IBM supercomputer development, at the University of Trento in Italy as visiting graduate school professor, and at Purdue University as an Assistant Professor.
Dr Wunderlich recently founded Elizabethtown College programs in Environmental Engineering (BS), and Architectural Studies (Minor) ; and has recently combined Architecture and Computer Engineering in publications and presentations in Japan and England.
Engineering & Physics Staff
Mark Gatti
Manager of Engineering Laboratories & Student Fabrication
Office: Esbenshade 174
Phone: 717-361-4769
Email: gattim@etown.edu

Mark worked 16 years as a manufacturing engineer, first with the former Raymark Corp., then with RCA – New Products Division, K-D Tools, Universal Friction, and FCI Electronics, all in south-central Pennsylvania.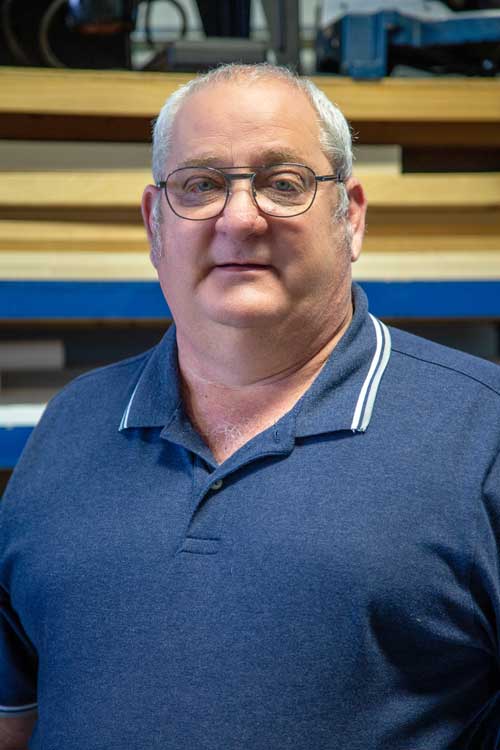 Jennifer McFadden
Administrative Assistant for The School of Engineering and Computer Science
Office: Esbenshade 160
Phone: 717-361-1392
Email: mcfaddenj@etown.edu

Jennifer attended Lancaster Bible College earning a dual degree in Secretarial Studies and Bible. She started working at the college in 2008. At that time, the college was going through Middle States accreditation and the Engineering Department was going through the ABET accreditation. Both of these accreditations she served as Administrative Assistant.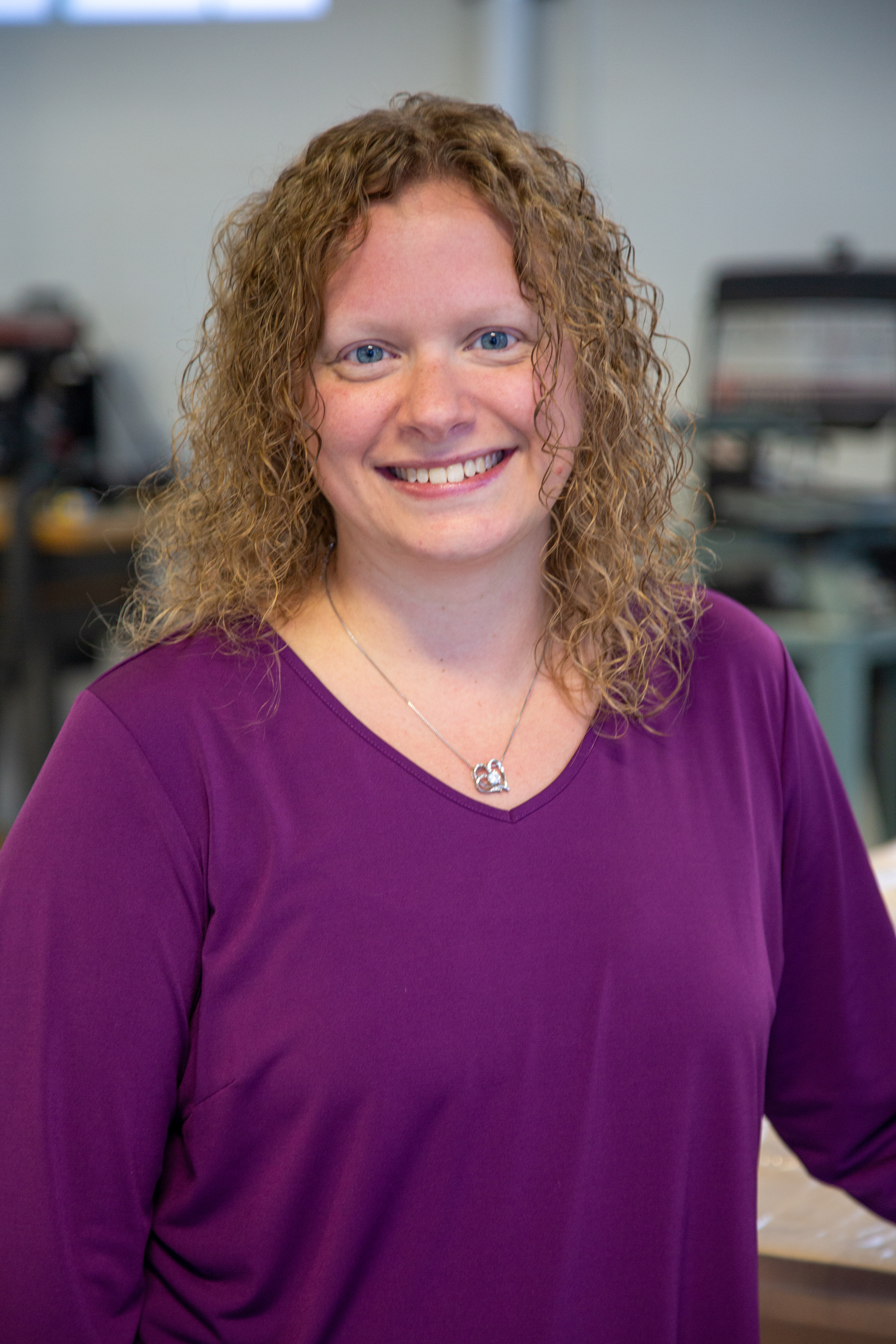 Stephanie Zegers
Assistant Director for The School of ECS/STEM Relationship Development
Office: Esbenshade 161D
Phone: 717-361-4744
Email: zegerss@etown.edu

Stephanie Zegers is the Assistant Director of Engineering/STEM Relationship Development. Her role is to be the industry liaison for the School of Engineering and Computer Science; to goals are to create partnerships with companies, develop internship and employment opportunities for students, and increase awareness of the amazing things happening here at the School of Engineering and Computer Science in the industry and community.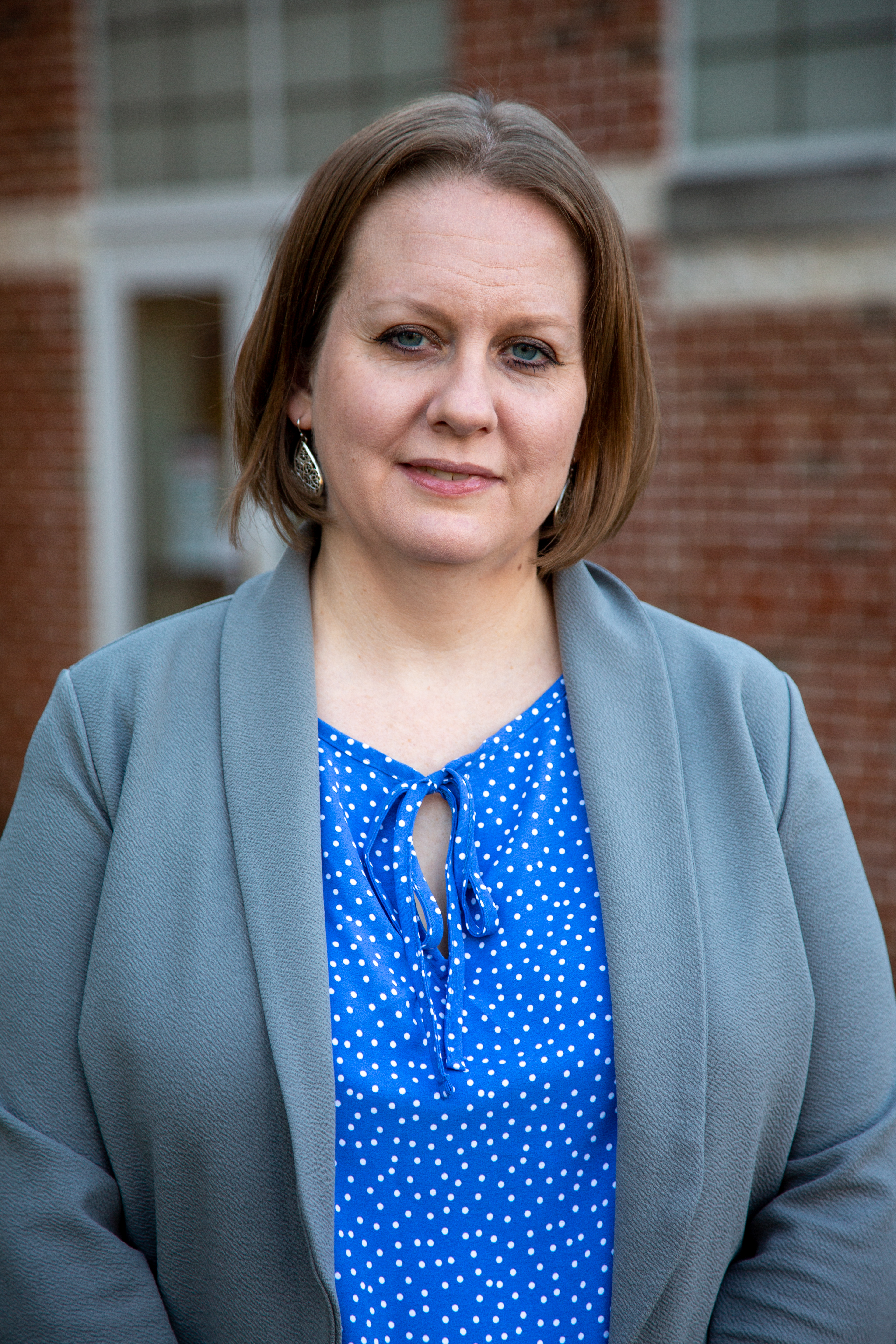 Her background is in education and workforce development. Her last position was as a Team Development Specialist at Community Action Partnership of Lancaster County. She has a Bachelor's in Education from Millersville University and is currently enrolled in Elizabethtown's Master of Strategic Leadership program.
"I am looking forward to bridging my expertise in relationship building and workforce development with your amazing degree programs here at Elizabethtown to create new opportunities for students to support their transition into the workforce." Stephanie Zegers