Out-of-Class Opportunities
We encourage our students to learn and grow beyond their classroom experiences. Our students participate in faculty-supervised research, as well as community engagement opportunities. Finally we open up possibilities by allowing our students to transfer their financial aid to study abroad partner programs, and by not charging tuition during co-op experiences. 
Co-op Program
A co-op experience is available for students willing to extend their major to five years in order to graduate with substantial engineering experience compared to peers. This extra year allows for alternating semesters between classes and working for a company, resulting in one full year of engineering experience upon graduation. Students are not required to pay tuition during co-op semesters, and may live on campus and participate in extra-curricular activities. The co-op experience allows students to take on larger, long-term projects, and increases employability upon graduation.
Internships
Internships allow upper year students to gain work experience during a semester or over the summer by completing tasks and projects under the supervision of a company mentor. Internships are arranged by students, with support from engineering faculty and Elizabethtown's Office of Career Development Center. Internships also help students determine what type of engineering, and what type of company, they would most enjoy. Many of our students have even received employment offers from their internship experiences.
Study Abroad




It's possible to study abroad with an Engineering major at Elizabethtown College! We believe that the opportunity to explore and study other cultures should be available to all students. To ensure this possibility, we've partnered with our on campus study abroad office to offer four programs that fit into the four-year plan for our Engineering majors:
New Zealand – Spend the spring semester of your sophomore year studying at University of Otago in New Zealand – the country's oldest and most prestigious university. Famous for its stunning landscapes, rugby, and preservation of the Maori culture, many of our students have called New Zealand "home" for a semester.
Ireland – Spend the spring semester of your sophomore year in Dublin, Ireland studying at the Dublin City University and exploring castles, historic landmarks, and oceanic cliffs!
Gambia – Spend a semester at the University of the Gambia working on renewable energy projects and social businesses - learn AND live out our College's mission. This program allows you to experience life in a developing country while exploring academic passions.
Ecuador – This program in Quito, Ecuador, is a language intensive program, requiring prior Spanish classes. This program is available spring semester of sophomore year and is a great fit for students looking to deepen their foreign language proficiency.
There are also many other Study abroad opportunities offered through our study abroad office and affiliated partners, as well as short-term May or winter term cross-cultural intensive classes.
Life After Etown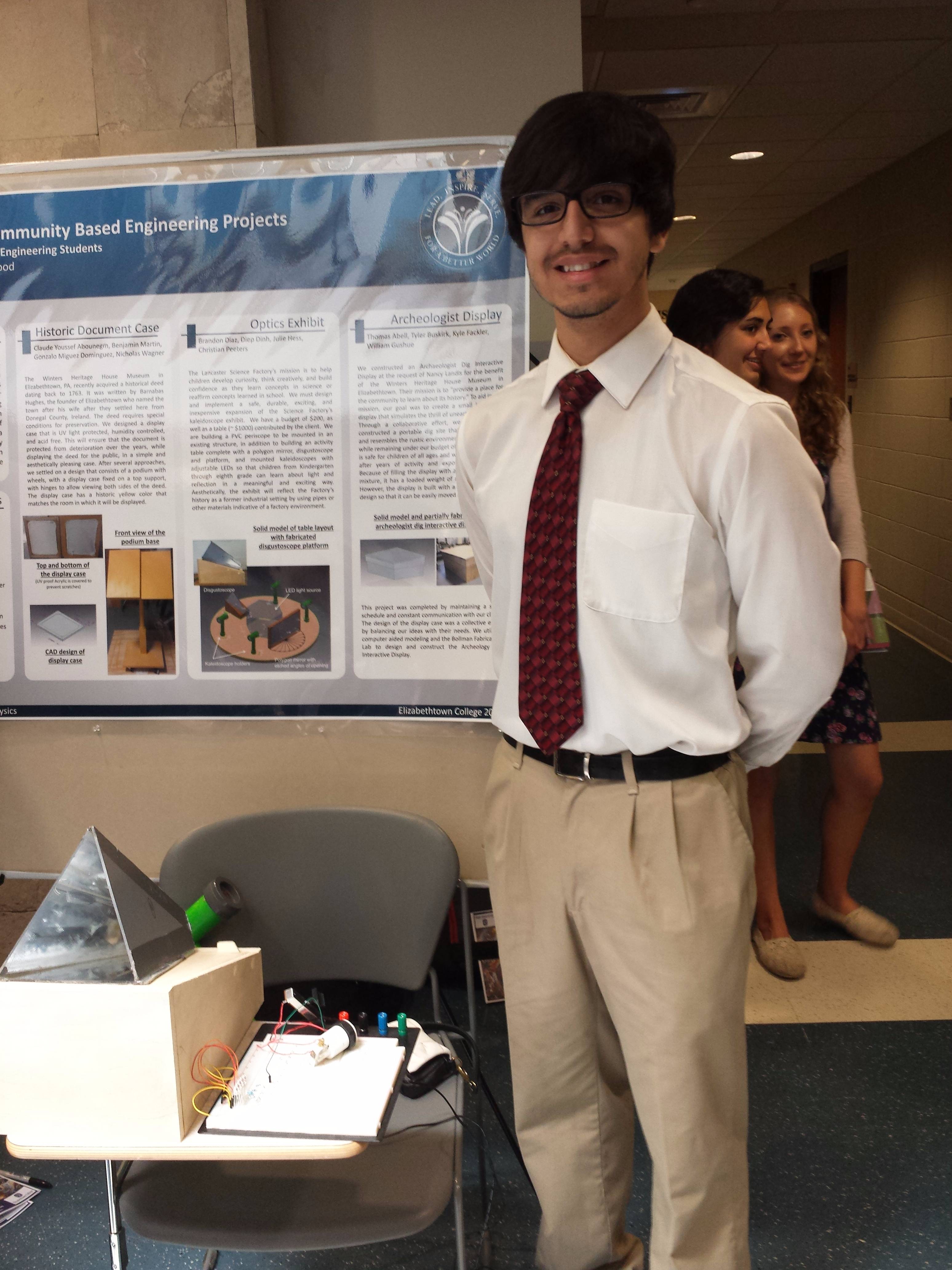 Brandon Diaz '17
Currently working towards ph.d. at the university of pennsylvania.
Because of his experience at Etown, Brandon feels well prepared to continue his education. " Elizabethtown's unique general engineering curriculum, mixed with its exceptional liberal arts education, allowed me to truly stand out and grab the interest of an ivy league institution." In addition to our curriculum, Brandon credits his success to our campus community. " Elizabethtown College fosters an environment for student growth and development.  I would frequently see my professors in the department, and every day we would cross paths and chat. They expressed a genuine interest in each student personally." As Brandon moves forward in his post-graduate life, he continues to appreciate his Etown experience. 
Mechanical Engineering Concentration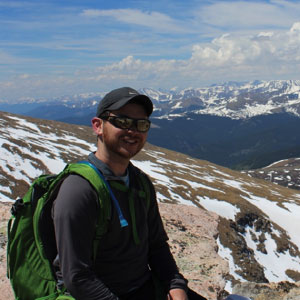 Josh Rowlands '13
Operations Development Program Engineer at Zimmer Biomet in Denver, CO
Josh is fulfilling the "Educate for Service" motto by working with Zimmer Biomet to develop devices for restoring joint mobility for patients. At Etown, he was very involved with intramural sports and took a study abroad trip to the Gambia. Without all of the opportunities to branch out, Josh might not have taken advantage of all of the amazing opportunities he's had.
Community-Based Learning
All of our engineering students complete at least one real-world project for a community client. We partner on engineering projects with local non-profits, students in developing nations in Africa, the Center for Civic and Community Engagement. Not only do students see the potential impact of what they are learning in the classroom, but they also practice communicating professionally with a client. Student groups routinely present their design solutions to boards of directors and community groups.
Undergraduate Research
Engineering students considering a path to graduate school may be invited to perform intensive undergraduate research with a faculty member. These research experiences often take place during the summer under the Scholarship, Creative Arts, and Research Projects (SCARP) program, where students are provided room and board and a stipend. Students may also perform research for credit during the semester. These research experiences with faculty often result in peer-reviewed publications and international conference presentations for the student.