About the Division of Fine Arts
Fine Art majors at Elizabethtown College design their own career paths that suit their personal needs, as we offer a Bachelor of Arts degree program that is both flexible and interdisciplinary.
Our talented faculty and staff foster creativity and personal growth by providing in-depth instruction in Studio Art, Art History, and Art Education. We also offer two minors in Studio Art and Art History and participate in the interdisciplinary minor programs in Graphic Design and Architectural Studies.
The Fine Arts Division prepares students for a variety of careers within the field of visual arts. With three major concentrations and several minors to choose from, our students explore diverse aspects of art and self-expression. By choosing Elizabethtown College, you'll become part of a community of artists that embrace individualized artistic growth and experimentation.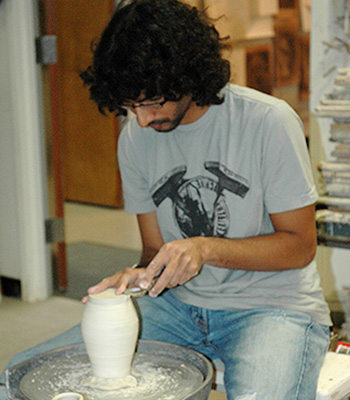 Pathways to careers in art
Studio Art
Art Education
Art History
Life After E-town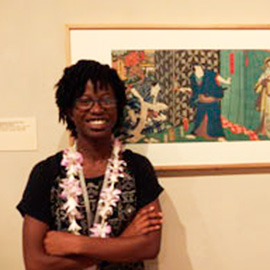 Monique D'Almeida '13
Graduate Assistant for Global Art History courses at the University of Hawai'i at Manōa
As a Japanese and Fine Arts (Art History) double major at E-town, Monique enjoyed the opportunities to develop new skills during activities such as language roundtables to practice her Japanese, or job and internship fairs for networking. She would encourage all students not to take your time at E-town for granted. Be involved as much as possible and make as memories as possible.
Art on campus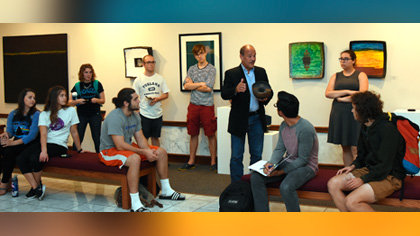 Exhibitions in the Hess Gallery and the Lyet Gallery bring national and international artists to campus and highlight contemporary trends in the art world. Students have the opportunity to submit their work to the Annual Juried Student Show and every year the graduating seniors display their work in a group exhibition.
Art nearby campus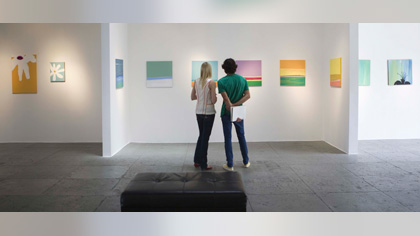 E-town students have access to nearby major art scenes in Lancaster, Harrisburg, Philadelphia, Baltimore, Washington, D.C., and New York. Each semester, trips are arranged to view exhibitions. Recent destinations include the Whitney Museum of American Art, Storm King Art Center and Dia Beacon, the Barnes Foundation, Rodin Museum, Philadelphia Museum of Art and Frank Lloyd Wright's famous house, Fallingwater.