Our Faculty Committee
Courses of the International Program are taught by a variety of faculty members from across the disciplines. The faculty listed here make up the International Studies Faculty Committee.
Dr. Oya Dursun-Özkanca,
International Studies Minor Program Director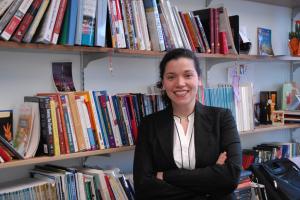 Dr. Oya Dursun-Özkanca, a native of Turkey, is an Associate Professor of Political Science in the Department of Politics, Philosophy, and Legal Studies, and the Director of the International Studies Minor at Elizabethtown College. Dr. Dursun- Özkanca received her BA in Political Science and International Relations at Bosphorus Universirty in Istanbul, and MA and PhD in Government at University of Texas at Austin. Her research interests include Turkish foreign policy, transatlantic security, European politics, the Balkans, and peacebuilding missions. She is the author of a number of scholarly articles in leading peer-reviewed journals, such as Civil Wars, European Security, Journal of Intervention and Statebuilding, Perspectives on European Politics and Society, Journal of Balkan and Near Eastern Studies, and Johns Hopkins University Bologna Center Journal of International, and various edited volumes. In 2012, Dursun-Ozkanca served as a guest editor of a European Security journal special issue, titled "The EU and Security Sector Reform Practices: Challenges of Implementation"; and as a guest co-editor of a Civil Wars journal special issue with Dr. Stefan Wolff, titled "Assessing Regional and International Organizations' Interventions in Civil Wars: Capabilities and Context". In summer 2013, she served as a LSEE Research on South Eastern Europe Visiting Fellow at the London School of Economics, and conducted fieldwork in Serbia and Bosnia on Turkish foreign policy in the Balkans. Her first co-authored book, External Interventions in Civil Wars: The Role and Impact of Regional and International Organisations, has been published by Routledge in July 2013. She also published a second edited book, The European Union as an Actor in Security Sector Reform: Current Practices and Challenges of Implementation with Routledge in September 2013.
Dr. Elizabeth Newell
Elizabeth A. Newell is an Associate Professor of Anthropology and Chair of the Department of Sociology and Anthropology. Dr. Newell earned her PhD and MA in Anthropology from Temple University and her BA in Zoology and History from Miami University. Dr. Newell's research interests include dental anthropology, with a focus on enamel defects in non-human primates, and osteology. She has worked as an osteological consultant for several archaeology firms in the area and the State Museum of Pennsylvania. Prior to coming to Elizabethtown College, Dr. Newell taught at Temple University and the Centro Colombo-Americano, the Colegio Cristobal Colon, and the Universidad de Antioquia in Medellin, Colombia. She also worked as a translator for CEHAP (Center for the Study of Low Cost Housing) at the Universidad Nacional de Colombia in Medellin.
Dr. Mark Harman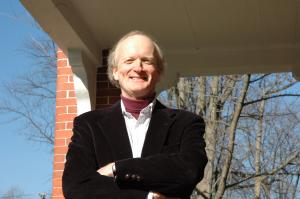 A native of Dublin, Ireland, Mark Harman is College Professor of International Studies as well as Professor of German and English. A prize-winning literary translator, he did his doctoral work at Yale University, and has taught at Dartmouth College, Oberlin College, Franklin and Marshall, and the University of Pennsylvania. Among his previous translations are Franz Kafka's novel The Castle, winner of the Modern Language Association's Lois Roth Award for literary translation; Kafka's first novel Amerika: The Missing Person; Hesse's selected letters, Soul of the Age; Robert Walser Rediscovered, which he edited and co-translated, and Rilke's Letters to a Young Poet (Harvard Univ. Press). He has also written extensively about modern German and Irish literature for newspapers such as the Philadelphia Inquirer, Los Angeles Times and Washington Post as well as literary and scholarly journals such as The Times Literary Supplement (London), New England Review, Sewanee Review, and Sinn und Form (Berlin). In addition to German language courses, he especially enjoys teaching literature, translation, and autobiography.
Dr. Robert P. Wheelersburg
Dr. Robert Wheelersburg received a Ph.D. in anthropology and Arctic Studies from Brown University. Two Fulbright Fellowships, grants from the US National Science Foundation Arctic Social Science Program, the Arctic Institute of North America, and the American Scandinavian Foundation allow him to travel to Scandinavia nearly every year from 1990 through 2011 to conduct field or archival research on Saami (Lapp) reindeer herding in Sweden and Russia. Since 2006 he has conducted an archaeology field school at the Washington Boro Susquehannock Indian village, which was inhabited from 1600 until 1630.
Dr. Hossein Varamini
Dr. Hossein Varamini joined the College in the Fall of 2000 as the Director of the International Business Program after holding a similar position at a different institution for over ten years. His primary teaching areas are International Business and Finance. In addition to his individual research publications in the fields of foreign direct investment and foreign exchange markets, Dr. Varamini has published articles with other colleagues and with his students. Some of his articles have been published in the American Journal of Business, Journal of East-West Business, Journal of Global Business, Journal of International Business and Economy, Journal of Economics, Journal of Applied Economics and the Journal of Current Research in Global Business. He is a member of the Academy of International Business, Academy of Finance and the Association for Global Business.