Chemistry and Biochemistry
In the Department of Chemistry and Biochemistry at Elizabethtown College, we learn by doing. We engage students in understanding how chemistry impacts and shapes the world around us and offer a supportive learning environment that advances our students' career and life goals.
Explore Your Interests
We know that your areas of interest are far and wide. We offer two departmental majors, Chemistry and Biochemistry and Molecular Biology, with concentrations in Chemistry Secondary Education, Chemistry Management, and Chemical Physics. The Chemistry and Biochemistry majors are accredited by the American Chemical Society, and both majors serve as great foundational bases for students on a Pre-Medicine, Pre-Veterinary Medicine, Pre-Pharmacy or Pre-Dental track.
Request Information About Chemistry at Etown
Real World Learning
Your course work will include interactive classroom experiences, lab classes and hands-on research opportunities. Don your lab coat and protective eyewear and participate in experiments in our up-to-date lab and research facilities in Musser Hall, part of the Masters Center for Science, Mathematics and Engineering. We teach use of lab instrumentation very early in our curriculum. Students get exposed to and actually use instrumentation in their first year, thus giving our students a competitive edge when applying for internships and summer research experiences.
Research and experiential learning are the cornerstones of the discipline. You can begin independent research with a faculty mentor as early as your first year! Fundamental research is incorporated into our teaching labs and carried out with research mentors during the summer and academic semesters. All Chemistry and Biochemistry majors complete an independent research experience during their senior year. Though it is not required for Chemical Education and Chemical Management majors, most student pursuing these concentrations elect to conduct research nonetheless which makes them even more marketable once they head out into the work force
From the Department of Chemistry and Biochemistry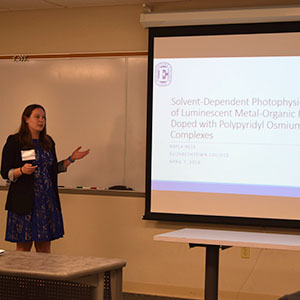 Etown hosts chemists' convention
Undergrads attend from Pennsylvania, Maryland, Delaware
Elizabethtown College Department of Chemistry and Biochemistry hosted the 82nd Intercollegiate Student Chemists Convention (ISCC) this spring. Almost 100 attendees listened to the keynote address by Tulane University's Lawrence R. Pratt, a world-renowned expert in thermodynamics and statistical mechanics and recipient of the 2018 Joel Henry Hildebrand Award in the Theoretical and Experimental Chemistry of Liquids. The ISCC is the oldest continuous meeting of its kind in the United States. Judges evaluated the work of junior and senior chemistry majors from 15 undergraduate institutions in Pennsylvania, Maryland and Delaware as they delivered 35 oral research seminars in five areas of chemistry. Convention participation is viewed as an important stepping-stone toward attending graduate school or working in a research lab.
"This convention provides an opportunity for undergraduate students to experience the excitement of presenting a talk of their research to other students and faculty who are interested. The stress level is not as high as it would be at a national or regional meeting; just the right level for an undergraduate." -- Gary Hoffman

From the Department of Chemistry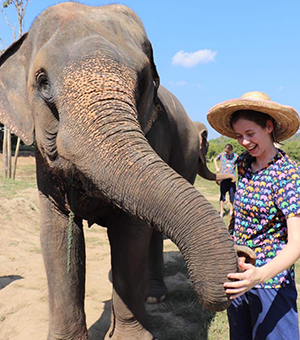 Exotic landscapes and unique lifestyle catch the eye of Etown student
Haley Young '19 studies abroad in Thailand.
For junior Elizabethtown student Haley Young the idea of experiencing a different culture was just the tip of the iceberg, so when the study abroad program to Thailand caught her eye it would prove to be a valuable experience. For one semester Young studied in Bangkok at Mahidol University—known as the best school in Thailand. While studying biochemistry, Thai language, mass communications and developmental psychology, the chemistry major had the opportunity to travel and experience the vast culture of her host country. Young became immersed in the pleasant and approachable people as she met with them, dined with them and spoke with them.
"I can look back on this semester and remember how awesome it was to meet other foreign and Thai students. I experienced a different type of teaching, became more independent and am better at problem solving."
From the Department of Chemistry and Biochemistry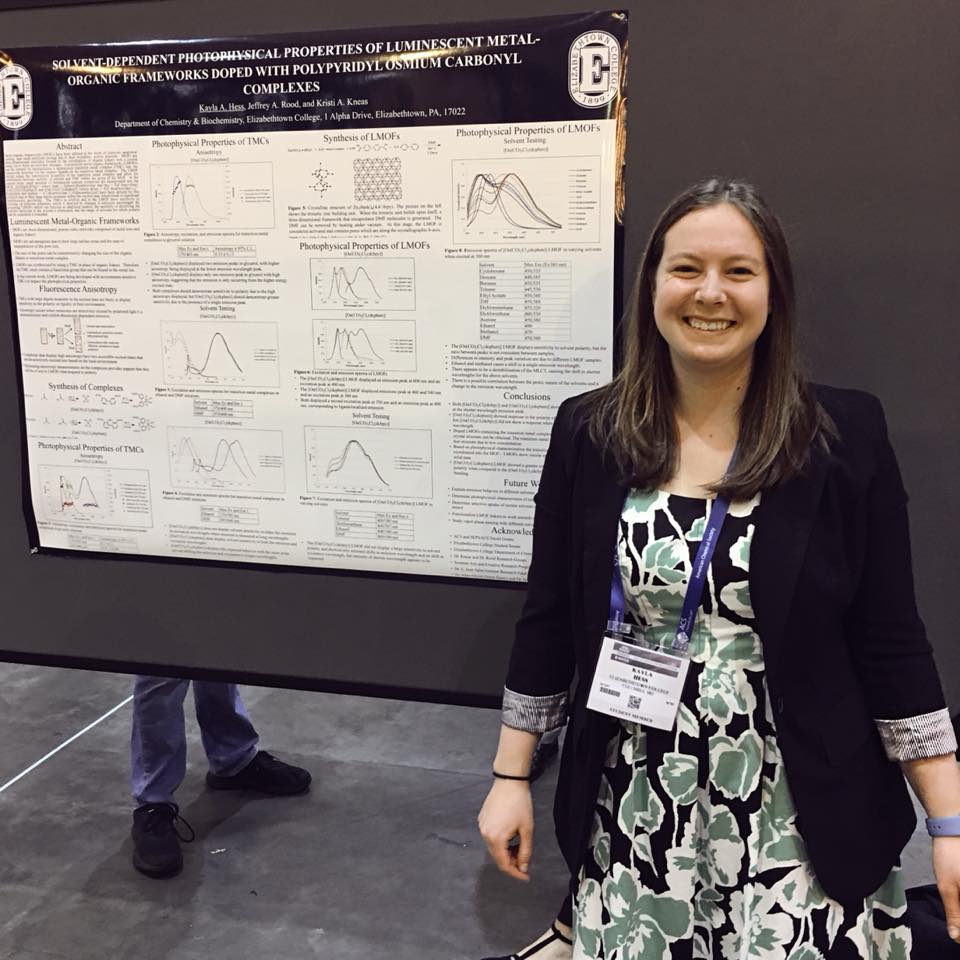 Kayla Hess '18, Chemistry Major with History Minor
FOUND HER PASSION FOR RESEARCH EARLY ON AT ETOWN
Kayla Hess graduated from Elizabethtown College in 2018 and is now pursuing her PhD from Vanderbilt University. She quickly found her interest in research when she connected with her first-year general chemistry course professor, Dr. Kristi Kneas. The chemistry department quickly became a home away from home for Hess who credits her professors for pushing her further than she ever imagined at Etown.
"The most impactful experiences for me was my involvement in student research for almost my entire education at Etown. Getting started early gave me a better idea of what I wanted to do in my future. The in-lab training as well as training in written and oral presentation skills have benefitted me greatly during my graduate career. I owe a lot to my research advisors, Dr. Kneas and Dr. Rood, as they constantly encouraged me to better myself in research and as a person. I wouldn't have applied to graduate school without the encouragement of all of the faculty members in the chemistry department."
From the Department of Chemistry and Biochemistry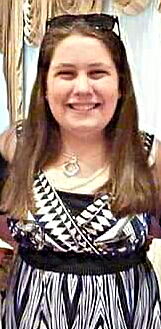 Kate Glass '16, biochemistry major
Eurofins internship leads to full-time position
In the summer between her junior and senior year, Kate Glass was an intern in the Extractables and Leachables Department of Eurofins Lancaster Labs, where her focus was the study of exposing medical devices and other pharmaceutical devices and containers to various solvents and drug products at different temperatures and environments. Glass now works fulltime at Eurofins, conducting inorganic analyses and training to conduct non-volatile analyses. The new chemistry laboratory sciences major is valuable, she said, in teaching students the foundation of how the industry works and how to document correctly and accurately.
"Before I even interned at Eurofins, I already knew how a gas chromatographer or a mass spectrometer worked because I had analytical chemistry my sophomore year and took an advanced instrumentation class."
Faculty Members Who Care
Our dedicated faculty members believe in relationship-centered learning. From day one, they provide comprehensive advising, mentoring and exploration opportunities to help you determine the best career path and achieve your career ambitions. You will be challenged, but also supported. Mentoring sessions, career counseling, and dinners at instructors' homes are just a few of the ways our faculty stay invested in the lives of our students. As an upper-class student, you can also look forward to giving scientific presentations in the weekly junior senior departmental seminar followed by informal and light-hearted lunches with department faculty and your fellow students!
Setting You Up For Success
Many of our alumni have pursued advanced degrees in graduate or professional school. Our curriculum prepares you for the rigors of advanced studies, not just in scientific knowledge and know-how, but also in the communication of science. Graduates of our program have seen success in programs including Johns Hopkins, the University of Pennsylvania, University of Michigan, University of Maryland, University of North Carolina, Harvard Medical School, Penn State Hershey School of Medicine, Temple University School of Dentistry, and University of Pennsylvania School of Veterinary Medicine.
Our students have flourished as clinical laboratory scientists, industrial hygienists, medical doctors, college professors, pharmacists, attorneys, quality control engineers, nutritionists, business executives, and nuclear submariners. Our excellent training in analytical chemistry along with the ability to take elective courses in anthropology, sociology, and criminal justice has led several of our students to successful careers in forensic science. From GlaxoSmithKline and Merck and Company, to Milton S. Hershey School and the Dana Farber Cancer Institute, we have a network of alumni across the country who serve as mentors and contacts for our students.