Chemistry and Biochemistry
In the Department of Chemistry and Biochemistry at Elizabethtown College, we learn by doing. We engage students in understanding how chemistry impacts and shapes the world around us and offer a supportive learning environment that advances our students' career and life goals.
Explore Your Interests
Chemistry includes several exciting sub-disciplines that will meet your area of interest and career goals. We offer three departmental majors, Chemistry, Chemistry Laboratory Science, and Biochemistry and Molecular Biology, which is an interdisciplinary major with the Department of Biological and Environmental Sciences. Another interdisciplinary major shared with the Department of Education is Chemistry Secondary Education. The Chemistry major offers concentrations in Chemistry Management and Chemical Physics. Excitingly, the Chemistry major is certified by the American Chemical Society (ACS), and other majors can meet requirements for an ACS-certified degree.
The Chemistry major and the Biochemistry and Molecular Biology major serve as great preparation for students intending to pursue a career in the Health Professions (medicine, pharmacy, dentistry, physician assistant, etc.).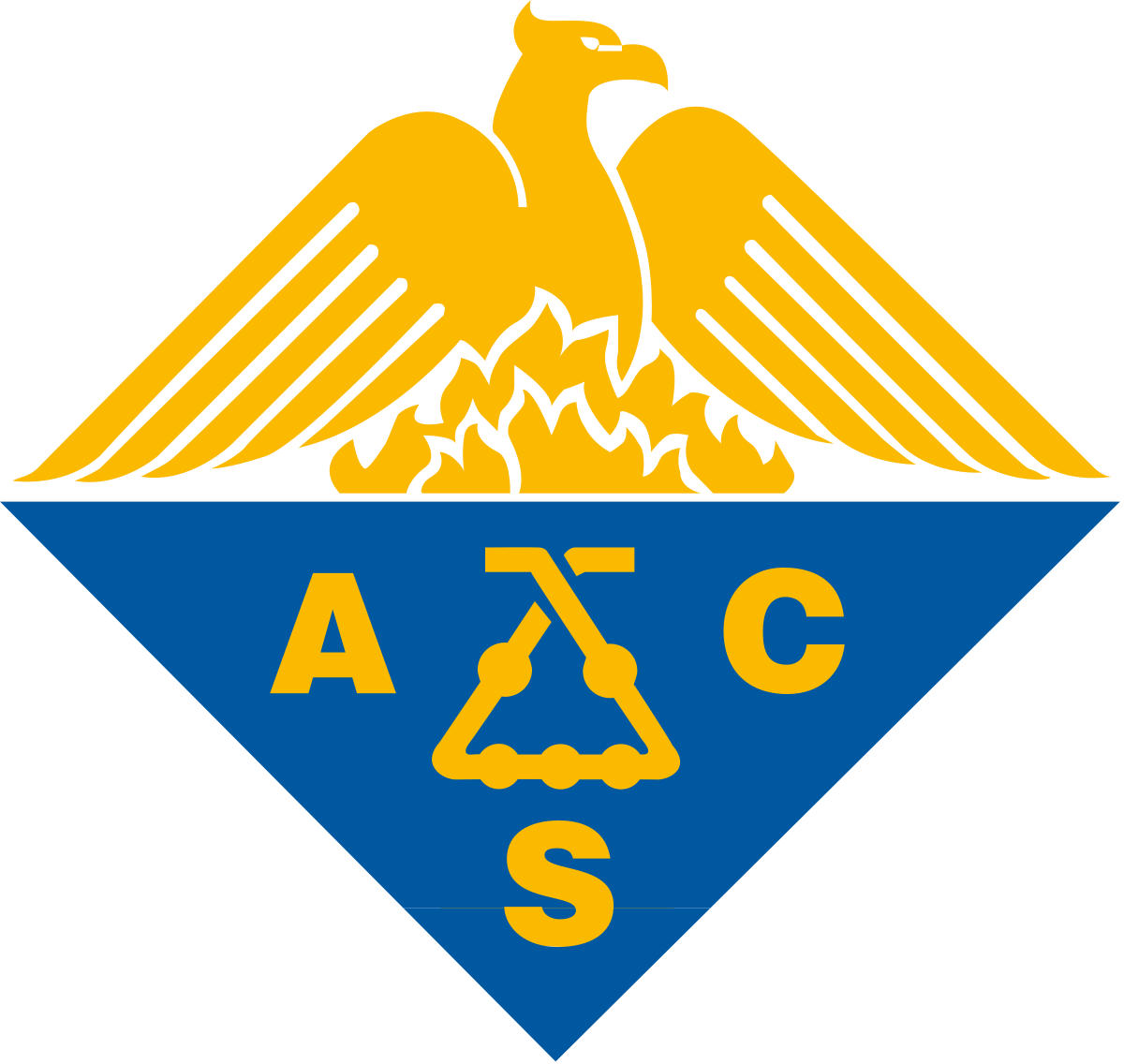 Etown's Chemistry and Biochemistry Department is celebrating over 50 years of American Chemical Society Certification.
Request Information About Chemistry at Etown
Real-World Learning
Your course work will include interactive classroom experiences, lab classes and hands-on research opportunities. Don your lab coat and protective eyewear and participate in experiments in our up-to-date lab and research facilities in Musser Hall, part of the Masters Center for Science, Mathematics and Engineering. We teach use of lab instrumentation very early in our curriculum. Students get exposed to and actually use instrumentation in their first year, thus giving our students a competitive edge when applying for internships and summer research experiences.
Research and experiential learning are the cornerstones of the discipline. You can begin independent research with a faculty mentor as early as your first year! Fundamental research is incorporated into our teaching labs and carried out with research mentors during the summer and academic semesters. All Chemistry and Biochemistry majors complete an independent research experience during their senior year. Though it is not required for Chemical Education and Chemical Management majors, most student pursuing these concentrations elect to conduct research nonetheless which makes them even more marketable once they head out into the work force
From the Department of Chemistry and Biochemistry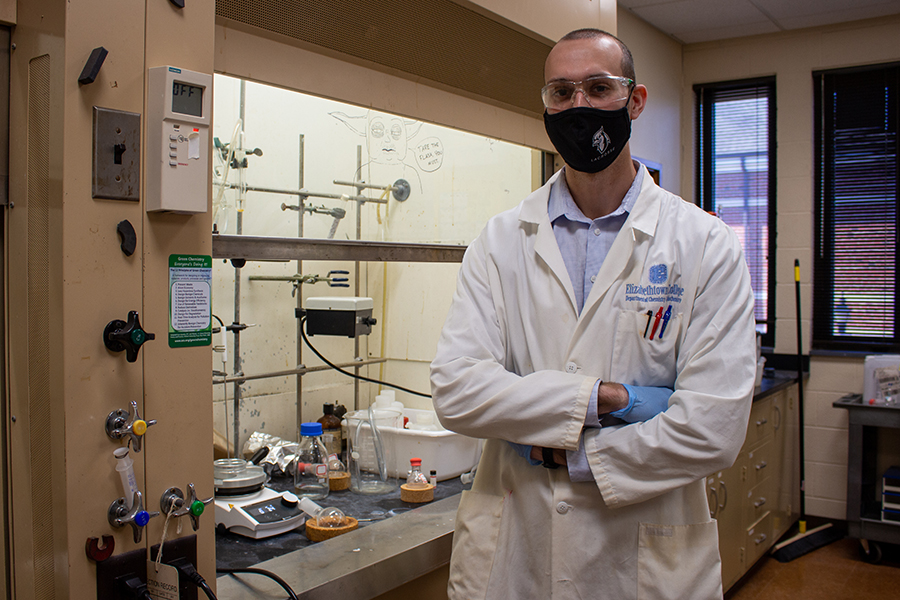 Summer Undergraduate Research Fellowship Winner
John Talbott ('22) is the recipient of a Summer Undergraduate Research Fellowship (SURF) scholarship award from the American Chemical Society Division of Organic Chemistry
This award is a competitive national award given to the top students in organic chemistry based on research experience and success in coursework. John is currently working in the lab of Dr. James MacKay and will complete his summer research in Dr. Eriks Rozners' lab at Binghamton University this summer continuing a longstanding NSF funded collaboration between MacKay and Rozners. The scholarship includes $5,000 for stipend and research expenditures.
From the Department of Chemistry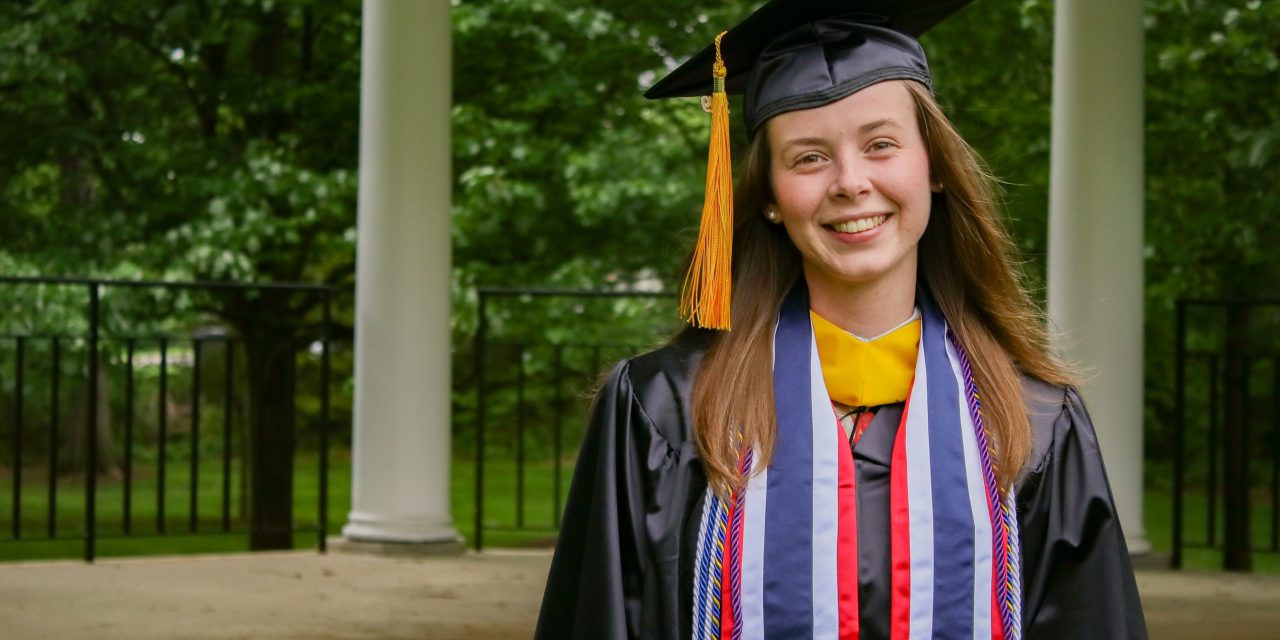 National Science Foundation (NSF) Graduate Research Fellowship Program Award
Hailey Young ('19 graduate) was awarded a National Science Foundation (NSF) Graduate Research Fellowship Program Award
This award supports outstanding graduate students in NSF- supported STEM disciplines. Hailey is currently pursuing her PhD at PennState University. It is unusual for a student this early in their PhD career to be awarded this fellowship, which provides stipend support for Hailey and funds to support her research.
From the Department of Chemistry and Biochemistry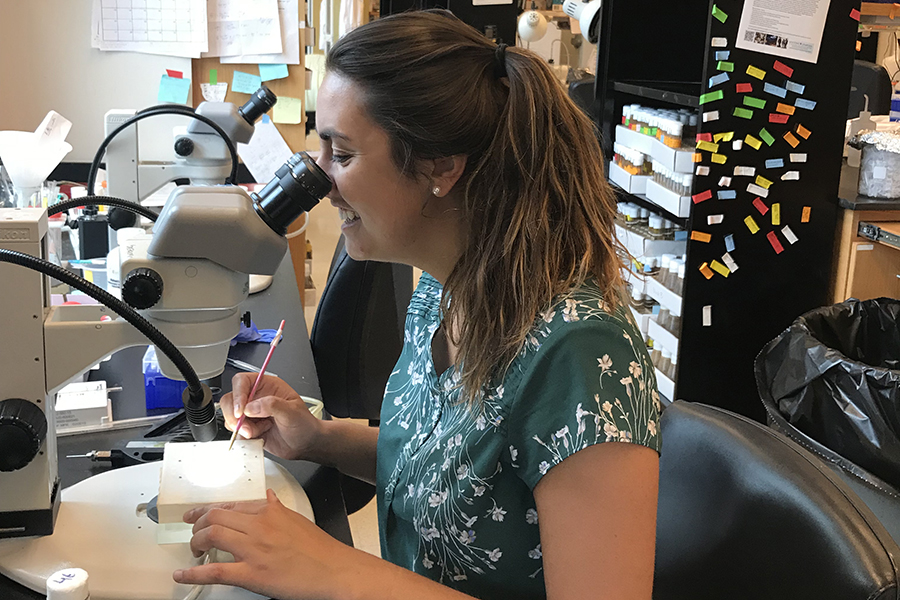 National Institutes of Health (NIH) Predoctoral Research Fellowship
Colby Schweibenz ('18 graduate) was awarded a National Institutes of Health (NIH) Predoctoral Research Fellowship
This award is given to promising predoctoral students to ensure individualized and mentored research training as students conduct research towards completion of their PhD. This is highly competitive fellowship that demonstrates Colby's potential to become a productive and independent research scientist.
From the Department of Chemistry and Biochemistry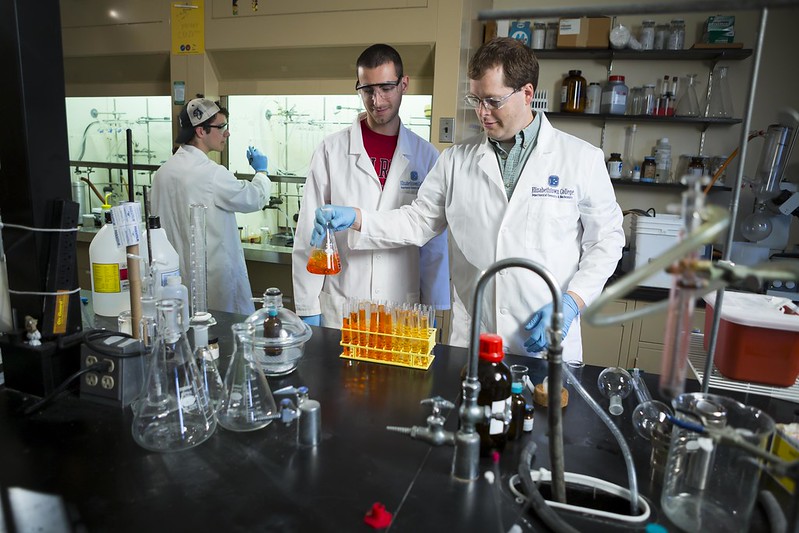 Dr. James MacKay Obtains Funding for NSF Grant
Grant Obtains External Funding
Dr. James MacKay – funding of the NSF grant developed and written with collaborator Dr. Eriks Rozners of SUNY Binghamton for $768,000. Their continued success in obtaining external funding demonstrates the importance of their research and the value of collaboration. Funds will support student stipends for full-time summer research experiences.
Faculty Members Who Care
Our dedicated faculty members believe in relationship-centered learning. From day one, they provide comprehensive advising, mentoring and exploration opportunities to help you determine the best career path and achieve your career ambitions. You will be challenged, but also supported. Mentoring sessions, career counseling, and dinners at instructors' homes are just a few of the ways our faculty stay invested in the lives of our students. As an upper-class student, you can also look forward to giving scientific presentations in the weekly junior senior departmental seminar followed by informal and light-hearted lunches with department faculty and your fellow students!
Setting You Up For Success
Many of our alumni have pursued advanced degrees in graduate or professional school. Our curriculum prepares you for the rigors of advanced studies, not just in scientific knowledge and know-how, but also in the communication of science. Graduates of our program have seen success in programs including Johns Hopkins, the University of Pennsylvania, University of Michigan, University of Maryland, University of North Carolina, Harvard Medical School, Penn State Hershey School of Medicine, Temple University School of Dentistry, and University of Pennsylvania School of Veterinary Medicine.
Our students have flourished as clinical laboratory scientists, industrial hygienists, medical doctors, college professors, pharmacists, attorneys, quality control engineers, nutritionists, business executives, and nuclear submariners. Our excellent training in analytical chemistry along with the ability to take elective courses in anthropology, sociology, and criminal justice has led several of our students to successful careers in forensic science. From GlaxoSmithKline and Merck and Company, to Milton S. Hershey School and the Dana Farber Cancer Institute, we have a network of alumni across the country who serve as mentors and contacts for our students.