Why Study Psychology at E-town?
The Department of Psychology offers you the opportunity to learn more about the subfields of psychology, including child and adult development, social influences on behavior, personality, human cognition, sensation and perception, neuroscience, abnormal behavior and clinical psychology. A degree in Psychology provides a strong foundation for a variety of career paths including counseling, neuroscience, business, health care, and law.
In addition to traditional coursework, you'll complete independent research, apply your learning in real world settings, and will be encouraged to take advantage of the wide variety of available internship, community-based learning, and study abroad opportunities. Small class sizes enable our faculty to devote individualized attention to you to ensure that you achieve your particular academic aspirations.
By getting to know faculty and closely working with their academic advisors, our students receive high-quality, individualized learning that doesn't happen at larger institutions. Through experiences in and out of the classroom, you will gain the skills and knowledge that are necessary for success in graduate school or in your future career! So what makes the Department of Psychology at E-town distinctive?
From the Department of Psychology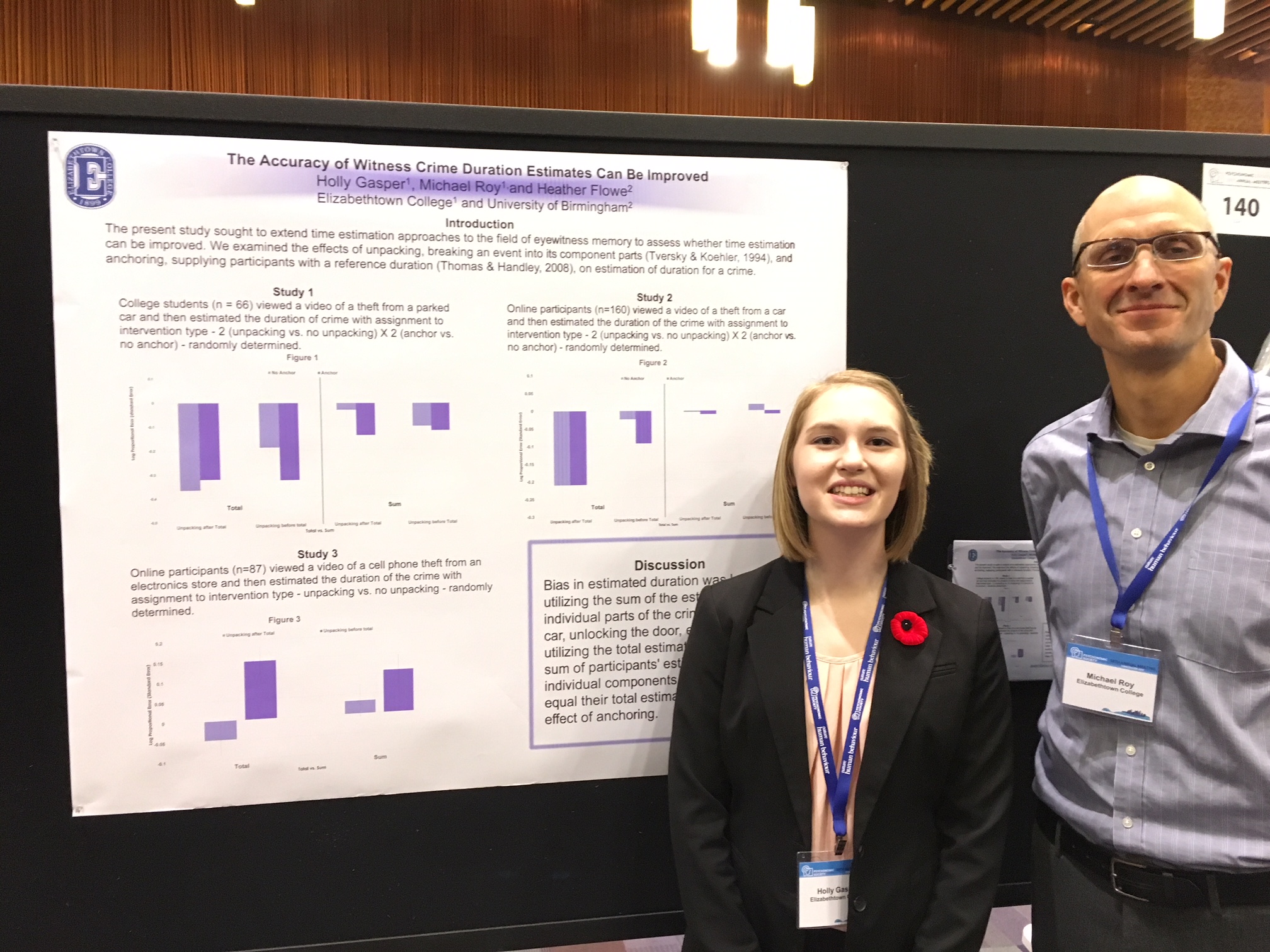 Combining two disciplines to study eyewitness time estimation
Mike Roy, Holly Gasper present SCARP research in Canada
Mike Roy, associate professor of psychology, and Holly Gasper, a senior psychology major/cognitive science minor, present research on crime witness time estimation at the Annual Meeting of the Psychonomic Society in Vancouver, British Columbia, Canada. The project was begun for the Elizabethtown College Summer Scholarship, Creative Arts and Research Projects Program (SCARP). Gasper's research meshes Roy's expertise in time estimation with that of Heather Flowe, a University of Birmingham (U.K.) forensic psychologist. Gasper measured, on and off campus, the effect of time estimation interventions. When the crime is broken into segments, for instance, time estimation is more accurate. Gasper plans to pursue a master's degree in industrial and organizational psychology at West Chester University, with a final goal of an I/O psychology doctoral degree.
"This was my first conference; it was a good confidence builder; I got to talk to John Wixted, an expert in the field!"
From the Department of Psychology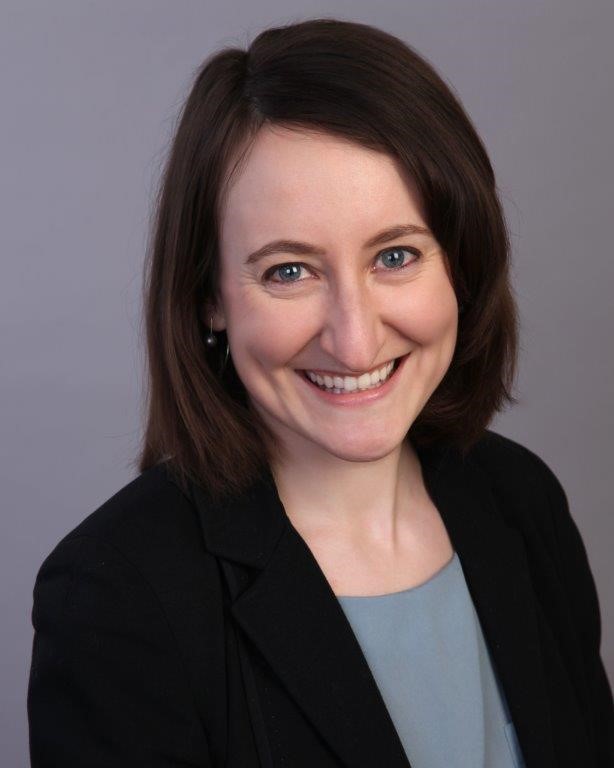 Elizabeth Dalton explores stress
Assistant Professor of Psychology discusses coping skills
Eating, sleeping and exercise are three topics covered by Elizabeth Dalton in her talk, "Stressed is Desserts Spelled Backwards: How & Why Stress Affects Our Health & Behavior," in which she explored how stressful situations influence the well-being of young adults, particularly those in college. Her presentation drew from health psychology evidence and theories as well as her own research, and she proposed methods for students to effectively cope with stress.
"We all experience stress in our daily lives, but we aren't always aware of how it's affecting us. In particular, it's helpful to understand and notice how stress tends to influence our health behavior practices and try to do something about it."
From the Department of Psychology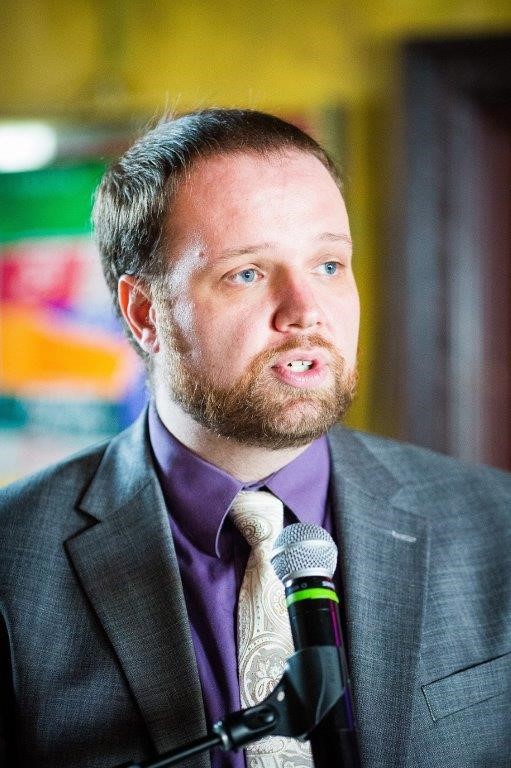 Psychology professor focus is genetic counseling

Ian MacFarlane researches quickly growing discipline
The field of genetics has exploded. Not only can you track down long-lost ancestors, you can pinpoint traits parents pass to their unborn child and life-threatening illnesses before they strike. With these medical advances comes the responsibility to assist patients in understanding their test results, weighing pros and cons and choosing the path of best health. Ian McFarlane, assistant professor of psychology at Elizabethtown College, researches the vastly growing field of genetic counseling, a combination of medical genetics and the psychosocial skills of counseling. He also is associate editor of the "Journal of Genetic Counseling" and sits on the Accreditation Council for Genetic Counseling. Macfarlane brings his research into the classroom when teaching students about schizophrenia and other genetically traceable disorders.
"The medical geneticist was trained to deal the testing but not the results. ... It's a booming market. The prospects are phenomenal."
Personal Attention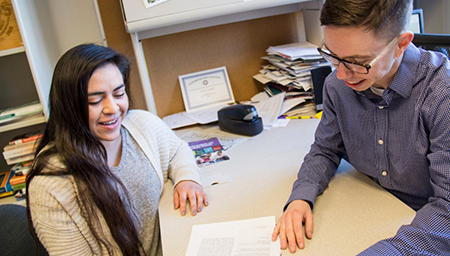 Faculty members are able to devote individual attention to students. Small class sizes will give you the chance to become actively engaged in the classroom and get to know – and gain support from-- your classmates and our faculty. Our classes are structured to ensure that you develop your writing, speaking, and thinking skills.
In the Department of Psychology, we work closely with our students to ensure that you will have the experiences at E-town College that will prepare you for life after graduation. In our department, you're not a number on a seating chart. We know and advise each student individually to be sure you're on-track academically, and always have a friendly face on campus to turn to with questions. You'll work closely with the same advisor throughout your time at E-town to set goals, grow professionally, and maximize your time at college.
Outstanding Faculty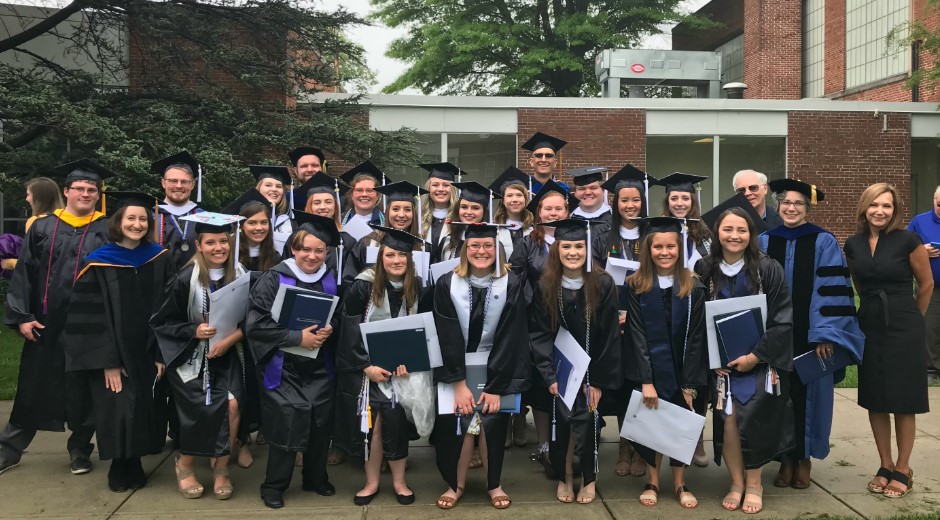 Our faculty members have made teaching their top priority, and are also active scholars. All of our full-time faculty members have doctorates and have presented and published their work in national and international forums, and continue to make research in their field a priority. Our faculty enjoy regularly involving students in their research projects.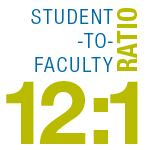 Request Information About Psychology at E-Town
Opportunities for "Real World" Learning
Our upper-level students are encouraged to participate in field studies that will provide them with training and experience in a professional setting related to Psychology. As we have connections with a variety of organizations, we are generally able to place students in a position that is closely related to the career path they would like to pursue. For some of our students, these placements have led to jobs upon graduation!
But you don't have to wait until your senior year to apply your understanding of Psychology. Through our community-based learning integration, you'll have the opportunity to apply your skills and problem solve in the real world. At the sophomore level, you can spend hands-on time in the community and integrate your experiences with class work in two of our courses: Community Psychology and Adult Development and Aging. Many other E-town courses also involve community-based learning and will offer you the chance to work with a local organization while continuing to hone and build your professional skill sets.
Hands-on Research
Psychology majors are presented with many research opportunities. Through coursework, you'll refine your empirical abilities and develop a versatile skill set to serve you in the future. In addition to course-related research, many of our students are involved in the research of their professors. These experiences give students the skills (and the resumes!) necessary for graduate-level study or entering the workforce.
Present and Publish
Every year our students have the opportunity to present their research at national professional meetings (e.g., Association for Psychological Science). Our students have won national awards for their research and have published their work in professional journals.