Upcoming and Past Productions
The Etown Shorts Fest, held every other fall, is a chance for student productions to be performed and, most importantly, directed by students. All of our Theatre majors are required to direct one of the Shorts Fest plays. These 10-minute plays range from comedy to tragedy to romance and are integral in helping our students feel comfortable in a director role.
Essential to our budding student playwrights is the Shorts Fest, held every other year in the spring. In the EtownNew Playwrights Fest, students from our Playwriting class get the chance to hear their scripts in staged readings, which also are directed by students. All productions are in Tempest Theatre unless otherwise noted.
Opening Night: November 3, 2023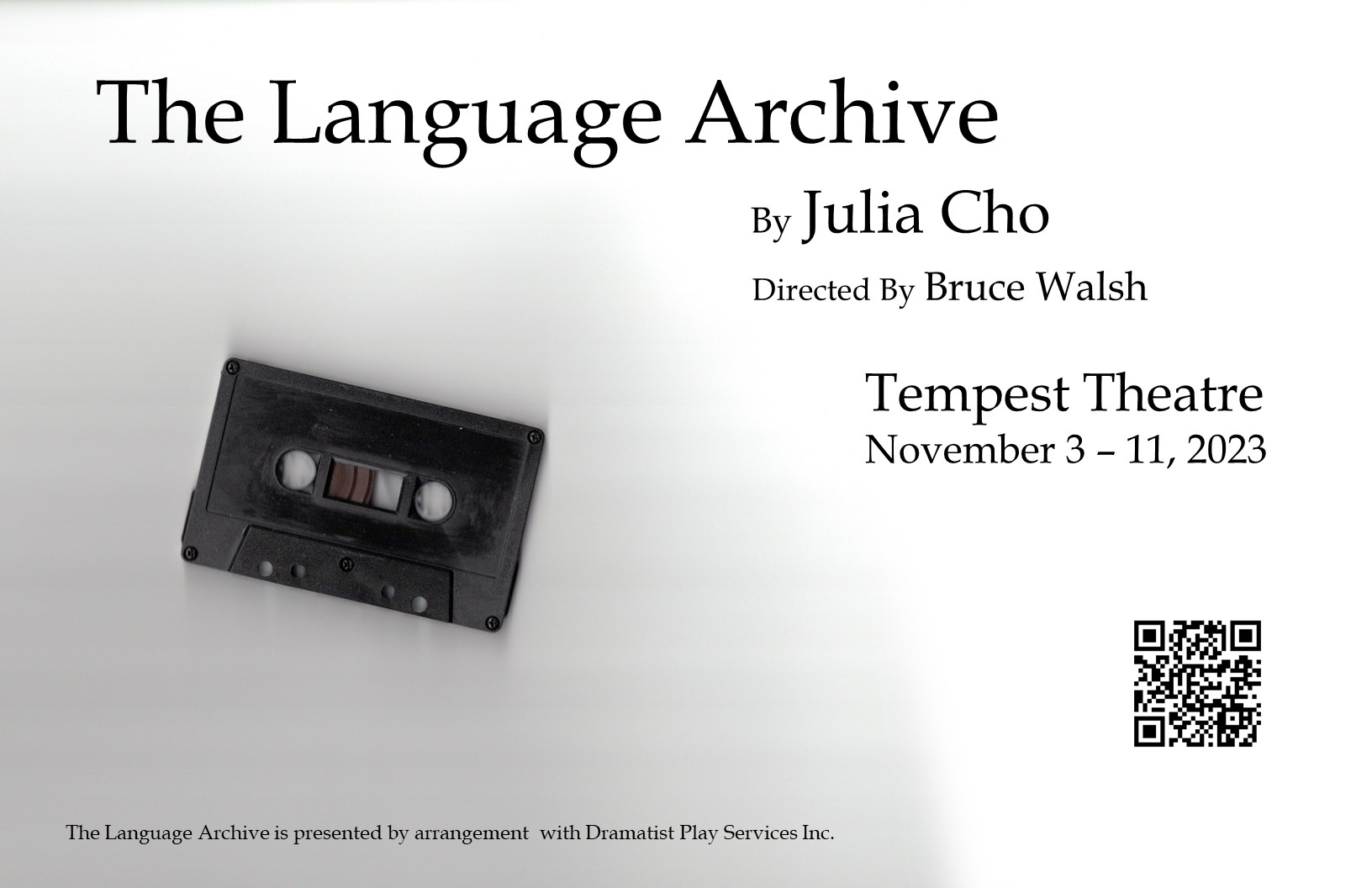 The Language Archive
Opening Night: November 3, 2023 7:30 pm
"'The Susan Smith Blackburn Award' winning play The Language Archive by Julia Cho explores the life of linguist, George, in his effort to preserve and document dying languages. Closer to home, language is failing him. He doesn't know what to say to his wife, Mary, to keep her from leaving or recognize the feelings that his lab assistant, Emma, has for him. Shows will be November 3rd , 4th, 9th, & 10th at 7:30pm and November 5th, & 11th at 3:00pm in the Tempest Theatre. Tickets can be purchased at ShowTix4U.com by searching 'Elizabethtown College' on the site. More information on Instagram and Facebook @etowntheatreclubs."
TICKETS!
---
November 4 through November 13, 2022 Tempest Theatre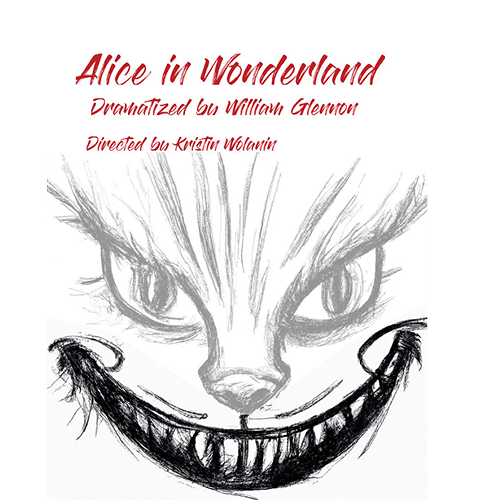 Alice in Wonderland
November 4 through November 13, 2022 Tempest Theatre
GET TICKETS!
---
Our 2021-2022 production season
Still Life with Iris
March 17, 2022 7:00 PM
Tempest Theatre presents a spring 2022 production of "Still Life with Iris," a fantastical adventure which centers on a little girl's search for the simplest of things: home. Iris lives with her mom in the land of Nocturno—a magical place in which the workers make, by night, all of the things we see in the world by day. The rulers of Nocturno, the Great Goods, are determined to have the "best" of everything on their island—and therefore take Iris away from her home and bring her to Great Island to be their daughter. Opening Night is March 17, 2022 at 7:00 p.m. Additional shows will be held on March 18, 19, 24, and 25 at 7:00 p.m., as well as a 2:00 p.m. matinee on March 26, 2022.   BUY TICKETS!
Little Shop of Horrors
Little Shop of Horrors by Howard Ashman & Alan Menken - Meek floral assistant Seymour Krelborn finds a new breed of plant he names "Audrey II" after his coworker crush. This foul-mouthed, R&B-singing carnivore promises unending fame and fortune to Krelborn as long as he keeps feeding it...BLOOD. But over time, Seymour discovers Audrey II's out-of-this-world origins and its intent on global domination!
PLEASE NOTE that performers will be unmasked. Performers will complete frequent COVID testing prior to performances to ensure the audience's safety.
PERFORMANCES: October 29 and 30 at 7:30 p.m. October 31 at 2:00 p.m. November 4, 5, and 6 7:30 p.m.
Tickets available https://www.showtix4u.com/event-details/56814
Our 2020-2021 production season
Proof
March 18, 19, 25 &26 at 8 p.m.
March 20 & 27 at 2 p.m.
Proof is a 2000 play by David Auburn. The play revloves around the daughter of a recently deceased mathematical genius in his fifties and her struggle with mental illness. Proof is presented by special arrangement with Dramatists Play Services, Inc., New York.
Tickets available here.
Past Productions
2018-2019
If/Then – Fall 2018
Love and Information – Spring 2019
The Etown New Playwrights Fest VI – Spring 2019
The Cripple of Inishmaan – Spring 2019
2017-2018
Medea – Fall 2017
The Etown Shorts Fest VII – Fall 2017
Dead Man's Cell Phone – Spring 2018
Rats' Tales – Spring 2018
2016-2017
Spring Awakening – Fall 2016
Fuddy Meers – Spring 2017
The Etown New Playwrights Fest V – Spring 2017
Getting Out – Spring 2017
2015-2016
Twelfth Night; or, What You Will – Fall 2015
The Etown Shorts Fest VI – Fall 2015
Unnecessary Farce – Spring 2016
A Bright Room Called Day – Spring 2016
2014-2015
Company – Fall 2014
The Importance of Being Earnest – Spring 2015
The Etown New Playwrights Fest IV -- Spring 2015
Ajax In Iraq -- Spring 2015 
2013-2014
A Comedy of Terrors – Fall 2013
The Etown Shorts Fest V-- Fall 2013
These Shining Lives – Spring 2014 
Agatha Christie's A Murder is Announced – Spring 2014 
2012-2013
A Streetcar Named Desire – Fall 2012
Distracted– Spring 2013
The 25th Annual Putnam County Spelling Bee – Spring 2013
The Etown New Playwrights Fest III -- Spring 2013
2011-2012
Rosencrantz & Guildenstern Are Dead – Fall 2011
The Etown Shorts Fest IV -- Fall 2011
From Up Here -- Spring 2012
Lysistrata -- Spring 2012 
2010-2011
Cabaret – Fall 2010
The Etown Shorts Fest III-- Fall 2010
Red Herring -- Spring 2011
A Dream Play -- Spring 2011
The Etown New Playwrights Fest II -- Spring 2011
2009-2010
The Memorandum – Fall 2009
The Etown Shorts Fest II-- Fall 2009
Five Women Wearing the Same Dress – Spring 2010 
The Crucible – Spring 2010 
2008-2009
Urinetown: The Musical – Fall 2008
The Tempest – Spring 2009
9 Parts of Desire – Spring 2009
The Etown New Playwrights Fest I -- Spring 2009
2007-2008
Gint – Fall 2007
The Etown Shorts Fest I-- Fall 2007
The Diary of Anne Frank -- Spring 2008
The Limbo Plays -- Spring 2008