Department of Theatre and Dance Faculty and Staff
Meet the faculty of the Elizabethtown College Division of Fine and Performing Arts, Department of Theatre and Dance.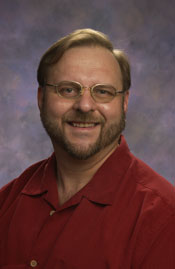 Michael Swanson
Associate Professor of Theatre, Director of Theatre and Dance
swansonm@etown.edu | 717-361-1160
Michael Swanson is director of theatre and dance at Elizabethtown College. Swanson's twenty-eight year teaching career includes stints at Western Illinois University, Fresno City College, the University of Arizona, and Franklin College, where he was director of theatre and first chair of the fine arts department. Swanson was co-founder and artistic director of the Shakespeare & More Theatre Company of Central Indiana, for which he directed The Comedy of Errors, Much Ado About Nothing, and She Stoops to Conquer, and appeared as Jacques in As You Like It.  He is an associate member of the Society of Stage Directors and Choreographers, the director's union, and, locally, has directed Equus, Brighton Beach Memoirs, Death of a Salesman, and The Elephant Man for the Ephrata Performing Arts Center, Tartuffe for Lancaster's Theatre of the Seventh Sister (in cooperation with Gretna Music), The Lion in Winter for Camp Hill's Oyster Mill Playhouse, and Vaclav Havel's "Protest" at Harrisburg's Midtown Scholar Bookstore.  His production of Death of a Salesman was voted Best Central Pennsylvania Play of 2014 by BroadwayWorld.Com, and Swanson was voted Best Director of a Play by the same organization.  Favorite productions he's directed at Elizabethtown College include Urinetown, Gint, Cabaret, The Memorandum, A Dream Play, Lysistrata, The 25th Annual Putnam County Spelling Bee, A Bright Room Called Day, These Shining Lives, and Company.  He is advisor to the drama club Sock & Buskin, and co-advisor of the Emotion dance troupe. 

Michael works with the Lancaster County Community Foundation annually as a grants reader and evaluator.  He has also worked with Lancaster's Fulton Theatre as a play reader for their Discovery Project new play competition, and with VSA Pennsylvania in organizing a campus workshop on Audio Description in the theatre for the visually impaired.
Swanson has been involved for almost twenty-five years in the Kennedy Center American College Theater Festival (KCACTF), a national theatre organization of college and university theatre faculty and students.  He has served as chair of KCACTF Region III (the Great Lakes states), Indiana state chair, and Irene Ryan Acting Scholarship Auditions coordinator.  Region III of KCACTF awarded Swanson the KCACTF Gold Medallion, KCACTF's highest honor, for his service.  He currently serves on the selection team in Region II (the Mid-Atlantic states), regularly directs ten-minute plays for Region II's National Playwrighting Program, and has been Region II Ohio and West Virginia circuit coordinator.  He also has served on the selection committee and as a circuit and workshop coordinator for Region VIII (the Pacific Southwest states). Michael co-hosted Region III's festivals in Indianapolis in 1998 and 1999.  He has been a Ryan judge or a festival respondent for KCACTF in Regions I, II, III, IV, VI, VII, and VIII.
Michael earned a Ph. D. in theatre at The Ohio State University, an MFA in directing at Wayne State University, and a BA in theatre and English from Hamline University.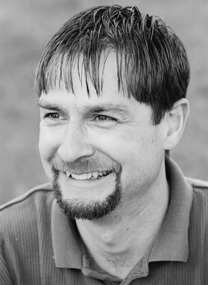 Richard Wolf-Spencer
Associate Professor of Theatre;  Technical Director
wolfr@etown.edu | 717-361-1985
Professor Wolf-Spencer joined the faculty of the Elizabethtown College theatre program in 2010 as an Assistant Professor of Theatre.  Previously, Richard acted as the theatrical design / technology professor at Emory & Henry College, in Emory, Virginia, for four years. Richard spent eight years as the resident technical director and theatre technology instructor at the University of Idaho and Idaho Repertory Theatre.  He also spent several years at the Beasley Performing Arts Center in Pullman, Washington, working with incoming road shows such as Cats, Singin' In The Rain, David Copperfield and Drew Carey.  Richard holds an MA in theatre arts from Washington State University along with an MFA in theatrical design from the University of Idaho.  Among his design credits are his recent lighting designs for productions of Pinocchio for the Barter Theatre Players in Abingdon, Virginia, and Frankenstein at the Wellmont Regional Center for the Arts in Tennessee.  Richard has created lighting designs for road shows such as Yesterday Once More and Linda Davis' Lizzie LaRue at The Lincoln Theatre in Marion, Virginia.  Richard worked as the lighting designer for a production of Lost In Yonkers by Neil Simon and as the scenic designer for Equus  and The Night of the Iguana at the Ephrata Performing Arts Center in Ephrata, Pennsylvania.  He is advisor to the college's chapter of the national theatre honorary fraternity, Alpha Psi Omega.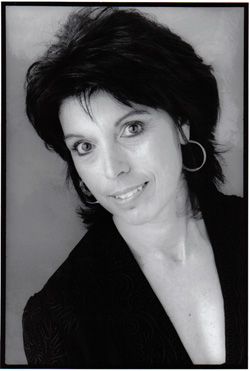 Theresa Mastrobuono
Theresa Mastrobuono has been active in professional theater as an actress, director, costumer, writer, and arts educator for over 35 years.  For seven years she ran a professional theater company, CoMotion Theater -- an organization she helped to found -- in Lancaster, PA.  Besides a background in traditional theater philosophy and methods, Mastrobuono has focused on the specialized techniques of the Commedia dell' Arte, mime, stage combat, and improvisation, and is one of south-central Pennsylvania's foremost practitioners of these arts.
In addition to teaching at Elizabethtown College for 16 years, Mastrobuono has taught or directed at other local colleges, including Albright College, Harrisburg Area Community College, Millersville University, Kutztown University, and Franklin and Marshall College.  She has worked with every major theater company in the region, including Lancaster's prestigious regional theater, the Fulton Theatre.
Mastrobuono continues her acting work with various local and regional theaters, as well as touring her original, solo shows to venues as diverse as elementary schools and NY theaters.  Her works have been featured at the Philadelphia Fringe Festival, Lincoln Center Out-of-Doors, the International Movement Theater Festival, Washington Storyteller's Theater, Open Stage of Harrisburg, Gamut Theater, the Theatre of the Seventh Sister, Touchstone Theater of Bethlehem, Baltimore Theatre Project, and the Scranton Cultural Center, among others.
Mastrobuono has taken to heart -- and strives constantly, in her life and in her work -- to apply the advice given by her life-long mentor, Tony Montanaro:  "Make your life look like your imagination."
Kristin Pontz
Kristin Pontz graduated with a BFA in dance from New York University's Tisch School of the Arts.  While in New York she received a scholarship to the Martha Graham School, was a member of the 2nd Avenue Dance Company & Symbilektic, and choreographed for the New York Fringe Festival and Merce Cunningham Studio.  Kristin is an instructor at the Susquehanna Dance Center, where she also acts as the Assistant Director of the Contemporary Ballet School of Pennsylvania.  She has been involved with Hempfield High School's award-winning after school dance program "Dance Theatre" for 19 years as a choreographer, co-director and director.  Kristin established her own company in 2005 that took the name REV9 3 years ago. REV9 has performed all over Pennsylvania, in venues such as the Ephrata Performing Arts Center (EPAC), the Theater of the Seventh Sister, the Philadelphia Fringe Festival and the Pagoda Awards.  Kristin has performed at the Fulton Opera House with Actors Company of Pennsylvania, at American Music Theatre, and at EPAC in Cabaret, Follies, and The Producers.  She made her choreographic and assistant directorial debut at EPAC with Rent.  At EPAC last year, she choreographed Chicago and directed and choreographer Cats.  She will direct Xanadu at EPAC this year.  Since teaching at Elizabethtown College, Kristin has been involved with the Emotion dance troupe as advisor, co-advisor (currently), and choreographer, and choreographed two Elizabethtown College Theatre productions, Hair and Cabaret.