First-Year: Explore the Core Program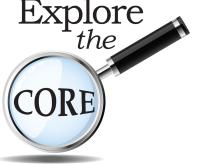 The Academic Advising Office plays a large role in the First-Year academic programming at Elizabethtown College, including Explore the Core.
The Core Program at Elizabethtown College supports the academic goals outlined in our mission statement. No matter what your major is, the Core Program fosters intellectual growth. As you become exposed to other subject areas in the liberal arts and sciences, you will learn to connect dots across disciplines.
Explore the Core now! Visit the Explore the Core website.
Further Reading on Liberal Arts Education
In May 2011, CNN shared an editorial, "Why Liberal Arts Matter". This article gets to the heart of why a well-rounded liberal arts education is a solid foundation for any career.