Summer Scholarship, Creative Arts and Research Projects Program
The Summer Scholarship, Creative Arts and Research Projects (SCARP) program was created to support independent student research under the sponsorship of a faculty mentor. The program is a non-credit experiential learning program designed to enhance professional skills and provide a competitive advantage to participating students in the pursuit of career opportunities and graduate studies. At the same time, participating faculty scholars and researchers will benefit from student involvement in support of professional scholarship and research agendas.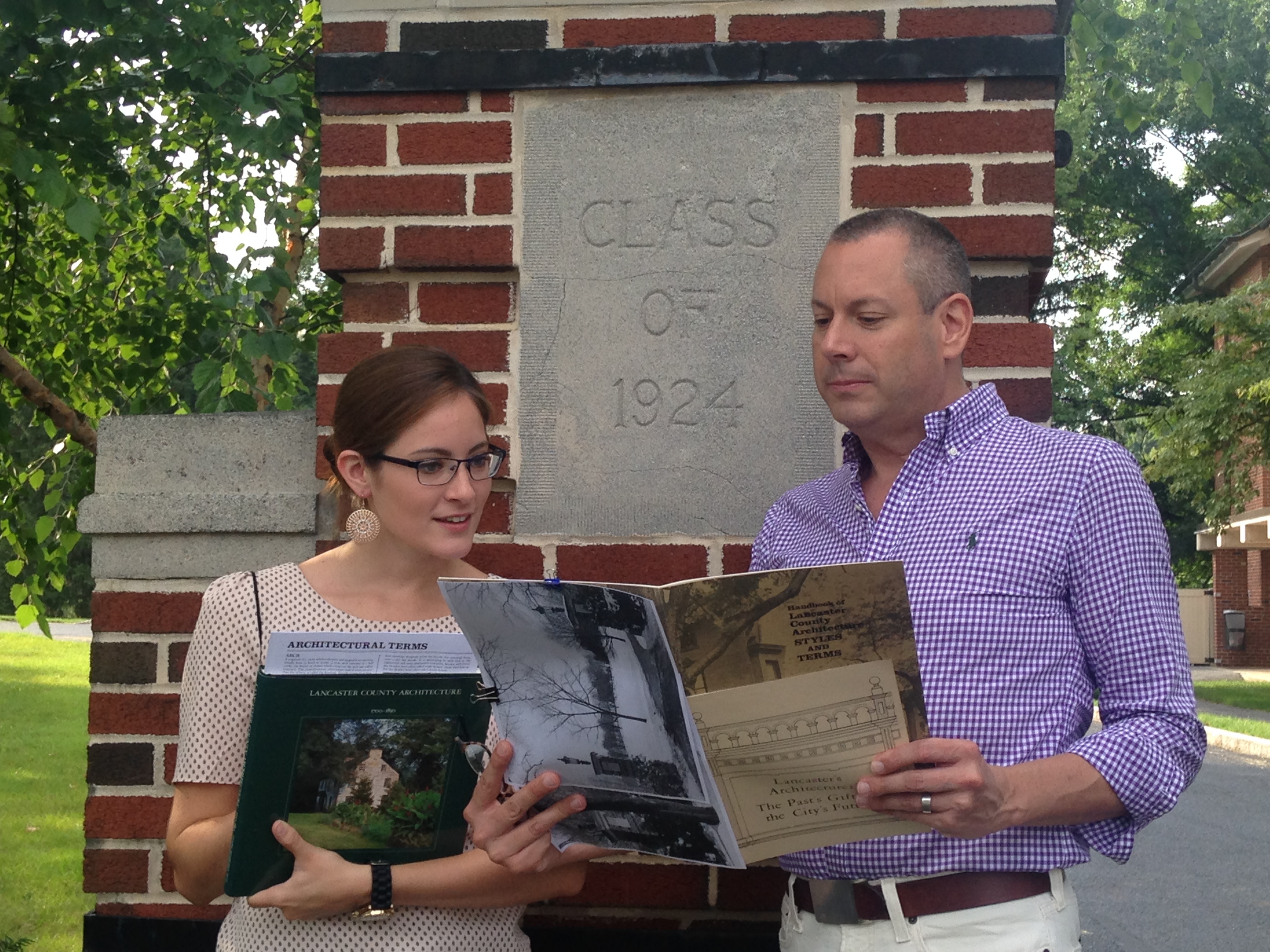 For participating in the program, students will receive a training stipend, room and board for the duration of their projects (from 3 to 10 weeks), and a professional experience as part of a scholarship/research community. They will also benefit from highly personalized mentoring from active researchers and scholars.
SCARP has been approved as a supervised research option that fulfills one of the two required Signature Learning Experiences (SLE) for Elizabethtown College students. Read more about SCARP and other Signature Learning Experiences here.
Previous projects can be found on the JayScholar @ Etown website.
For more information about SCARP, please contact Susan Mapp at mapps@etown.edu.

Summer SCARP 2021 Research Projects


Students will share their research on Thursday, July 22 via zoom at the 12th Annual Landmark Summer Research Symposium, hosted this year by Goucher College
Please contact ouimetc@etown.edu for more information about presentations.
SCARP Projects
The Implications of Greek, Turkish, and U.S. Triangular Relations on Transatlantic Security
Laura Cardona
Dr. Oya Dursun-Ozkanca
The Impact of the COVID-19 Pandemic on Elementary School Teachers' Stress, Coping and Burnout: Identification of Protective and Exacerbating Factors
Victoria Vaughn and Meghan Keenan
Dr. Elizabeth Dalton
Distribution and reproductive strategies of Hydra species in Lancaster County
Kayla Morrill and Katie Hollen
Dr. Diane Bridge
Low-cost, electrical and mechanical stimulators for non-invasive sensory feedback
Alex Kobilnyk and Joseph Kutteh
Dr. Mark Brinton
Real-time control of a virtual arm
Nathan Griffin
Dr. Mark Brinton
Design Thinking in Contemporary Geisel Award Winners
Julia Middleton
Dr. Katie Caprino
Synthesis of lipid-appended porphyrins
William Davis
Dr. Tom Hagan
Ecological and Economic Revitalization Through Historic Preservation of the Northwest Lancaster County River Trail in the National Historic District of Marietta, Pennsylvania
Kyle Cappucci
Professor Jean-Paul Benowitz
Predicting Presidential Election
Aidan Hanley
Sakar Sigdel
Small-Scale Experiment on Steel Tanks Subjected to Fire
Ruth Jacob
Dr. Jean Batista Abreu
Amish Experience of COVID-19: Patterns and Responses to Inform Public Health Efforts
Fredilyn Dong, Christina Mercicavage, Elizabeth Wanamaker and Cecilia Stoner
Dr. Steven Nolt
SnapChain: A Web-based Medical Data Management and Sharing System Secured by Blockchain
Matthew Grohotolski
Dr. Jingwen Wang
SCARP Projects
Creating Instructional Videos to Aid in Infusing Fitness and Wellness Programming into the First Year Seminar Program
Rachel Little
Dr. Kirsten Johnson
Optimization of Simple and Inexpensive Paper-Based Assay for Lead
Kyla DeWittie and Sagar Patel
Dr. Lauren Toote
E-MAT 2: Utilizing Notch® sensors
Collin Elliot
Dr. Kurt DeGoede
Optimization and Scale-up of a 2-aminopyridine derived Peptide Nucleic Acid Monomer
Tristan Mabee
Dr. James MacKay
Nucleobase-Modified Peptide Nucleic Acids for Sequence Selective Triple-Helical Recognition of Non-Coding RNA
Emily Harding and Kyle Hess
Dr. James MacKay
Synthesis and Characterization of Oxovanadium Compounds as Potential Insulin Mimetic Molecules
Kaitlyn Mercando
Dr. Jeff Rood
Luminescent Metal-Organic Frameworks for the Detection of Alcohols
Lucas Stehle and Brandon Molina
Dr. Jeff Rood
Writing Priorities across Academic Disciplines
Ashley Conway
Dr. Tara Moore
Medical Writing Practices: An Inquiry into Writing Standards and Career Development Opportunities in Healthcare Communication
Carly Miller
Dr. Tara Moore
DataScope: Predictive Diagnosis in IIoT-enabled Smart Manufacturing
Adam Geltz and reilly Sollenberger
Dr. Peilong Li
Narrative Script for Docents Conducting Tours of the Bowers Interpretive Gallery in the Young Center & Filmed Version of Tour
Eric Schubert
Professor Jean-Paul Benowitz and Dr. Steven Nolt
Investigating How Sex Influences Nicotine's Ability to Drive Reward-Based Learning and Ability to Promote Relapse
Brendan Atticks
Dr. Robert Wickham