14 Years of Celebrating Creativity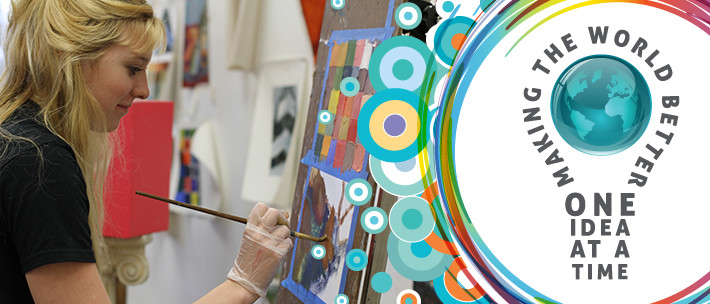 Scholarship and Creative Arts Days (SCAD), launched in 2007, is an annual conference that celebrates the difference Elizabethtown College students make with their ideas and creativity. Each spring, select students present academic research in their respective disciplines, while others showcase talents through recitals and a juried art exhibit. A prominent keynote speaker rounds out this interdisciplinary event.
Be A Part of SCAD
Proposal and Cover Contest Submission Period Opens
Proposal and Cover Contest Submission Deadline
Plan Your Schedule
Check out the lineup of events online on April 16.
Join Us
Join us for SCAD on April 19 and 20!
For more information, please contact us at SCAD@etown.edu