SCAD Keynote Event:
Alumni Panel Reflects on the Values of Research
11 a.m. to noon
Tuesday, April 25, 2017
Leffler Chapel and Performance Center
Marking the 10th anniversary of Scholarship and Creative Arts Days (SCAD) — and for the first time in SCAD history — the SCAD committee is pleased to announce that five alumni are coming back to Elizabethtown College, a place they once called home, to share their experiences and success stories with fellow Blue Jays. The five panelists, with diverse backgrounds were nominated by faculty and staff members and SCAD committee members based on their significant accomplishments in the areas of entrepreneurship, graduate studies, interdisciplinary service and private-sector institutions. Moderated by Kyle Kopko, assistant dean for academic achievement and engagement, the Keynote Panel will center on how the experience of engaging in supervised undergraduate research and creative work allowed our alumni to foster professional growth for future scholarly engagement, professional careers and/or graduate education. During a Q&A, the panel will shed light on what it takes to succeed in their discipline or what is entailed in doing research in their field. Please join this historic SCAD keynote event to learn and be inspired by a series of insightful discussions.
Alumni Panelists
Lydia Dearie '16
Lydia Dearie graduated from Elizabethtown College in May 2016. She earned a bachelor's degree in business administration with a management concentration and completed a minor in history. She is working through AmeriCorps as a Literacy Lab Pre-K tutor at Curtis Bay Elementary in Baltimore, Maryland. In fall 2017, Dearie will be the lead teacher of a primary level classroom at Ava Wanas Montessori in Carroll County, Maryland. While at Elizabethtown, Dearie participated in soccer, track and cross country and worked for the History Department, Business Department, Social Enterprise Institute and Learning Zone.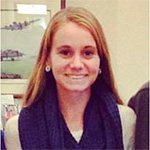 Mila Henry '06
Mila Henry is a New York-based pianist and music director who specializes in music theater projects. Lauded for her "sublime" playing (Feast of Music) and heralding orchestral scores of "incredible range and color" (OperaPulse), Henry is an integral member of the contemporary opera community, frequently collaborating with producers Beth Morrison Projects, HERE and their PROTOTYPE festival, as well as American Opera Projects, American Lyric Theater and OPERA America. Her versatility ranges from assisting on productions at Lincoln Center and the Brooklyn Academy of Music to performing at the Isabella Stewart Gardner Museum and the Library of Congress. She bachelor's degree in music from Elizabethtown in 2006 and her master's degree in music—accompanying from the Manhattan School of Music in 2008. www.milahenry.com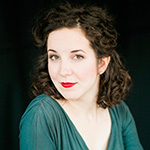 Sarah Lanphier '09
Sarah Lanphier, founder and CEO of Nuts About Granola, graduated in 2009 with a bachelor's degree in business administration with a concentration in entrepreneurship from Elizabethtown College. She founded Nuts About Granola in conjunction with her business classes. Nuts About Granola-branded products have been featured on the Rachael Ray Show, in Emmy Awards gift bags, in Better Homes and Gardens and, most recently, she has partnered with the Martha Stewart Café to produce an exclusive line for their stores. Crafted, Nuts About Granola's manufacturing and development division, works with companies ranging from start-ups to billion dollar corporations to develop, test and launch new innovative concepts into the marketplace.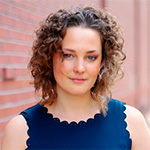 Amita Mehta '95
Amita Mehta is vice president of administration at Prudential Financial. She serves in a dual capacity as senior program manager and executive advisor to the U.S. Service Council. As senior program manager, she supports the chief operating officer in defining and managing a wide array of initiatives for the Individual Life Insurance Service & Operations organization. As executive advisor to the U.S. Service Council, Mehta's role is critical in employing a single lens onto overarching U.S. business priorities to shape service and operations strategy.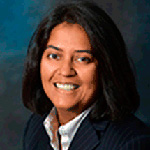 Jennifer Stanford '99
Jennifer Stanford is a 1999 graduate from Elizabethtown College, where she majored in biology and engaged in undergraduate research under the mentorship of Jane Cavender. Following her time at E-town, Stanford earned her doctorate at Harvard University, where she studied cell cycle regulation using Xenopus as a model system in the lab of Joan Ruderman. Currently, Stanford is an assistant professor of biology and co-director of the Center for the Advancement of STEM Teaching and Learning Excellence at Drexel University. Her research is focused on evaluating and improving approaches to teach STEM content in higher education environments to promote student learning, engagement in STEM courses and STEM student retention. Her current work focuses on evaluating approaches to increase student access to undergraduate research opportunities, incorporating evidence-based thinking into diverse learning environments and developing practical training opportunities to support STEM student professional development.