Global Understanding and Peacemaking
The Center for Global Understanding and Peacemaking (CGUP) develops and facilitates programs advancing global understanding, international engagement, and non-violent conflict transformation.  It creates opportunities for students, faculty and staff to develop a sense of responsibility as citizens of the world who are knowledgeable about global issues, empathetic toward people of other cultures and nationalities, and committed to the values of peace, human dignity and social justice. The major functions of CGUP are:
Support the Asian Studies, International Studies, and Peace and Conflict Studies minors through oversight and coordination
Promote the incorporation of international and peacemaking topics across the college curriculum.
Sponsor co-curricular programs that foster intercultural understanding and peacemaking.
Facilitate Center-related collaboration both internally as well as externally.
Please contact us with questions or to share ideas regarding collaborative efforts.
The Center supports academic programs that engage our students with rich, cocurricular, real-world learning activities. read more
The Judy S. '68 and Paul W. Ware Colloquium for Global Citizenship and Peacemaking brings noted leaders to campus. read more
From the Center for Global Understanding and Peacemaking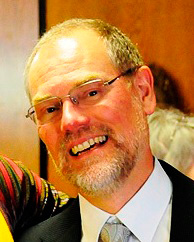 Teaching importance of transformative mediation
Peacemaker in Residence, Jon Rudy, works with department chairs
On Dec. 19, Elizabethtown College's Peacemaker in Residence, Jon Rudy, held two one-and-a-half-hour sessions focusing on conflict resolution. During these lessons Rudy taught academic department chairs about communication blocks and transformative mediation. Through the use of role-play exercises, the professors had the opportunity to learn how to resolve conflict simply by changing the phrasing of a conversation. Conflict creates negative energy, which can be changed into empathy and other positive energies, Rudy said.
"It's learning how to channel that energy … and transform it."