Ware Lecture on Peacemaking
Hosted annually by the Center for Global Understanding and Peacemaking, the Judy S. '68 and Paul W. Ware Lecture on Peacemaking is the Center's signature event.  The lecture is made possible by a generous grant from Judy S. '68 and Paul W. Ware of Lancaster, Pa. The Ware Lecture has brought Nobel Peace Prize recipients, influential journalists, and poltical leaders from around the world to Elizabethtown.
2018 Ware Lecture by Karen Armstrong
7:30 pm, Wednesday, April 11, 2018, at Leffler Chapel and Performance Center, Elizabethtown College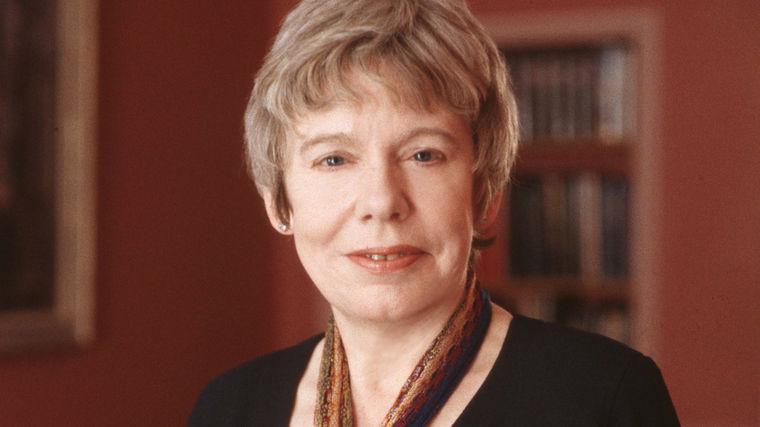 The Judy S. '68 and Paul W. Ware Lecture on Peacemaking welcomes Karen Armstrong, Officer of the Most Excellent Order of the British Empire and founder of the Charter for Compassion. A religious historian and former Catholic nun who left the convent to study literature, her books have been translated into 45 languages. Armstrong is an authority on world faiths, religious fundamentalism and monotheism. She was appointed to the High Level Group of the UN Alliance of Civilizations to diagnose the causes of religious extremism. Subsequently, she was awarded the Franklin D. Roosevelt Four Freedoms Medal. She will speak on "Leading a Compassionate Life."
A short biography of Karen Armstrong can be found here.
The Ware Lecture is open to the public. Tickets are free, but must be reserved by calling 717-361-4757 or emailing lecturetickets@etown.edu.
The Ware Lecture is made possible by the generosity of Judy S. '68 and Paul W. Ware.
In anticipation of Armstrong's lecture, the following pre-lecture events have also been scheduled:
February 8:  Lecture:  Wazhma Frogh, "Awareness, Compassion, and Engagement:  Being an 'ACE' in Today's Ever-Challenging World" (Bowers Writers House, 7pm)
March 15: Fake Fireplace Discussion: Richard Newton, "Islamophobia in America" (Winters Alcove, High Library 7:30-9:30pm)
March 22: Lecture:  Dr. Rebecca and Rev. Samuel Dali, "Nigerian Christianity Today"  (Young Center, 7pm)
March 22: Fake Fireplace Discussion: Reverend Amy Shorner-Johnson, "Religious Fundamentalism" (Winters Alcove, High Library 7:30-9:30pm)
April 4: Lecture: Bryan Greenberg, "Compassionate Business:  Doing Good by Doing Well" (Hoover 212, Wednesday @ 11)
April 5: Fake Fireplace Discussion: Naomi Beckwith Kraenbring, "Reading and Reflection on Karen Armstrong" (Winters Alcove, High Library, 7:30-9:30pm)
Past Ware Lectures
Since 2007, the Center for Global Understanding and Peacemaking has brought many global leaders to campus for the Ware Lecture on Peacemaking:
2017 - Jonathan Haidt, Professor of Ethical Leadership at the NYU School of Business
2016 - Kim Phuc, Vietnam War survivor, UNESCO Goodwill Ambassador, founder of the Kim Phuc Foundation International
2015 - Nicholas Kristof, Pulitzer Prize-Winning New York Times Columnist
2014 - Tawakkol Karman, 2011 Nobel Peace Prize Laureate
2013 - Leymah Gbowee, 2011 Nobel Peace Prize Laureate
2012 - Muhammad Yunus, Nobel Peace Prize recipient and founder of Grameen Bank
2011 - Shirin Ebadi, Nobel Peace Prize recipient and founder of the Association for Support of Children's Rights in Iran
2010 - Terry Waite, founder of Hostage UK and Y Care International, and U.K. Ambassador for the Freeplay Foundation
2009 - Jody Williams, Nobel Peace Prize recipient and chairman of the International Campaign to Ban Landmines
2008 - F. W. de Klerk, Nobel Peace Prize recipient and former president of South Africa
2007 - Mary Robinson, former president of Ireland and chair of Realizing Rights: The Ethical Global Initiative