Why get a degree in Religious Studies?
Religion is as powerful a force in the world as it's ever been.
Consider the ways that religions pervade global conflicts and peace summits. Think of the dramatic impact of the shifting landscapes in the Catholic Church. Picture the colorful Dalai Lama traveling the world in his efforts to achieve justice. Or just reflect on those small religious acts of kindness in your home community.
Examining human experience through the lens of religion is absolutely necessary for understanding the way our world works in the twenty-first century. With our degree in Religious Studies, you'll gain deep knowledge about diverse religious beliefs and practices, the historical contexts in which they emerge, and thus the wider world.
Life in the Religious Studies Department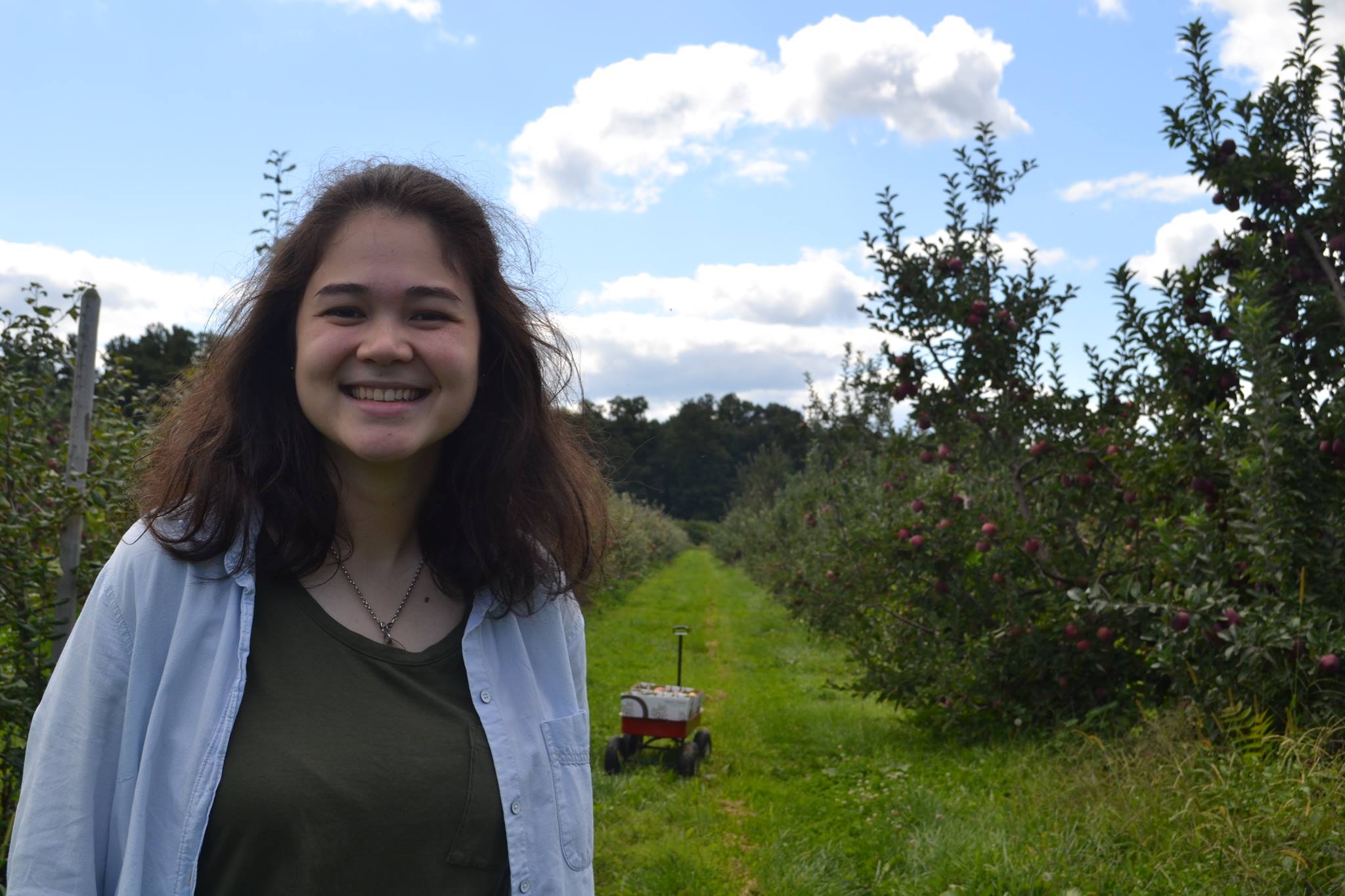 Maya Aphornsuvan '18
Religious studies major
"Being a Political Science and Religious Studies double major has given me the chance to go out of my comfort zone and learn how to incorporate theories from class into my work. My professors in both departments have gone out of their way to work with me so I can develop a wide variety of skills that have led me to internships at Voice of America and the Embassy of Ireland in Thailand. My professors have become my mentors and everyday I am challenged to find ways to think more critically about myself and the world, which has allowed me to gain a unique set of skills that will stay with me after I graduate."
What do Religious Studies majors learn?
As a student in our department, you'll experience the humanities in tangible ways. Whether through putting ancient pottery pieces back together, attending ceremonies at various religious centers, or learning the languages of sacred texts, you'll become familiar with the many ways that religion shapes human experiences.
Our academic program is not affiliated with any particular religious tradition. We offer courses that cover a wide variety of religions—including Islam, Christianity, Dharma traditions (Hinduism, Buddhism, and Jainism), and Judaism—and broader fields such as sociology and anthropology.
We also enjoy relationships with local and regional churches, synagogues, and temples that welcome our students as participants and observers.
By the time you complete your degree, you'll be able to describe religion with clarity and complexity, analyze primary and secondary literature in religious studies with a critical perspective, develop a cogently argued and well-written thesis, and give a clear and coherent presentation of a topic in the field of religious studies.     
More broadly, you'll have the skills required for observing religion in its rich complexity and understanding the ways it both weaves together and rips apart the social fabric of our world.
Additional opportunities for Religious Studies majors
Our major is flexible and allows you to make the most of your time at E-town College.
The majority of our majors choose to spend at least one semester abroad, and because we're excited about broadening your education, we'll gladly help you get to your dream location, whether that's in India, New Zealand, China, or another of the dozens of countries our majors have chosen through the years. 
In addition to studying abroad, many of our majors also discover that they want to double-major or take a minor.
What are the related areas of study?
Our department is closely aligned with these interdisciplinary minors: