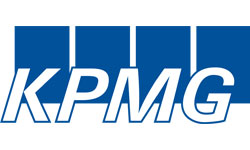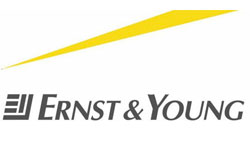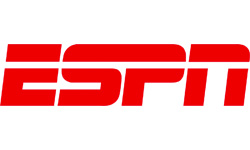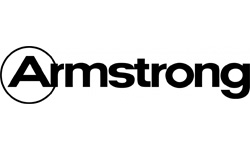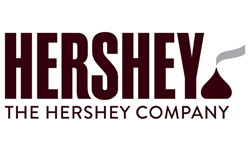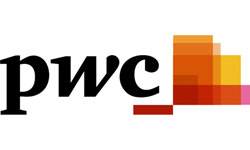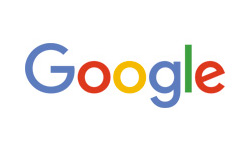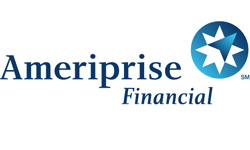 School of Business Internships
What is an internship?
The National Association of Colleges and Employers (NACE) defines an "internship" as "a form of experiential learning that integrates knowledge and theory learned in the classroom with practical application and skills development in a professional setting. Internships give students the opportunity to gain valuable applied experience and make connections in professional fields they are considering for career paths; and give employers the opportunity to guide and evaluate talent." Internships are a part of experiential learning, allowing students to combine hands-on experience at an internship site with theory learned in the classroom. Not only do internships assist students in developing technical skills required by a particular field, but they also allow students to enhance the soft skills necessary for success after college.
Contact Information:
Suzy Biever-Grodzinski
Assistant to the Dean of the School of Business for Experiential Learning
Email: bievergrodzinskis@etown.edu
Office Phone: 717-361-1982
View our Internship Handbook which has information including types of internships, objectives, requirements, and expectations!
Internship Handbook
Are School of Business students required to complete an internship?
The School of Business at Elizabethtown College requires that all business majors complete an internship requirement of 120 hours minimum. The new requirement does not include any minimum number of academic credits associated with the internship hours and will not have a minimum number of weeks for completion. Students will need to maintain a 2.0 GPA as a pre-requisite. This new requirement applies to all majors as a graduation requirement and will go into effect for incoming first-year students of the 2023 – 2024 academic year.
Why complete an internship?
According to NACE, 2020 marked the "third consecutive year that employers identified internship experience as the top differentiator between two equally qualified candidates." On a scale of 1 – 5 with 1 being the least important and 5 being the most important, employers surveyed by NACE in 2020 rated "Has completed an internship with your organization" at 4.6 and "Has internship experience in your industry" at 4.4 in relation to how influential these traits are for hiring. Employers prioritize previous industry or work experience when interviewing potential candidates for positions. Students with previous internship or industry experience therefore have an increased likelihood of obtaining opportunities following their academic careers. 
Also, students holding internship positions have an increased likelihood of receiving a job offer from their internship site. Statistics from NACE regarding conversion rates for internships and co-ops for 2020 – 2021 show that 68.3% of employers polled offered interns at their companies/organizations a full-time position, and 75.5% of those interns offered the full-time positions accepted. Completing an internship during college sets our School of Business students up for future success.
Where can I complete an internship?
Companies that offer internship opportunities to our students include PricewaterhouseCoopers, KPMG, Baker Tilly, RKL, Target Media, City Islanders, Penn State Hershey Medical Center, Members 1st, Hershey Foods, Martin's Potato Chips, Hershey Entertainment and Resorts, Auntie Anne's, City of Philadelphia, Highmark, Stauffer Glove and Safety, Deloitte Consulting, Clark Associates, TerraCycle, AroundCampus Group, and more! Students are encouraged to create a Handshake account to search for internship opportunities offered by our employer partners. However, students are welcome to use other sites as well to search for internship openings.
Can I complete an internship for academic credit?
Yes! Students can complete up to 12 credits of an internship experience. However, students cannot re-register for the same internship at the same company and receive additional academic credit. While students are not required to receive academic credit for their internships, they are encouraged to register their internship for 0 credits, which records the internship on the student's transcript.
What academic assignments do I need to complete with my internship?
Great question! Click here to see a sample syllabus for an internship through the School of Business. All students will complete a bi-weekly journal, hourly log, and evaluations as part of their internship. Final paper lengths will depend on the number of credits a student seeks to fulfill.
How are internships graded?
Internships through the School of Business are graded on a Pass/Fail basis.
Are internships paid?
While we highly encourage our employer partners to pay interns for their hard work, payment is at the discretion of the company. More and more companies are moving towards paying interns, though there are some who offer unpaid internship experiences. Unpaid internships can have their own benefits depending on the context. It does not matter if an internship is paid or unpaid in order to count for academic credit.
We encourage our employer partners to review the NACE criteria for internships to ensure that the experience(s) they are offering fulfill(s) the educational element necessary for an internship to be considered legitimate. 
I have an internship…Now how do I register it through the college?
To register for your internship experience, log into your Handshake account and select the "Elizabethtown College Career Center." Then, select the "Experiences" block and "Request an Experience." You will need to include all of your essential internship details, including your supervisor's contact information, so make sure you have this handy! Students will also need to provide goal statements for their internship experience while submitting the Handshake Experience request. View sample goal statements.
Once you have requested your internship experience, the details will be sent for review to your internship supervisor. It is always a good idea to give them a heads up that they will receive this email for approval so that they can complete it in a timely manner. If they don't receive it right away, encourage them to check their spam/junk folder. Once the supervisor approves of their details and completes their own short survey, the information will be sent to Suzy Biever-Grodzinski, the Assistant to the Dean of the School of Business for Experiential Learning. She will forward the necessary details to Registration and Records. (Internships conducted by IB students are advised by Dr. Hossein Varamini.)
Can I receive financial support through Etown for my internship?
The Michael J. Lorelli '88 Internship & Student-Faculty Research Fund and the James B. Hoover Internship & Experiential Learning Scholarship are intended to assist students with financial support covering travel and living expenses while they pursue an experience that supplements their academic work and helps them further their future career goals.
Applications will be accepted through March 3, 2023. Return application materials to Suzy Biever-Grodzinski or to Hoover 204.
What other opportunities for internships are available besides the traditional, on-site format?
The School of Business is working with Parker Dewey to provide micro-internship opportunities for our students (projects that are 5 – 40 hours). Also, we are currently exploring a partnership with Virtual Internships to allow our students to intern at companies and organizations across the world. Interested in participating in any of these experiences? Email Suzy Biever-Grodzinski!