Summer Intern Housing
If you are a current Etown student in need of summer housing, please visit the Current Etown Student page for more information and forms.
Summer 2022 Housing is available from May 22 through August 6, 2022
Here at Elizabethtown College, the Special Events and Summer Programs Office helps organizations and individual interns with short-term summer lodging. Our campus is a prime location for internships in Lancaster, Harrisburg, Hershey and surrounding areas.
Apartment-style Living:
The recently updated apartments are all 2-bedroom with a fully functioning kitchen, and a single bath. Living room, dining area, and bedrooms are all furnished with basic-style furnishings. Free WiFi included.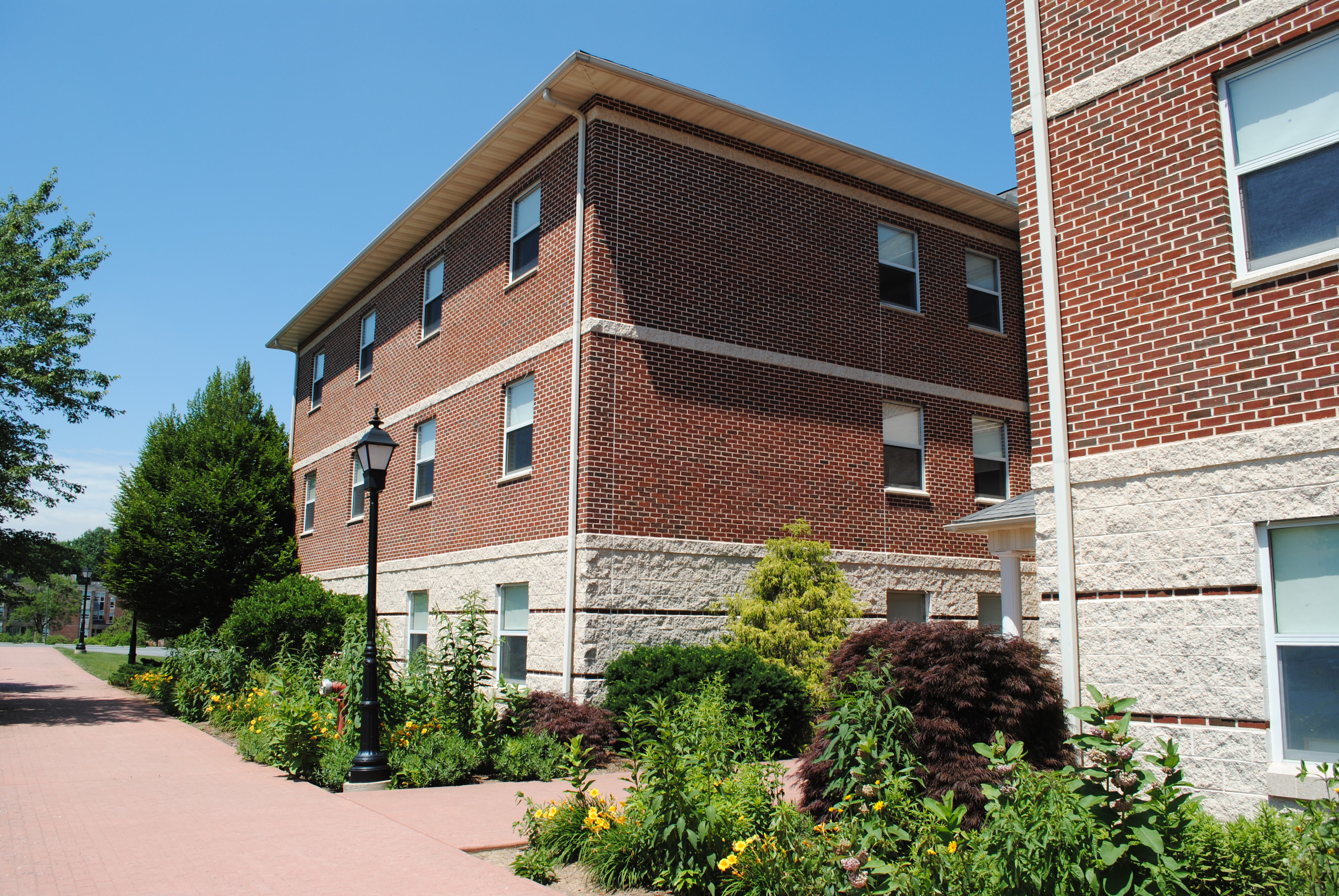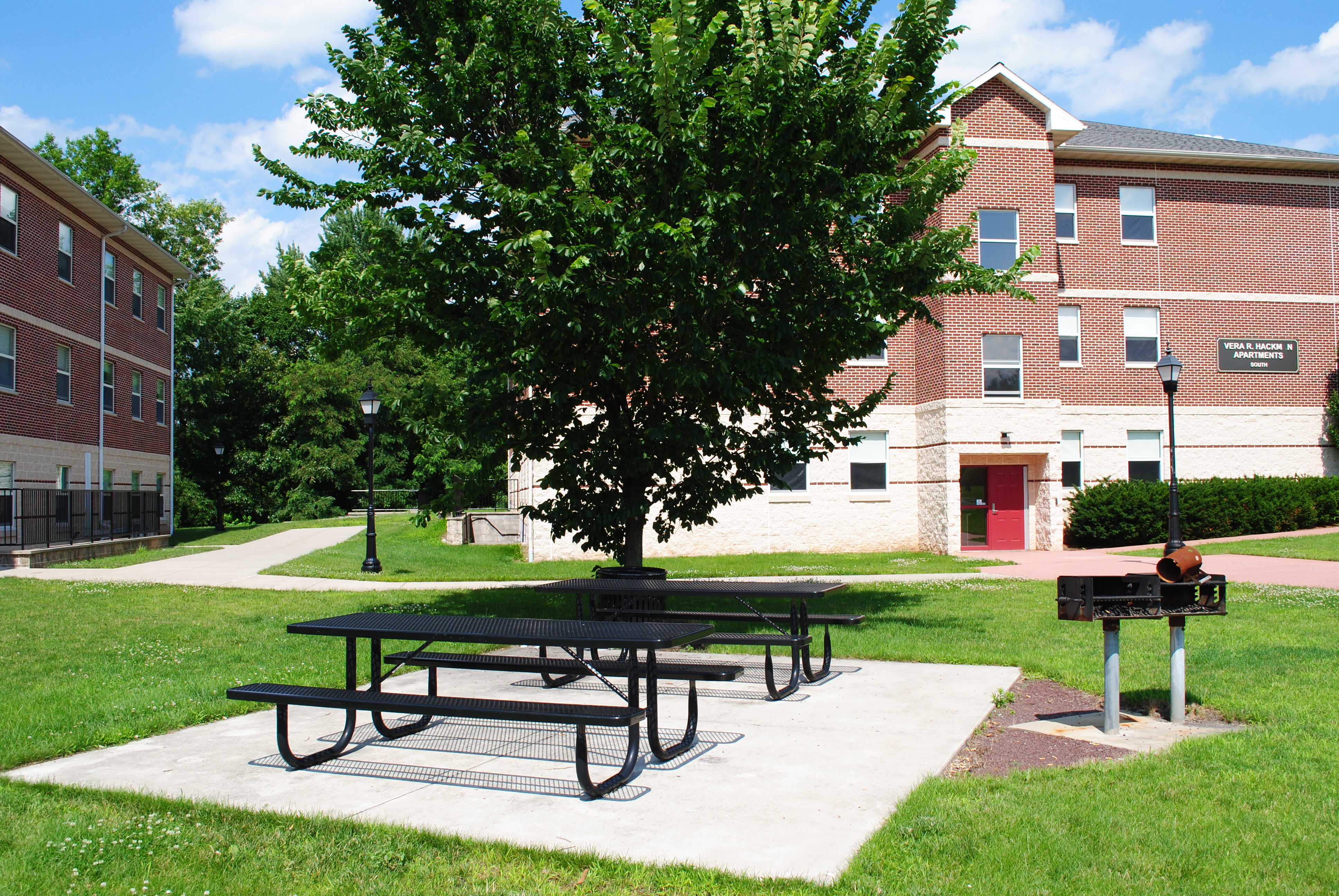 Interiors:
With brightly lit hallways, secure access, and close, convenient, free parking, the Hackman Apartments provide a safe environment.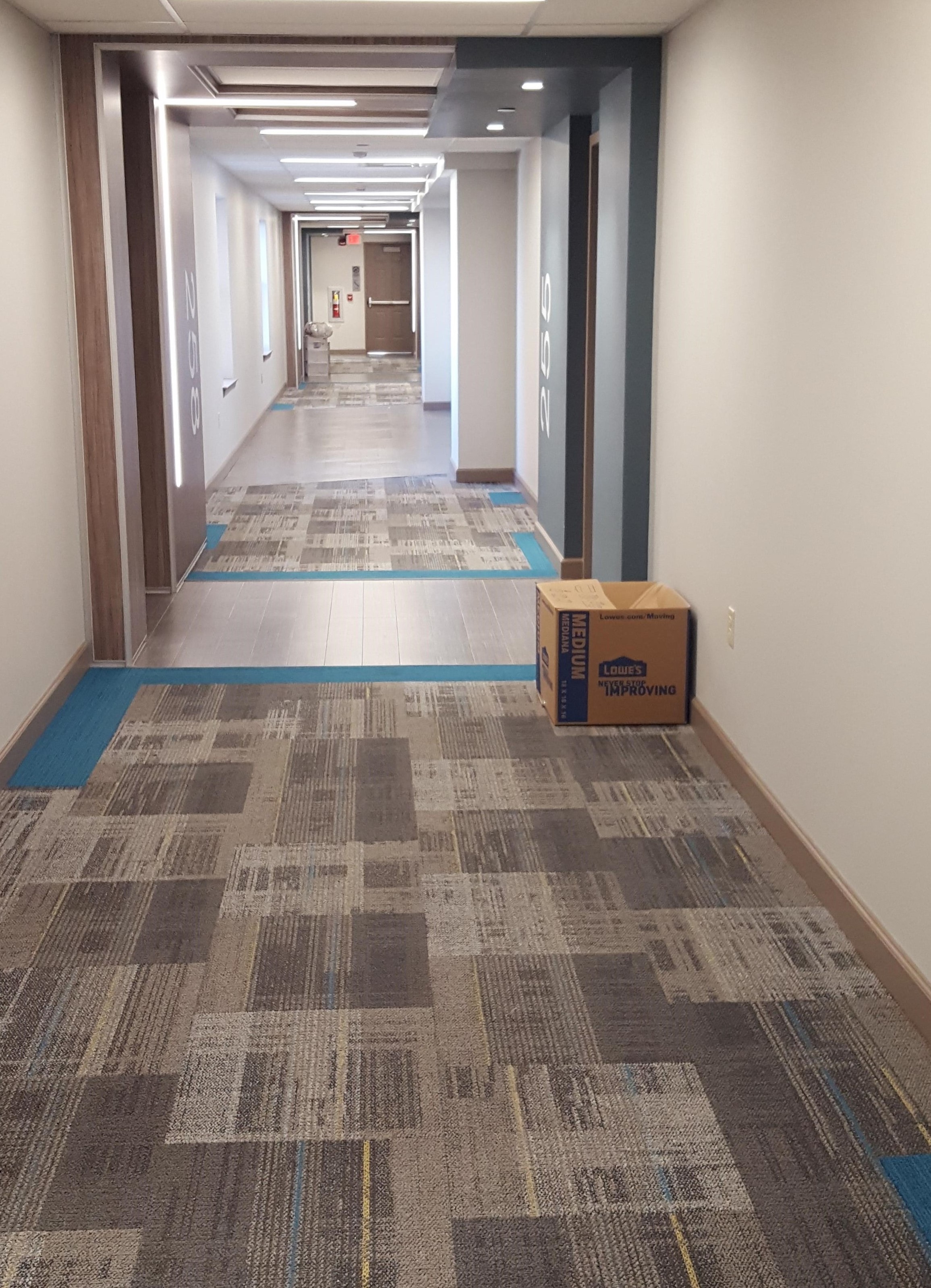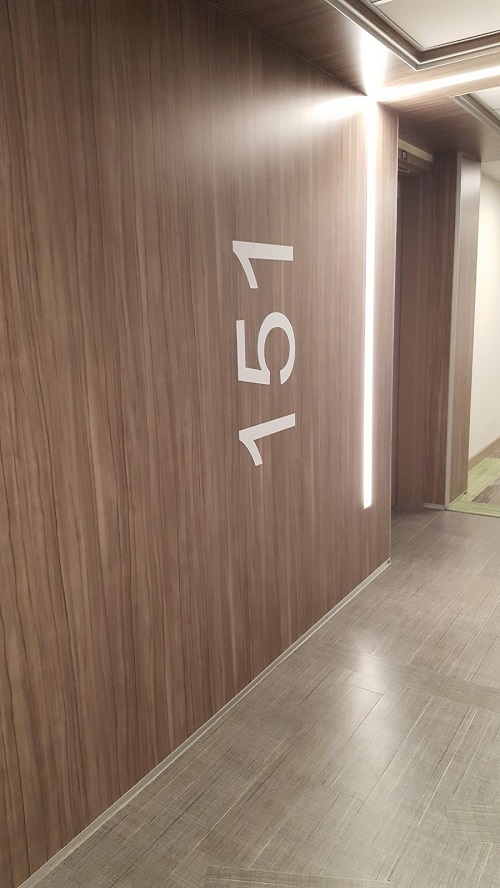 Living Room/Dining Area:
This spacious area includes one small sectional, an over-sized ottoman, one rectangular dining table, and 4 chairs. Items not provided are end tables and lamps. Free WiFi included. Feel free to bring your own accessories to make it a homey space.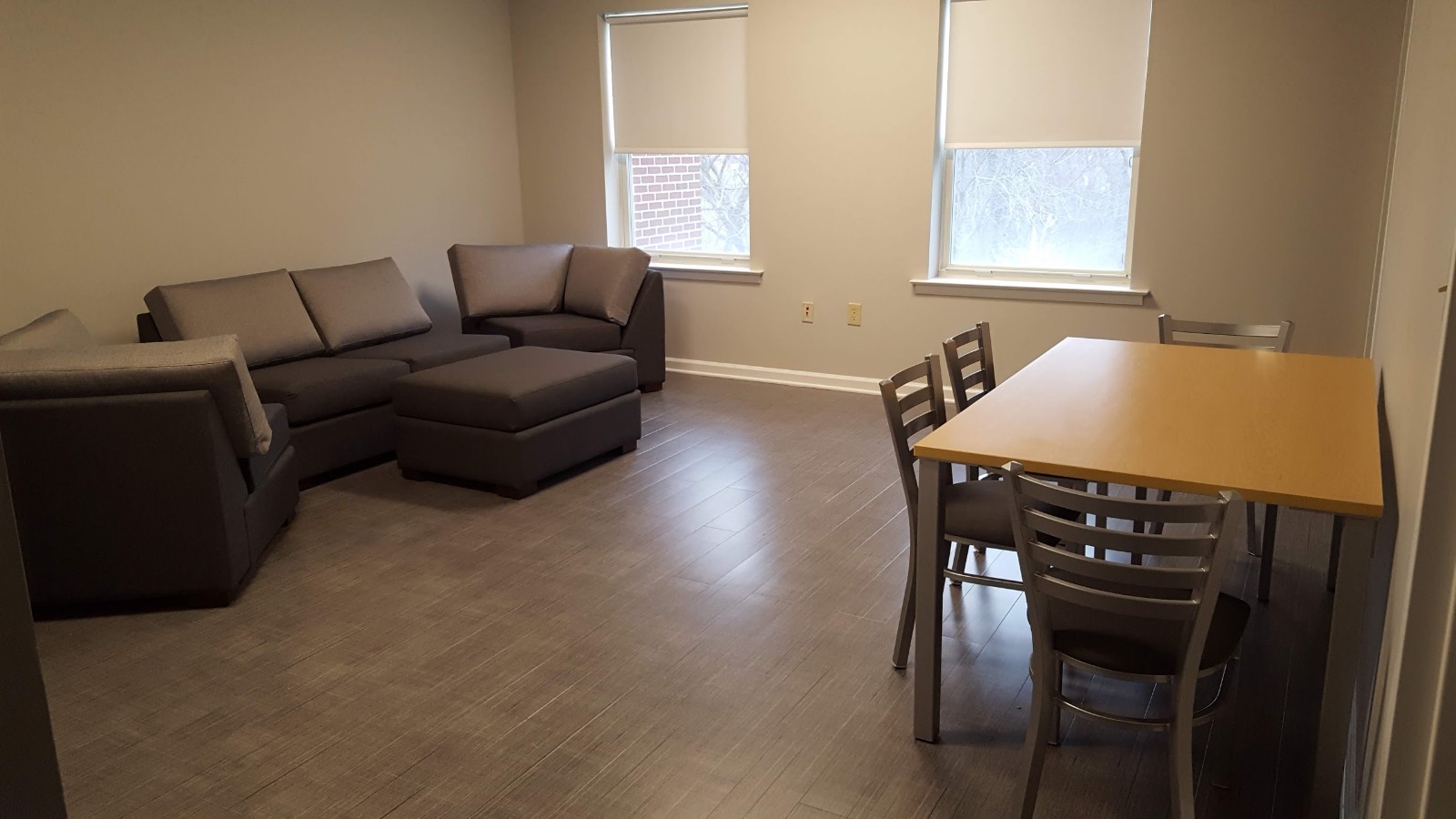 Bedrooms:
All the apartments are fully furnished 2-bedroom. Each bedroom has 2 singles beds with mattresses, 2 desks with accompanying chairs, 2 dressers, and 2 tall wardrobes. Items not provided are linens, pillows, and lamps.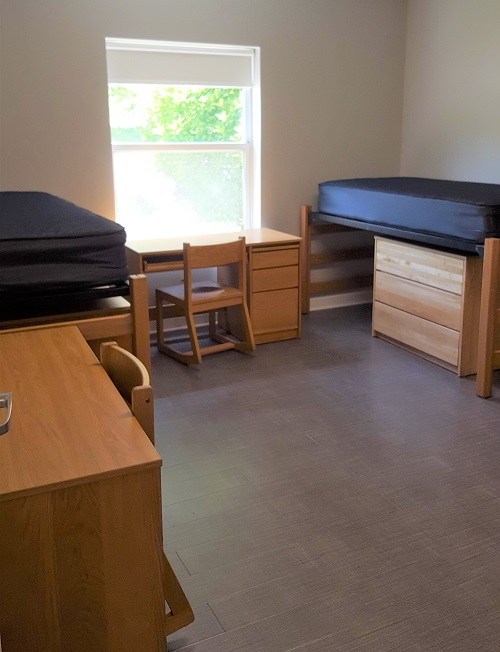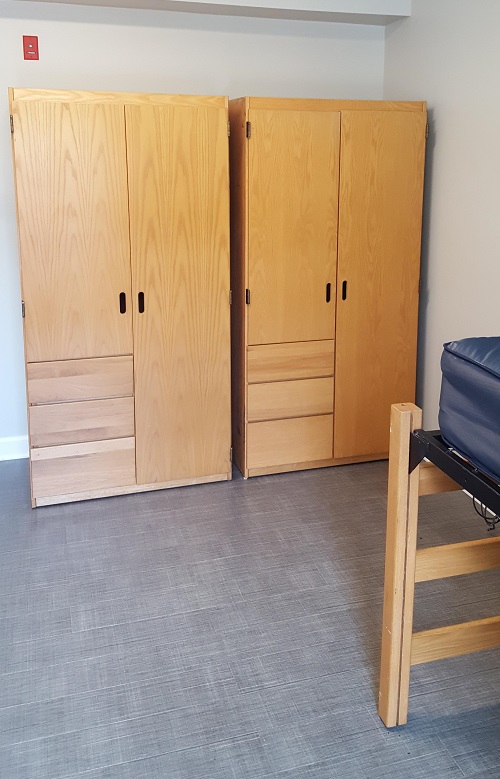 Kitchen:
All apartments have kitchens outfitted with full-size appliances, including a refrigerator, microwave, and electric stove. Items not provided include pots, pans, plates, and cutlery.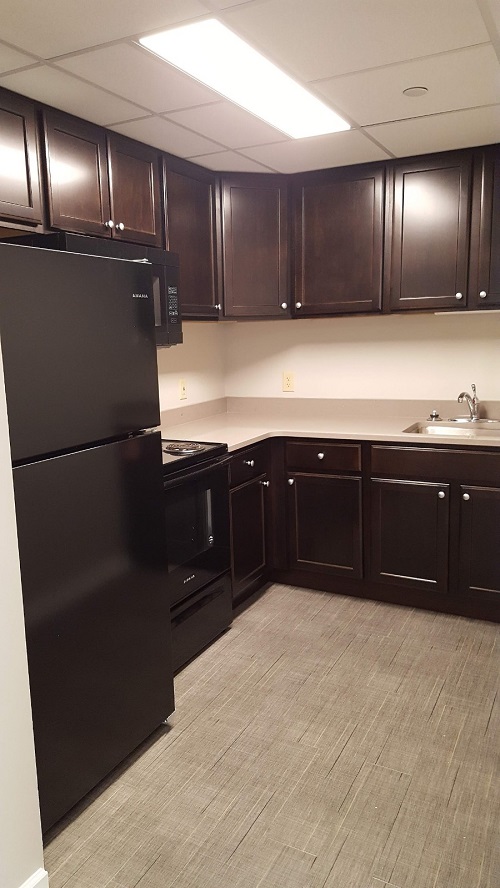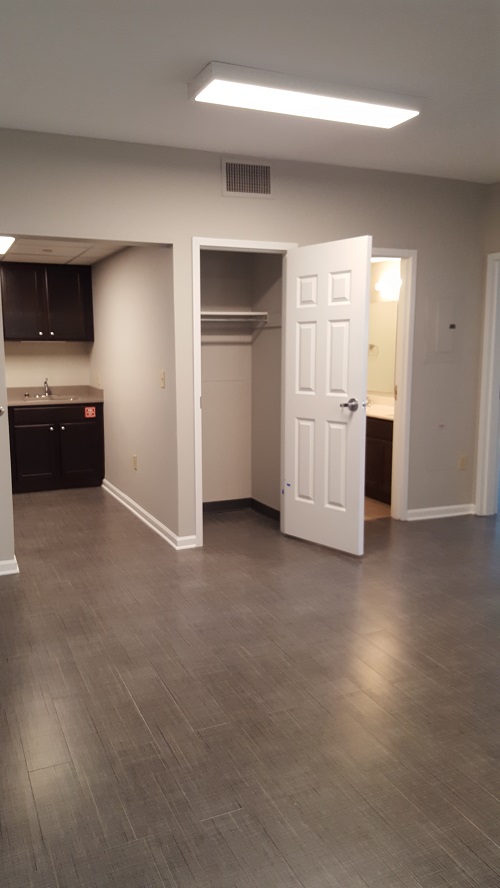 Bathroom:
Individual apartments have one bathroom with their own double sink vanity with full-size shower. Necessities not provided include towels, toiletries, and shower curtain.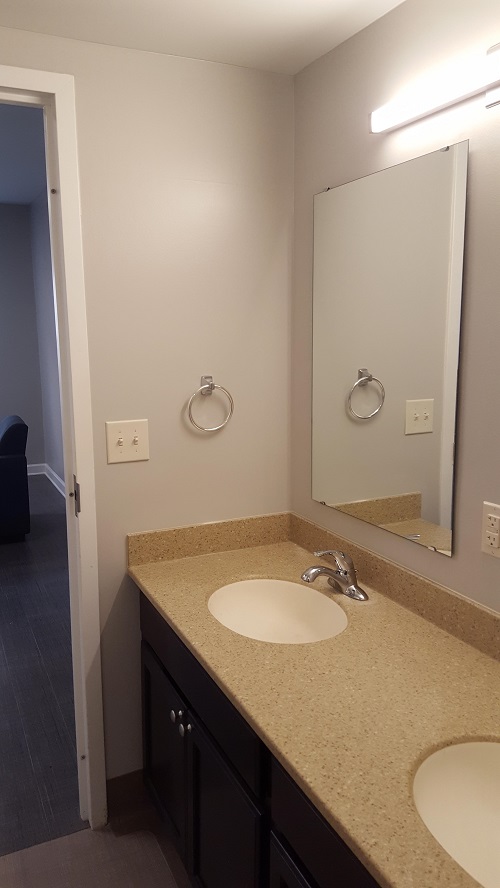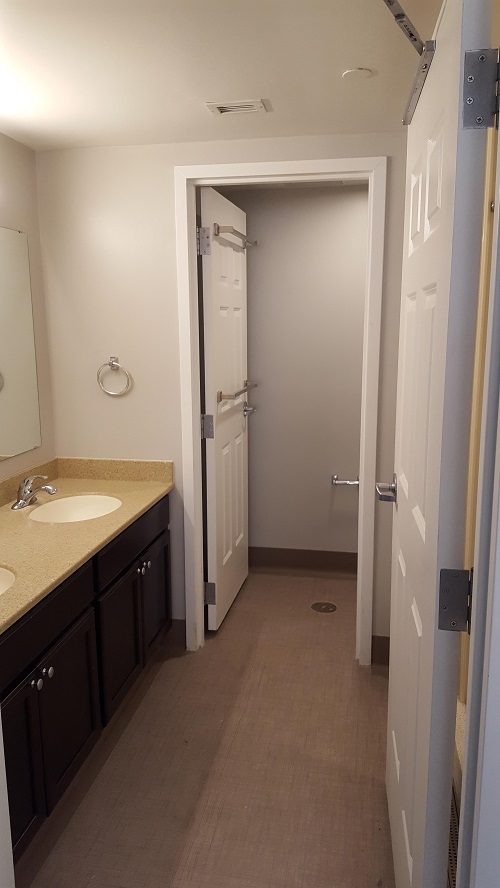 Laundry Room:
Outfitted with full size washers and dryers, the on-site laundry room is conveniently located on the first floor. Coin operated.
 Additional Available On-Campus Services:
Transportation:
Uber / Lyft / Bus / Train / Airport
Conveniently located within minutes of Lancaster, Hershey, Harrisburg, and York, transportation options are many, including Harrisburg International Airport and Amtrak services just a short distance away.
Local Attractions:
Masonic Village - 5 miles
Hershey - 12 miles
Lancaster - 20 miles
York - 30 miles
Philadelphia - 94 miles
Baltimore - 76 miles