Lodging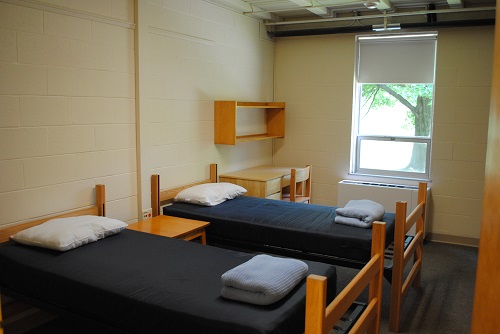 Elizabethtown College offers our summer guests comfortable accommodations in several of our residence halls or campus apartments and townhouses. Rooms are outfitted with beds, desks and closet space. Residence halls offer common lounges and kitchen areas, while the apartments include kitchen facilities within each unit. Our housing units are safe and secure. 
All of our overnight accommodations come standard with one blanket, one pillow, travel soap bar, cups, and trash bag included in the lodging price. For an additional fee, linens and towels may be requested. Please see Rates, Booking, and Billing for more information.
The available summer housing options, including how many each can accommodate, are listed below. More information on our summer lodging options can be viewed by visiting the College's Community Living pages for these facilities:
Our staff will work with you to find the best fit for your group. We hope you enjoy your stay!