Vera Hackman Apartments
Built in 2000, the Vera H. Hackman Apartment complex was opened in the Fall of 2000 for Junior and Senior students. Known as Hackman North and South, the complex is divided into two separate buildings. Each three-story structure, has 23 four-person apartments. Each apartment has two bedrooms, a full kitchen and bath, and furnished living and dining rooms.
Hackman North and South have their own common laundry facilities. There is a picnic space in the grassy area in front of Hackman with community charcoal grills and picnic tables. The building is air conditioned through a central HVAC system. Each room is equipped with high speed internet access.
Adulting Events (Spring 2019)
The Office of Residence Life is hosting a few adulting events in April 2019 to promote the development of independent living skills. All of these events will take place on Tuesdays (starting April 9) at 6PM in Hoover 110 and are facilitated by the Dominick DiLoreto. Click here to view the flyer.
April 9 - Personal Finances

Creating budgets, building credit, managing debt

April 16 - Big Purchases

Making big purchases (vehicle, furniture), understanding payment options

April 23 - Apartment Search

Finding a place to live, acclimating to a new community, making friends

April 30 - Vehicles

Vehicle maintenance, changing a tire, checking fluids, finding a mechanic
2019-20 Community Fellows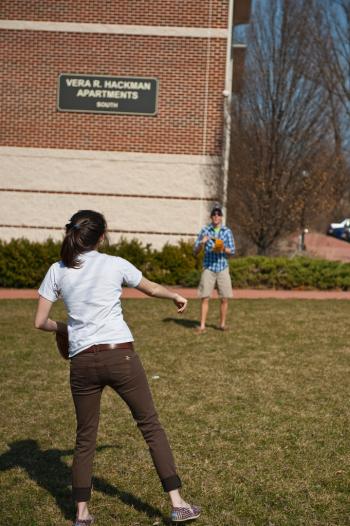 Floor Plans