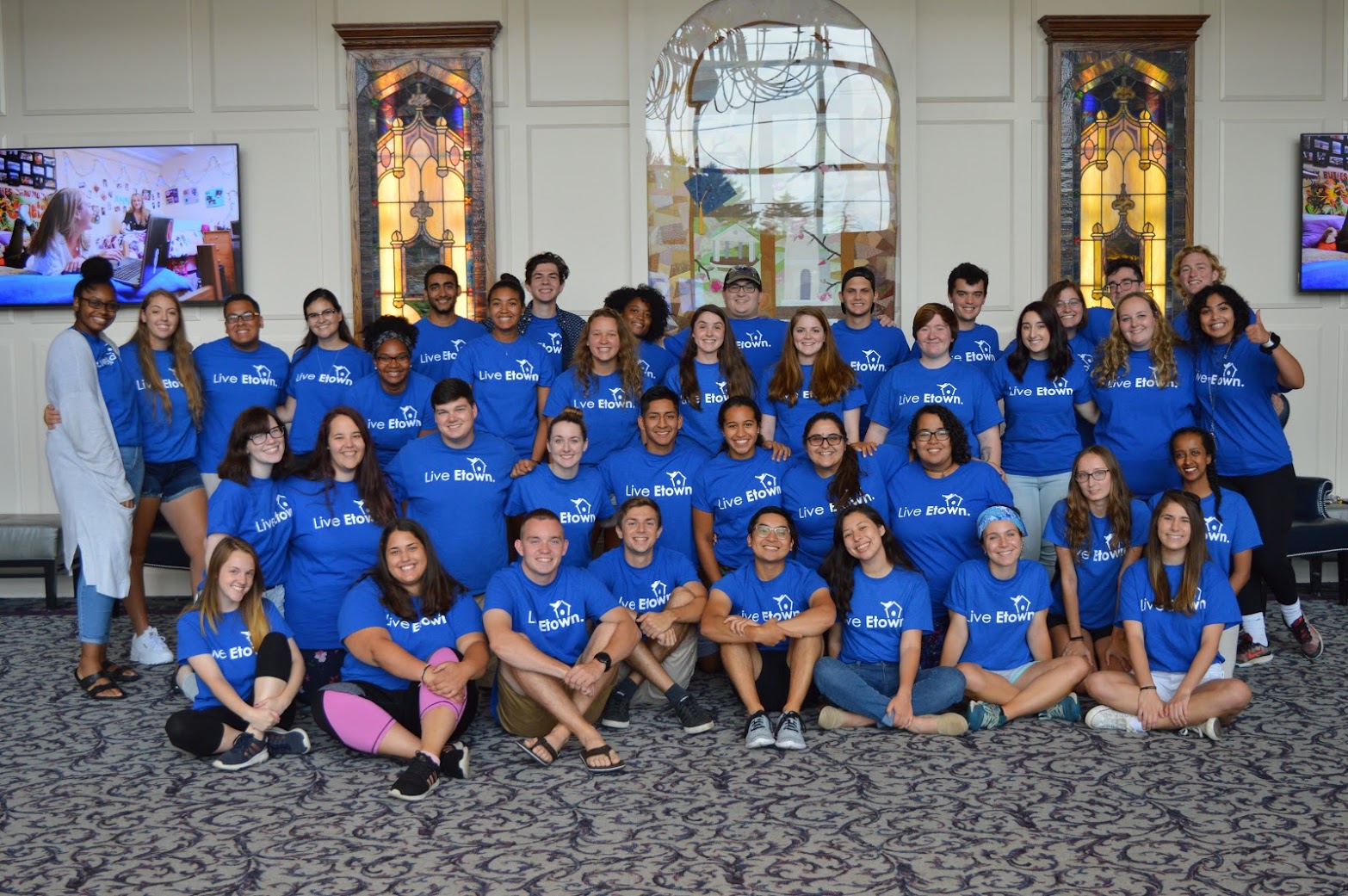 Apply to be a Community Living Student Leader!
Living on campus at Elizabethtown College offers students a place to live, learn, grow, and be a part of a vibrant community! Community Living Student Leaders create vibrant communities, cultivate inclusive communities, foster a sense of belonging, and inspire meaningful learning for all residential students.
Questions about being a Community Living Student Leader (CLSL)? Make sure to review the information and documents below.
Timeline
Applications will open up in fall 2020
Strengths Day - January 2021
Strengths Day is an session where all applicants work together in small teams to complete a variety of problem-solving activities. CFs and RAs facilitate the activities and then lead a debriefing discussing after each activity where all applicants discuss their personal strengths and the strengths of others. 
Interested in learning more about your strengths? Follow this link to check out out strengths-based resources on campus: https://www.etown.edu/programs/strengths/!
Individual Interviews - January 2021 (applicant will be assigned one date/time for the interview)
Each applicant will have an opportunity to meet with professional and student staff members to discuss their ambitions, strengths, and candidacy regarding the Community Fellow and/or Resident Assistant position. These interviews typically last 45 minutes. Interview topics will be shared with applicants closer to the time of the interview.
Notification - February 2021
This notification precedes the housing selection process by a few weeks so that students can make informed decisions about their housing for the 2021-2022 academic year.
Resident Assistants
RAs are diverse and dedicated community leaders who work from their strengths to support, engage, and empower residential students. RAs receive training before the start of each semester and during the academic year to enhance their skills in order to be knowledgeable resources for all students. Students working as Resident Assistants dedicate 15-20 hours each week to the responsibilities of the position. Each RA must maintain a cumulative and semester GPA of a 2.5 or higher, maintain good standing with the Office of Student Rights & Responsibilities, keep other employment limited to 10 hours per week, and spend at least 10 hours per week in their residential community. Compensation for being an RA includes a room waiver and annual stipend ($900 for a new RA) paid out biweekly.
Community Living Internship
If you are interested in exploring higher education or student life we invite you to connect with us about developing an internship that meets your needs and your curiosity.  
Community Living Student Assistant
If you are looking for experience with critical thinking, communication, customer service, organization and a dash of student life this position is for you. You welcome visitors, answer phone and email, and help the Community Living team with projects, assessment, and annual events.