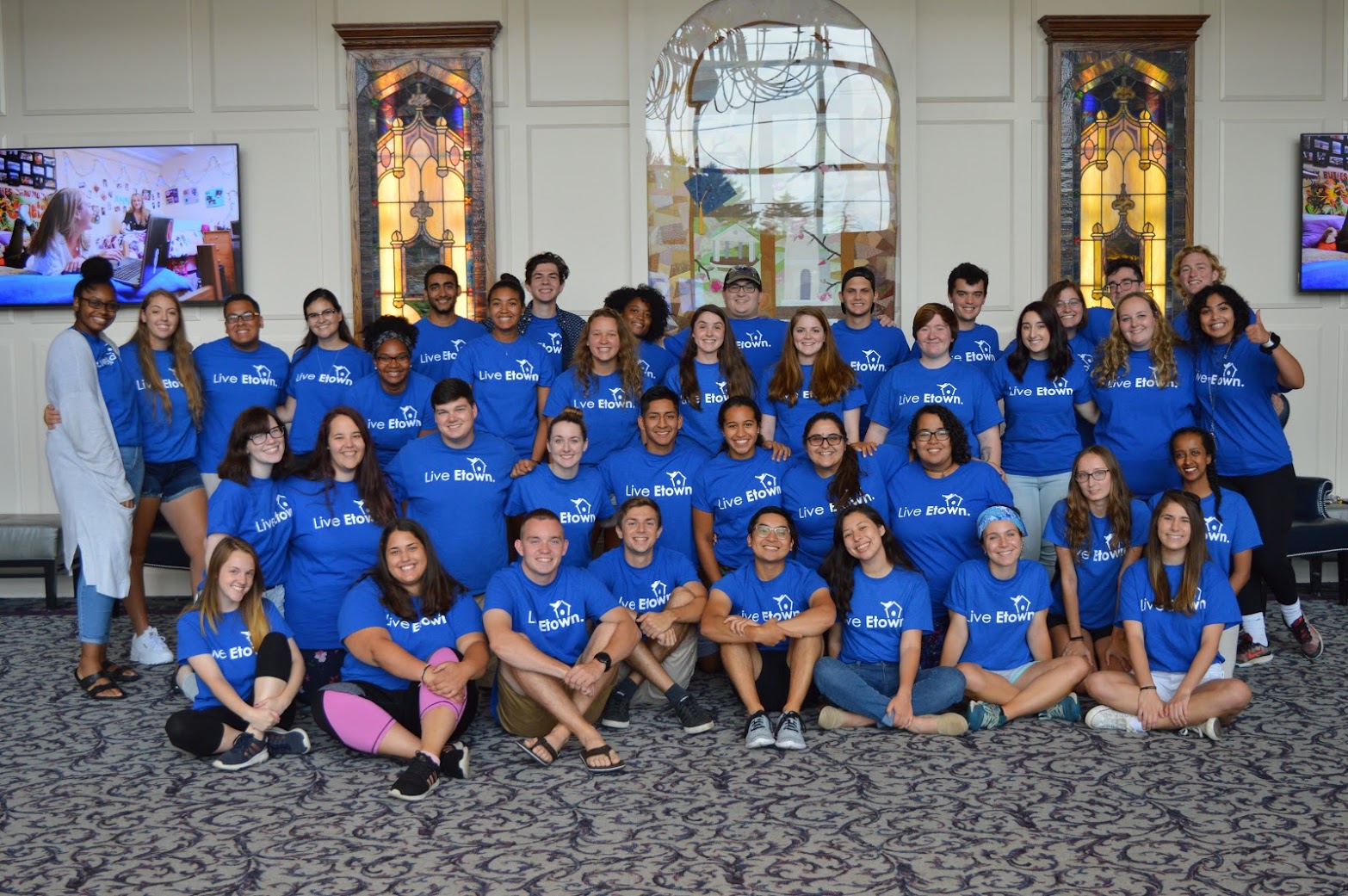 Apply to be a Resident Assistant (RA)!
Living on campus at Elizabethtown College offers students a place to live, learn, grow, and be a part of a vibrant community. RAs create vibrant communities, cultivate inclusive communities, foster a sense of belonging, and inspire meaningful learning for all residential students.
Questions about being an RA? Make sure to review the information and documents below.
Resident Assistants
Resident Assistants (RAs) are diverse and dedicated community leaders who work from their strengths to support, engage, and empower residential students. RAs receive training before the start of each semester and during the academic year to enhance their skills in order to be knowledgeable resources for all students. Students working as Resident Assistants dedicate 15-20 hours each week to the responsibilities of the position. Each RA must maintain a cumulative and semester GPA of a 2.5 or higher, maintain good standing with the Office of Student Rights & Responsibilities, keep other employment limited to 10 hours per week, and spend at least 10 hours per week in their residential community. Compensation for being an RA includes a room waiver and annual stipend paid out biweekly.
The Resident Assistant application for the 2022-2023 academic year is now open! Apply here.
Please email Assistant Director Gabbie Reed (reedg@etown.edu) with any questions pertaining to the RA Selection and Hiring process.