Brinser Residence Hall
Who to Contact

Gene Thomas, Area Coordinator
History
Brinser opened in 1965 as a men's dormitory and named in honor of David E. Brinser (1924) & Sadie M. Brinser.
General Information
Brinser is home to about 109 students in a setting of suites, triples, singles, and doubles. The building houses students from all cohorts. Brinser is a co-ed building, with men and women on separate floors. Most rooms in the building have a unique "L" shape. The building features a lounge on the first floor, as well as a kitchen and laundry facilities. The building is located next to the BSC (Baugher Student Center).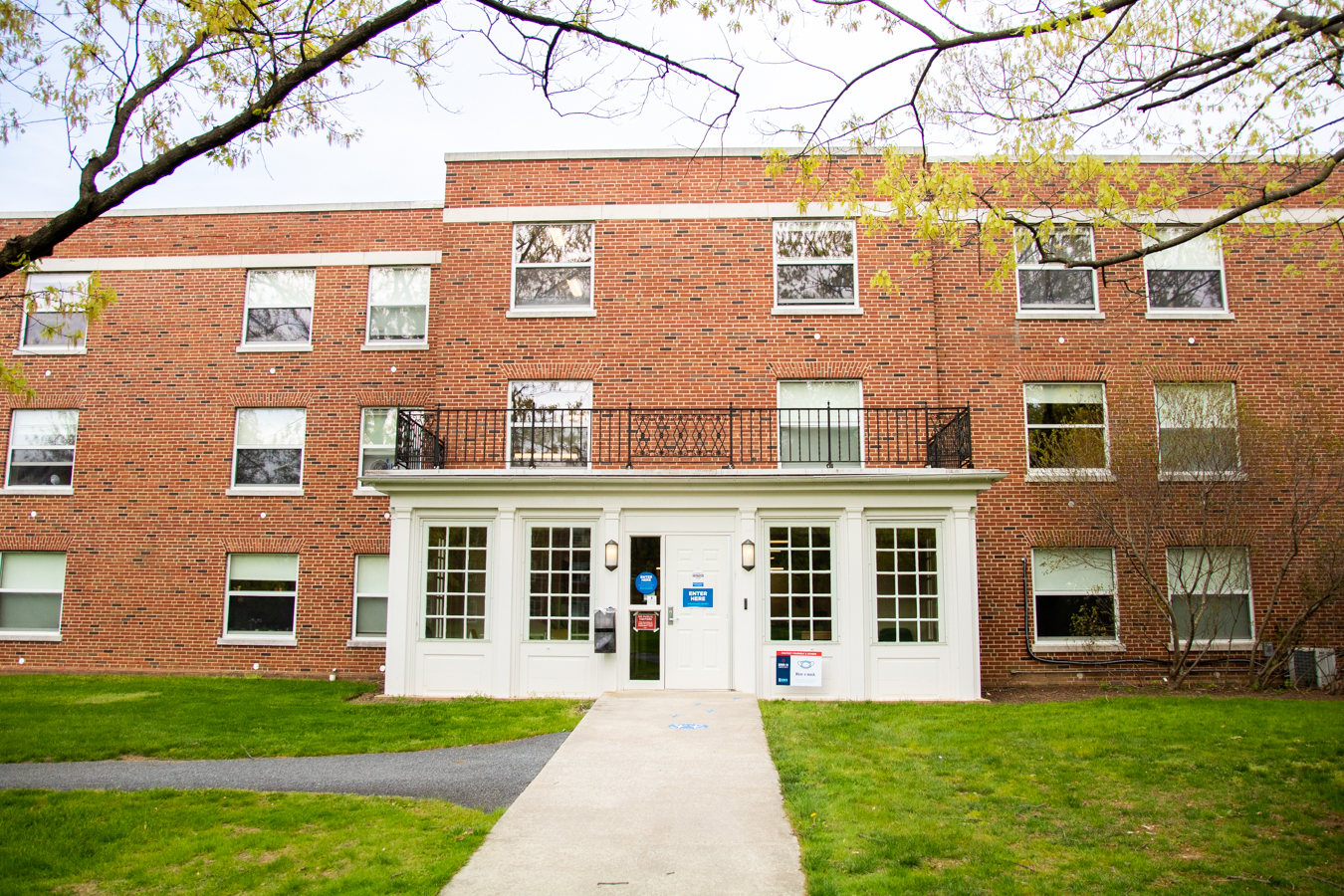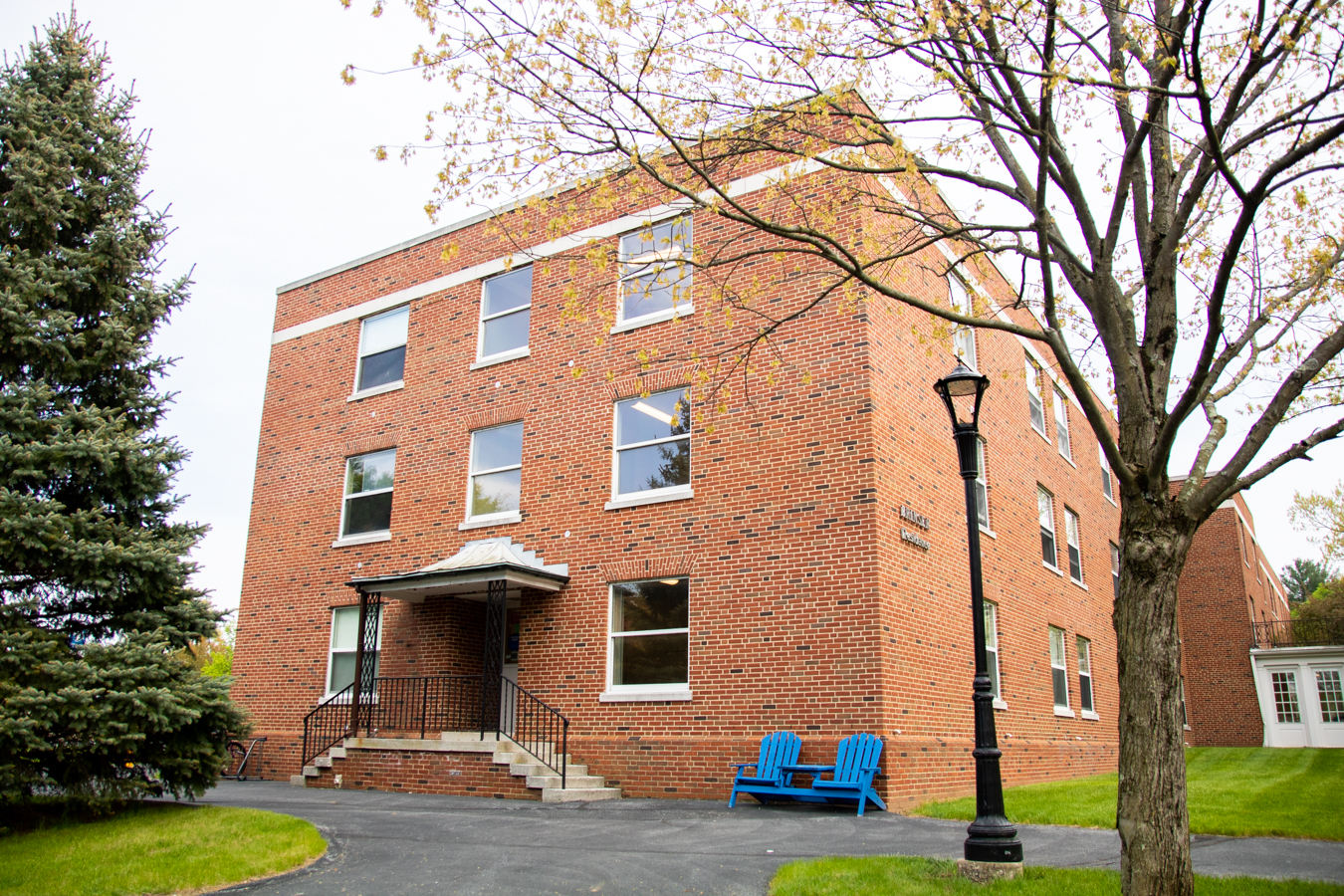 Building Information
Walls: Cinderblock
Floors: Vinyl flooring in rooms, carpet in hallways
Furniture: Each student will have a twin bed that can be adjusted for height, a dresser, a desk and desk chair, and a wardrobe.
Windows: All room windows come with a shade. Windows are typically 4'11"wide x 5'2" high or 4'2" wide x 5'2" high.
Air Conditioning: Central HVAC system (2 pipe)
Kitchen Facilities: Communal kitchen located on the first floor, including sink, refrigerator/freezer, & stove/oven
Bathroom Information:  Traditional, communal style bathrooms that include sinks, toilets, and showers.
Laundry Facilities:  Located on the first floor. There is no additional cost for laundry during the academic year.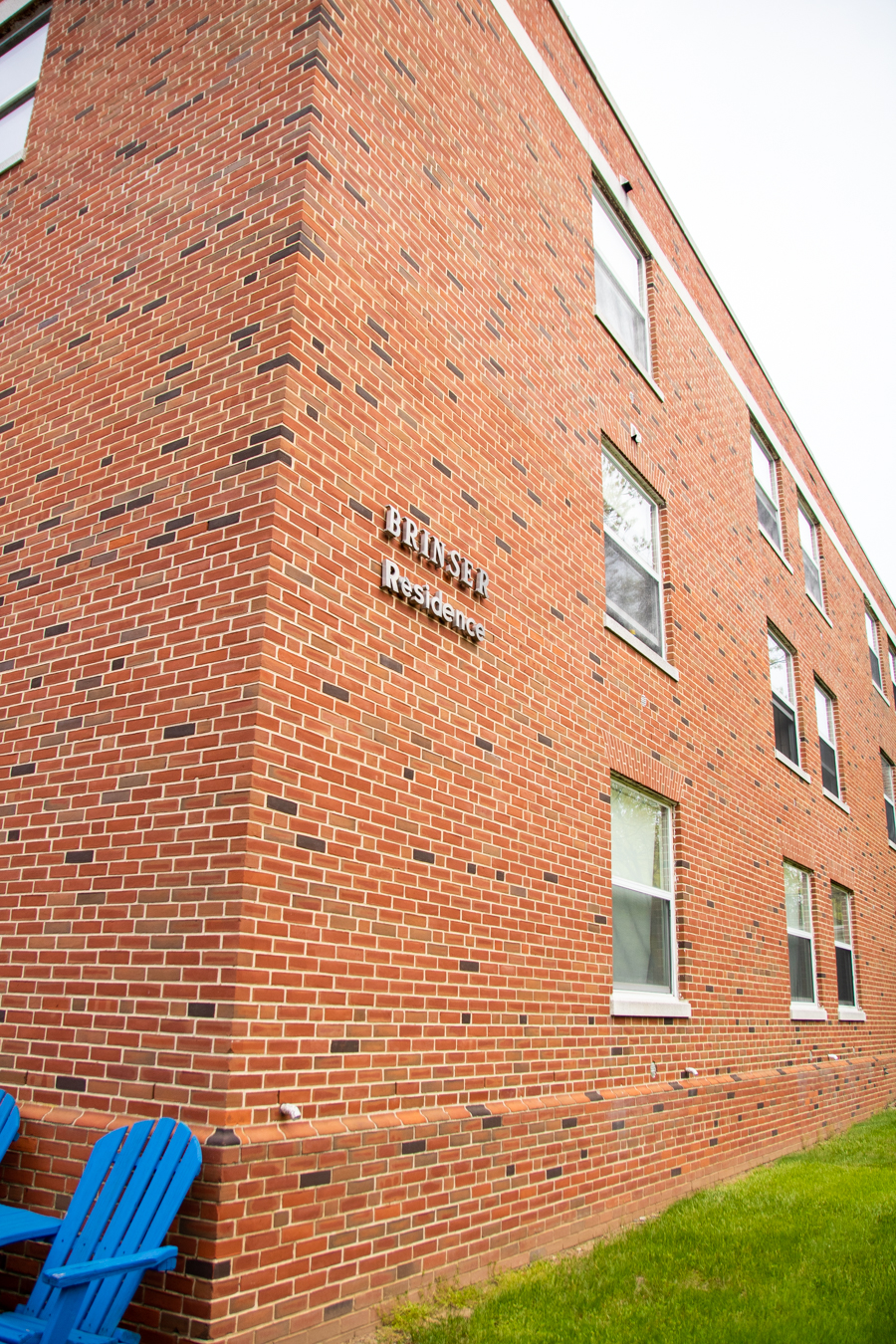 Renovations
Summer 2020

new flooring, paint, carpet, lighting, and full bathroom remodels.
The 1st floor also renovated the RA office into an ADA restroom.