Vera Hackman Apartments
Built in 2000, the Vera H. Hackman Apartment complex was opened in the Fall of 2000 for junior and senior students. Known as Hackman North and South, the complex is divided into two separate buildings. Each three-story structure, has 23 four-person apartments that include bedroom furniture, furnished living and dining rooms, and a bathroom.
Hackman North and South have their own common laundry facilities. There is a picnic space in the grassy area in front of Hackman with community charcoal grills and picnic tables. The building is air conditioned through a central HVAC system. Each room is equipped with high speed wireless internet access.
Both Hackman towers are being renovated per the schedule below:
Summer 2019 - HVAC systems in both towers have been replaced.
Fall 2019 - All of the apartments in Hackman North are being refreshed with new flooring, paint, appliances, and cabinetry. Residents living in Hackman South during the fall 2019 semester will move into the newly renovated Hackman North units for the spring 2020 semester.
Spring 2020 - Once all residents have moved to Hackman North, Hackman South will be refreshed with new flooring, paint, appliances, and cabinetry.
Summer 2020 - It is anticipated that Hackman North and South will both be fully open by summer 2020.
Make sure to check out the 360 tours below of our Hackman demonstration unit! Note: the living room furniture in the pictures below is not the furniture that will be in the renovated units.
Assistant Director of Residence Life for Independent Living Experiences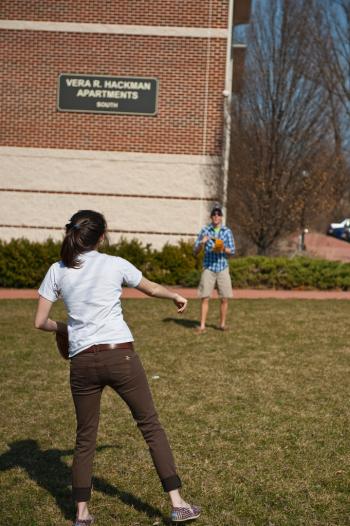 Floor Plans