Vera Hackman Apartments
Who to Contact

Ashley Blake, Area Coordinator
---
History
The Hackman Apartments opened in 2000 and is named in honor of Vera R. Hackman (1925). Vera R. Hackman served as a professor at the College from 1944 to 1973 and dean of women from 1944 to 1968.
General Information
The Vera Hackman Apartments is one of our ILUs (Independent Living Units) and houses about 180 junior and senior students. Known as Hackman North and South, the complex is divided into two separate buildings. Each three-story structure, has 23 four-person apartments that include bedroom furniture, furnished living and dining rooms, a kitchen, and a bathroom. Each complex has a communal laundry facility located on the first floor. There is a picnic space outside of Hackman with community charcoal grills and picnic tables. T
Make sure to check out the 360 tours below of our Hackman demonstration unit! Note: the living room furniture in the pictures below is not the furniture in the renovated units.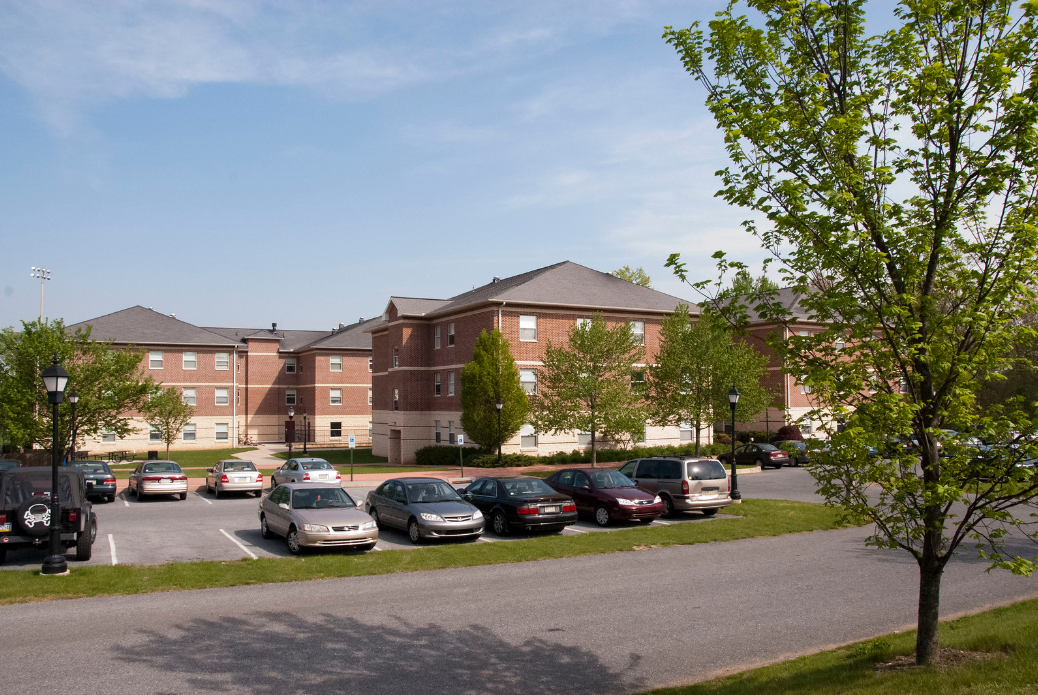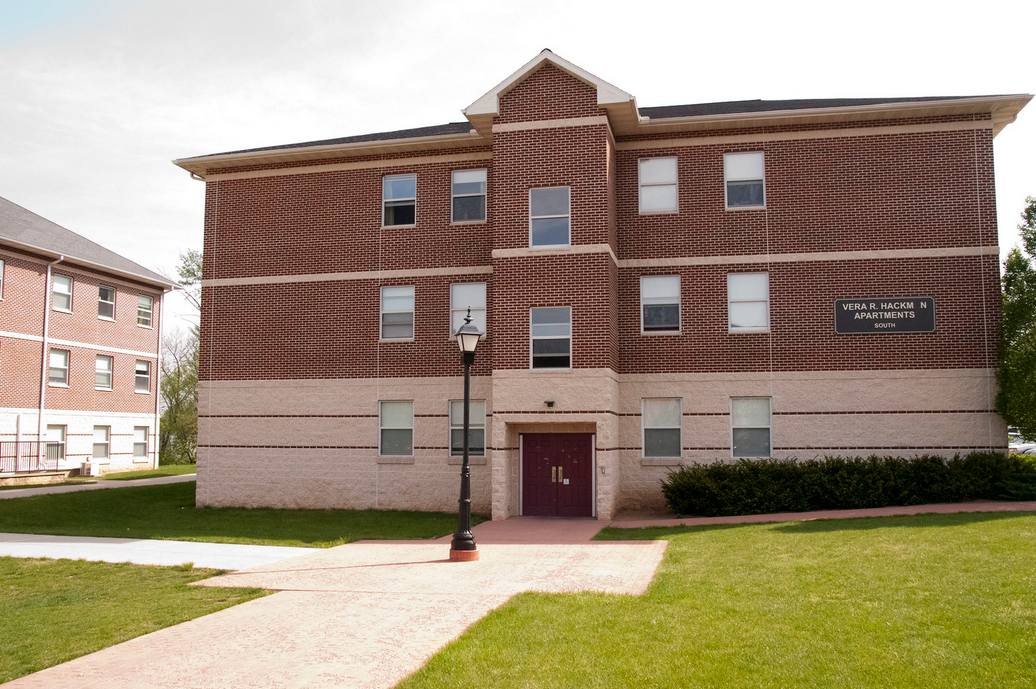 Building Information
Walls: Drywall
Floors: Vinyl flooring in the apartments, vinyl flooring and carpet in the hallways.
Furniture: Each student will have a twin bed, a desk and desk chair, a dresser, and a wardrobe. The common space has a dining table with four chairs and a couch.
Windows: All room windows come with a shade.
Air Conditioning: Central HVAC system (2 pipe).
Kitchen Facilities: Each apartment has a kitchen that includes a sink, a refrigerator/freezer, a stove/oven, and a microwave.
Bathroom Information:  Each apartment will have one or two individual use bathrooms that include sinks, toilets, and showers.
Laundry Facilities:  Located on the first floor of each complex. There is no additional cost for laundry during the academic year.
Renovations
2020
new flooring, paint, appliances, cabinetry, and furniture. 
2019
The HVAC systems in both North and South were replaced.