Meeting & Conference Spaces
Elizabethtown College provides various meeting rooms ranging from private conference rooms to lecture halls. Classrooms are also available for individual conference sessions. Here is a look at some of our available spaces.
Brinser Lecture Room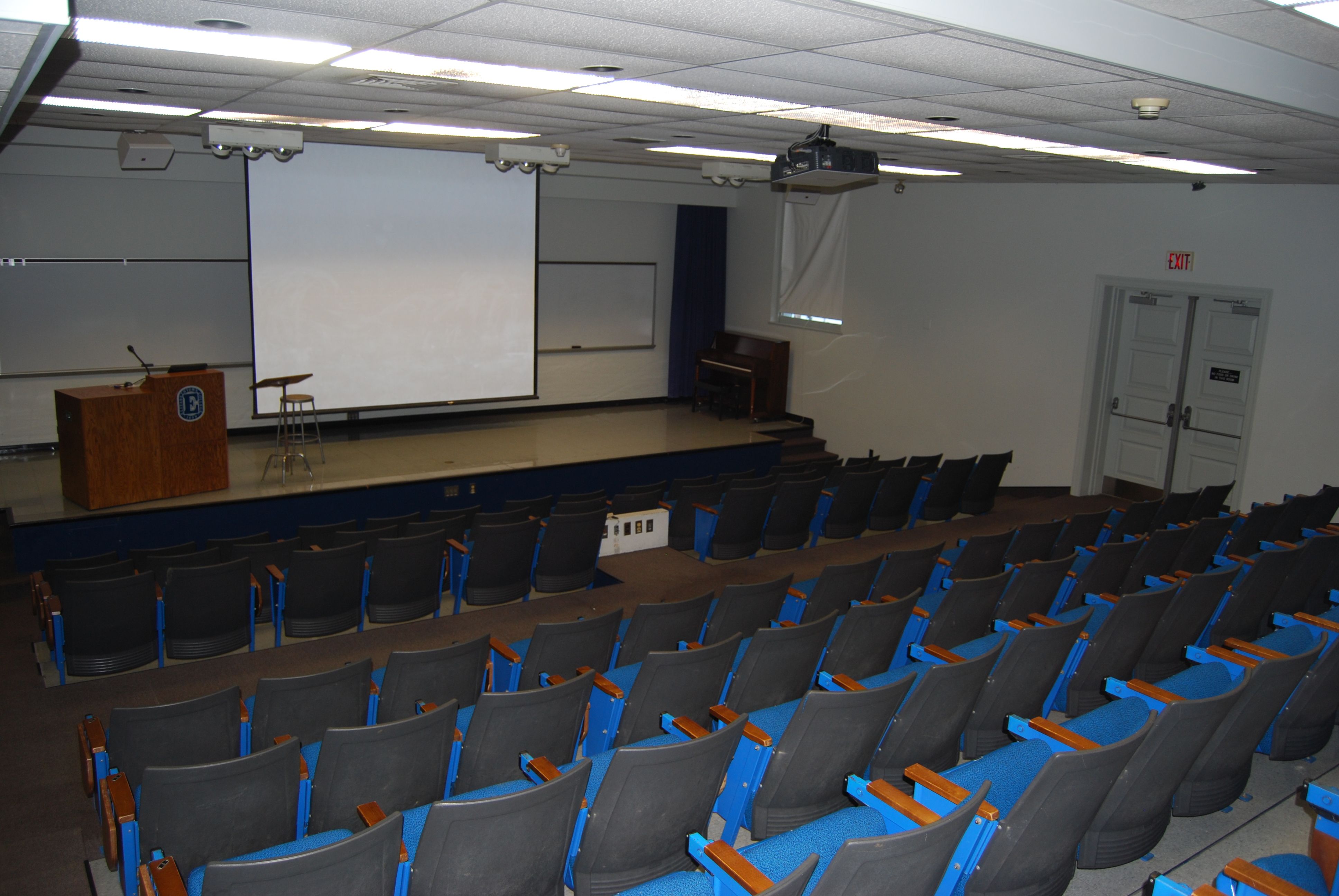 The Brinser Lecture Room, located in the Steinman Center, is a more intimate lecture room fit for a medium to large sized group. More commonly known as the BLR, the lecture room boasts tiered, fixed seating and a stage with a smart podium equipped for network connection and projection capabilities.
(Seats 110)
Gibble Auditorium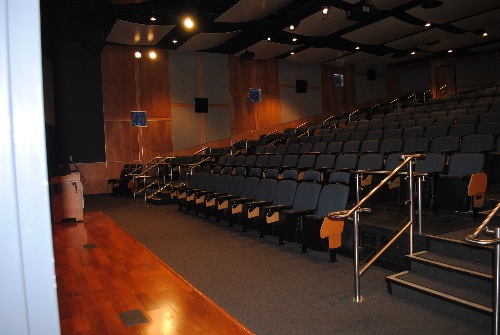 Renovated in 2014, Gibble Auditorium located in Esbenshade Hall is an ideal venue for larger conferences, film showings, or speakers. Graduated seating and a surround sound audio system make presentations enjoyable by all in attendance. The front stage is equipped with a smart podium with computer access, audio and visual hookups, and projection capabilities.
(Seats 300)
Hoover Business Building - Room 212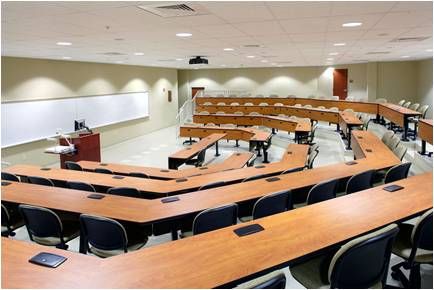 (Seats 96)
The KAV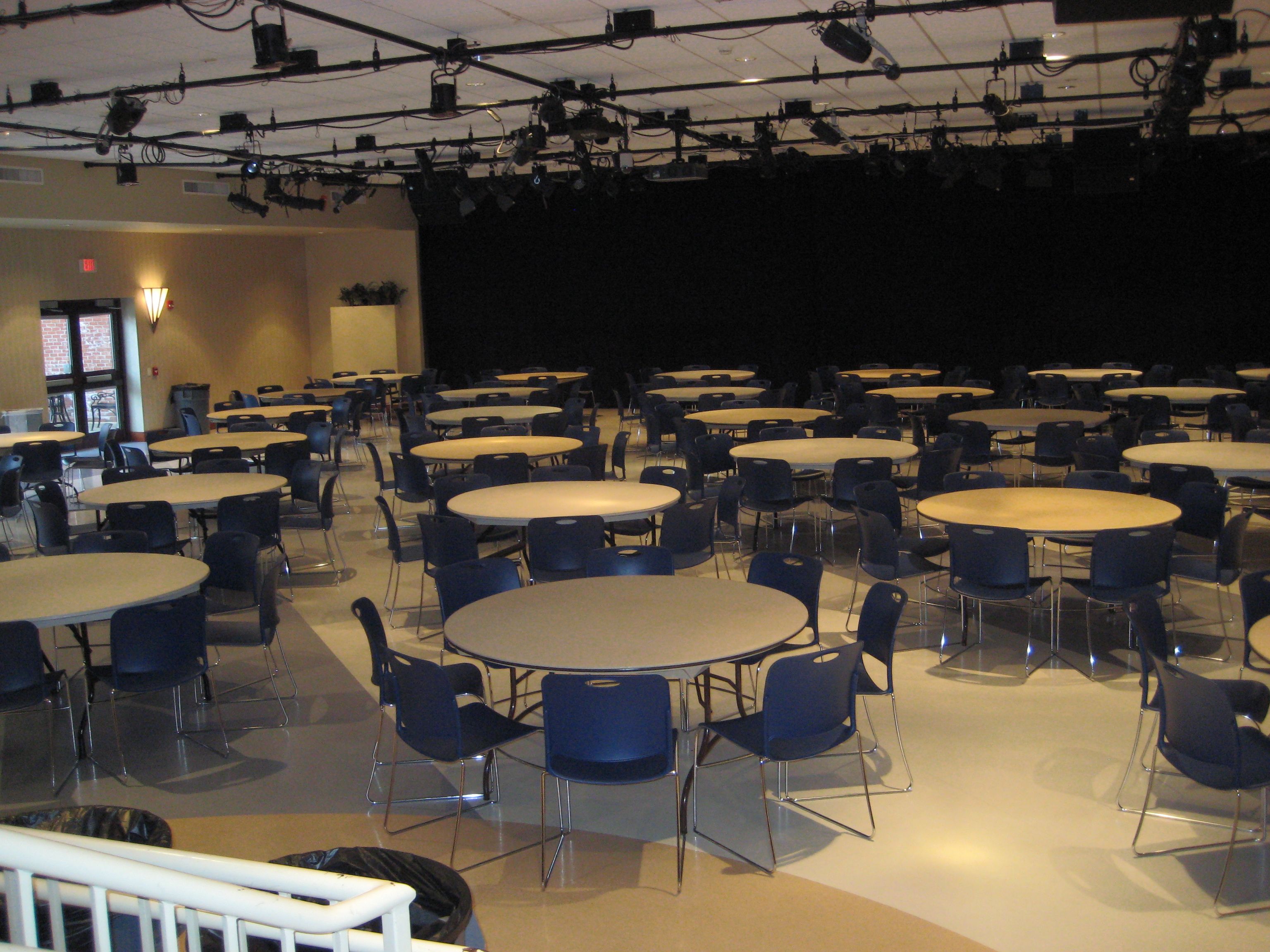 The student center is home to the Koon's Activity Venue, commonly referred to as the KAV. Equipped with state-of-the-art sound, stage lighting, and video projection systems, the KAV is a multipurpose facility utilized for smaller events including large meetings, dances, comedians, banquets and bands. The space is also built to allow for quick customization for individual events as well as easy access for catered events.
(Seats 300)
Leffler Chapel - Various Spaces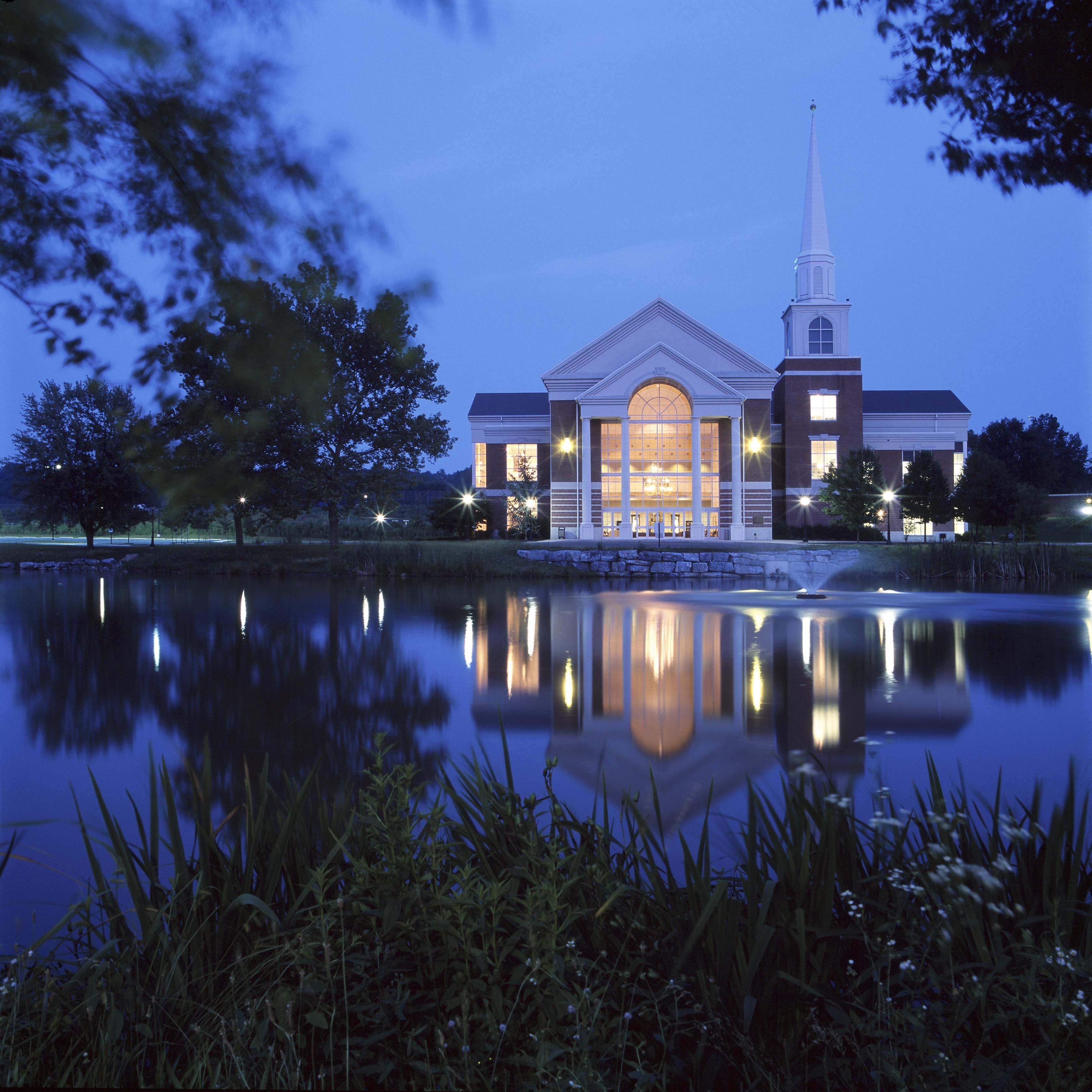 Leffler Chapel serves as the central place of worship for the college. The other primary function of the building is to provide a center for enriching and developing the artistic endeavors of the campus and its surrounding communities. The Chapel supports two art galleries, the McCormick Gallery and the Lyet Gallery; two practice/recital/meeting rooms, the Performance Room and the M&M Mars Room; and Musser Auditorium. The spaces provide an atmosphere for students, faculty, and professionals to present their work.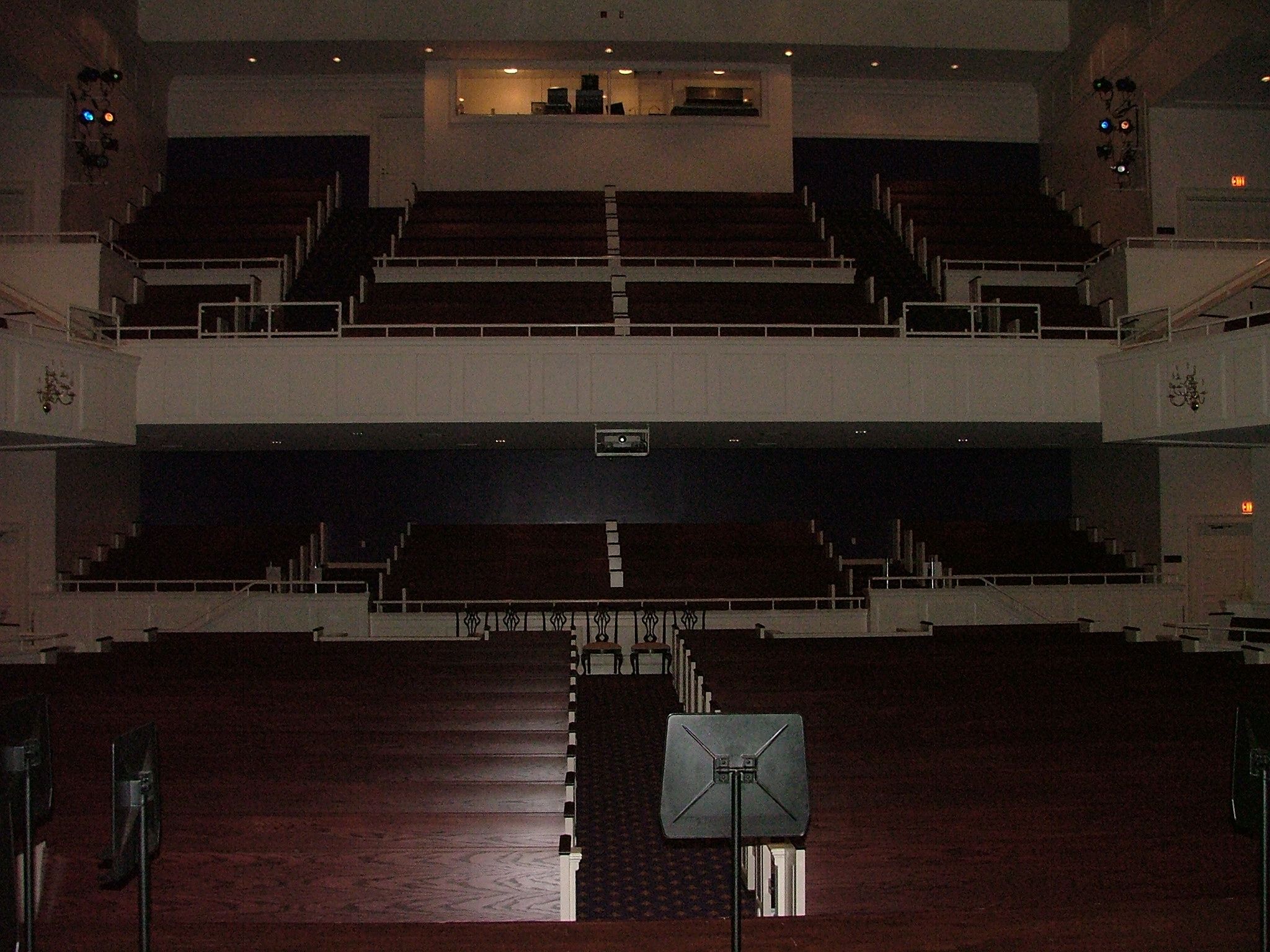 Musser Auditorium (seats 840)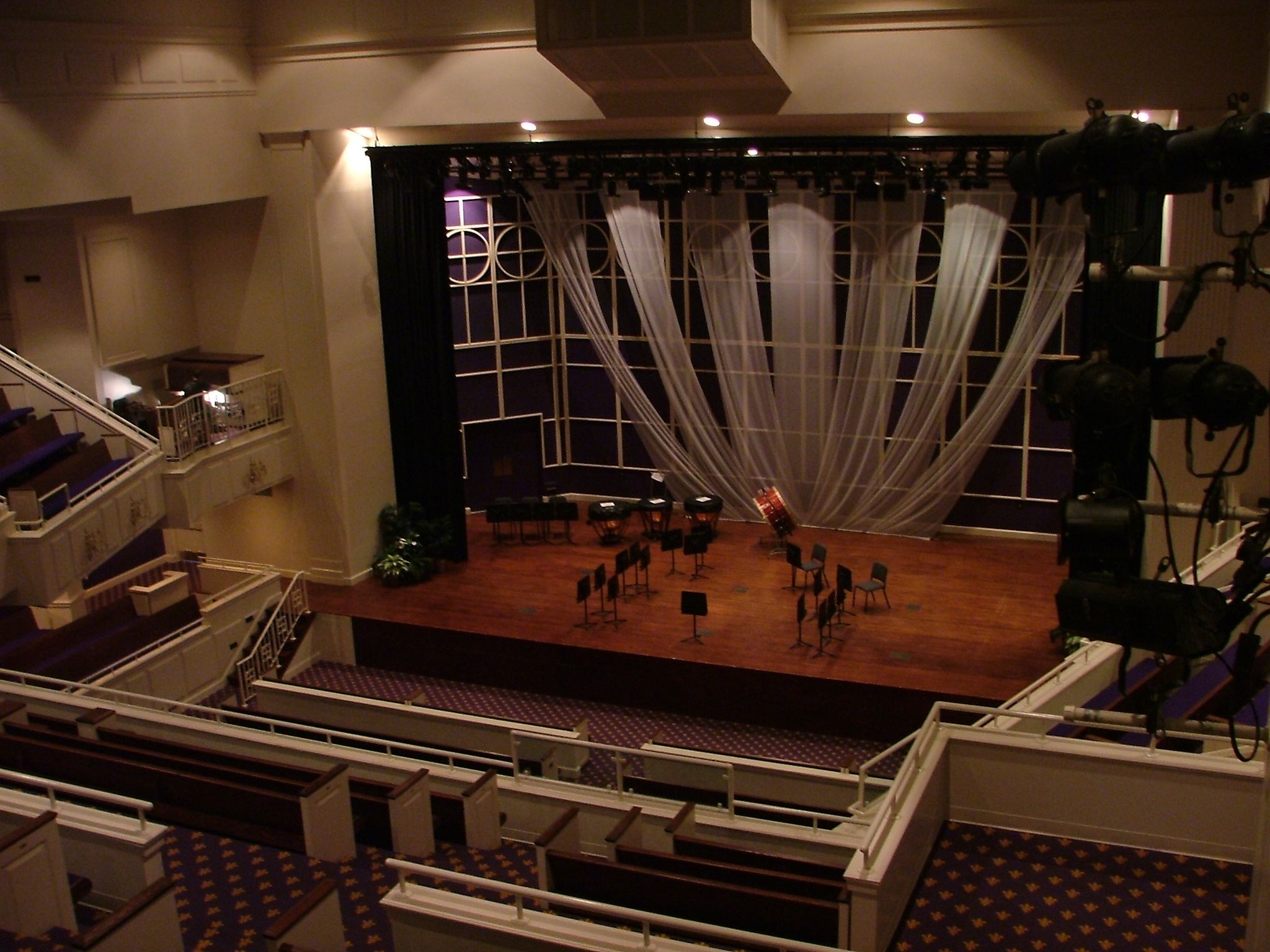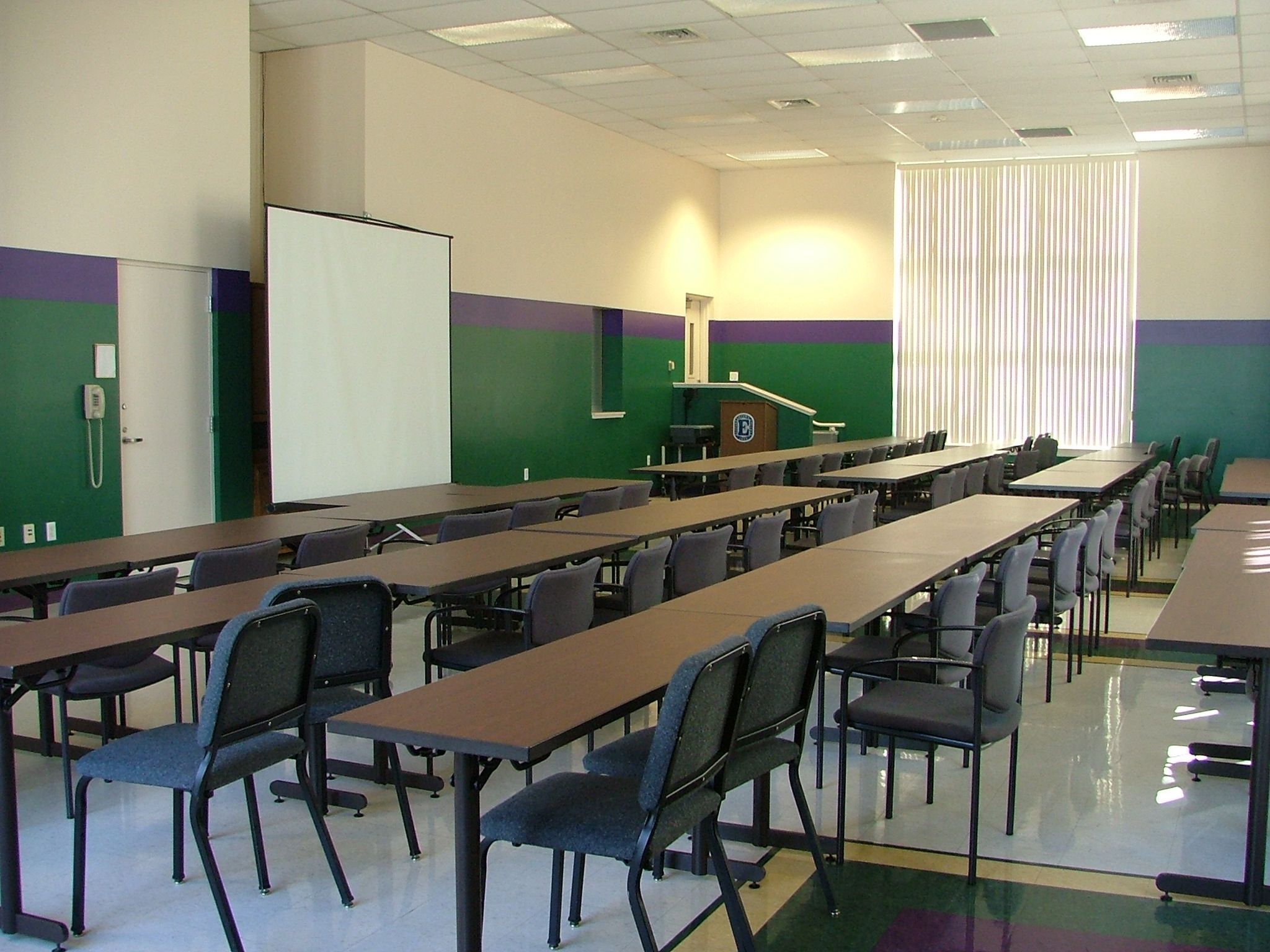 M&M/Mars Room (seats 100)
There are many more spaces at Elizabethtown College that would be a perfect fit for your meeting or conference. Contact our office at 717-361-1481 and we'll work with you to find the right space for your event.
Please, refer to Elizabethtown College's Catering Services for information on catering venues.
Sports Facilities
Elizabethtown College offers a range of sport and recreation facilities for your programs.
Brinser Field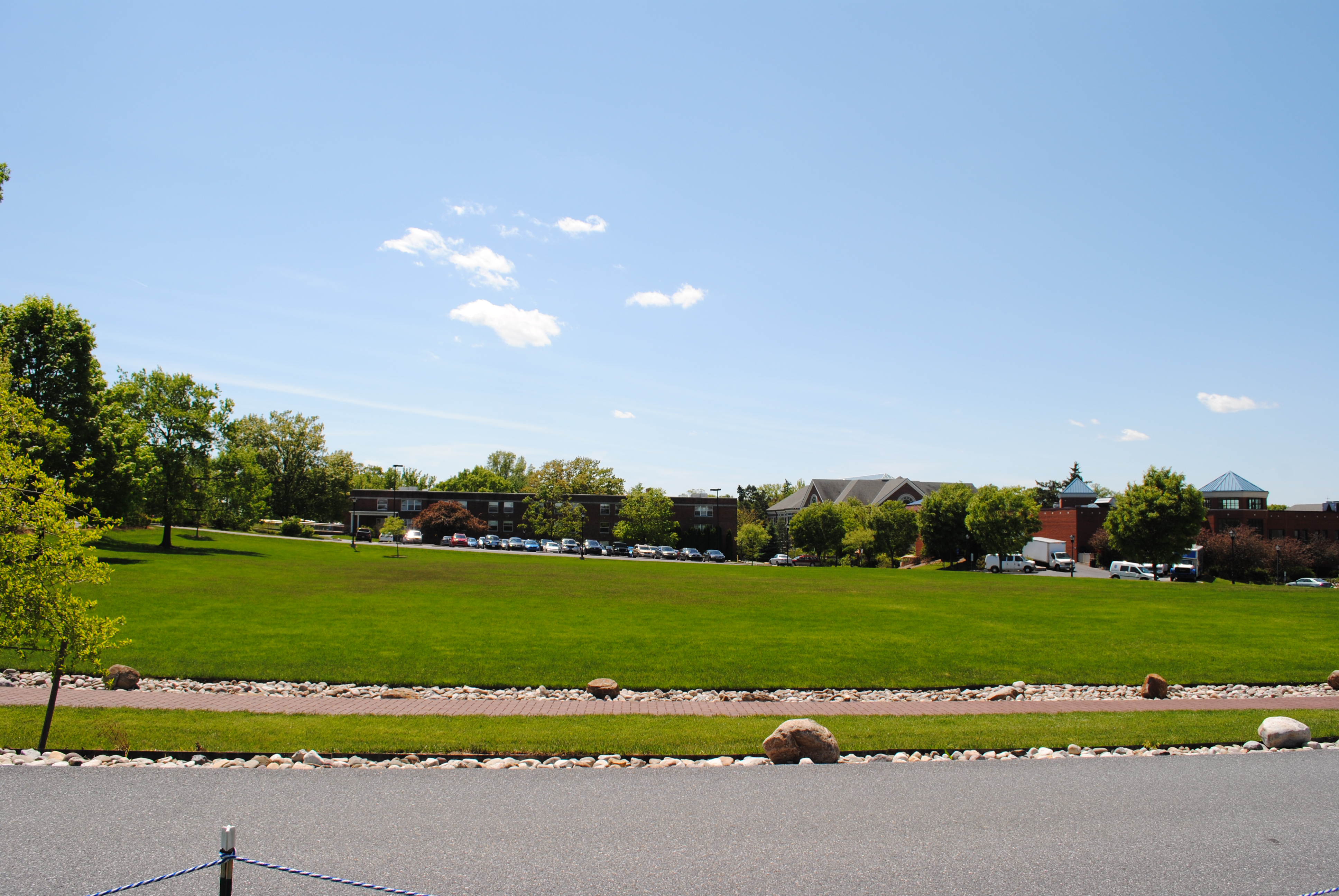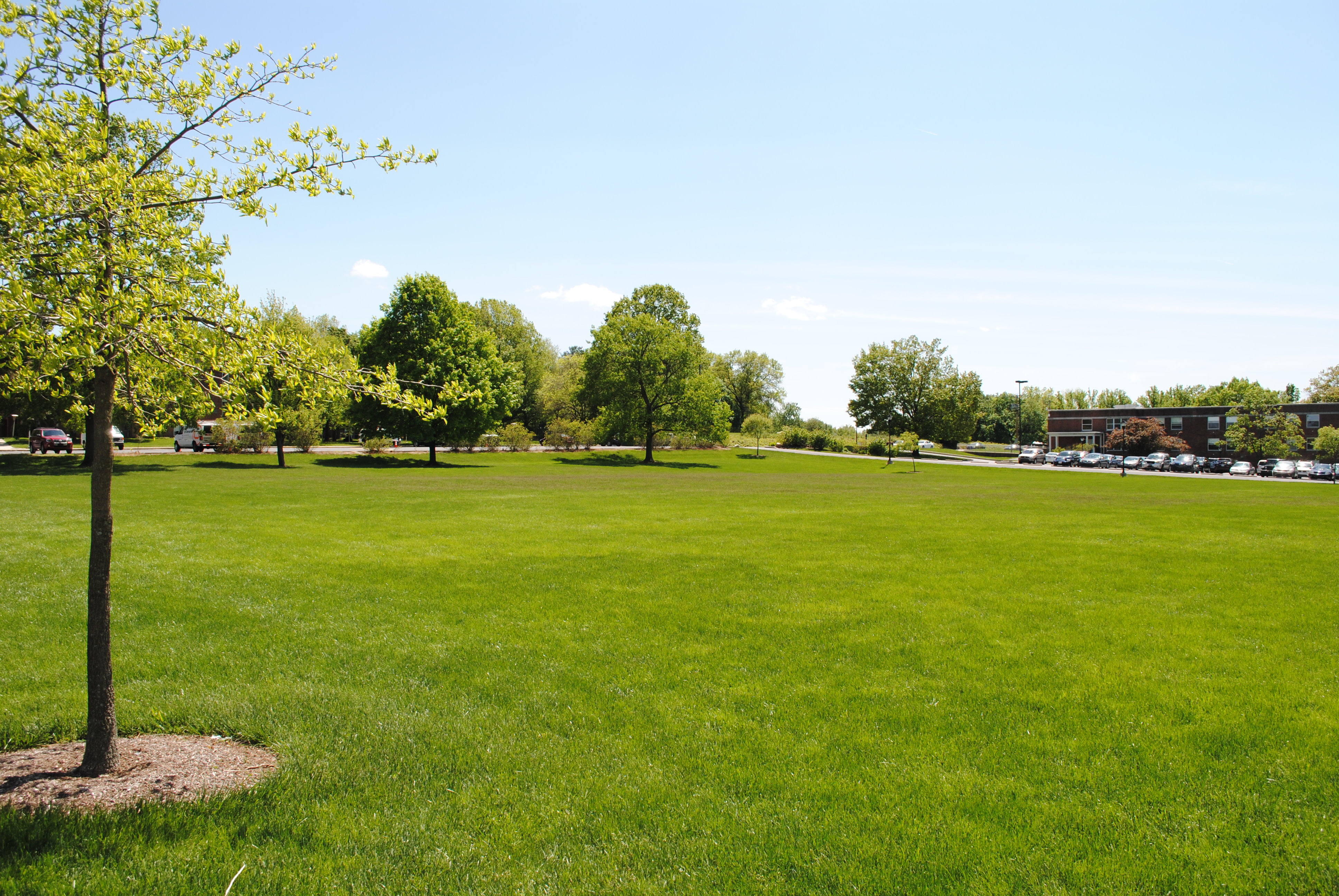 Brinser Field is a large grassy field located next to Wolf Field and the Brossman Commons. Capable of being converted into a Soccer, Lacrosse, or Field Hockey field, Brinser Field is ideal for a number of outdoor activities due to its central location near the Commons, Brinser and Founders residence halls and Thompson Gym.
Elizabethtown College Track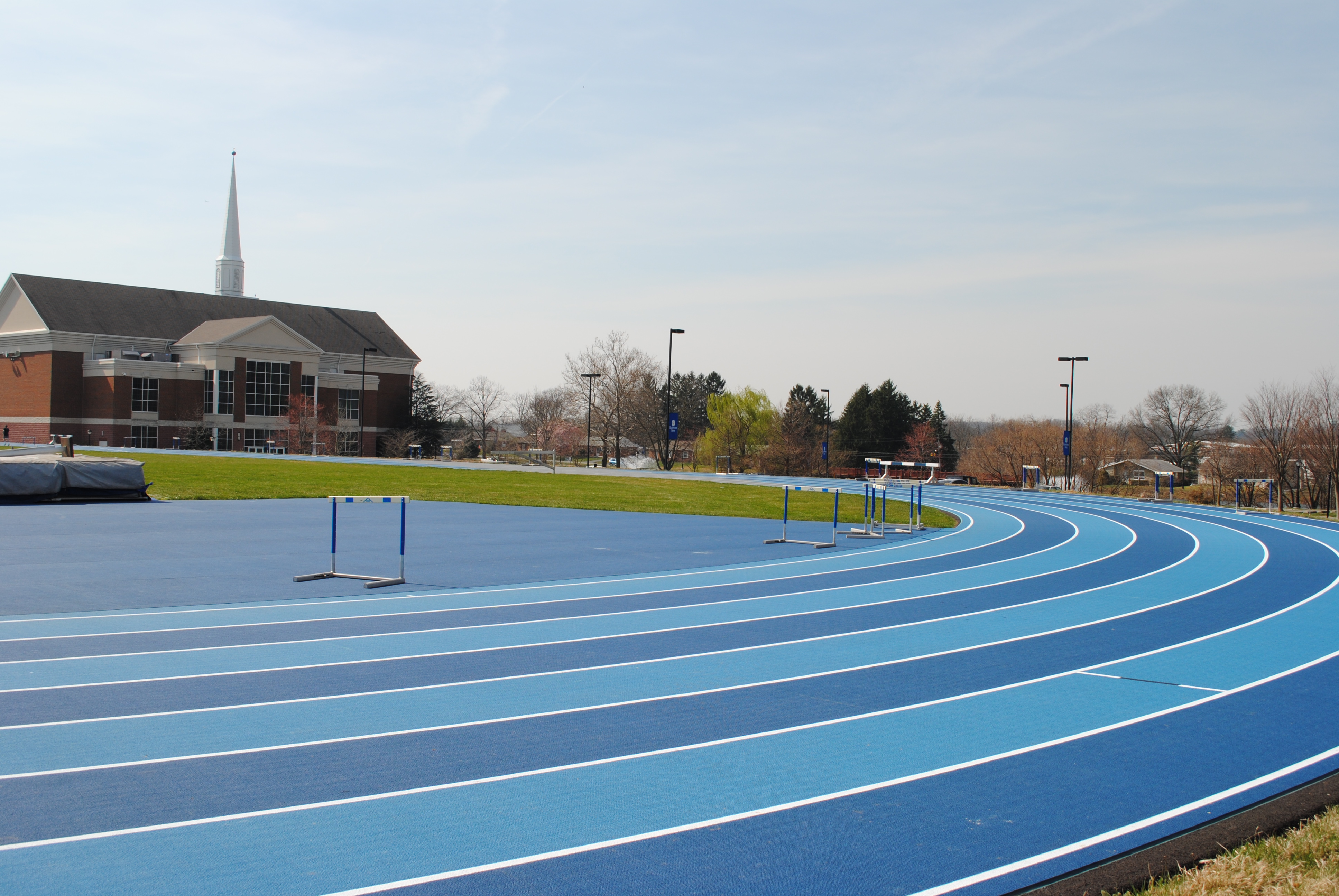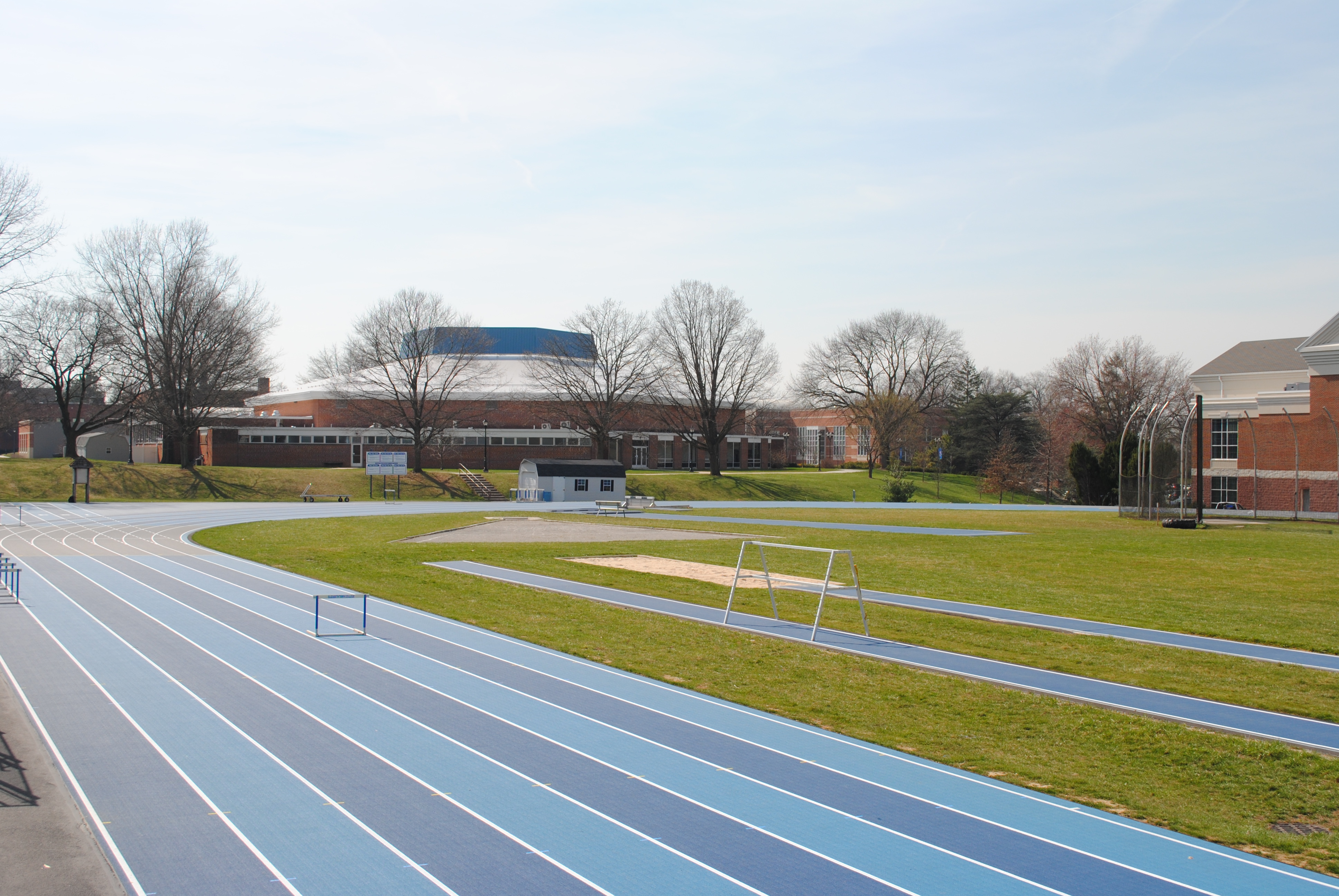 The Elizabethtown College Track is located behind the Leffler Chapel and plays host to Elizabethtown College's Track and Field team. It is ideal for Track and Field events, but the area can also be converted into a Soccer, Lacrosse, or Field Hockey Field.
Kevin Scott Boyd Baseball Stadium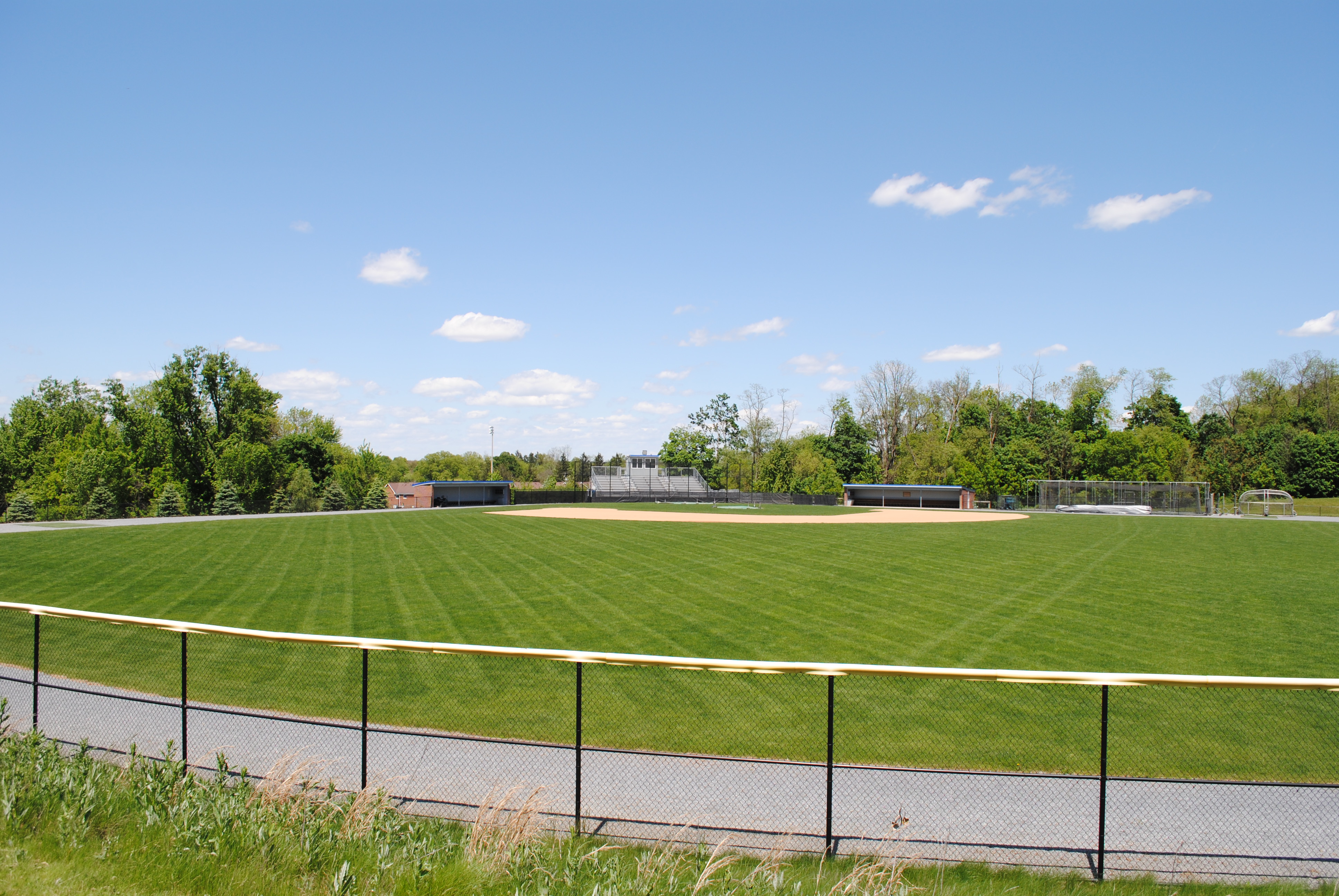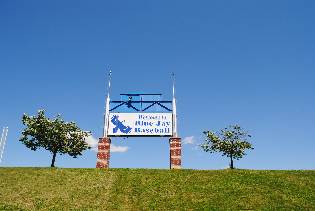 Kevin Scott Boyd Stadium, located near Hackman apartments, is home to Elizabethtown's Division III baseball team. Completed in 2004, it features a state-of-the-art scoring system and a well cared for playing field. Boyd Stadium is only available for the use of official baseball teams and tournaments.
Practice Fields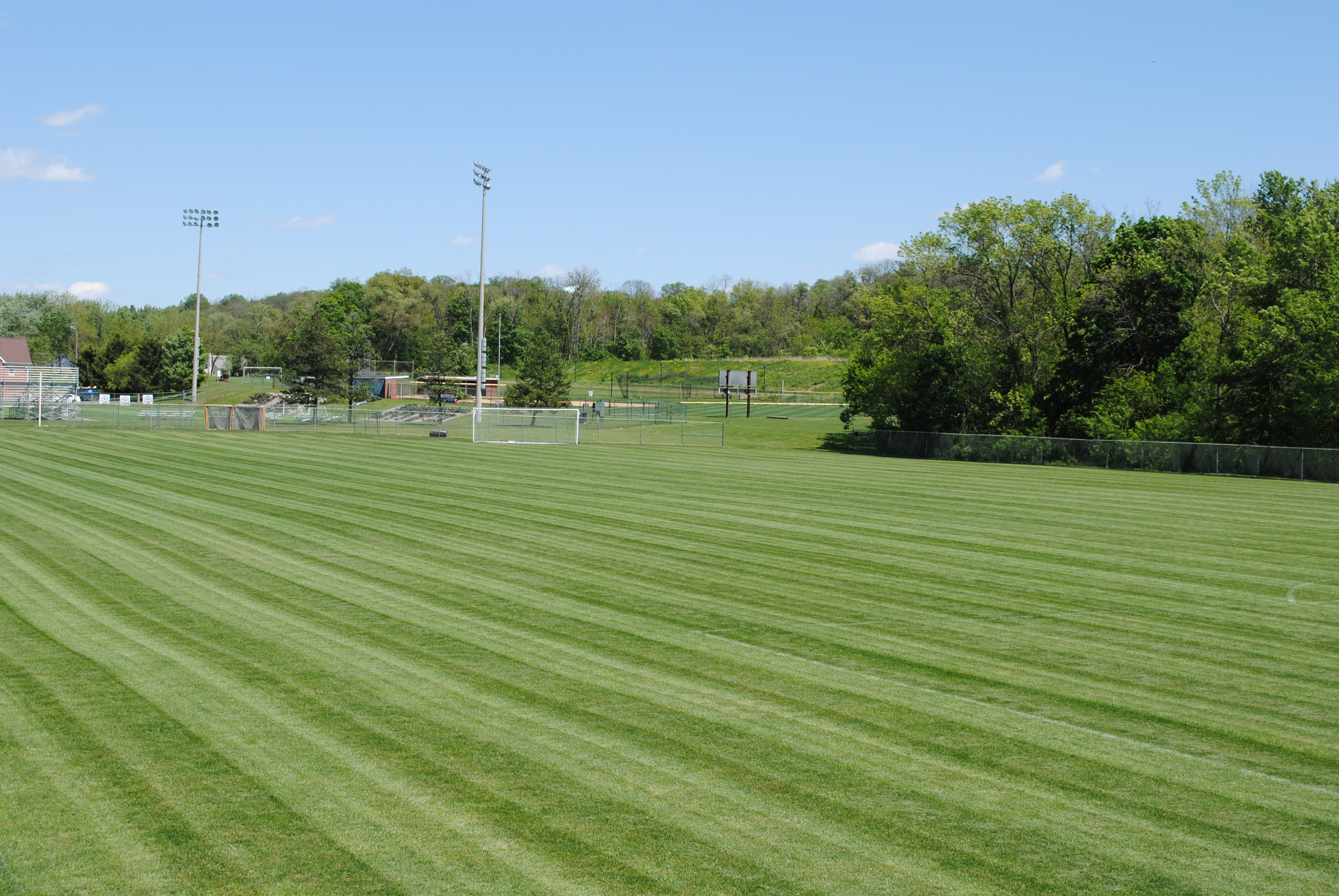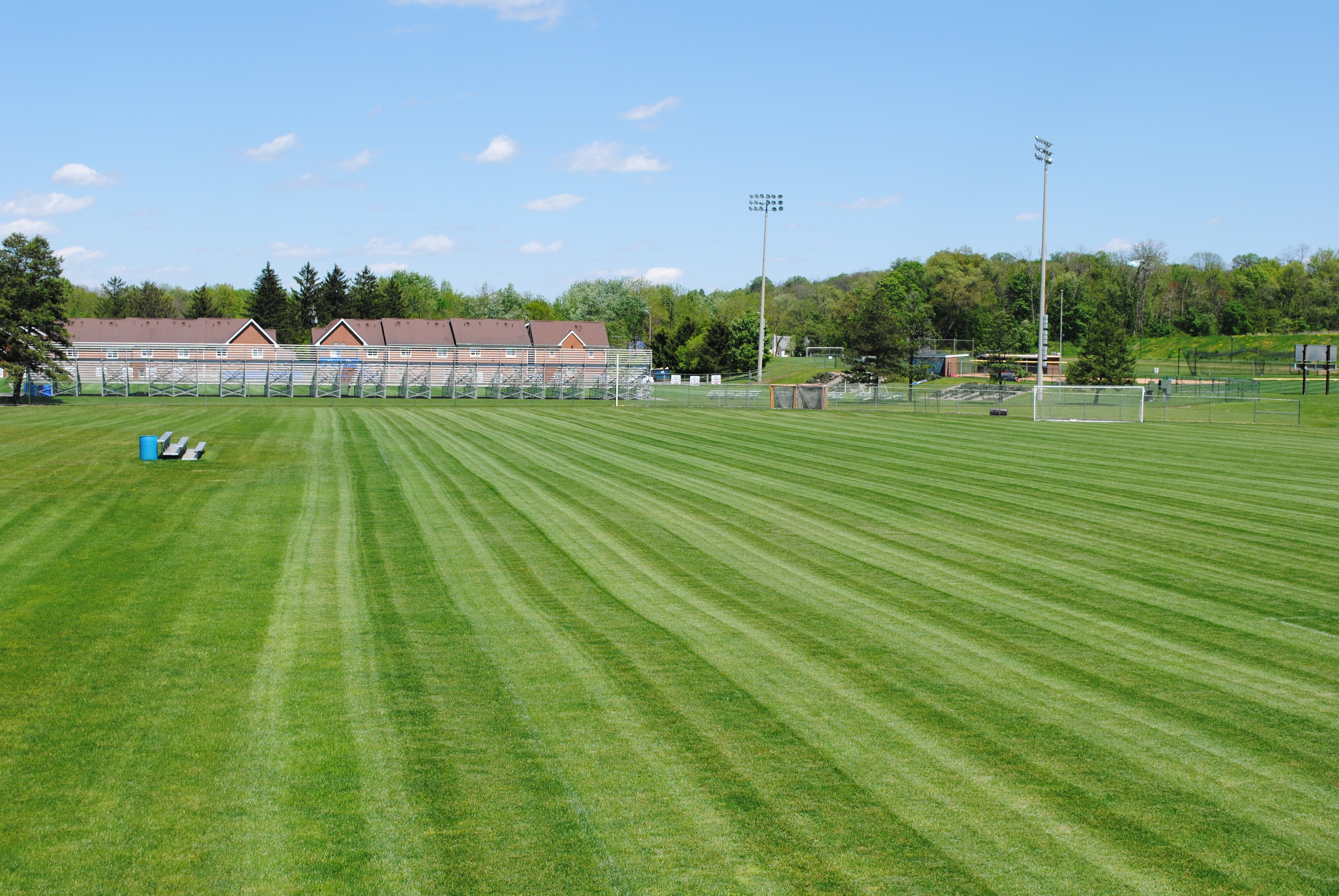 Practice Fields are located next to Wolf Field and the Vera Hackman Apartments. Located on the former Ira Herr Baseball Field, this is a large area that can be converted into Soccer, Lacrosse, or Field Hockey fields. It is also an excellent place for large group activities.
Sand Volleyball Court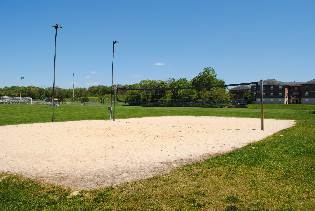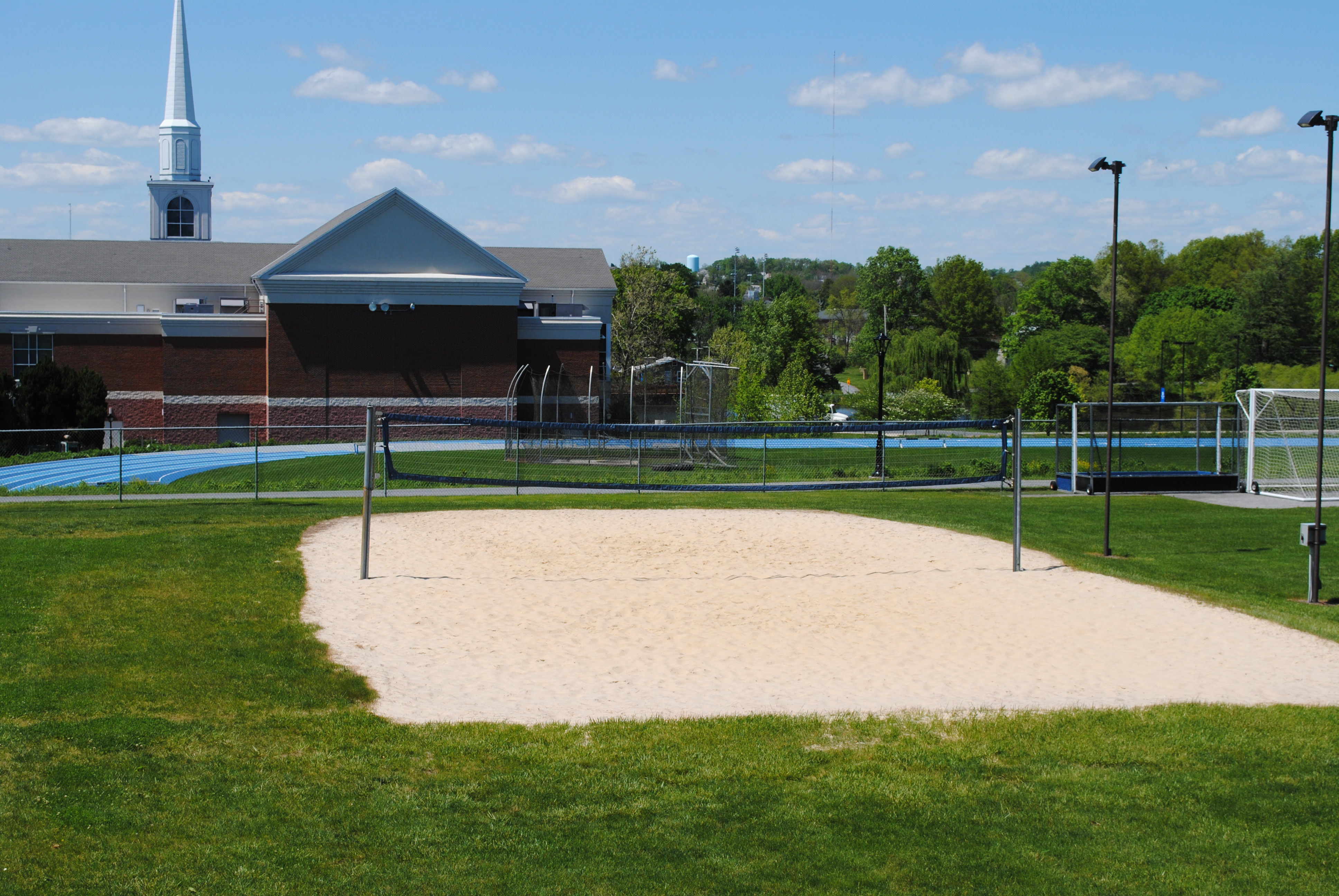 The Sand Volleyball Court is located next to Wolf Field. Lighting is available, allowing for play day or night.
Tennis Courts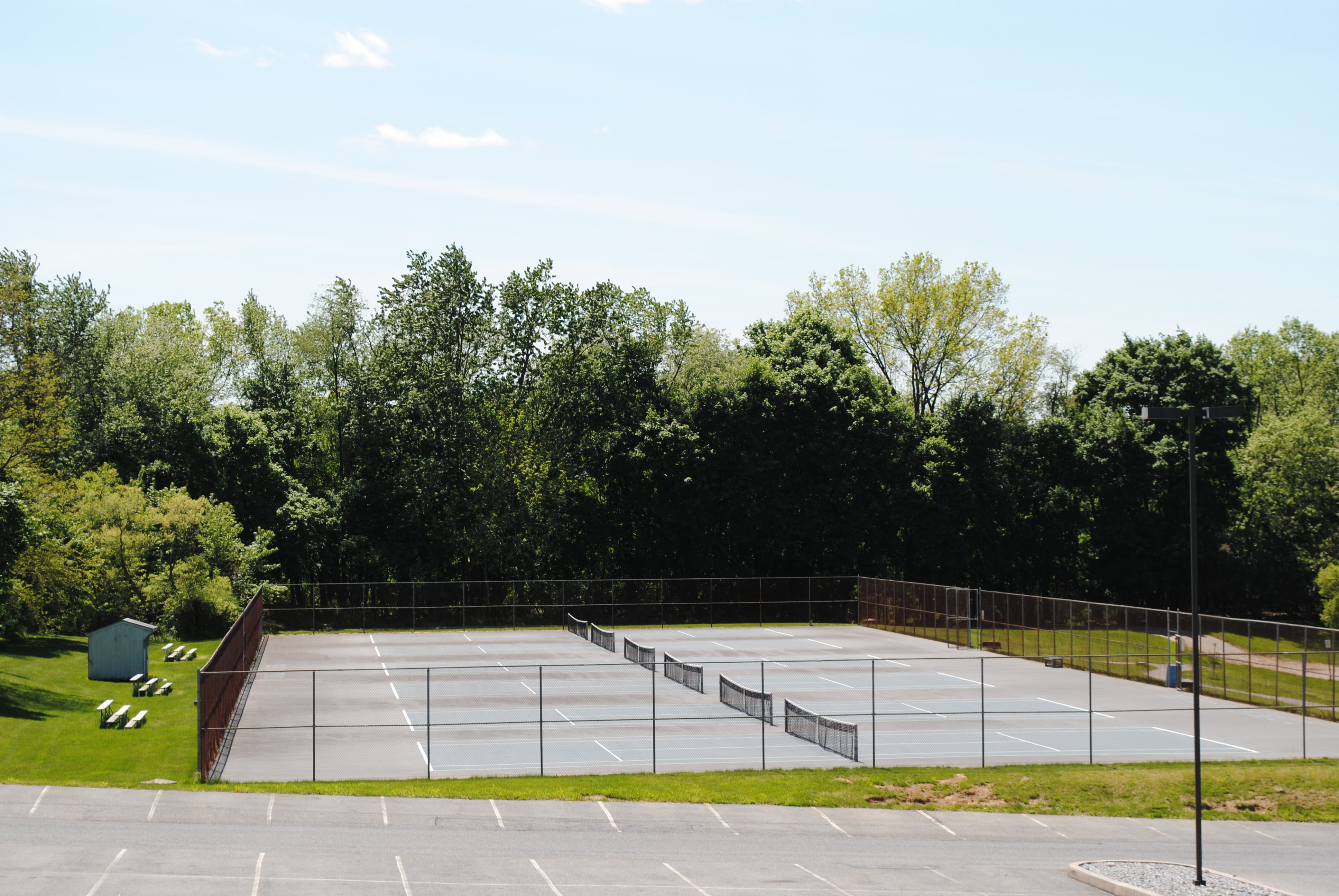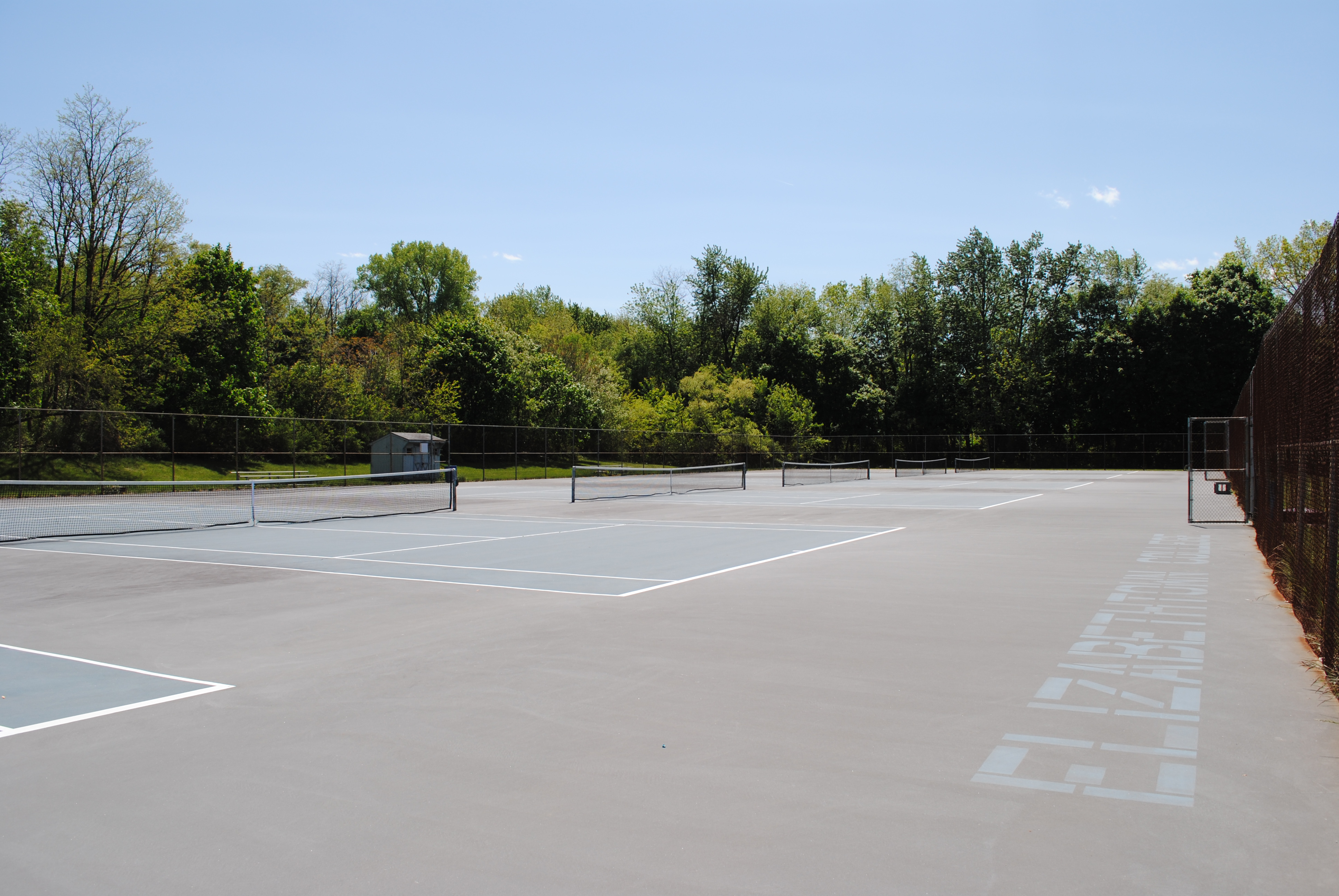 Elizabethtown College's six full-sized tennis courts are regualrly open to the public, but can be reserved for your event. They are ideal for tennis related camps; however, many camps and conferences reserve the courts for recreational time.
Thompson Gymnasium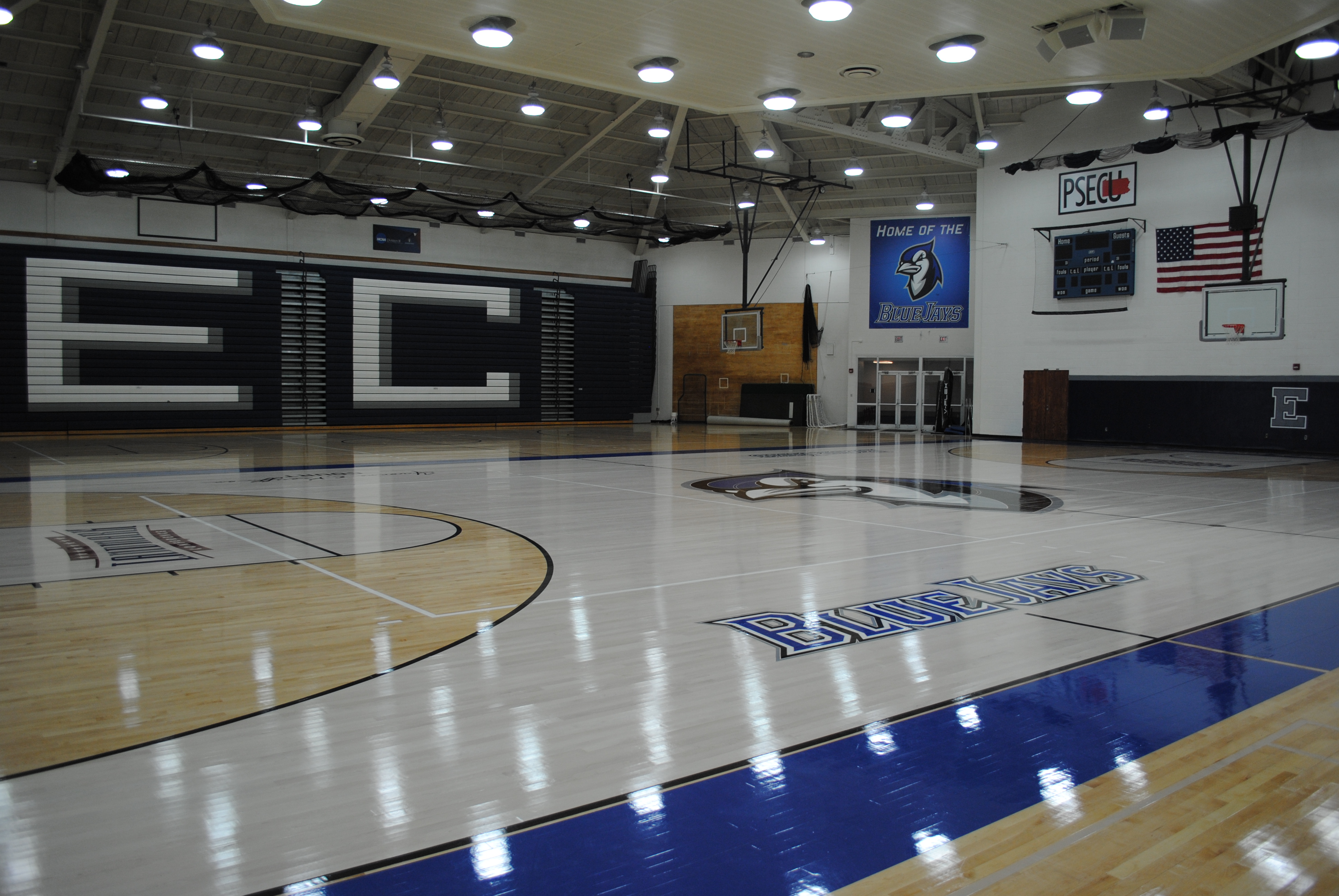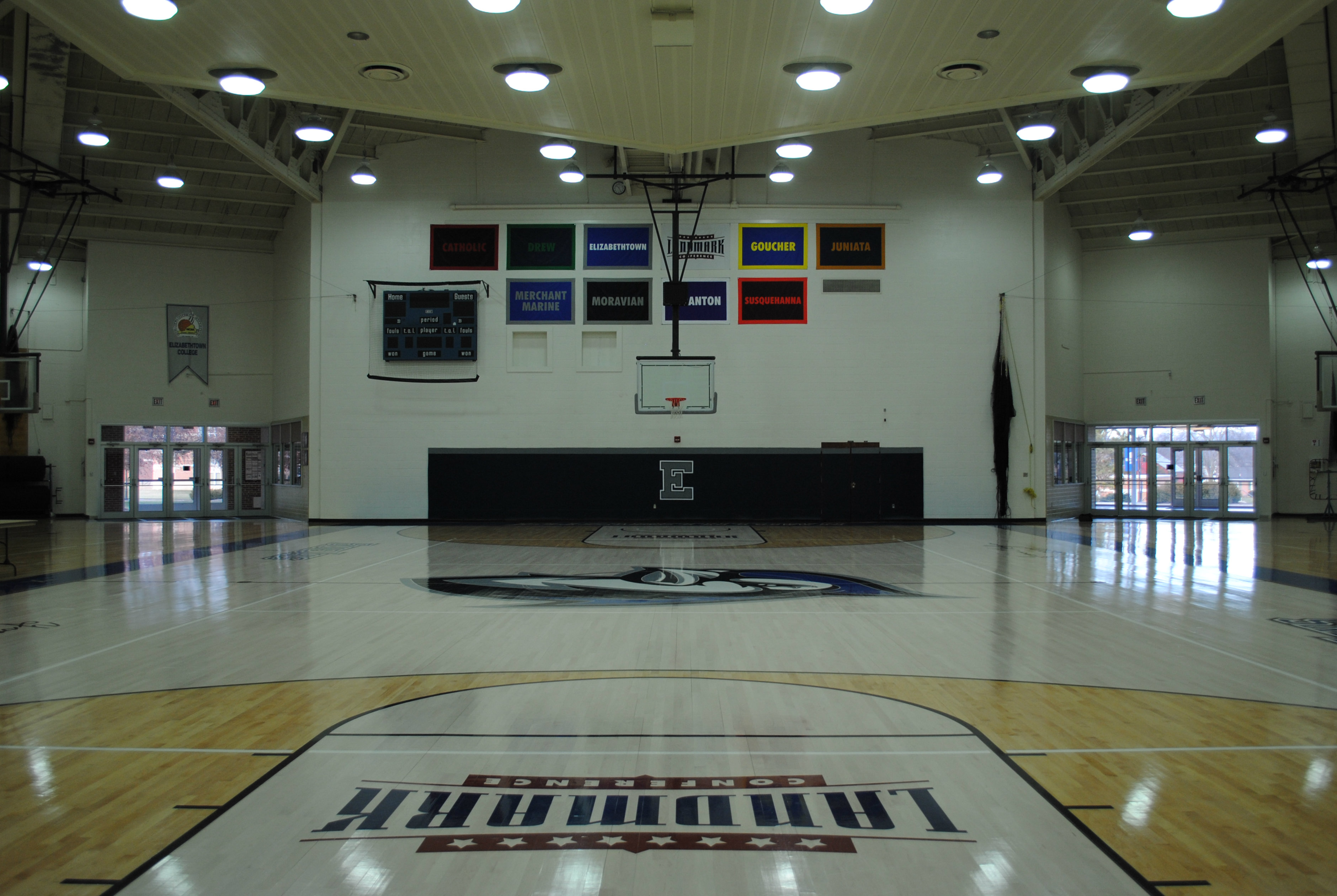 Thompson Gymnasium is the home of the Blue Jays, Elizabethtown's intercollegiate athletic teams. Located in the athletic facility are basketball courts, racquetball/handball courts, a swimming pool, weight training rooms, and the wrestling rooms. Thompson is also home to College and community events requiring a large indoor venue, from high school graduations to concerts to political rallies.
Wolf Field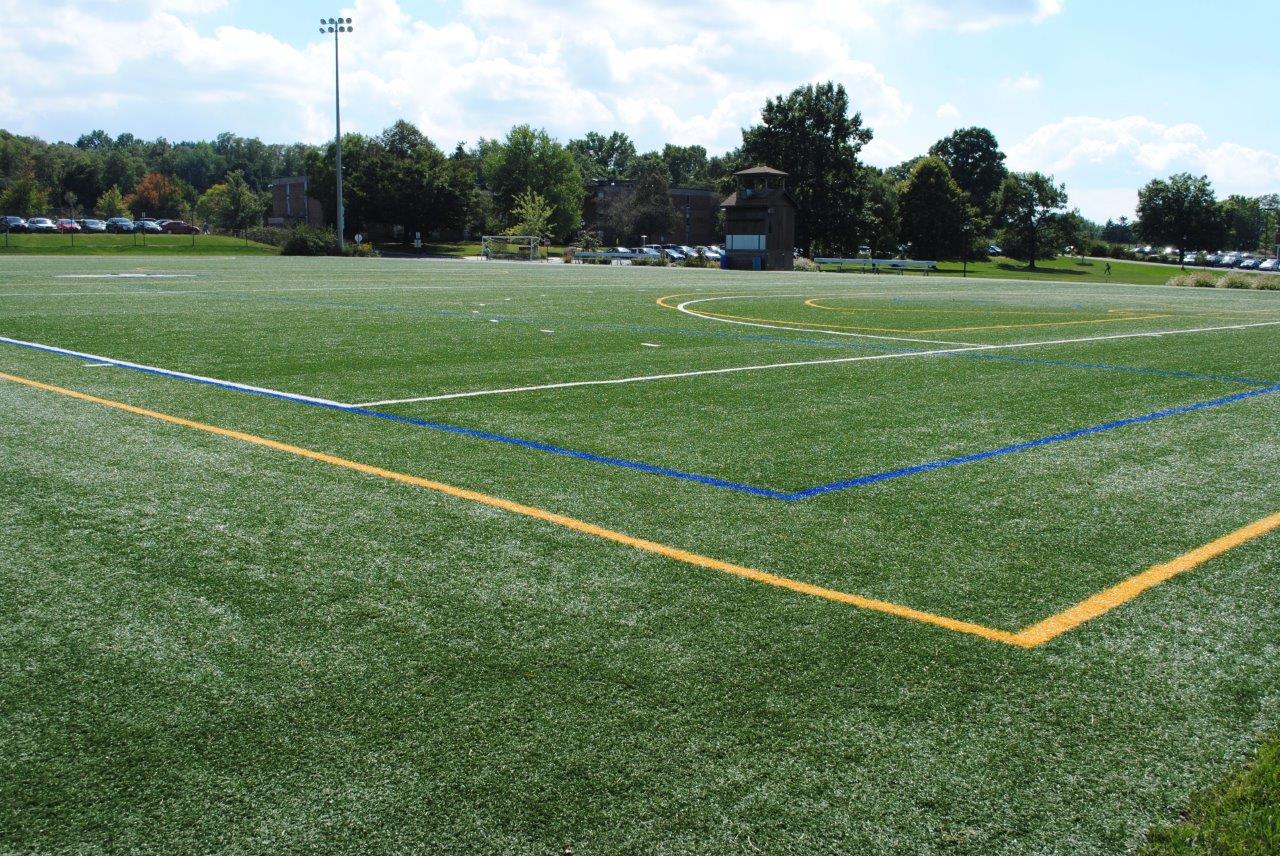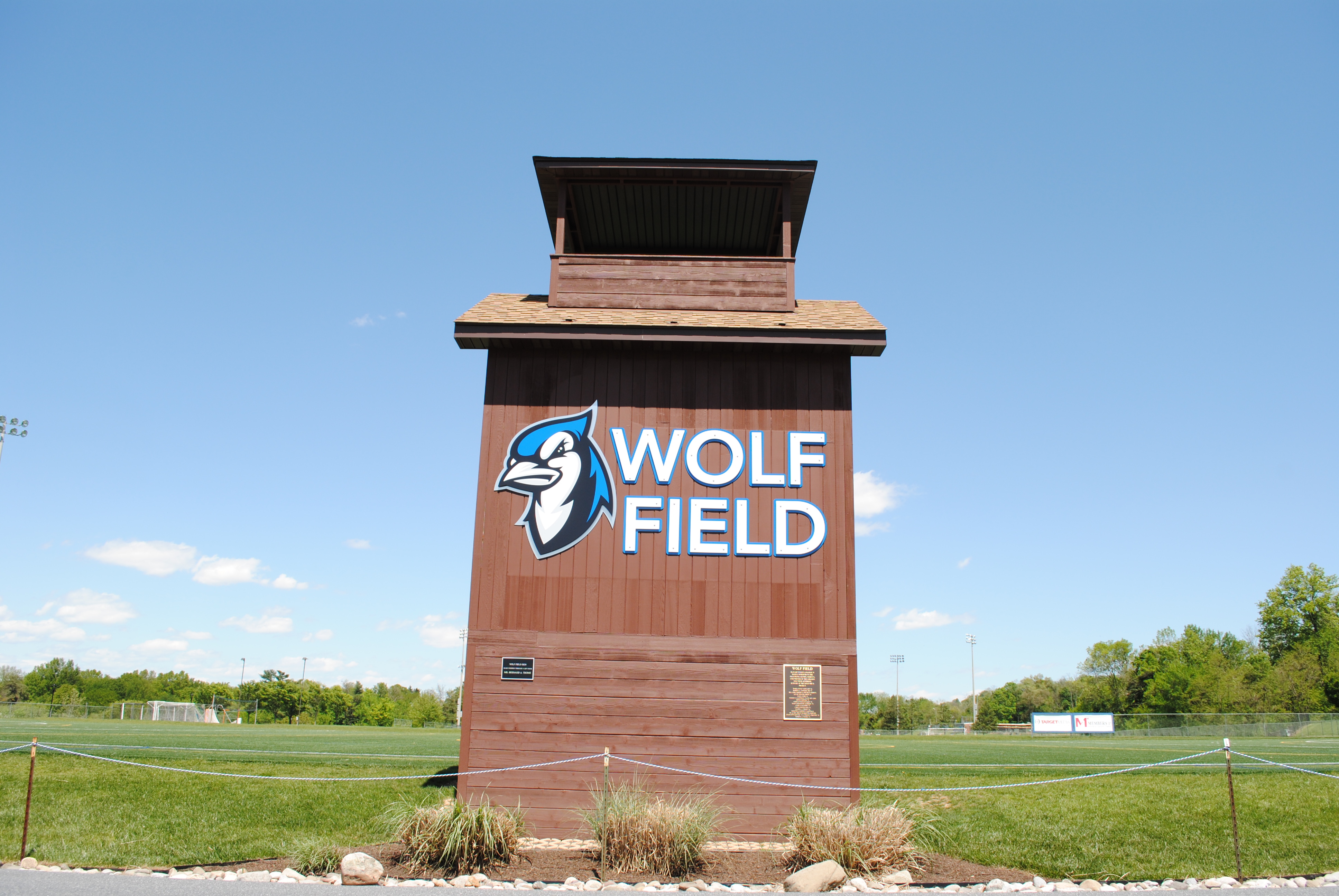 Wolf Field, made of Softsport™ Turf, is home to Elizabethtown College's Lacrosse and Field Hockey teams. Located near the Thompson Gymnasium, this is an ideal location for sports camps and other recreational activities. Lighting is available and can be turned on for night events.