ECTV Channel 40
ECTV-40 is Elizabethtown College's student-run television station housed within the Department of Communications. ECTV serves the campus community and 25,000 homes in the Elizabethtown area. Broadcasting sports, campus and community news, special events, classic film and television programming, and entertainment, ECTV appeals to a variety of viewers.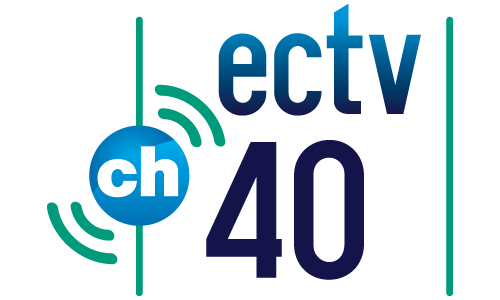 Original Weekly Programming
Campus News - Quick, weekly coverage relevant to our campus community
SUET - Weekly entertainment show that features students completing weird, strange or difficult tasks
Studio Equipment
ECTV's studio centers on a news desk donated by WGAL, Lancaster, PA's NBC affiliate. Equipment includes Panasonic studio and overhead cameras, Panasonic DVC Pro Decks, a Panasonic Switcher, and a ClearCOM Intercom System. The ECTV mobile teaching and production van features remote equipment including JVC video cameras and commentator equipment.
Remote Productions
In addition to our weekly shows, we participate in several remote productions throughout the academic year. At some of these productions, we use our Remote Productions Bus which houses all of the same equipment found in our studio. At other remotes, we have small teams that shoot packages using smaller, mobile cameras. Our remotes include:
Woofstock
Choctoberfest
Homecoming Parade
First Friday
Powder Puff Football (Elizabethtown High School)
Music Friday
First Friday
Elizabethtown Holiday Parade
Baccalaureate
Commencement
Mad Cow Improv
Mr Etown Talent Show
Emotion Dance Showcase
ECTV also covers various on-campus sporting events including baseball, volleyball, lacrosse and soccer.

ECTV Staff and Contact Information
Student Staff
Miranda Fedor
Station Manager
Tommy Kulikowski
Remote Productions
Pleasant Sprinkle-Williams
Production Manager
Rachel Little
Program Manager
Jessica Freels
Promotions Manager
Christine Fox
Public Relations
Olivia Moyer
Operations Manager
Department Staff
For further information, contact the Station Manager at ectv@etown.edu or the Director of Broadcasting at 717-361-6414. Organizations in the area interested in underwriting opportunities are encouraged to contact the Underwriting Director at ectv@etown.edu.