The Department of Communications offers a Bachelor of Arts in Communications for the following majors:
We are preparing the next generation of digital leaders with skills in graphic design, public speaking, media, writing, video and audio production. As a senior you will produce a project for a client in the community to showcase your communications knowledge and skills.
Each student compiles a portfolio of work samples from class assignments, internships and professional work, in student media and organizations such as JayFirm, the student-run public relations organization, the student newspaper and radio/TV stations. This portfolio is a valuable tool students use as they interview for communications jobs.
Our knowledgeable and engaging professors, who all have professional experience working in the areas in which they teach, are willing to help you in and out of the classroom to help maximize your experience at Elizabethtown College. Small class sizes ensure individual mentoring and advising.
Student Work
Request Information About Communications at Etown
From the Department of Communications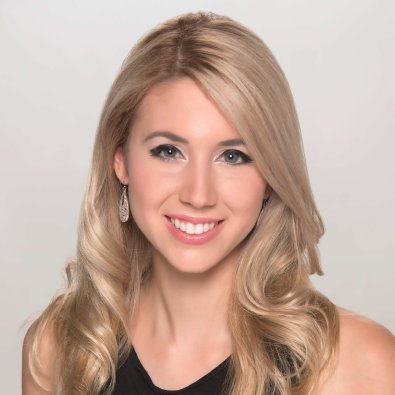 ETOWN ALUM WINS EMMY AWARD FOR BEST HUMAN INTEREST-NEWS FEATURE
By her first year at Elizabethtown College, Irene Snyder was involved with ECTV40 and WWEC 88.3, the College's television and radio stations. As a junior, the mass communications and sociology/ anthropology grad was already working part time as a multimedia journalist for Lancaster Online. Snyder began her professional career working for WFMZ-TV, a as a new reporter and recently made the move to Phoenix, Arizona's FOX10 as a reporter. She credits presentations at the College's Scholarship and Creative Arts Days (SCAD) and at several conferences for preparing her for public speaking and interviewing, and, she said, her sociology coursework enables her to consider individual backgrounds and beliefs when interviewing.
"Since high school, I knew I wanted to be a journalist. I was encouraged to pursue multiple internships at local television news stations."
From the Department of Communications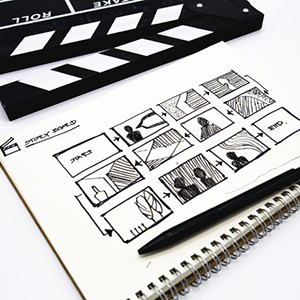 Real-world learning brings together communications classes
Associate Professor of Communications Kelly Poniatowski and Professor of Communications Kirsten Johnson provide Hands-On Project work
Kelly Poniatowski, who teaches Advanced Public Relations, and Kirsten Johnson, who teaches Advanced Video Production, have combined their classes to simulate real-world learning. Their collaboration focuses on public relations and project management, particularly when pairing up managers and video production specialists to create storyboards, shoot video and complete post-production for WebstaurantStore, a division of Clark Associates Inc. This large project stems from past students' requests to complete projects that included crossover between communications disciplines.
"We both complete client projects each year and realized it was a great opportunity to create some synergy between the two majors." - Kirsten Johnson
From the Department of Communications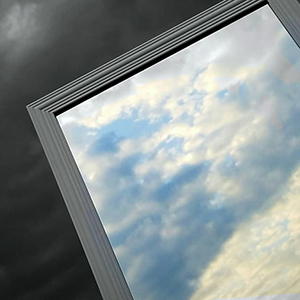 First-year communications student is photo contest finalist
Miranda Fedor '21 appreciates campus support.
Miranda Fedor, who submitted a favorite picture to the "Photographer's Forum" 2018 Best of High School & College Photography Contest, was selected as a finalist and honorable mention from more than 12,000 entries. Fedor entered the contest after Assistant Professor of Communications Katherine Hughes encouraged her to do so. The student's photograph, a mirror contrasting the sky and a bright sunset, was taken the day before she came to Etown. Her photo will be published in the latest edition of "Photographer's Forum."
"I took the picture before coming to college … but [College] resources have given me more skills and confidence."
From the Department of Communications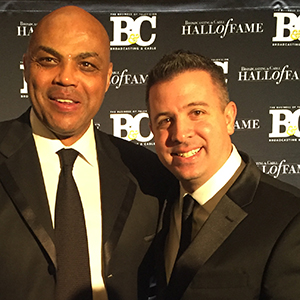 Nate Smeltz earns Distinguished Alumni Award
Class of 2000 grad is Vice President of Public Relations at Turner Sports
While studying communications at Elizabethtown, Nate Smeltz knew sports was in his future. After graduation, he began his career at ESPN, as a publicist, working his way up to director of public relations. After 12 years, Smeltz transitioned into a new role as vice president of public relations for Turner Sports. Throughout his various roles at ESPN and Turner Sports, Smeltz was able to apply the industry and interpersonal skills he learned while at Etown. His success in the communications industry earned him the 2018 Department of Communications Distinguished Alumni Award.
"Throughout my career, I've learned the importance of building strong relationships. They're not only essential in the public relations industry but throughout all walks of business. Etown offered an opportunity to truly engage and cultivate meaningful relationships, all of which remain very special to me."
Hear from our Alumni:
"When I started at Elizabethtown, there was no limit to what I could do; I was never discouraged from doing something...and I think that was a good opportunity for me to realize all of the opportunities out there for me."
"There are several things that I learned at Etown that I apply daily: writing skills, the ability to take an idea and create something tangible, but the thing that stands out is being able to present well to clients."
Real-world Experiences are everywhere: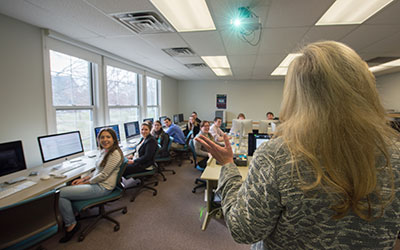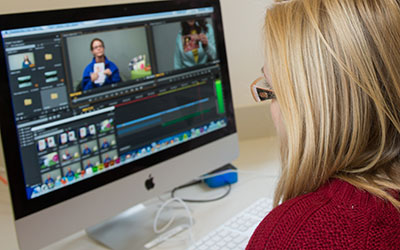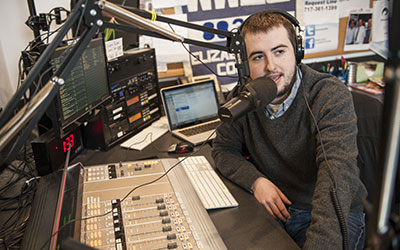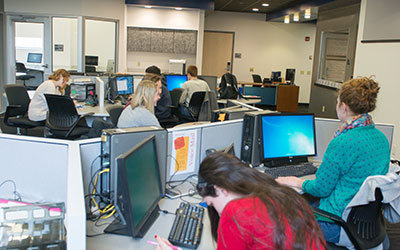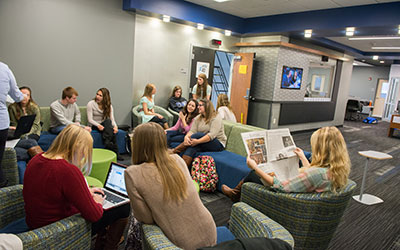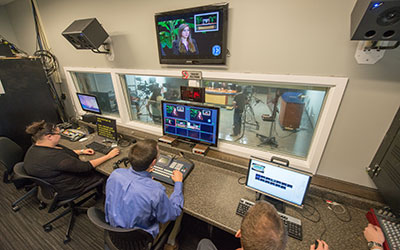 With recently renovated facilities, you'll be able to practice the skills and theories you are learning in a practical hands-on environment. Opportunities to gain real-world experience are everywhere at Elizabethtown College:
Host and produce your own weekly radio show at WWEC 88.3 FM, the College's radio station.
Fulfill a client's requirements through strategic communications plans with the Jay Firm, the student-run public relations organization.
Report on community events as a news reporter with ECTV Channel 40 in the studio or on the road in the mobile production unit.
Write and report stories for the College's award-winning newspaper, The Etownian.
Serve as an intern with a local company or nonprofit organization.