Entrepreneurship and Family Business Area of Study
While large corporations may seem to be the powerhouses of America, family-run and small businesses make up a significant portion of the economy.
Approximately 90 percent of North American companies are family-run. In addition, small businesses make up 99.7% of the U.S. economy. They create more than 64% of new private sector jobs. Small businesses are innovation leaders, having produced 16 times more patents per employee than large firms! Elizabethtown College is one of the few colleges in the nation that blends entrepreneurship and family business management into one unique program.
When you complete our entrepreneurship and small business program in Pennsylvania, you'll have the foundational business skills you need to pursue your chosen career.
Learn How to Manage a Family Business
In the entrepreneurship and small business program here at Elizabethtown College, you will learn how to manage an existing family business or start your own. You will learn every aspect of a business, from managing day-to-day operations to thinking strategically in a competitive environment. Here's a sample of our courses:
BA 373 - Managing Innovation & Technology
BA 380 - Entrepreneurship
BA 450 - Entrepreneurship in the Emerging Economies
BA 494 - Family Business Governance & Succession Planning
Why Study Entrepreneurship?
Although our entrepreneurship program provides a formal education in entrepreneurship, we believe that a true entrepreneurial spirit is inherently found in all our students. We help you discover and foster this entrepreneurial spirit within yourself, and we guide you in efforts to harness it into a successful business venture. By studying entrepreneurship and small business management in the heart of Pennsylvania, you can become a successful entrepreneur.
Networking Opportunities
Students have multiple opportunities to network with family businesses and entrepreneurs in the area, by participating in events organized by the S. Dale High Center for Family Business at Elizabethtown College, or the Lancaster Angel Network.
The S. Dale High Center for Family Business
Elizabethtown College has been dedicated to serving family businesses for over 20 years. We are proud to host The S. Dale High Center for Family Business, which has provided succession planning and leadership training for family businesses since 1995. Through lecture series, executive peer groups, and our signature Family Business Forum, the High Center seeks to educate and inspire family business owners in our local community.
Students are given the chance to attend networking events and seminars hosted by the High Center. When they have gained sufficient experience in the major, they may also work with business executives on capstone projects or intern with family businesses that are members of the Center.
Family Business Day
On Tuesday, April 4, 2017, we celebrated the spirit of family business with the first Family Business Day at Elizabethtown College. Students enrolled in the Family Business and Entrepreneurship Program met with representatives of seven family businesses in the community. The event was organized with the support of the High Center.
Lancaster Angel Network Presentations
Two teams of students enrolled in the new minor of Entrepreneurship and Family Business were invited to present to Lancaster Angel Network (LAN) investors. This was an opportunity for students to witness how early investors evaluate a potential business. Students had the privilege of networking with the investors and the entrepreneurs seeking funding. The teams, led by Michael Twist '17 and Kevin Gorenberg '17, respectively, were mentored by Dr. Petru Sandu. Both teams submitted their business plans to e-Fest, an undergraduate business plan competition sponsored by Richard Schulze, founder of Best Buy Inc.
Start Your Own Business!
Many of our graduates opened their own business, often before they graduated.
From the Department of Business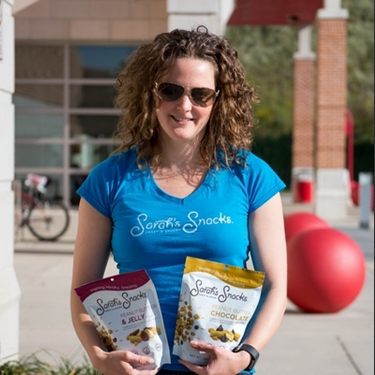 Sarah Lanphier '09 - BA major with a concentration in Entrepreneurship
Sarah started her business, Nuts about Granola during her senior year at Elizabethtown College, to help fundraise money for her Cross Country and Track and Field team. Her business, now in its 9th year, produces more than just granola. Sarah's Sweet and Savory snacks are now for sale in 30 Target stores across Pennsylvania.
From the Department of Business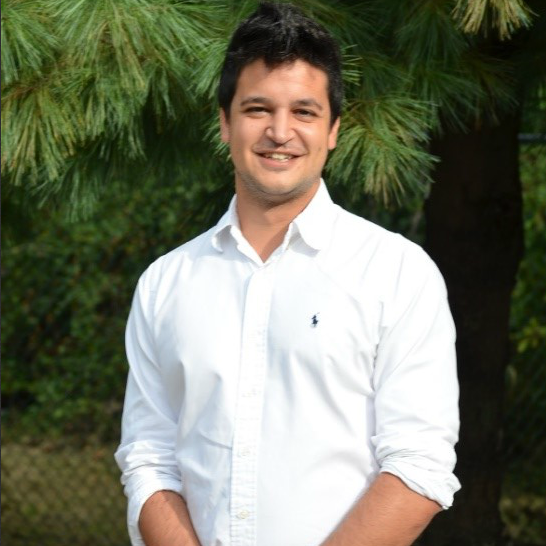 Niko Antonellos '13 - BA major with a concentration in Entrepreneurship
Niko is the Founder and CEO of Sidekicks, a company he started during his senior year at Etown. Sidekicks provides support services to individuals with disabilities and families. His program provides a variety of services for individuals with disabilities, including the following: mentorship, ABA therapy, job coaching, career planning, individual support services, and respite. Niko and his team of over 60 employees work hard to provide quality support services for individuals and families within the community. "Studying entrepreneurship at Elizabethtown College enabled me to see what my purpose was. I remember taking a lap around campus on graduation day and felt like I could really accomplish anything. Elizabethtown prepared me and gave me the confidence to pursue my dreams of starting a business" Niko was also a member of the Blue Jays Men's soccer program.