Pre-Law Advising Program
The Pre-Law Advising Program at Elizabethtown College is neither a major nor a prescribed set of courses or cocurricular activities for students who are interested in law and law-related fields. Instead, the Pre-Law Program seeks to emphasize the skills necessary for students in any major to attain success in future legal studies. Because the skills necessary for a law or law-related career can be accomplished in almost any academic discipline – such as English, history, political science, philosophy, or business – a committee has been established comprises members from several academic departments to assist pre-law students during their undergraduate years.
Learn more about the Pre-Law Advising Program:
From the Pre-Law Program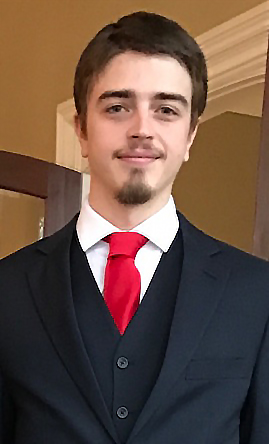 Harrison Hagelgans '17
From blue and grey to blue and gold  -- Legal studies graduate gives insight.
Harrison Hagelgans graduated from Elizabethtown College in just three years and currently studies at Widener University Delaware Law School. After taking a two-year break between high school and college to contemplate his future, the three-year program at E-town helped speed things along. Through participation in the College's mock trial team, Hagelgans gained skills in public speaking, body language and expanding his understanding of trials in the judicial system. The Blue Bean Café also added to his experience … "Nothing helps you get through a winter final like a nice cup of tea."