Media Analytics and Social Media
Harness the Power of Social Media
Students can prepare for their career in the fastest-growing field of media by studying both how social media can influence others and how data can inform decision-making. Etown's Media Analytics and Social Media program combines courses in Communications, Business, and Computer Science to give students a variety of experiences across a wide range of digital techniques and software that will teach them to measure, monitor, and analyze digital communications data.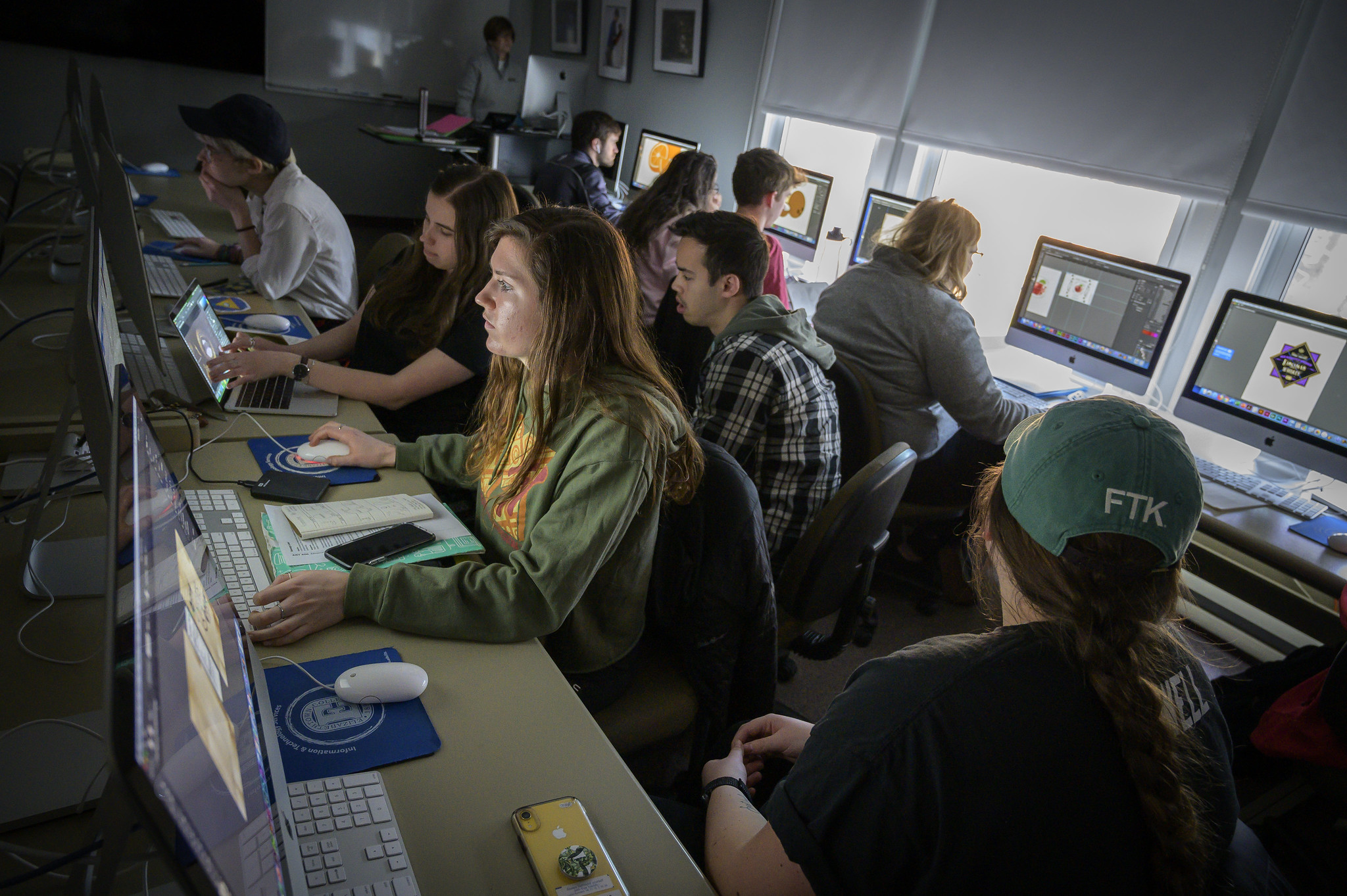 What can I do with a degree in Media Analytics and Social Media?
All Communications students take a capstone course to demonstrate their new skills and put them into practice. We also encourage our students to participate in one or more of our student-run organizations, as well as complete internships throughout their time at Etown. Our students have interned at:
Digital media content creation companies
Digital marketing agencies
National and local magazines and online publications
National and local newspapers
Tailored for you
Our Media Analytics and Social Media courses allow our students to tailor their degree program to suit their interests. Most are focused on either Communications or Computer Science, with courses from our Business and Math departments as additional options. Examples of classes we offer include:
Introduction to Media Analytics
Social Media: Technology and Culture
Big Data and Statistical Analysis
Machine Learning
Principles of Marketing
Multimedia Journalism
Communication Law and Ethics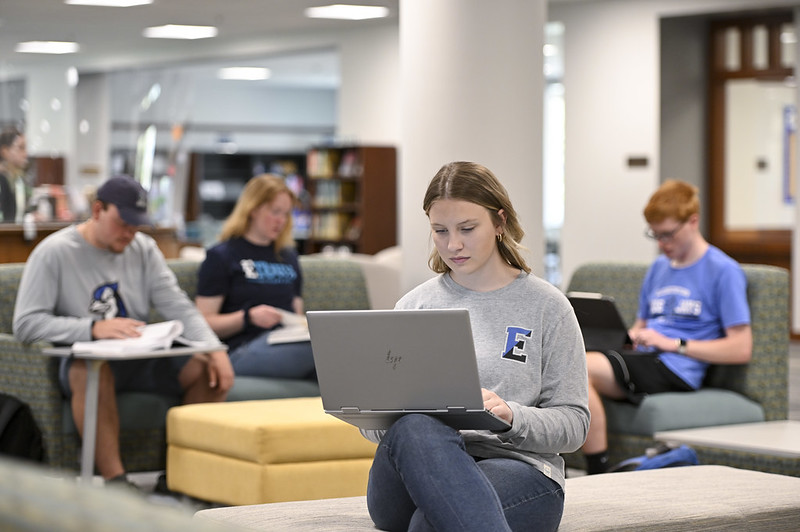 The Latest Techniques
Students in this major will earn their certification in Google Analytics along with studying the latest techniques in search engine optimization (SEO), data visualization, and social media strategy along with developing their skills in presenting this information to clients and key business stakeholders. Gain valuable real-world experience including effectively monitoring social media channels, creating dynamic content through forecasting and measuring tools, and using data to inform advertising and public relations decisions. Students will complete a capstone course and final project which demonstrates their learned skills and put them into practice.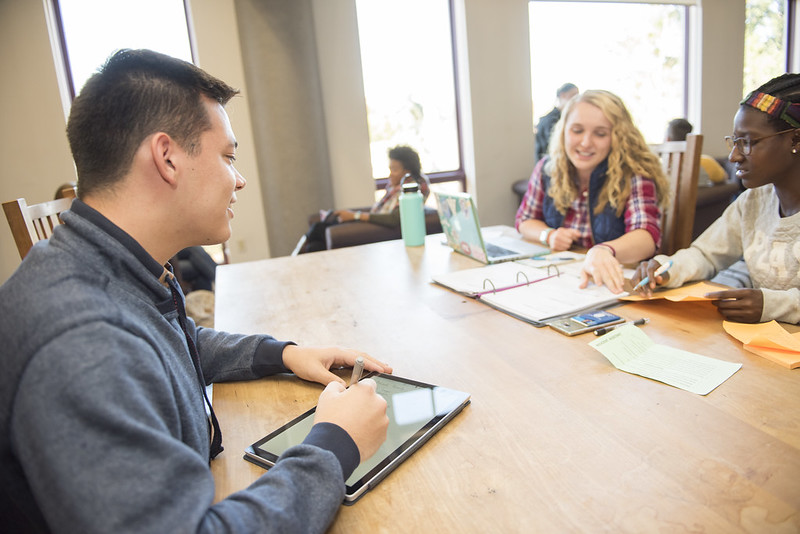 Multiple Pathways
This degree will provide students with the analytical and problem-solving skills needed to thrive in digital technology. Students will have numerous opportunities to put their new skills into practice while at Etown, through hands-on learning experiences and working directly with clients in the local community through our student-run communications agency, The Jay Firm. Some of the career paths that Media Analytics and Social Media majors explore include:
Digital Marketing Manager
Influencer
Journalist
Social Media Analyst
Web Developer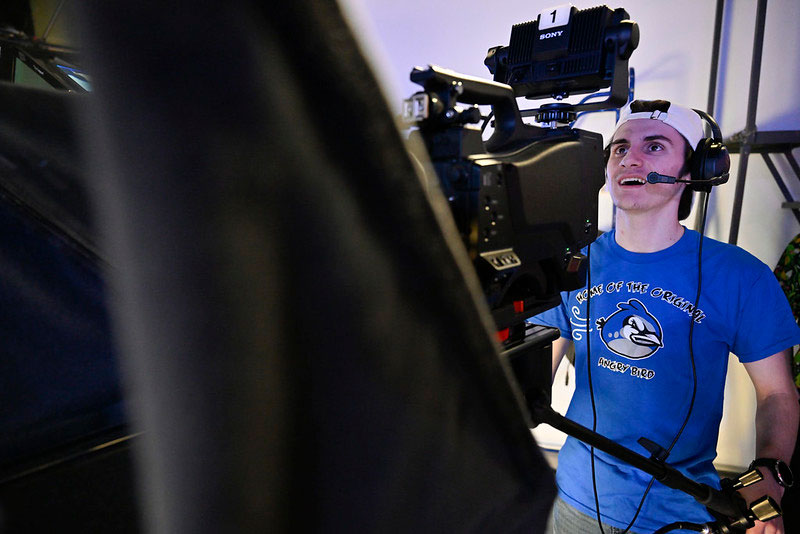 Communications Minor
A Communications minor is offered to students majoring in other programs. This minor explores written, spoken, and visual communications. Elements which translate to nearly every field.
The curriculum is complemented by our student organizations, the Etownian, ECTV-40, WWEC, and the Jay Firm. These give students the chance to explore multiple forms of media.
Student Groups and Facilities
Elizabethtown College is home to several student-run and community-based campus media outlets. Participation in these media allows you to gain hands-on, practical experience from day one. Campus media at Elizabethtown College includes a combination of traditional broadcast and print media, as well as a public relations agency and collaborative news coverage of the community.
The Etownian
The Etownian is Elizabethtown College's weekly newspaper. The full-color newspaper is produced completely by student writers and editors--from a variety of majors--and is distributed weekly when classes are in session. The Etownian covers news, feature stories, movie reviews, sports and various interest pieces as determined by the Etownian staff. The Etownian is distributed to the campus community and local subscribers. The newspaper's offices are located on the second floor of the Steinman Center. The Etownian also offers a digital version of the newspaper and interactive elements.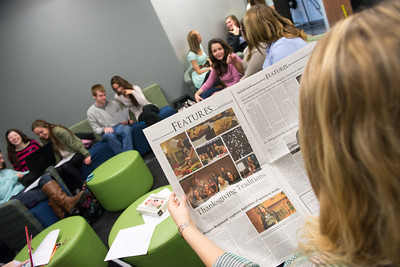 ECTV-40
ECTV-40 is our video production student group. Students will work as part of a video production team to create programming, distributed on our 24-hour cable-access news channel, but also to produce video content for our YouTube channel. ECTV gives students the ability to put the video production skills that they learn in class into practice, and get a broader picture of what certain career paths might look like. Do you want to become a Content Creator or a Freelance Video Producer? ECTV gives you the chance to get behind the camera, in front of the camera, or in the control room of a working broadcast production studio. This will give you the experience and the tools to explore various fields of video production.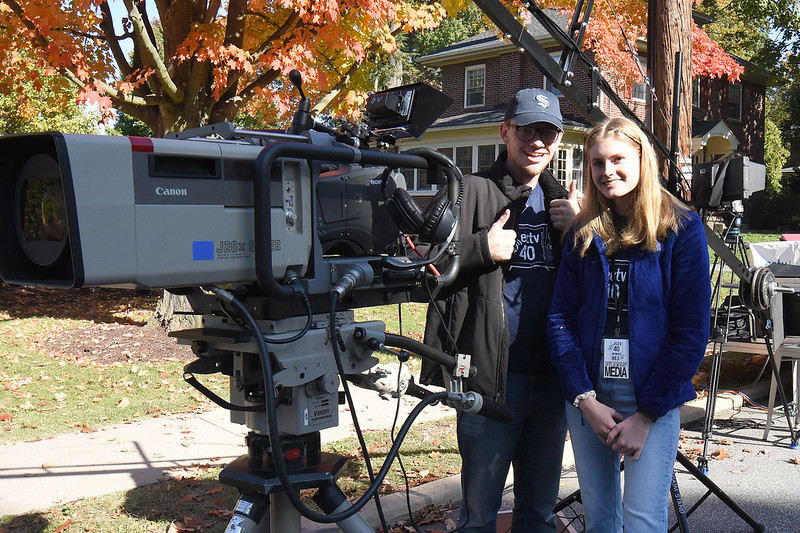 WWEC 88.3 FM
Located on the dial at 88.3 FM, and streaming on TuneIn. WWEC-FM is a student-managed radio station affiliated with the Department of Communications. The radio station gives students the ability to practice both their audio production skills, and gives them the ability to produce a portfolio of radio performances. We host students of all majors, and even some community members as campus DJ's. Our DJ's are given the opportunity to host a show at the same time every week. WWEC features student-designed programming, and students have taken advantage of this to produce various radio shows of differing topics. The FCC-licensed, radio station can be heard across a seven-mile radius from the College – and around the world through TuneIn.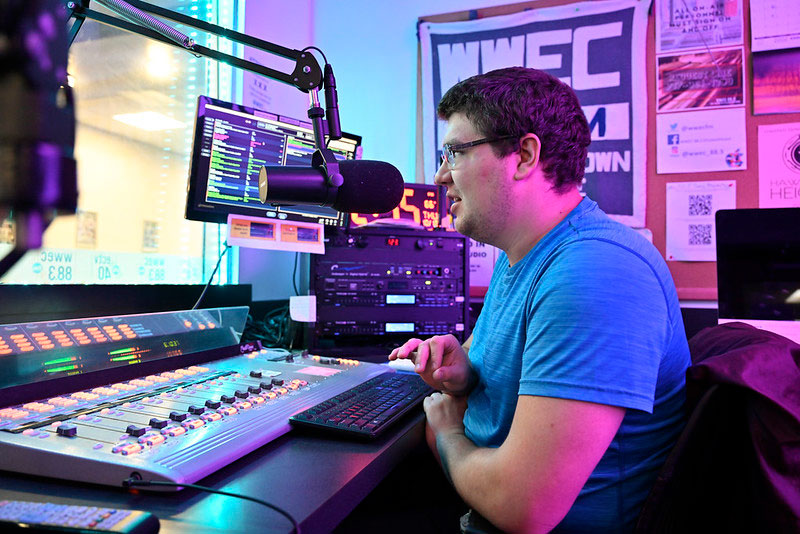 Jay Firm
The Jay Firm is our in-house, student-run communications agency. The mission of The Jay Firm is to provide public relations students with an opportunity to independently practice public relations and marketing communications for clients outside of the classroom. The firm is currently modeled as a voluntary learning laboratory where students work pro bono for clients to expand the skills that they have learned in class. The Jay Firm also gives students in other disciplines, the necessary background to explore Marketing.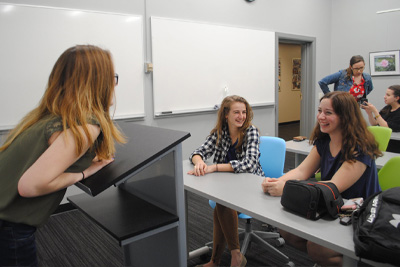 READY TO BECOME A BLUE JAY?