Education majors and other interested students may get involved with on-campus clubs devoted to issues in education. Eligible Education majors may also join an honor society.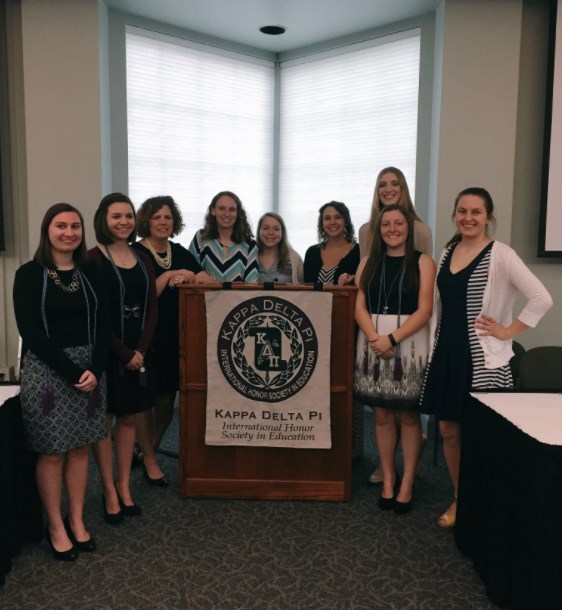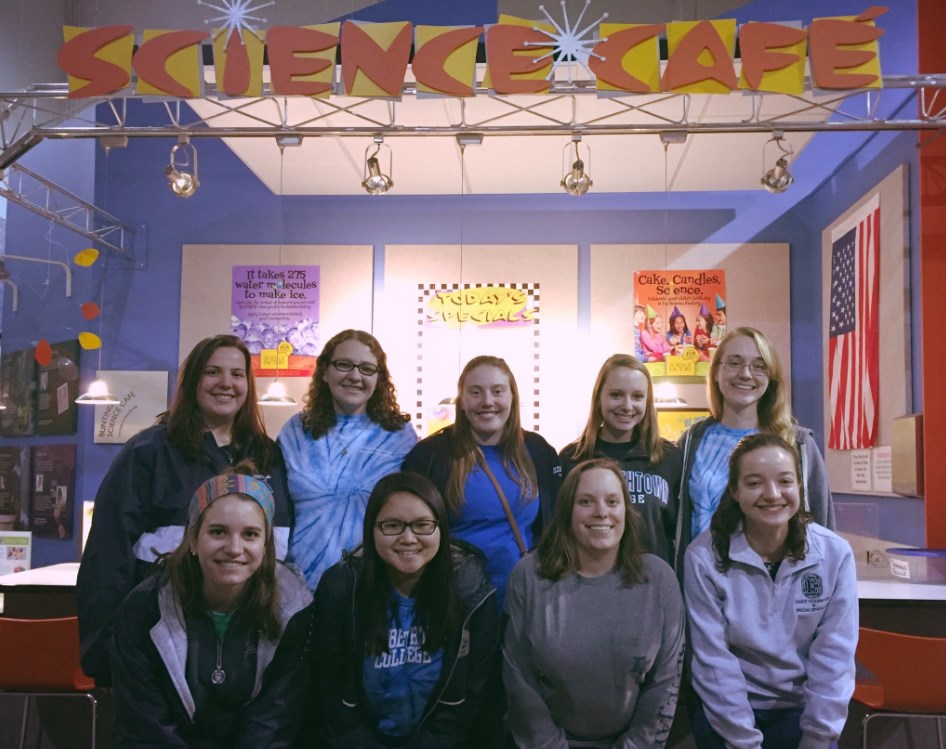 Education Organization (Ed Org)
Ed Org's mission is to provide an atmosphere in which future educators feel safe, accepted and motivated to become successful teachers. The club participates in many social and service activities throughout the year, many times in conjunction with other clubs on campus. These events include literacy nights at the local library, volunteering for the Ronald McDonald House, after-school tutoring, participating in Into the Streets and more. Ed Org also hosts an annual benefit for A-T (ataxia telangiectasia), a progressive, degenerative disease affecting children.
Kappa Delta Pi (KDP)
Kappa Delta Pi is the International Honor Society in Education, founded in 1911 at the University of Illinois by William Bagley, Truman Kelly and Thomas Edgar Musselman. The mission of KDP is to sustain an honored community of diverse educators by promoting excellence and advancing scholarship, leadership and service. The founders chose the name from the Greek words knowledge, duty, and power. Kappa Delta Pi grew from the local chapter to the international organization it is today.
The Elizabethtown College chapter, Tau Iota, participates in many service activities throughout the year, such as Math night, Social Studies night, Literacy Alive! to name a few. To qualify for membership, candidates must have completed 60 hours or more of credits, be a full-time student, have a cumulative GPA of 3.5 and achieve department recommendation.
National Science Teachers Association (NSTA)
This is the largest organization in the world committed to promoting excellence and innovation in science teaching and learning for all.
Council for Exceptional Children (CEC)
The Council for Exceptional Children (CEC) is an international community of professionals and network of student chapters that work to improve, through excellence and advocacy, the education and quality of life for children and youth with exceptionalities and to enhance engagement of their families. The Etown student chapter of CEC connects college students across areas of study with individuals with disabilities and their families through service and development activities.